Microsoft To-Do is a Windows professional task management application and it is available for free on the platform. Several years ago there was an application called "Wunderlist app" available on cross-platforms.
Microsoft offered a price to sell the software and codes behind it, and then they re-launched it as Microsoft To-Do. Of course, there is a limitation of the services, where the business people cannot attach files above 25 MB. Also, the business people can add notes to the tasks and it is an excellent option.
To-Do app comes with multiple entries option and the users can add several notes in it. In many occasions, the business people prefer the tasks to appear in START menu because it is a quick method to view the upcoming tasks. Fortunately, the users can add specific tasks in Start menu or Start screen and change them with time.
Basically, there is an option called "PIN TASK" which allows the users to pin a specific task on START menu. However, the number of pins depends upon the users requirements and there is no end to the empty space.
Pin Microsoft To-Do Lists to the Start Menu (only Windows 10)
Currently, pinning To-Do Lists method works on Windows 10 only. The advanced method might function normally on Windows 8 as well but I did not test it. Microsoft pushed enhanced start menu because it offers futuristic features and compatibility with third-party apps.
Step 1: Launch the Microsoft store and then search for Microsoft To-Do.

Step 2: The next page lands on the application and then click on "GET" to download it.

Step 3: The application starts downloading it from safe servers, and then wait for it to complete.

Step 4: Login to the MS account or the application will automatically signs in.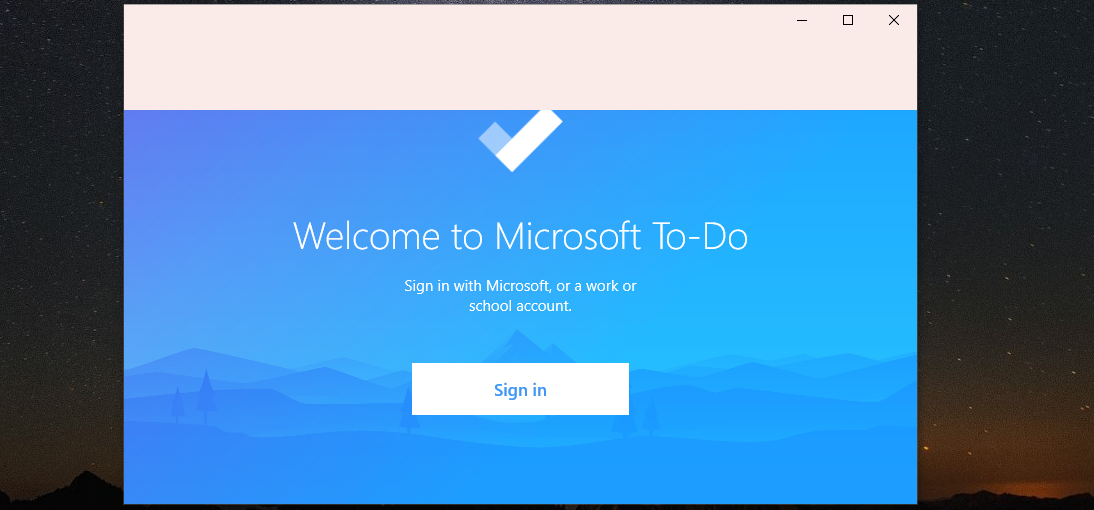 Step 5: Create new tasks and then right-mouse click to view more options, and then click on "Pin to Start."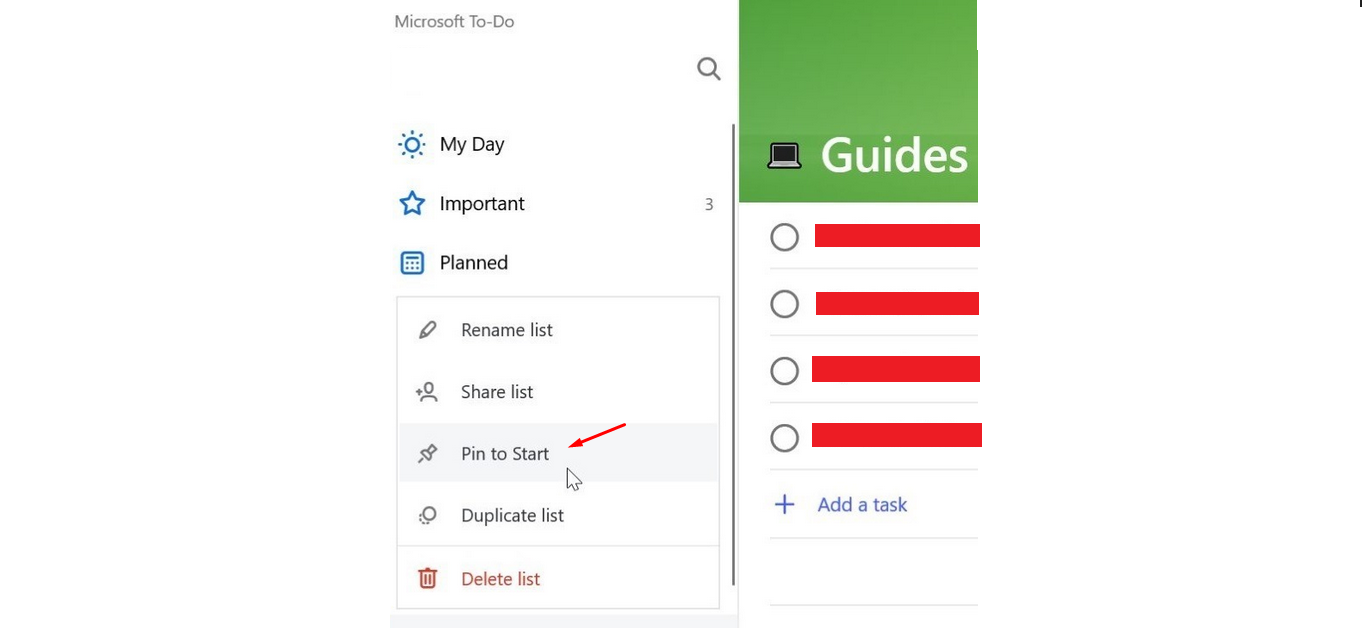 You can increase the size of the tiles in START menu and right-mouse click on the To-Do list for size options. The users can set the size as per the requirements, so there's nothing to worry about the visibility.
Bottom Line
Microsoft offering the application for free, so there are no options such as PREMIUM package. Let us know what do you think about the MS Task application in the comment section below.