WordPress is a CMS (Content management system), which has helped millions of people in creating a fabulous site under a budget. To make it a sophisticated platform, many developers have contributed to the WordPress plugins, which enables you to create fantastic without the assistance of web designers.
Creating a community and a user profile website won't be possible without the help of web designer, but WordPress developers strive to provide a plugin that can help you get your community and users profile site.
Ultimate member is a plugin, which is developed by Calum Allison, who made it possible for the WordPress users to create a community and a user profile site.
UM Tagging & Ultimate Member Review
We are going to review one of the fastest growing membership plugins in the WordPress shop. We are going to show why the Ultimate member is being used by many professional bloggers and designers. Here they are,
The UM Tagging is also known as Ultimate member Tagging, which is an additional plugin that does not come in the package. The UM tagging is a premium plugin, which happens to be an innovative function which can be found on the major social media platform.
The Ultimate member is all about membership plugin that has a base of users, this is where UM Tagging comes when the users type @name, the plugin will start searching for the existing users with a similar name. The plugin search for the first name, username, email id, nickname and the last name.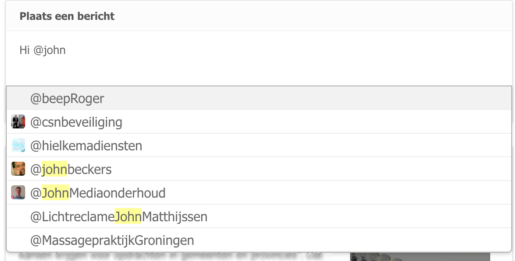 The plugin will drop a list of users which matches the searched name and allows users to tag other users in the same thread. If you have a good user base, then you must get this plugin to increase the user engagement.
Unique Features:
Ultimate Member notifications support –  Which means, whenever any user tags another, the message will be dropped into the notification bar of Ultimate member notification bar.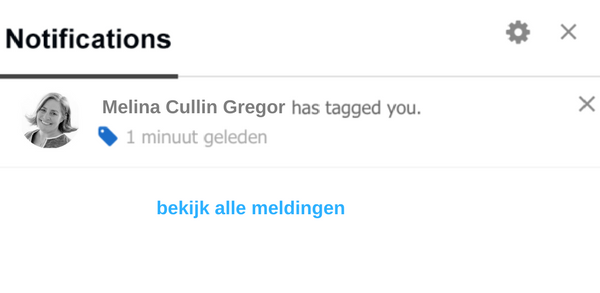 Email notification – Whenever someone mentions you on the site, you will be notified by an email. You can disable this function as well.

BBPress support – A perfect replacement for the BBPress to Ultimate Members profile page link.
WordPress Comments Support – The function works same with the WordPress comments as well.
*2 Forms & Registration
You can try the free plugin on your WordPress site, which will enable you to add membership pages to your site. You can sell products or memberships for your services, which will give the customer an account.

The form consists of Registration, Login, and Profile. You get three default forms, which you can efficiently use on your pages and you can also Create a new form from the above option, you get to make changes in the form to optimize it.
When a users register's, you will have the full control over the status. You can either prompt the users to confirm via email or admin-approval.
You can even set the roles (Example: Subscriber) of users after registration. Not only that, but you can also make any position you select to be the default for every person who registers. This way anyone who will register to your site will be assigned to that role.
 You can add multiple forms to meet your requirements.
 Another exciting feature, after registering, you can send those newbies to a custom URL or the profile.
You will also find all essential features in "Login and User profiles" as well
*3 Member Directories
You can add new member directory, if you don't know what this option stands for, then read the next lines.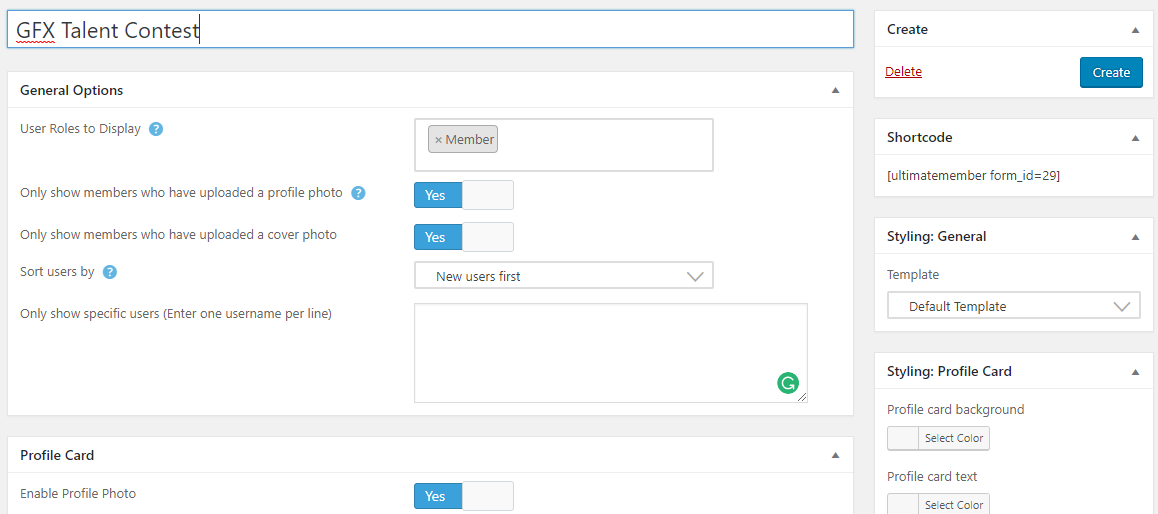 We consider this as a filter that helps you to select those who can relate to the user roles, and rest will be excluded.
Another beneficial but straightforward option, where those people who have uploaded their Cover and Profile photo will be allowed to see other members in the directory.
Other features like Social icons, Profile cards per page, Search filters & options, Show/hide cover photos, and more.
*4 Form Builder
We have mentioned about the default forms, which you can use them for your business but you can also create custom forms from the page itself. There are plenty of things, which makes the Ultimate member exceptionally better than other free-plugins out there.
Step 1: Create a new form.
Step 2: First, select whether it is a Login, Register, or Profile form.

Step 3: You can add one more box "Add Row" or work on existing one.

Step 4: Click on "+" icon inside (Add fields) the builder to add elements.

Step 5: You can find plenty of elements, which will put a smile on your face.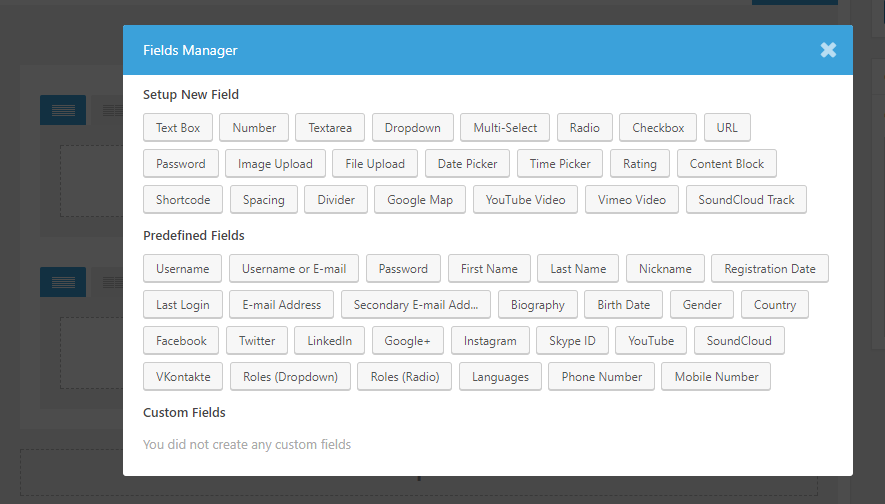 In few steps, imagine the things you can make using the Form Builder in the ultimate member.
*5 Content Restriction 
Almost every membership plugin has this feature, its good that you don't have to miss this feature in Ultimate Member.
Content restriction enables you to disable few parts of the site like the content on a page, which makes a page clean and visually compelling.
*6 Email & Custom fields
Collecting information about your customers is vital to your business. The email templates help you to create persuasive emails and send them to your customer or users. The plugin allows you to enabled and disables the email types at any time.

You won't be able to understand the features of Email and Custom fields until you try them yourselves. So, give it a shot using the free plugin of Ultimate Member.
Conclusion
The ultimate member comes with several features which allows you create, direct, organize, and manage your membership business. The social acitivity plugin in the ultimate member keeps a track of the business interraction, which will give you an insight of your business. Leave your opinions and experience in the comment section below.