Website support, specifically for service-based websites is critical to retain customers and boost new sales. Serving the customers instantly whenever they need your support is important. This is why you need to have a live chat tool enabled on your website. When you search online, there are thousands of tools available. But the real question is – "how to find the best chat tool to empower the website?".
To help you with this, I've come up with one of the most feature-rich and affordable live chat tools for your website. Provide Supportlets you serve your customers whenever needed and guide them boosting sales and conversions. All you have to do is add the chat button code to your website, login to the operator console and start assisting your prospects/clients through live chat.
Let us explore this tool in detail and learn how to set it up on your website.
Setting Up Provide Support Live Chat Tool on your Website
The foremost thing you can do is sign up for the free trial and login to your free account. You now need to paste the button code on your website to enable the chat.
Add the chat code snippet to your website source code.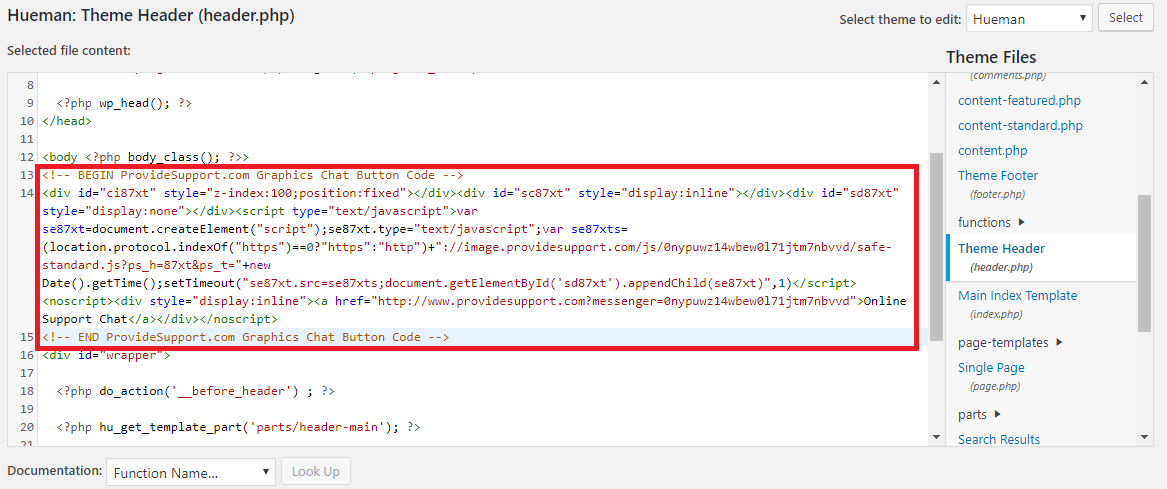 You will see a 'message' type icon displayed on your website.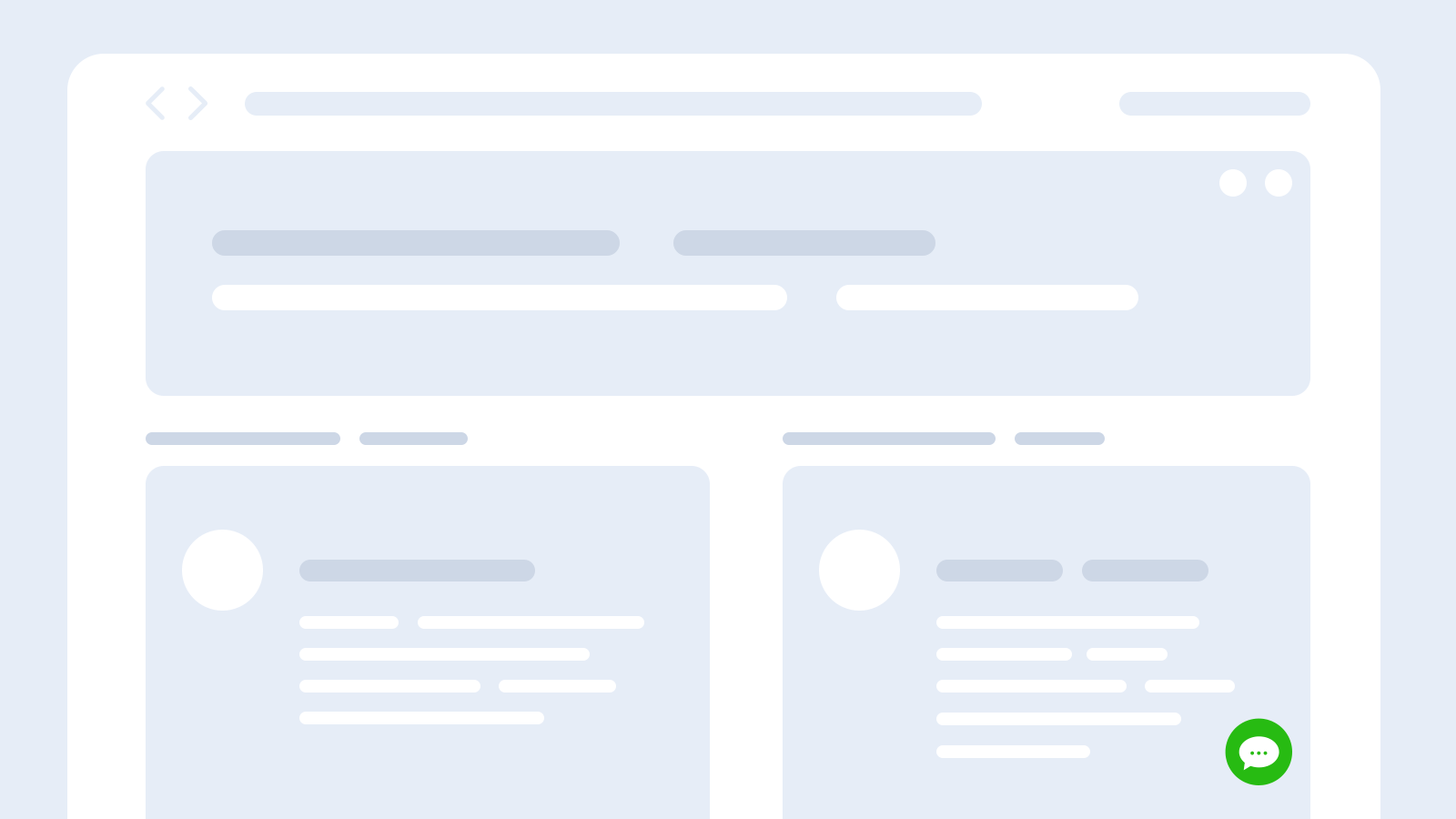 Anyone who clicks on this icon can chat with your support executives and get answers to their queries.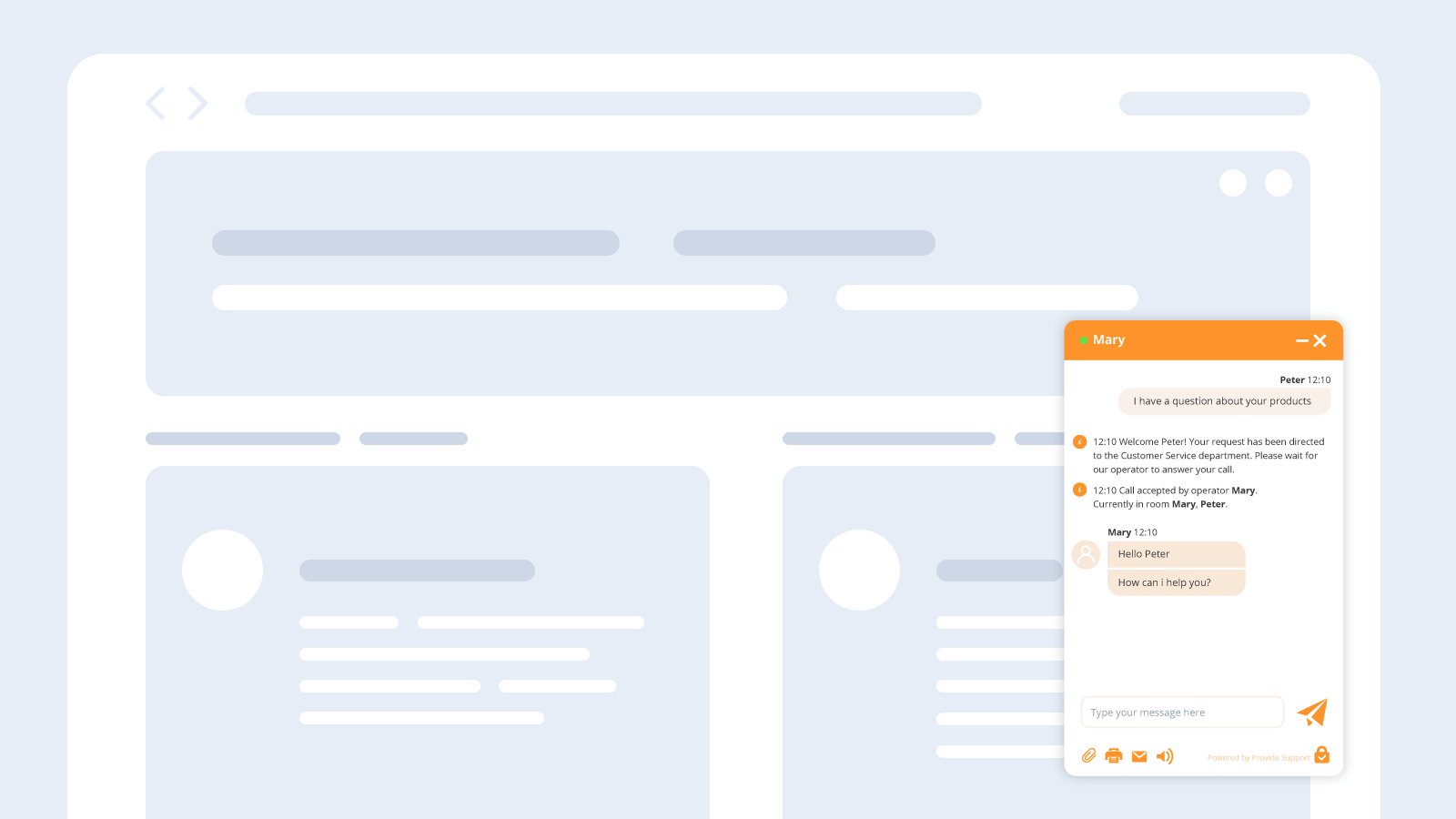 Connecting to Operator
If a user clicks on 'Start Chat', the operator will receive the call.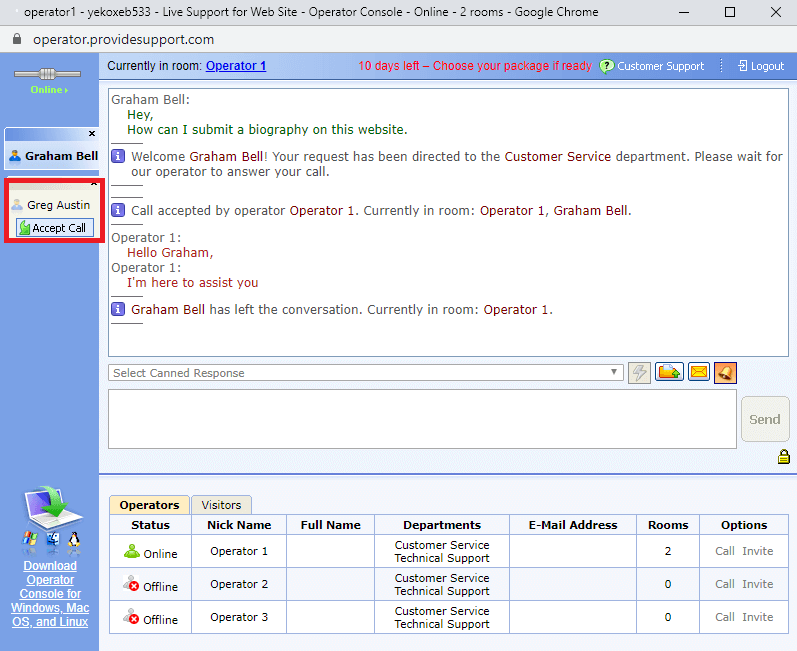 Once the operator, taps on 'Accept Call', he/she gets connected to the website visitor and can interact with the visitor. The queries can be solved on chat easily without any delay.
Subsequent calls from different visitors stay in queue. However, there are options to handle multiple calls at a go.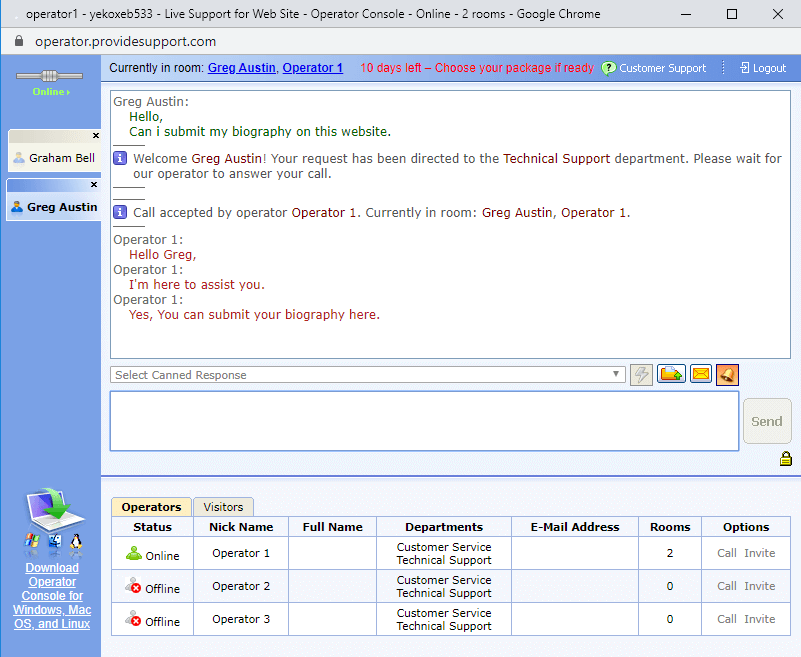 Once the operator answers the queries, the same is reflected on the visitor's screen on the message window.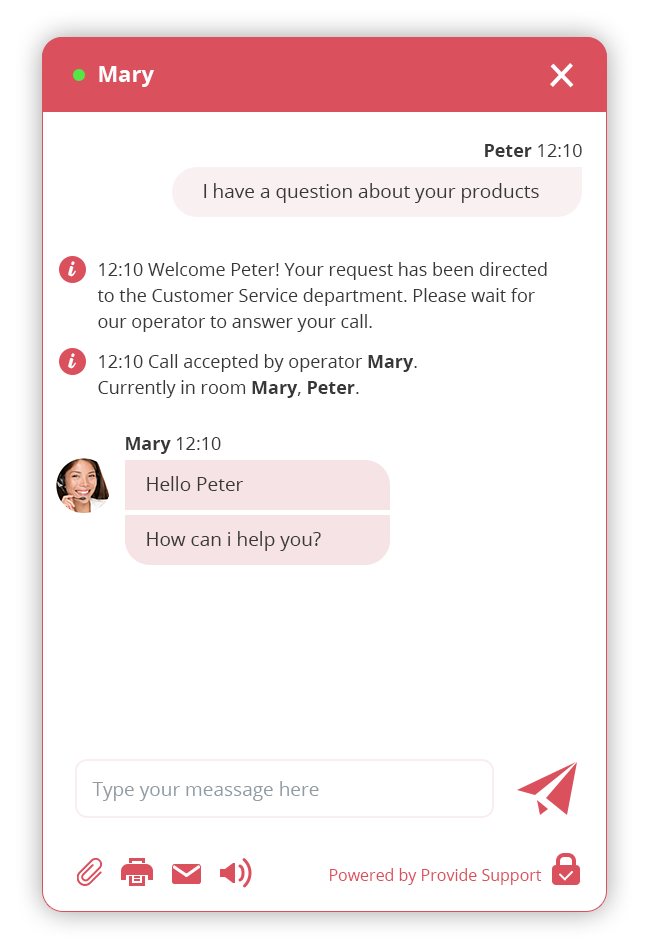 The best part is that the operator can attach the files to the chat, send chat transcripts over email and can also open the sound for chat alerts. The same goes with the visitor.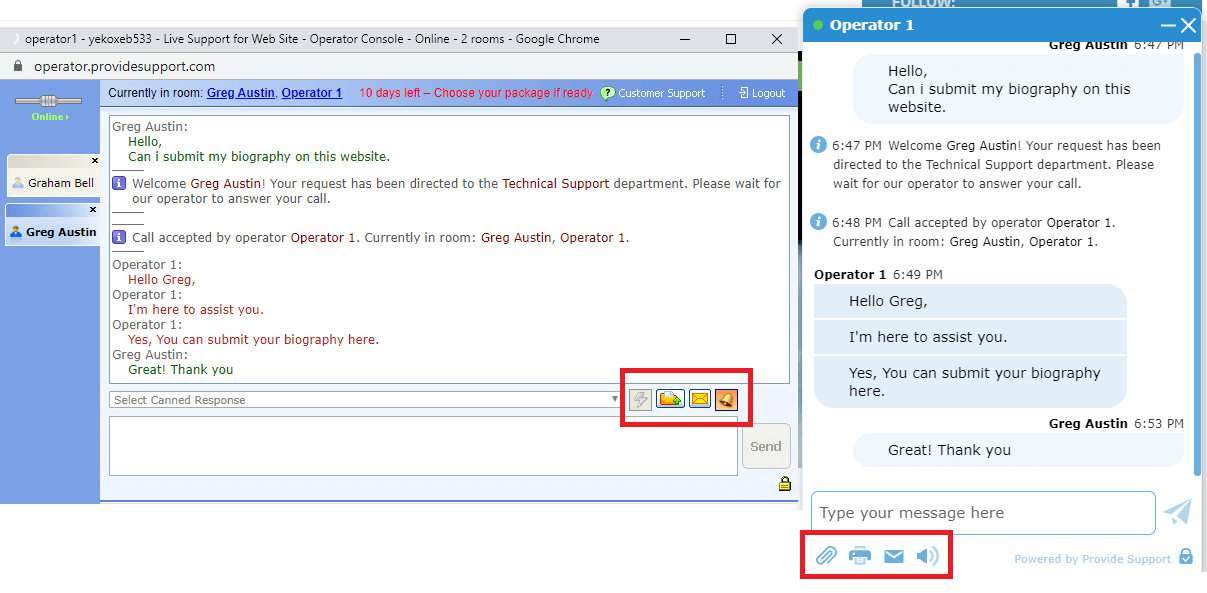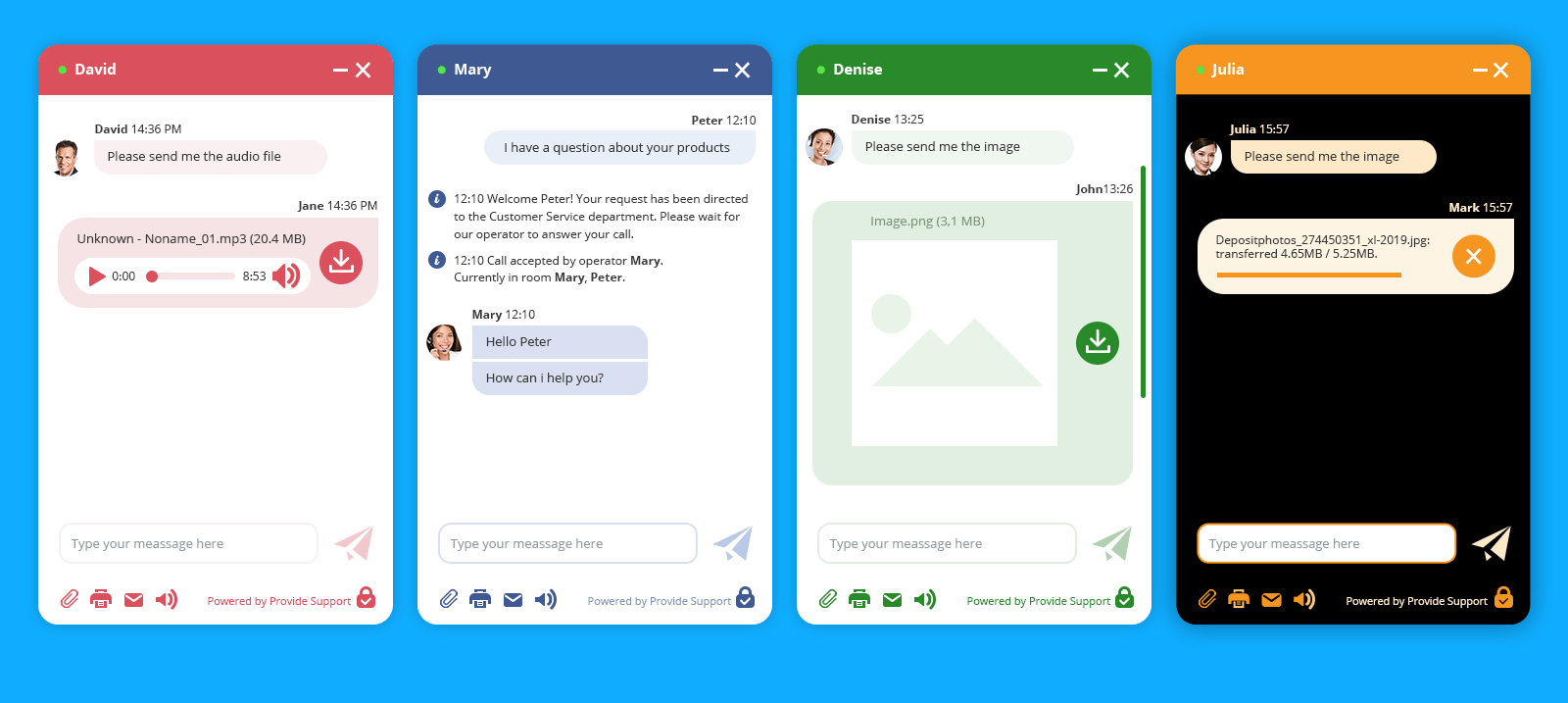 It is really easy to operate both at admin and user end.
Provide Support: Top Features
Provide support is one of the most authentic tools available for the users looking to add live chat functionality to their website(s). Some of its most versatile features are listed alongside:
Live Chat
It seamlessly integrates with your website with just a code. You can easily handle multiple rooms simultaneously, transfer the customer calls to operator who has less load, email chat transcripts , transfer files, use emoticons, assign operators to multiple departments without installing a software.
Native Operator Console
The console autoruns when your OS starts. You can enable the popups and sound alerts, manage operator profiles, supports idle detection (switches to away mode when no operator is online), minimizing to Windows System tray and lots more.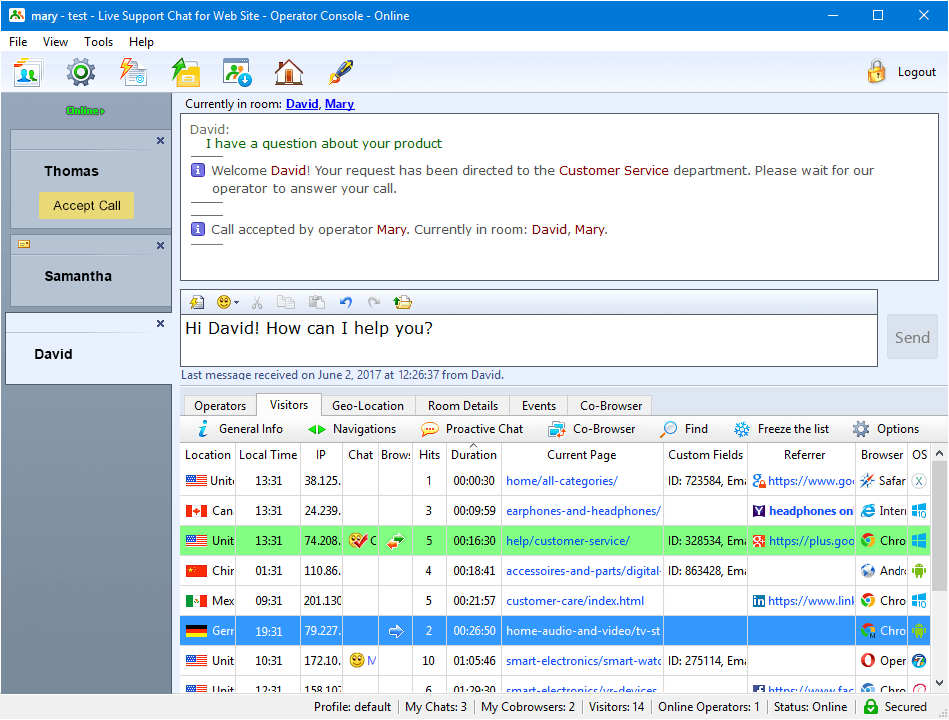 Live Chat Window
It is totally customizable, movable and resizable. Most importantly, it is mobile friendly. You can change the theme, set operator profile images, leave message forms, preview media files, transfer files, send screenshots and do much more with this stunning tool.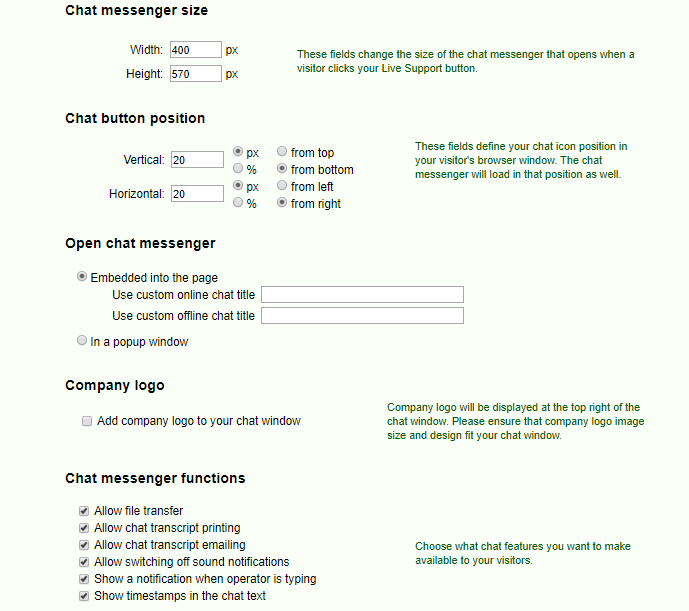 Real-Time Visitor Monitoring
Monitor your visitors in real-time by tracking the navigation history, tracking visitors list, maintaining browser and OS details, viewing geo-location map and more.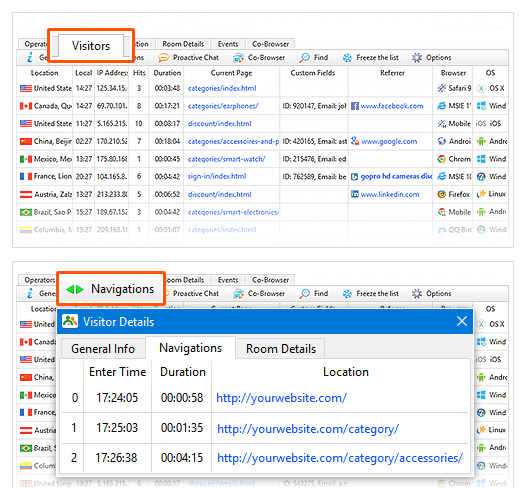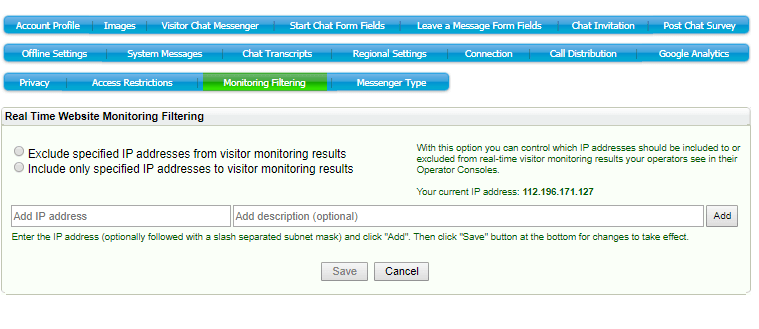 Apart from this, it provides an exclusive range of features to enterprise clients and individual website owners. It comes with a spell checker in 12 different languages. The visitor privacy is maintained and chats are done via encrypted channels.
Pricing and Plans
All of its packages come with same features and they don't have any features limitations in any subscription plan. Usually other chats have watermarks and other limits, but they give full set of features in any plan you choose. They only differ in number of operator profiles supported each account. You can even try its 10-day free trial and access all its features. It offers 4 different types of packages based on number of operators. The pricing is as follows: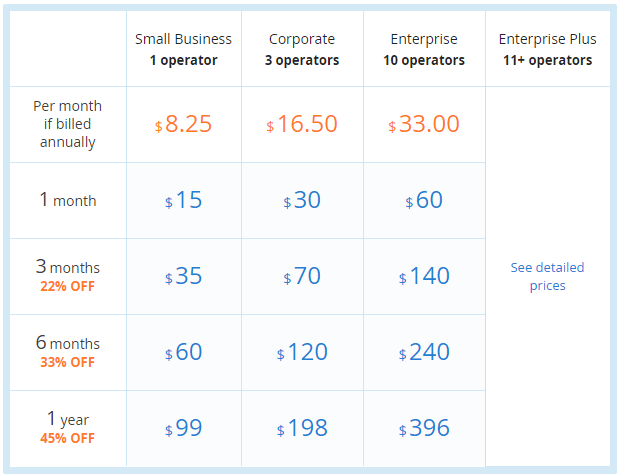 The Bottom Line
Provide Support's Live Chat comes with most exclusive features that are hard to find in tool of its type. The best thing about it is that you just require to add a small snippet of code to your website to enable the live chat functionality. If you own a website and are looking for a solution like this, you should give it a try for once.