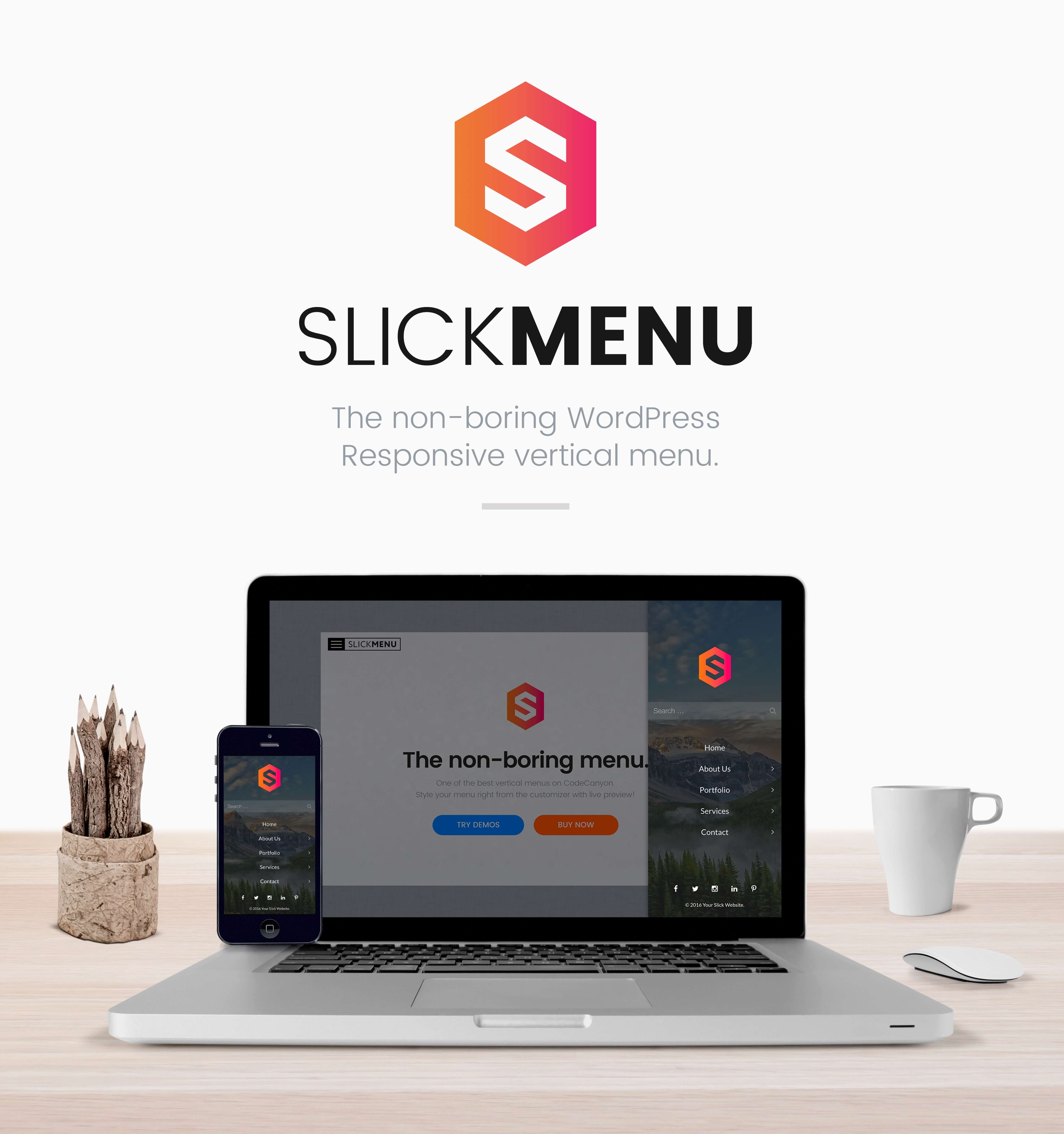 WordPress is the ultimate blogging platform that can even be used to create awesome websites. The number of pre-designed themes and powerful plugins are what make WordPress so dominant over the internet. One such plugins is Slick Menu. It is one of the recently launched WP plugins that provides you powerful features to play with the menu of your WP site. Let us know more about Slick Menu plugin. But before that you can see a demo by going here
Slick Menu – A Brief
Slick Menu is the latest WP plugin that is compatible with most of the browsers and can run on WordPress 4.0 and above versions. You can easily create a number of multilevel push menus along with sidebars having rich content, animation effects, and multiple style options. Each and every menu created using this plugin is customizable featuring overlays, background colors, images, patterns, and lots more. It can add a new life to your site's menu.
Top Features of Slick Menu WP Plugin
Slick Menu is loaded with some of the best features that can assist the users to create awesome menus having number of effects. Some of them are:
• Fully Responsive: This plugin can easily adapt all screen sizes. You just need to add a mobile breakpoint after which the menu will become responsive.
• Background Images & Videos: The images can e added to the background and the transparency options can be controlled. You can also add background videos with or without the sound from YouTube and control the opacity settings.
• Unlimited Levels: Each menu created can have different levels. You can also give different width to each of the levels created in the menu.
• Animations: It provides around 14 menu appearing effects and around 45 animations for animating the menu items.
• Icons Library: It has its own icons library so that a user can select his/her own menu icons comfortably.
• Search Box: The search box can be easily enabled on the main menu and can be customized accordingly.
• Social Networks: You can also insert as many numbers of social icons as you wish providing different colors to them.
Adding Menu with SlickMenu Plugin on WP
• Go to 'Slick Menu' and click on 'Add Menu'.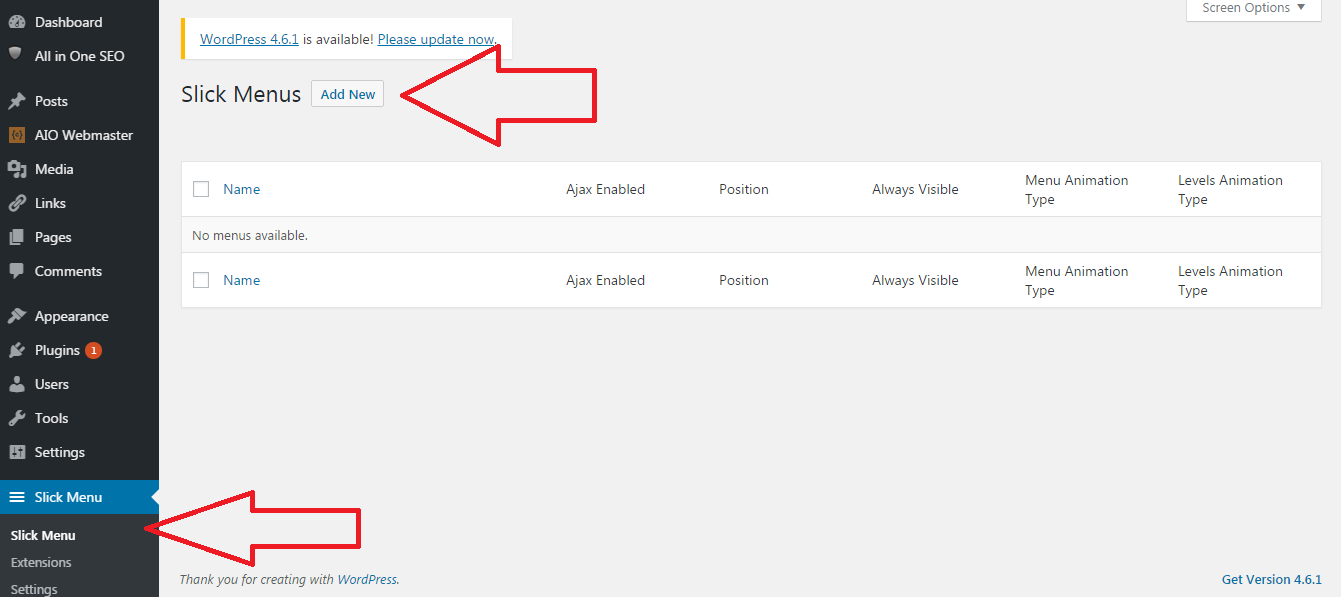 • Enter the menu name and press 'Create Menu'.
• Add items to the menu.
• Now enable Slick Menu by clicking on 'Enable'.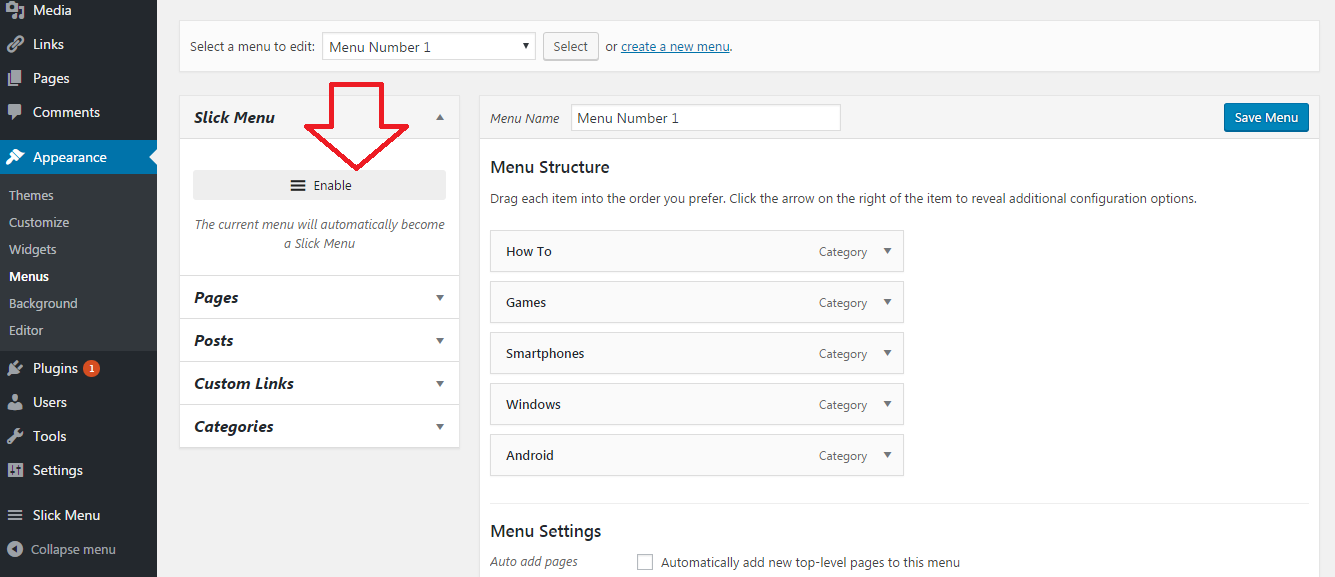 • After you have enabled the slick menu, you will be able to see different options to customize the menu.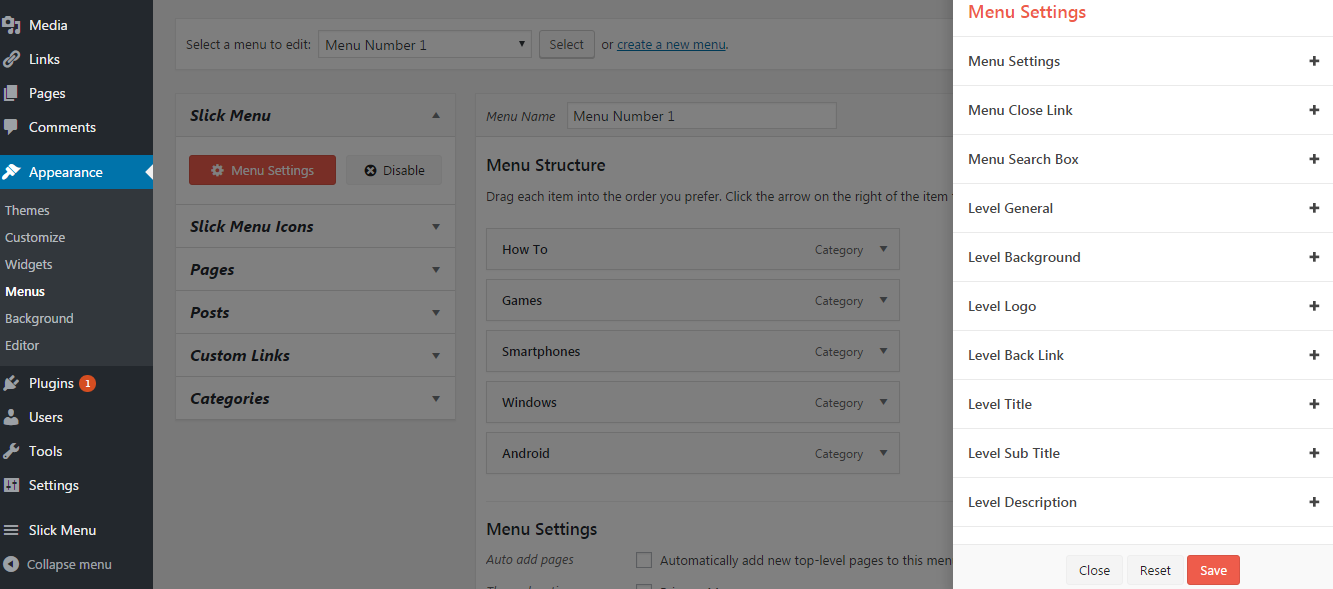 • Go to 'Menu Settings' for adding the breakpoint to the menu for making it responsive on mobile devices.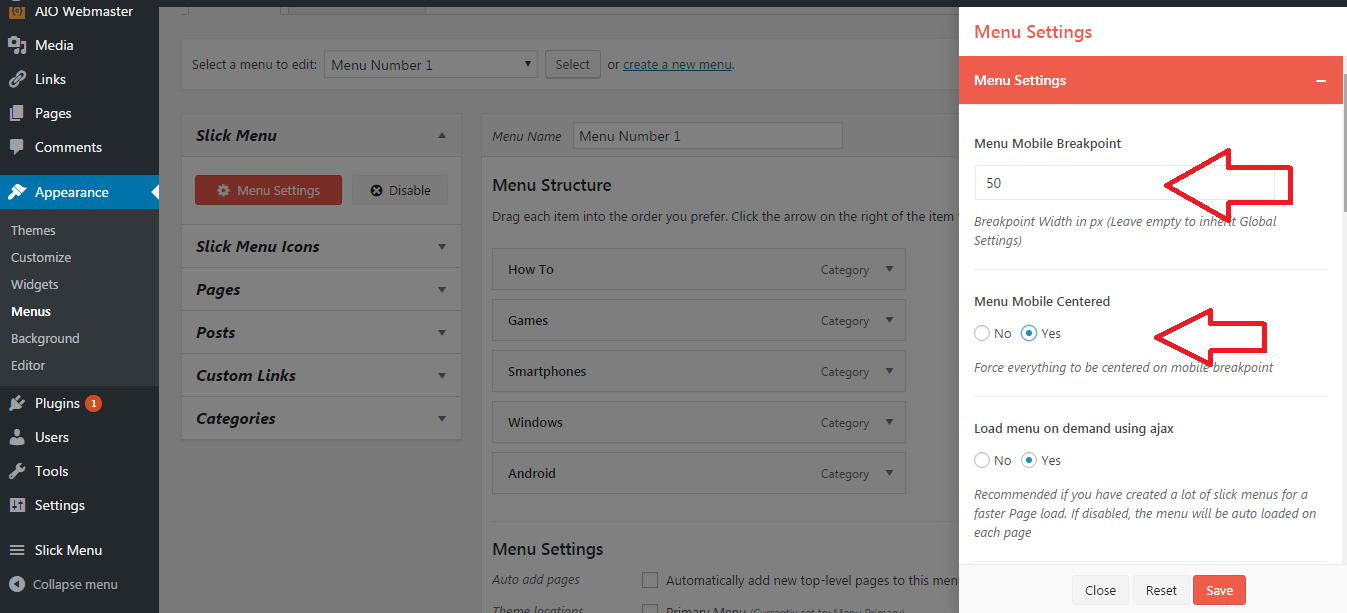 • You can even change different options through this option like 'Menu Shadow', select the animation and can adjust the animation speed too.
• Go to 'Menu Close Link' for configuring the settings like color, border, spacing, and other general settings.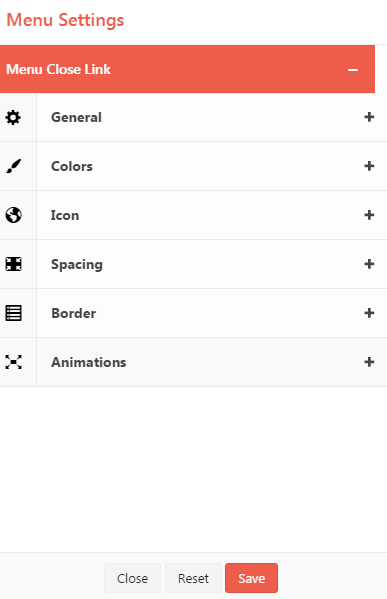 • You can also add the search box to the menu by clicking on 'Menu Search Box' option. Enable the search and adjust the positioning of the box by going through different options. You can also change general settings like font, font color, box color, alignment and much more.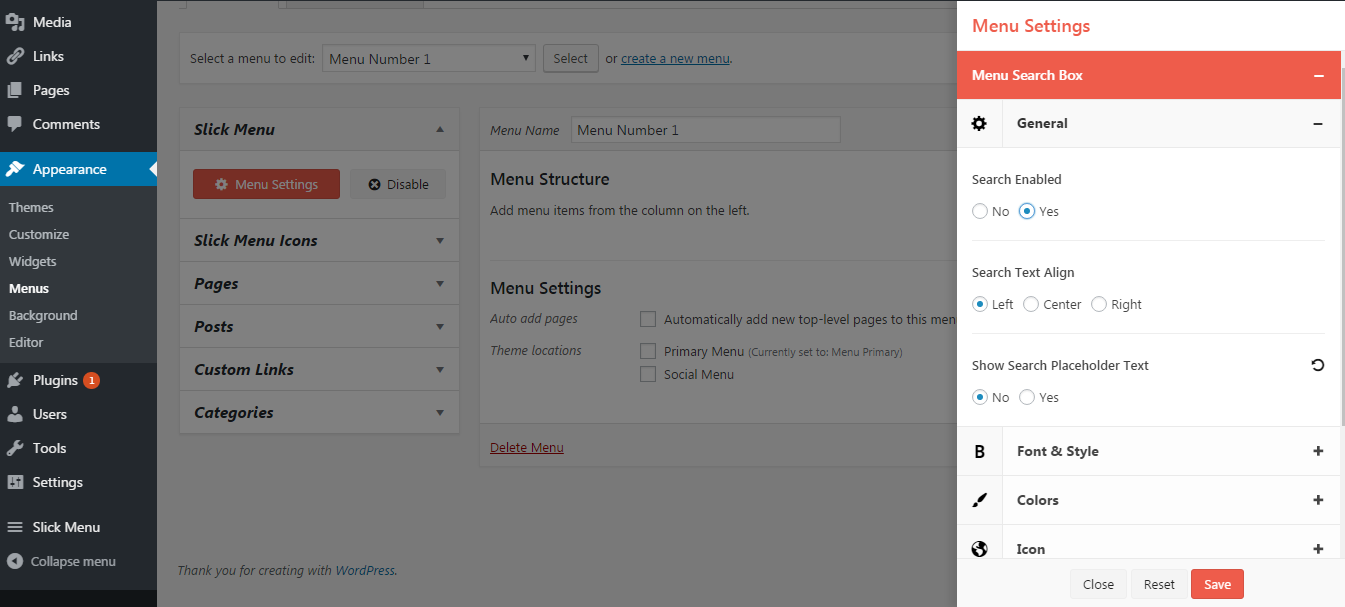 • A number of settings can be managed on menu levels by reaching out different options in the 'Menu Settings'.
• You are allowed to select the background for different levels, change the width of each level, change color for each level, change footer, adjust spacing, and configure other settings too.
• You can also change the Slick Menu icons by going to this option.

• Click on 'Slick Menu Icons' and select the icons that you wish to appear in the menu. After making the selection, so not forget to press 'Save Settings'.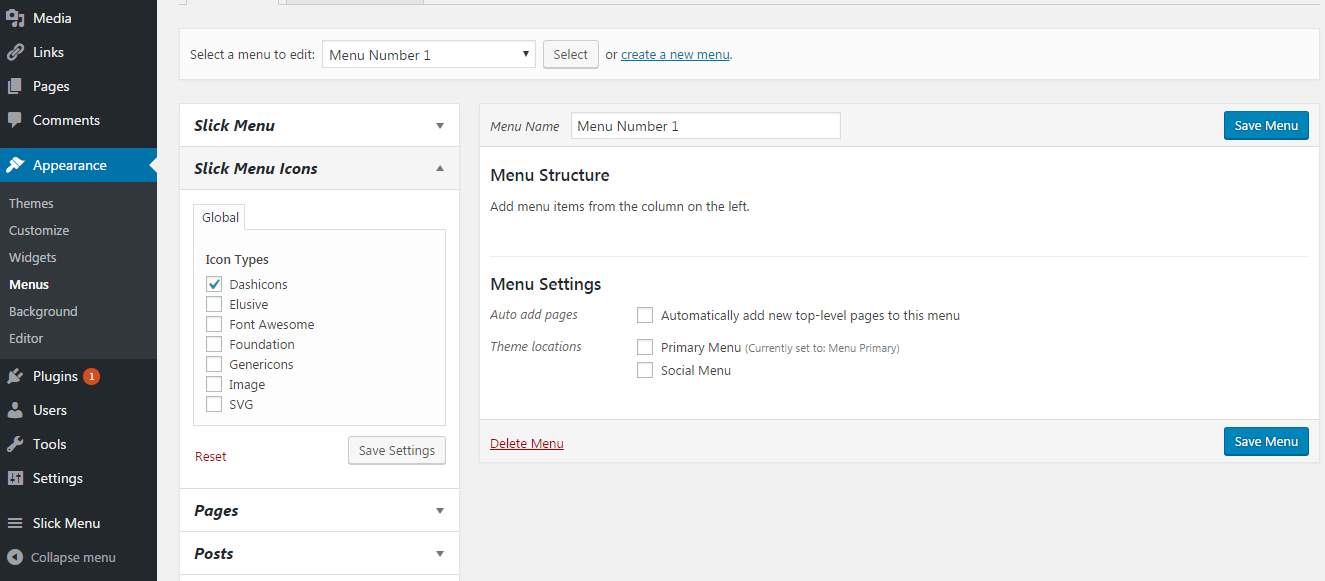 Slick Menu Plugin Pros
• It provides you the means to customize the menu completely.
• The menus created can be made responsive to work on mobile devices and here is a screenshot from our mobile device.
• Animations can be added to your menu making it eye catching.
• The JavaScript API gives you a complete control over the Slick Menu plugin.
• It has a huge icons library.
Slick Menu Plugin Cons
• It is a heavy plugin of size 3.3MB which is bigger than most of the WP plugins means you may have to change the php upload limit with your hosting from the cPanel or Direct Admin. Note that the size don't affect your website loading speed.
Final Words
Slick Menu is an awesome plugin if we don't consider its big size. The plugin provides you the means to customize unlimited menus in your own way and add animations & special effects to them. You can completely change the look & feel of your site's menu and make it attracting for the readers.