MyDraw for Mac is an ideal and easy-to-use drawing software. If you are working in the stream where you have to create different types of diagrams and drawings, then MyDraw is the best option available for you. This software is available for both, Windows and Mac PC systems. You can get it for a respective PC system to start drawing different things by making use of a variety of advanced tools.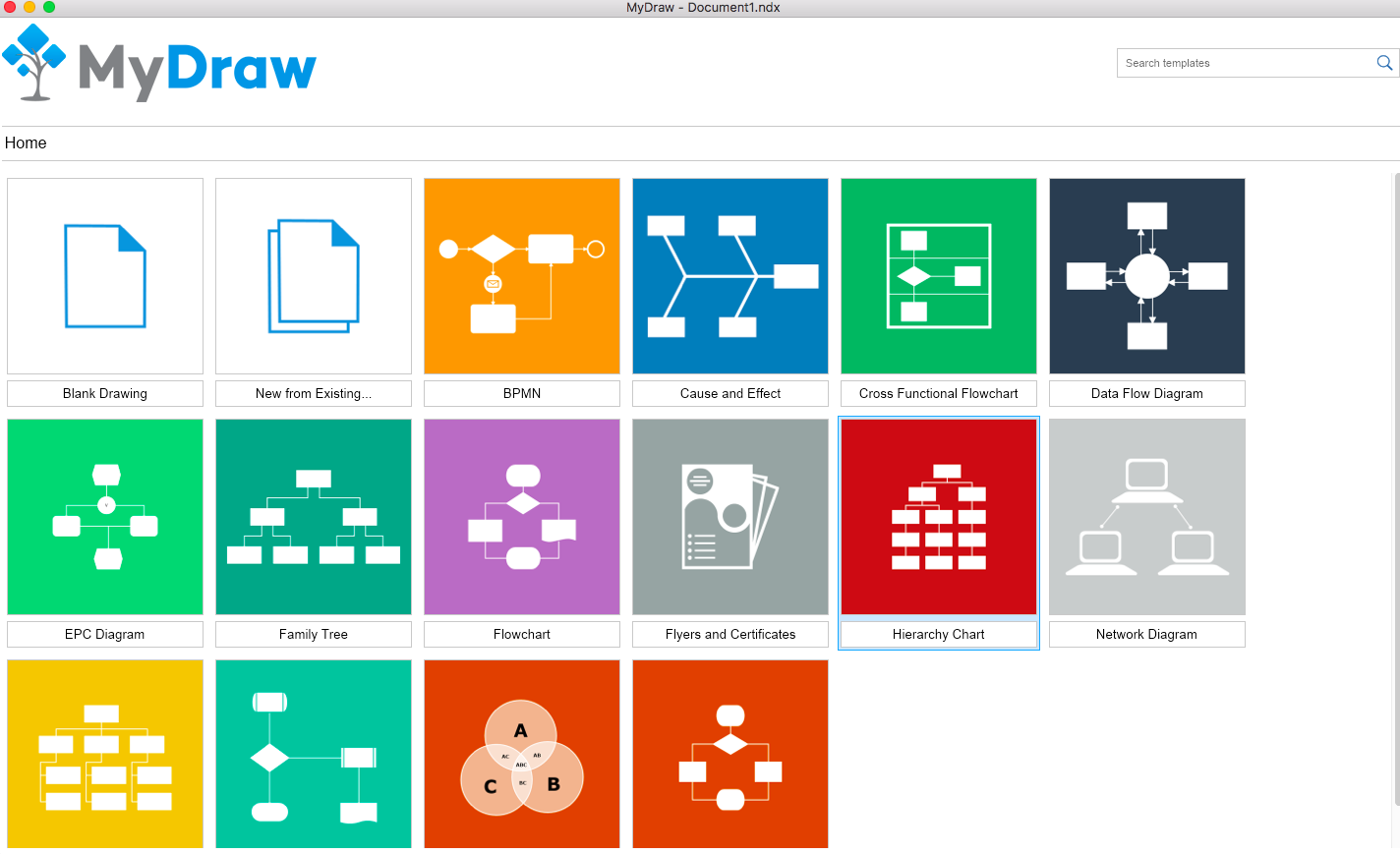 With MyDraw software, you can actually unleash your creativity by using different types of tools available on the platform. The tool lets you create and draw drawing flowcharts, floor plans, network diagrams, mind maps, org charts, business diagrams etc. You can draw all types of charts and diagrams for different businesses and industries.
Fortunately, the software comes with hundreds of symbols and shapes of diagrams. Most of the diagrams are ready to use, you just need to select it and it will be right there on your computer's screen. Additionally, you will also get a bunch of ready to use templates, automatic drawing layouts, drawing tools etc.
MyDraw tool works offline on your Mac system, and it doesn't require your system to be connected with the Internet. You can make use of all the tools and built-in drawing layouts right from your system offline.
To get this software, you have to use its online registering process. You have to visit their official website where you have to register yourself by entering the Email ID, Username, Password for the software. You have to get its license to activate the software on your Mac system. Once you get the activation credentials, you will be able to download MyDrawand install it to your Mac system.
If you have purchased the Software, you can activate it using the following steps.
Launch MyDraw app from the Applications and select "New Blank" drawing option.
Click the File Menu and select About option from the drop-down menu.
Once you select this option, you will be asked to enter the credentials. Enter Username and Password and then click the Activate button.
Click the Close button and reopen it to start using the software.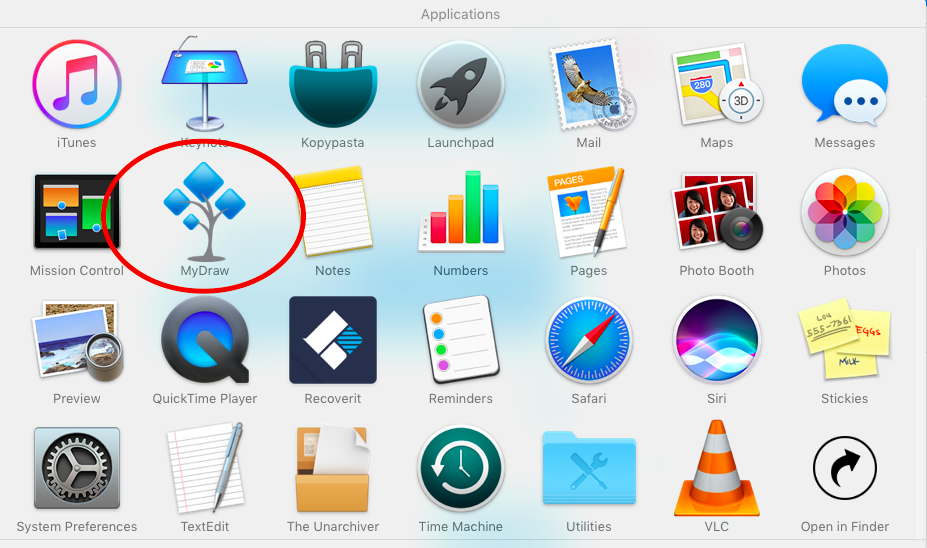 These are the steps which you need to follow to activate your MyDraw software. If you want to know more about this drawing software, just follow the below given list of its features now!
MyDraw for Mac- Key Features
Hundreds of ready-to-use templates and diagrams
MyDraw software comes with plenty of useful templates and diagrams which are ready to use. You don't need to create a new template or diagram for your project, there are many templates and diagrams available which you can use right from the diagram option.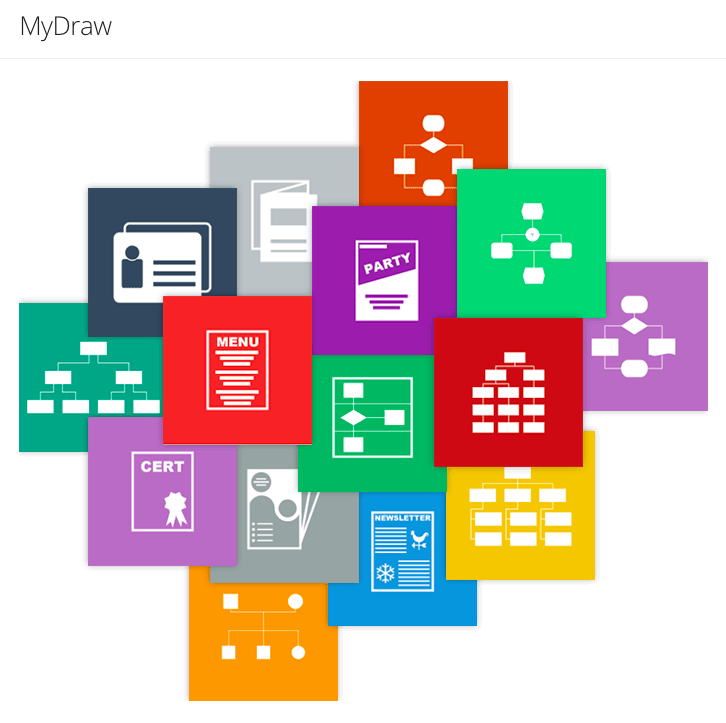 What you need to do is just pick your diagram or template from the available options, and edit it. You can change the diagram and can make it as per your requirements. It makes the drawing process much simpler.
Create any type of Shape easily
The software comes with a huge number of advanced drawing tools which you can use to create different types of shapes and symbols. Just select the suitable tool from the menu and create your desired symbol from the library. You can also combine different shapes and can create one common shape out of it.
Built-in Spell-check and Proofreading Tool
The software also comes with a built-in Spell checker which helps you check for the spellings. It combines with a proofreading tool which resolve your mistakes and queries. You can select your input language from the available options. There is a compatible dictionary also available to use to make necessary changes.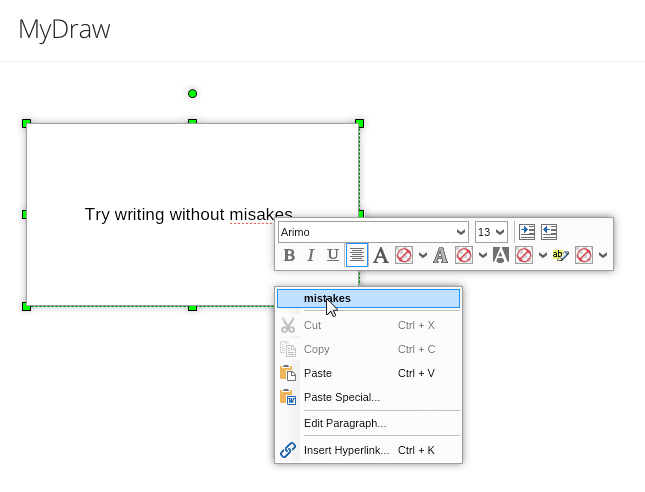 Barcode Drawing
You are allowed to draw barcodes using the Barcode tool in your diagram. There is a special Barcode Widget available on the tool which you can use to create an appropriate barcode.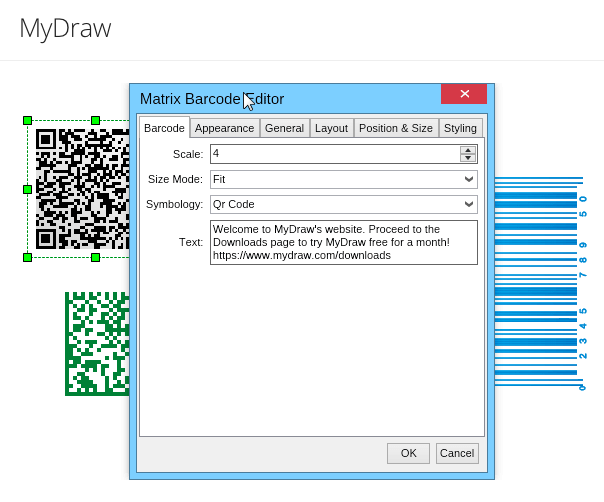 Mail-Merge Functionality
MyDraw is an advanced drawing software which lets you combine your diagram with your contact database. You can simply make use of this function to invite your friends by entering their email IDs. You can match up the fields and once it is matched, you can start working on the same project.
Readymade Cross-Functional FlowChart
When it comes to prepare a corss-functional flowchart of any organization, creating the base of the flowchart is very difficult. Well, this software comes with plenty of useful and readymade cross-functional flowcharts which you can use right from the given option. You will see a variety of readymade flowcharts to choose and edit them as the way you like.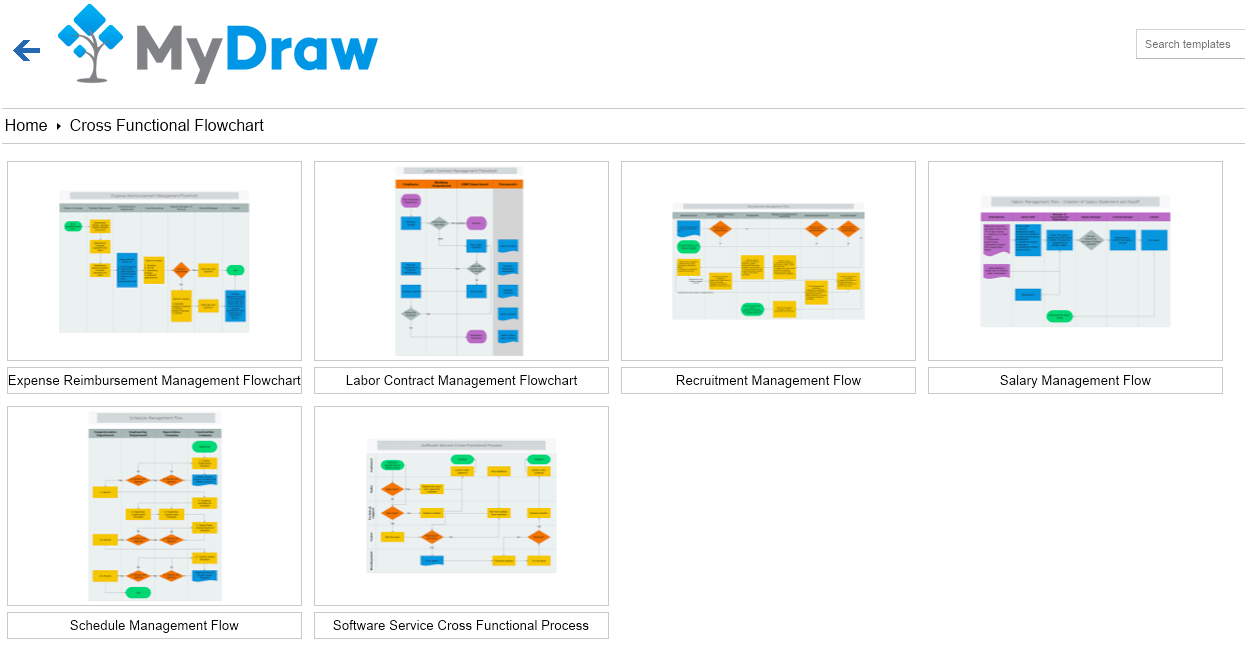 Eays to use Dataflow Diagrams
Dataflow Diagrams require a lot of time and patience when you actually prepare it for a particular project. With MyDraw Software, you don't have to spend extra hours in preparing this diagram. There are plenty of such readymade diagrams available in the software. Just select the dataflow diagram and click the desired diagram from the list. Once selected, you can edit it and can make required changed in it. It's easy and works smartly.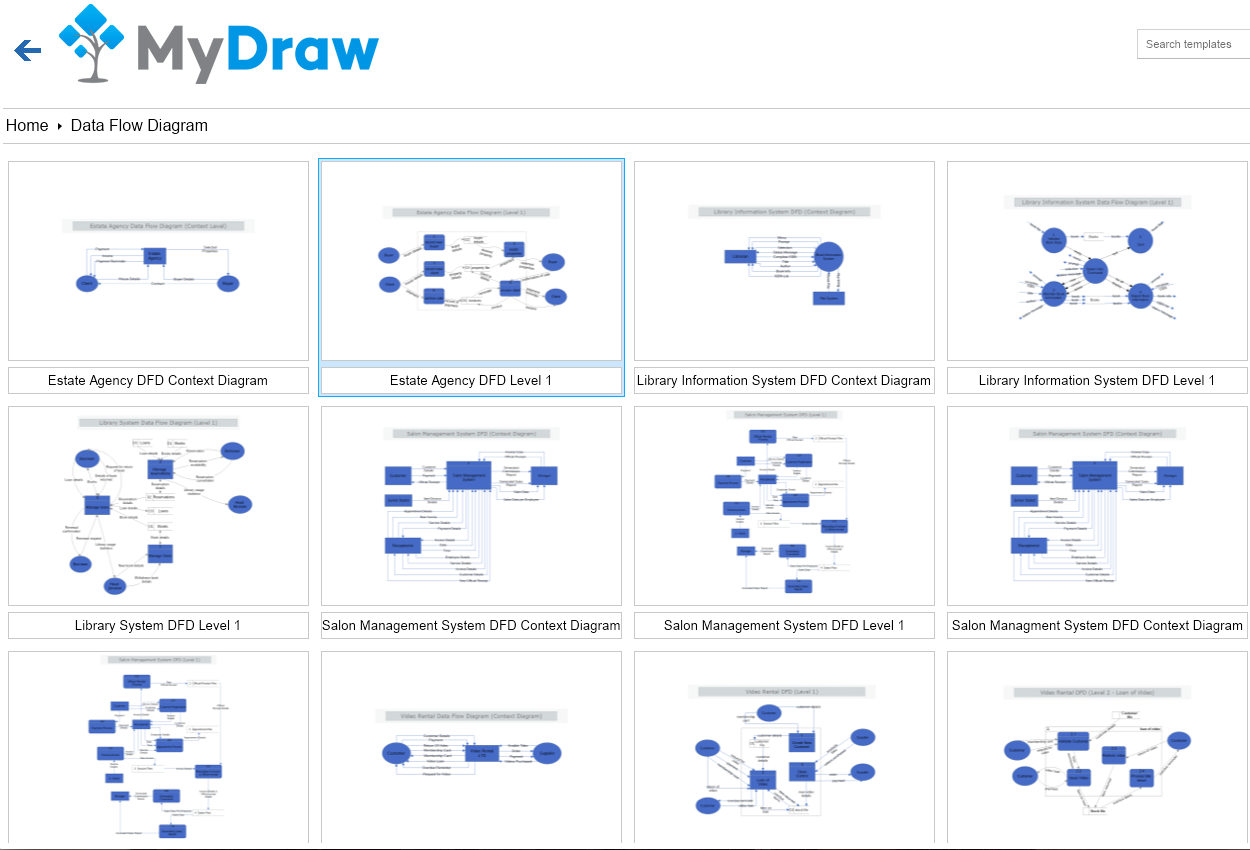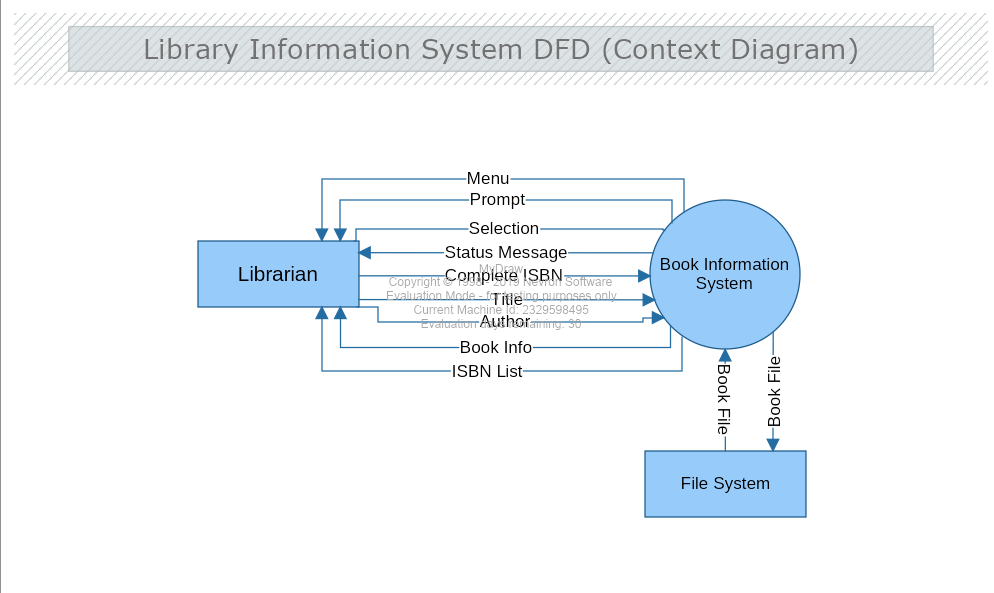 Conclusion:
MyDraw is the best alternative to Visio. This is the right tool for the new generation people who are looking for easy-to-use drawing software for their projects. The software provides all the facilities and ready to use diagrams and symbols to make your work easier and faster.