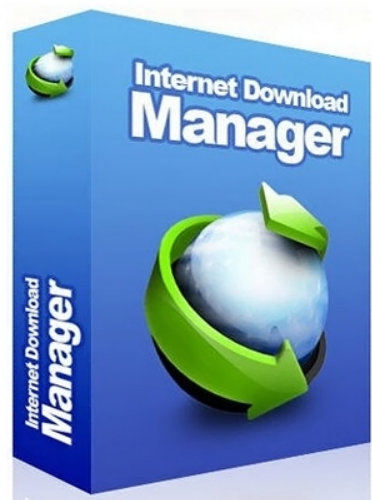 Almost all web browsers have download managers to handle various downloading task that the user initiate. But when it comes to advanced features like controlling the speed, scheduling, queuing of various tasks etc most of the web browsers fails in this category. Now this is the time when you need a software that can handle all your download needs. One of the best way to tackle this problem is by using idm or internet download manager.
So how this download management software is different from your native browser download manager ?
First thing you will notice is that its automatic integration to all known web browsers and speed it offers with which file can be saved with in less time than your current browser does . This is because idm segments each job and initiate multiple connection to get it. Since it uses most of your ISP connection speed, you may find less speed during browsing and downloading to solve this problem idm also have speed limiter options like you can set up the saving speed only for a single job or you can set it for all the process. Next big thing that this management software have is that its ability to save or grab videos and music from large variety of websites in the standard format available like mp4 etc so that you can play it on TV or mobile.
Connection failure may occur when you start grabbing big files,are you afraid of this ?
The resume option of help you to overcome this issue, another great features is the refresh download option also add an advantage to resuming the failed tasks. Other great feature of idm is that you can schedule and queue batch of task for downloading which is useful when your system is idle or when you go to bed at any time. Categorizing is another feature of idm which will let you to put music to specific folder and videos to another folder before the grabbing of the file start. With all these features idm is a great time saving downloading software for Windows powered systems.
Recently idm released their latest stable version idm 6.26-6.25.
Now compatible with Windows 10, 8.1, 8
Now supports IPV6 Internet address
Better start download info dialog box
Downloading flash videos from websites like MySpaceTV and many others in the similar category
Improved scheduler
Better integration with Internet Explorer 11
Download Now
Version 6.23 Build 11 Final is available
New in build 6.23 V11

Fixed interceptions with Firefox and improved integration with all new Google Chrome
version 6.23 Build 10
Videos will be now grabbed quickly while using Google Chrome
Now you can change video resolution for rtmp protocol
Supports the latest build of internet browser, Firefox 38
SeaMonkey 2.33 is now supported
Fixes
Compatibility problems of Google Chrome extension with Kaspersky Internet Security, antiviral and internet security software
Build 6.21
Added support for Firefox 35
Added 64-bit support to "IDM Integration module" Chrome extension
Added a feature to select a group of files in main IDM list and change their storage folder
Added support for Firefox 34 and SeaMonkey 2.30
Added a feature to search downloads in IDM list
Added high DPI support for Google chrome extension
Added support for Firefox 33 and SeaMonkey 2.29
Improved video recognition in Google Chrome
Improved the logic of "Download this video" panel
Improved IDM download engine
Build 6.20
Improved video recognition in web players
Added the recognition and downloading of TS videos
Resolved "403 Forbidden" problems while downloading some videos
Get from the software from link below for free
Tonec has agreed us to giveaway 7 genuine one year license worth $29.95 each key of internet download manager for free to our lucky readers.
Rules
Do note that you need to like our Facebook fan page as well as Tweeting this post from the rafflecopter widget is only counted as a valid entry.
Winners will be chosen at random.
The more you share on twitter on each day from the widget better your chance of winning.
Techwibe reserves the right to change any rule, at any given time.
Simple tasks to stand a chance to win genuine serial number
All the winners will be directly contacted via email and their names will be displayed above.
Update : Giveaway is over and we have sent the key to all the winners
A new version 6.25 is now available for download with following fixes, improvements and addition