PDF is a powerful document and it is also known as Portable Document Format. Android smartphone has many applications available on Play Store and you will find a lot of junk that is of annoying. The world has accepted PDF as a universal format, and that's why we have compiled a list of PDF viewers. We have downloaded & tested the applications to ensure that they work flawlessly on your Android 10 smartphone.
We are not ranking any application in order, and they all have good points and bad points, and select one app depending on your requirement.
1. Foxit Reader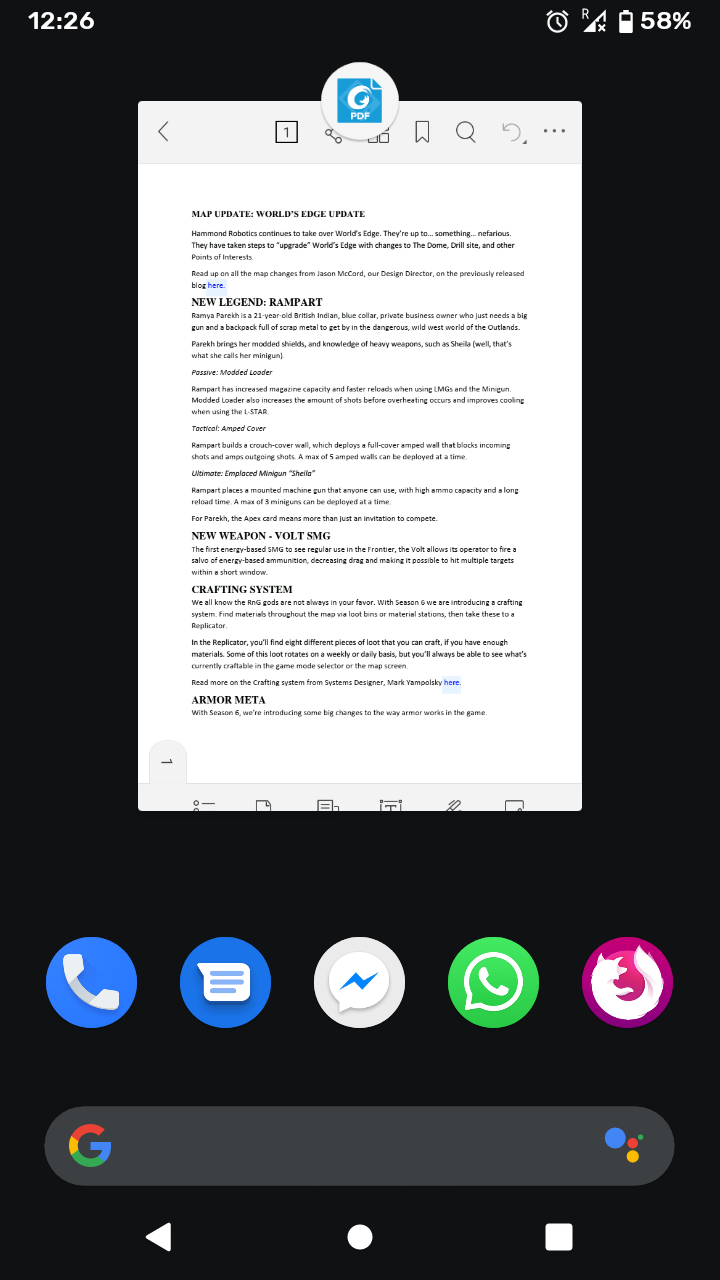 Foxit Reader is a versatile solution for Android 10 users because it started 2001 and the developers have two decades of experience in this category. FR is a powerful PDF viewer, editor, and converter that everyone should have it on the phone. You can view PDF documents on your phone, where you can use the search button to find out a certain sentence. The viewer has many functions like annotation, navigation, bookmark feature, search button, zoom in/out, and more.
Switch from phone to tablet mode to view the text larger, and it works only on tablets. Add a couple of things and correct the mistakes by editing the document within the app, and add Video, Audio, Images, and more. Eye strain is a known problem, and you can listen to it in reading PDF to Audio mode.
2. Microsoft Office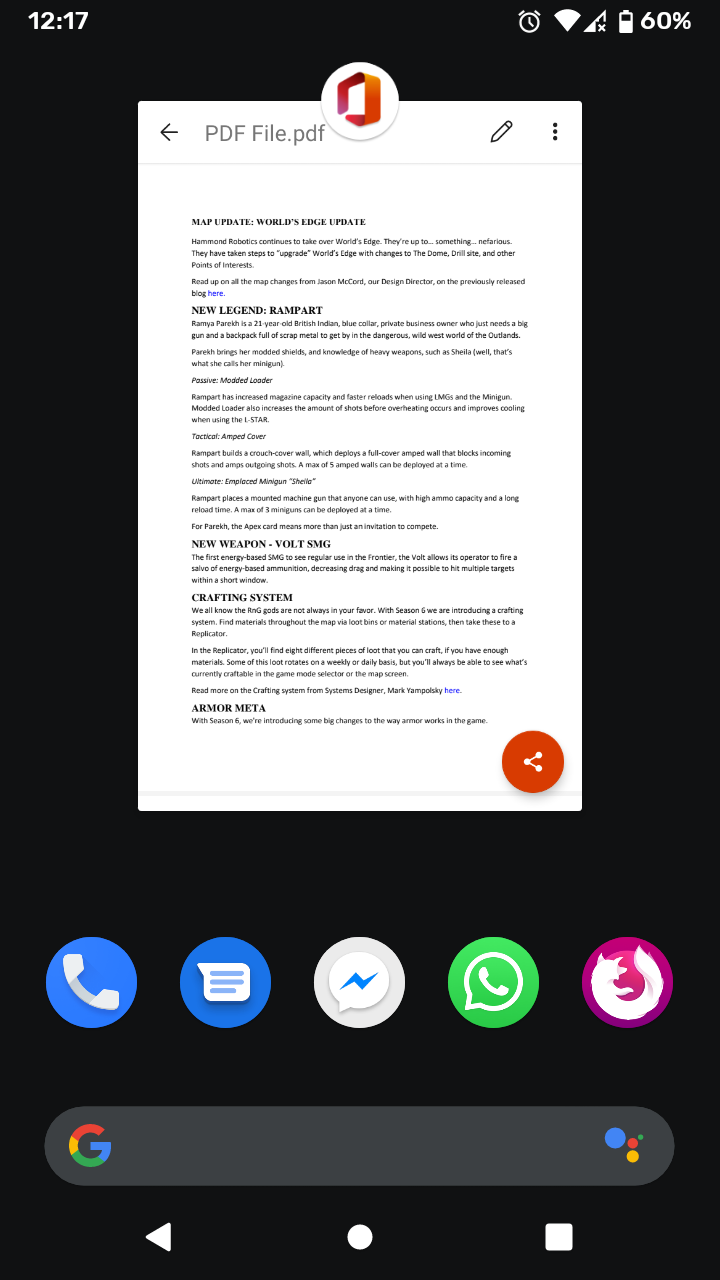 Microsoft Office is a popular solution around the world, and they have made the office suite presence known in Android 10 devices. It is a powerful suite that can view any document like Word, Excel, Text, PDF, and more. You can consider it an all-in-one office suite to have because it will open any document in a few moments.
You have editing features in the application and you can edit any document including PDF document. Convert Photos, Word, Excel, and others in PDF document. You have a scroll down button to access the next pages and you can zoom in/out the documents in the app. The solution is a lightweight and it won't bother the device in any way, and it is a must-have app in our opinion.
3. Dropbox PDF Viewer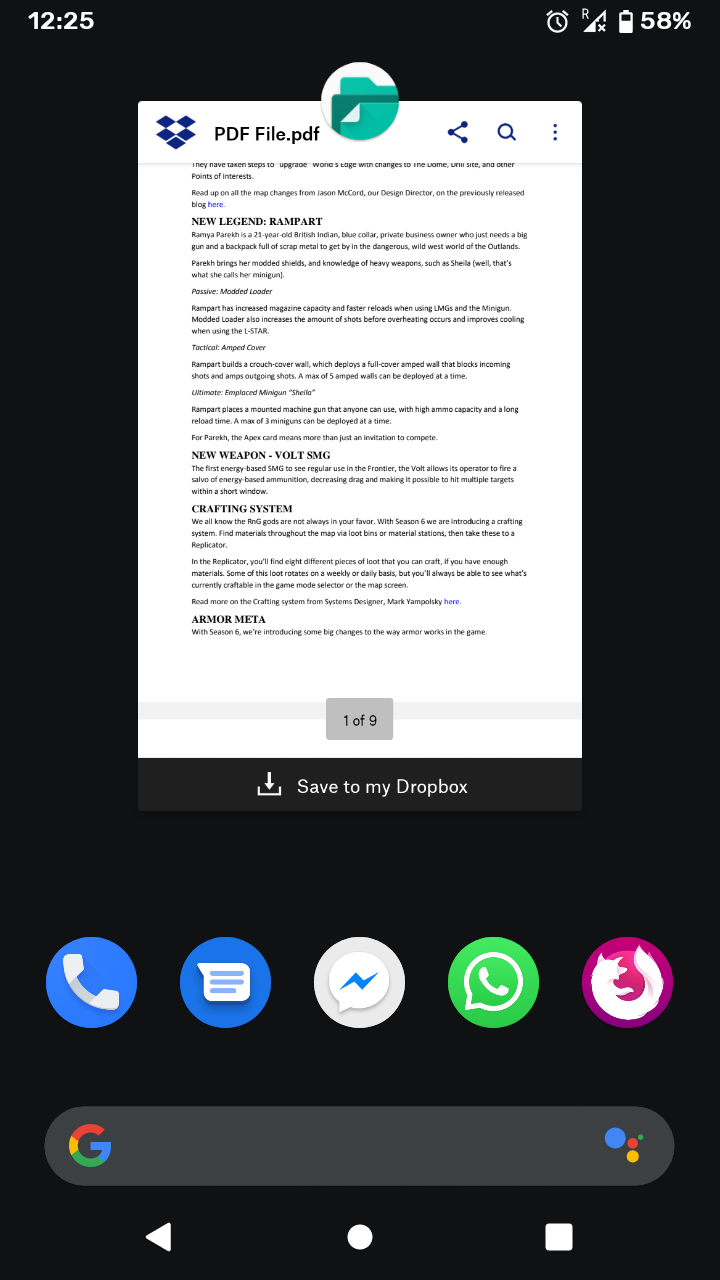 Dropbox is re-installed in many smartphones nowadays and it has an inbuilt PDF Viewer. The San Francisco based software company added an inbuilt viewer in the Android app, so you can view the file before uploading it in the cloud storage. We don't think that you need an additional viewer if you have the application installed on the device.
You don't have advanced options like annotations, editing features, marking, and more. However, you can read the PDF document and zoom in/out & copy the text from the file. In short, it is a basic PDF reader and it doesn't have any advanced features for avid readers. If you have the application is installed in your Android device, then you don't need an additional solution. To remove watermark from PDF you can visit that link.
4. Google PDF Viewer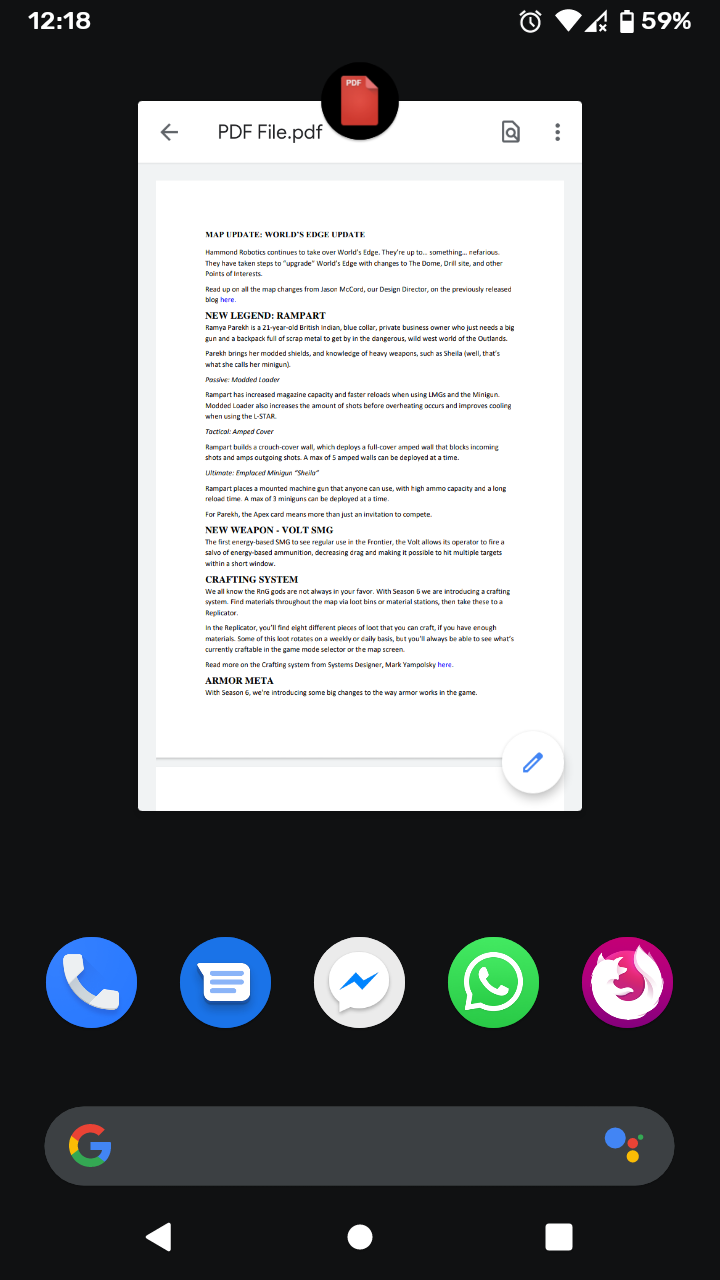 Google wants to conqueror every category and all-new PDF Viewer will keep you focused on reading the document. The search engine giant launched the application to feature in the upcoming Android stock operating system and they are improving the functions by putting it in public.
The PDF Viewer is extremely simple-to-use and follows a straightforward pattern. You have a giant search button on the top and you can find any paragraph or text in the document. You can zoom in and zoom out the document to read properly. You don't have to tap on anything to switch to the next page and use the zoom out & swipe down to access the next pages. If you are looking for a straightforward solution, then Google PDF Viewer is a good choice.
5. WPS Office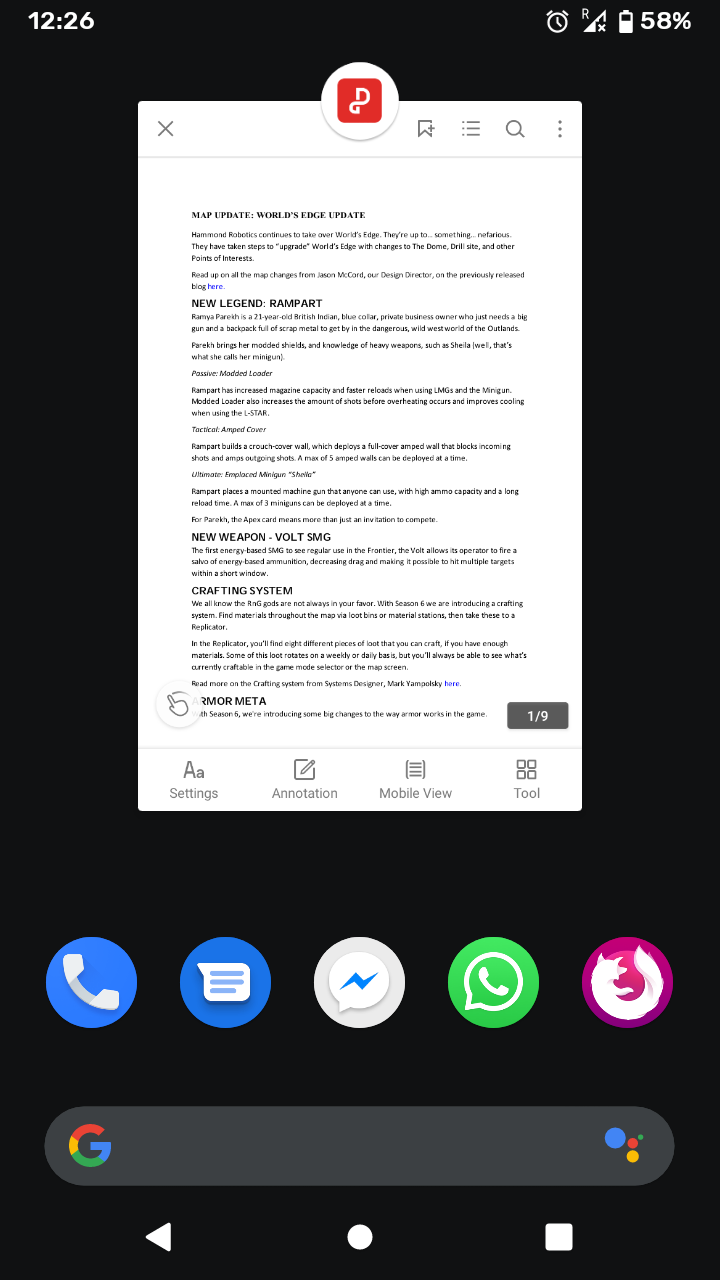 WPS Office is a popular office suite developed by Zhuhai-based Chinese software developer Kingsoft. You have two versions available on Android, and it is WPS Office and WPS Office Lite. The Office Suite is a complete solution for Android 10 device users, and you can pretty much do what Microsoft Office can do. You have plenty of features like annotation, editing feature, mobile view, and more. WPS Office is a free-to-use application and you don't have to pay a single penny.
Bottom Line
We have compiled a list of best PDF Viewers for Android 10 running devices, and it will work flawlessly. You have powerful editors like Microsoft Office, Foxit Reader, and lightweight editions like WPS Office, Google PDF Viewer, and Dropbox. You can choose any one of them to meet your reading requirements and let us know which PDF Viewer you have selected for everyday reading in the comment section below.