Social Media networking sites are a global phenomenon, and it has the course of the entire world. Communication & freedom of speech empowered after social media site hit the public scene. Social media giants stand on the mountain, which can connect any given name from around the world. Nextdoor is an application trying to stand along with major names from the Internet industry?
Curiosity always gets the best of me, and learning about the surrounding people, who are social media is an interesting concept. So what is Nextdoor application?
What is Nextdoor?
https://youtu.be/vYnY19YIvCw
It is a social networking platform designed for local neighborhoods and local communities. Unlike social media giants out there, who are focusing on international level networking, the service focus on the local community.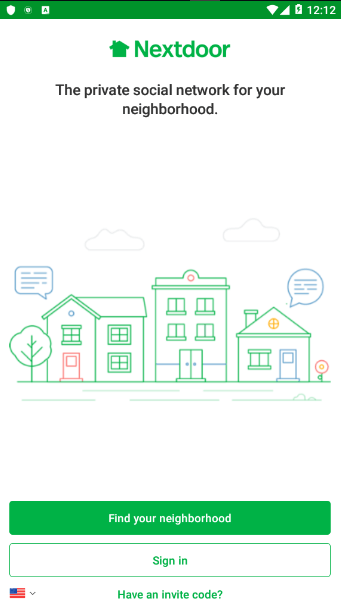 It is a concept empowers people power, where one local individual can stand up for another. The concept encourages finding people who are willing to create a Safer, Stronger, and Closer communities. According to Nextdoor, they have 180,000 neighborhoods across the globe.
The app is an interactive application to discuss community-related issues, news, and offer services to the locals. It is an excellent application for business owners, so they can start promoting local business to the new people.
Nextdoor is a long-term project, and I have mentioned a few features & benefits in the introduction. There are several awesome functions and features available in this app, which are critically missing in social media giants.
How Secure is Nextdoor Website?
Social Media sites are no longer as the companies are exploiting personal information to advertisements. Recent events have a left large number of users to lose faith in social networking sites. The first concern of a new user about Nextdoor might be security. I am going to fill the new readers/visitors regarding its security layers.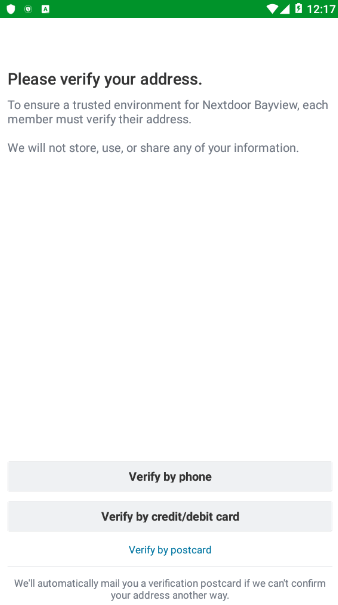 I have never come across such strong security layers coming from a social networking site.
New users have to verify the phone number, and it should match with billing address entered during sign-up. It is a strong aspect of Nextdoor, and it can put an end to imposters coming online.
Verify by Credit card and Debit card, and it is another option for the new users. Again, the entered address should match with the Credit card and Debit card billing address.
There are old school people in local communities, who have zero knowledge in social media site, and they have the option to verify by postcard.
The three security layers are enough to put an end to the imposters and create a safer environment. The platform does not approve or verifies social media accounts coming from an imposter. Only verified people can handle active accounts.
How does Nextdoor make money?
Nextdoor social networking application is not a college dorm project. According to Fortune, the company claimed to reach $1 billion evaluation, and it can generate income via local advertisements. For instance, AT&T can start targeting residents to market new services available.
The services do not come with a subscription plan, and it leaves the company to a financial burden. Majority of the start-ups do not charge a single penny to the customers, and it can add a great deal of cash burn.
As of 2017, the company did not generate a single dime, which is a disaster for a business. The advertisements are going to appear in the feeds, and the advertisements are targeted. Irrelevant ADS won't appear on users screen, and the algorithm will control news feed to avoid spam.
Overall speaking, the advertisements will come from reputed companies like (for example) AT&T, PEPSI, WWE, and others.
Nextdoor Funding and Revenue
Social media sites do get attention from venture capitalists.
It is a successful service available in several parts of the world, and they have raised $408 million from six rounds. It took 21 investors to come forward and invest in its future, and no one can miss such a unique opportunity. Red Point partner, Satish Dharmaraj also invested a few sums of money into company future.
Bottom Line: Nextdoor Social Network in 2019
The Nextdoor tagline suggests, "Local neighborhood news & classifieds" approach and the application has over five million downloads on the store. The company increased funding through venture capitalist, and the vision doesn't change. Nextdoor is aiming to provide Safer, Stronger, and Empowered local communities.