PDF is the most common format to store documents on the digital medium. It is considered as the most convenient format since it takes very little space and is compatible with all the devices and computer systems. You don't need any specific software to view PDF files and that's why it is highly used. There comes a time when you want to convert a PDF file into a JPG file. If you work on a Mac system, then here's the market's best Portable Document Format to JPG converters for Mac systems. Get on to the list and get the suitable PDF to JPG Converter now!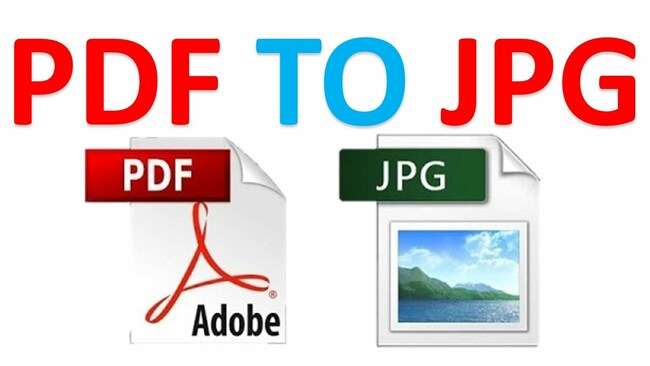 Best 3 PDF to JPG Converters for Mac
PDFelement is one of the most trusted and highly used software for Mac users. This all-in-one software allows you to create a Portable Document Format document on your own. The same software lets you convert or save the existing PDF file in different file formats. Fortunately, you can also use the same PDF file to JPG format using the Image export option given on the software.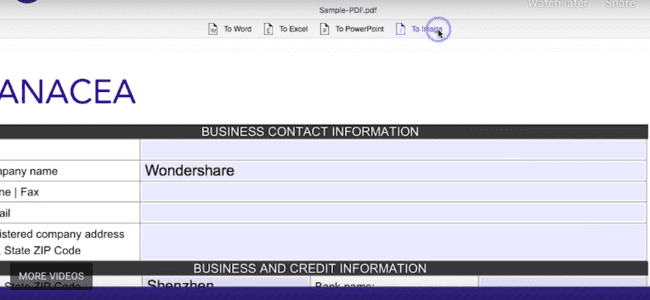 What makes this software so much popular is it serves an intuitive interface that lets anyone use it easily. You can open a PDF file, can create it and export it into different file formats. You can get the free trial version of this powerful Portable Document Format converter tool from its official website. If you are satisfied with it, you can go for the premium edition of the software that will give you a set of extra features to use.
PDFelement is officially available on the Mac's App Store with its sixth edition. You can get the latest edition of the software from here.
Soda PDF is yet another popular Portable Document Format converter or we can say an all-in-one PDF tool. This powerful tool offers all the useful features to improve your productivity while working with the PDF files on your Mac system.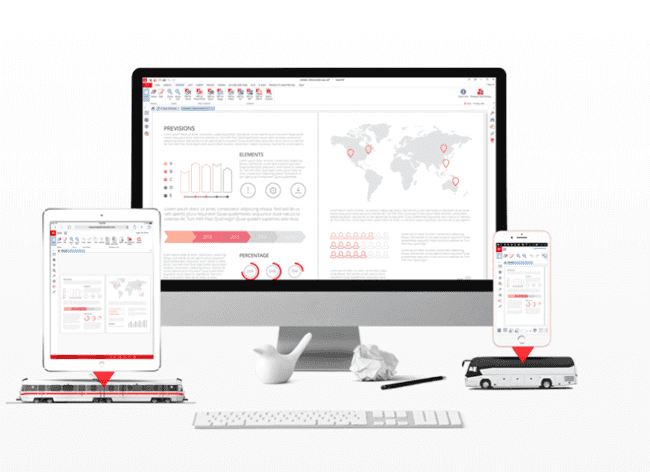 If we talk about the key features of this software, then you can easily let you create a PDF file using this software. If you have a file in word or any other format, you can easily import the word file and can convert it into Portable Document Format file. The same way, you can import a Portable Document Format file and can export it using the built-in export function. You can convert the PDF file into different file formats including JPG I.e. for the image.
This all-in-one powerful PDF converter is designed to work on your Mac systems, tablets and mobile devices. Apart from this, you can also create different types of digital forms using this tool on a Mac system. The software is compatible with over 300 different file formats, allowing you to convert them to the desired format with just one single click.
If you are searching for a professional Portable Document Format editor for your Mac system, then Master PDF Editor is the best option available for you. This software serves a straightforward user interface where anyone can easily start using the software and its features. It lets you easily work with your PDF files and other files with built-in features.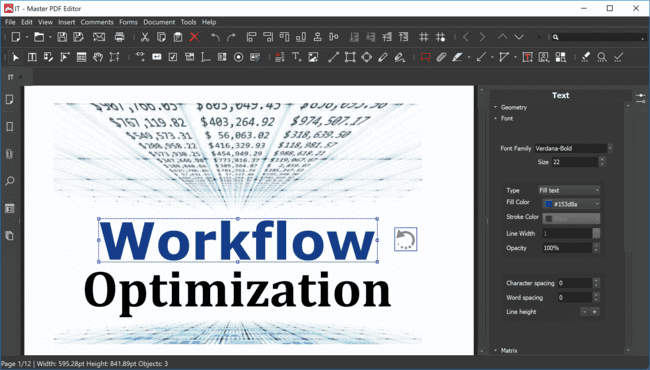 The software lets you modify the existing files, view or edit the files and save the files in different file formats using the export function. If you have multiple Portable Document Format files, then you can also merge them into one single document. The converted document can be exported into JPG format as well.
Apart from this, being the premium software, it is packed with a number of other useful features that lets you add watermarks, ser bookmarks etc. You can also check the file properties using the same software and can export it to the desired format with just one single click.
It's a professional Portable Document Format editor software designed for the professional users who can work with multiple PDF files and can convert those files, delete the pages from the main document etc. It comes with easy sharing features and other useful options that lets you quickly print your documents using the built-in online printing feature.
Download Master PDF Editor for Mac
Final Words:
The above-listed PDF converters are for all types of users. You can go with the free edition if you have limited work to do. You can also try out the free edition of the premium software or can go with the premium software with hundreds of useful features and functions. Follow the details and choose the most suitable Portable Document Format converter for your Mac system now!