One of the most significant benefits of adopting a Learning Management System is the ability to acquire insight into learning behaviors. It also enables you to assess your eLearning instructional strategies and overall eLearning approach to identify areas for development. However, different LMS platforms provide varying levels of reporting functionalities. As a result, you must choose one that tackles the important data required to make your eLearning efficient. Here are the five most important LMS metrics to look for in your chosen LMS platform.
Employee training costs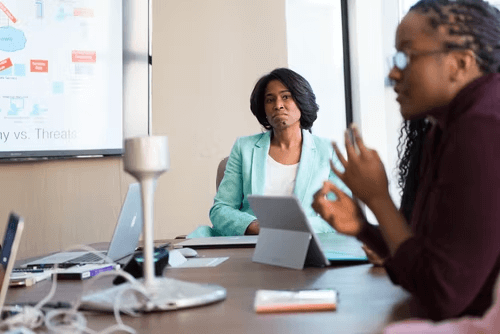 This is a simple statistic that divides overall training costs by the number of employees. This could be for a particular program or as a total of all training completed in a given year. The calculation would be Training cost per employee = total training cost/employee count. For example, the Training industry discovered that the average yearly spend per person is $1,046. As a result, you can determine whether your spending is excessive or justified. In addition, you can utilize this metric to determine your training budget for the upcoming fiscal year.
Work Productivity
An LMS should be capable of evaluating the quality of one's work. However, assessing someone's job quality is subjective. How and what you evaluate is highly dependent on the sector and the employee's unique roles and tasks. However, one factor to consider is the percentage of productive output that is disapproved or must be redone. This information should be available through an LMS. You should be able to acquire additional insight into individual performance using your learning management system. This can be accomplished by allowing new workers to examine the status of their onboarding, existing employees to conduct 360-degree performance reviews, and more.
Learner Progress And Performance
This learning measure is typically separated into two categories: individual and group. Individual learner performance and performance reports provide a comprehensive picture of how each business learner is progressing. For example, whether they finished their online course certifications satisfactorily or how they performed on a recent assignment assessment. Then there's the group summary. This may include charts and graphs illustrating certain trends. All of these should be provided by your LMS. These learning metrics enable you to track the efficacy of your online training course.
Data on course enrollment
This is only to determine how many students sign up for the course. If your LMS is good, there will be more enrollments in the training course. If it has a smooth user interface and is flexible along with providing real-time updates then you can expect the number of enrollments to increase. It also specifies whether the training provided is appropriate for employees. You can use this indicator to improve how you convey training to employees. 
ROI on eLearning
No Learning Management System is genuinely free, even those that do not require any upfront fees. As the saying goes, "time is money," and you must devote time to monitoring and managing the LMS platform. Not to mention creating and distributing all of your eLearning materials. As a result, your LMS analytics must highlight the expenses incurred in integrating the LMS vs the benefits that it provides to the employees and the organization. The majority of LMS systems lack this measure. However, there is a workaround for computing eLearning ROI. This will truly let you know if the LMS is worth your money or not.
Conclusion-
Effective employee training is essential for the long run of your firm. That is why you must ensure that your LMS is producing the desired results in terms of employee training. Tracking the correct metrics can help you achieve this.