Since ever the launch of Android platform, the mobile app development has gained a rapid pace. A number of companies are coming up with new technology and latest features to make their application enthralling. Clockwise Pro is one of the best smart alarm app that lets you wake up in a customize manner. Read further and get to learn more about Clockwise Pro in this review.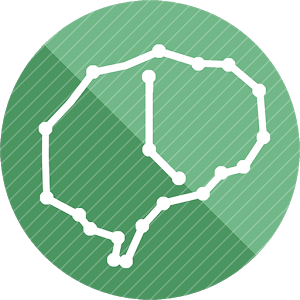 What is Clockwise Pro?
Are you experiencing hard time to wake up? If yes then Clockwise Pro can turn out to be your rescuer. This stunning application wakes you up by narrating the news, weather, Reddit, notifications, and much more making your waking up exciting. You can easily customize the content that you want to hear using it. It makes getting of the bed a lot simple in the morning. The contents of the alarm narrator can be easily customized without much hassle. Apart from this, it works like any other alarm clock application on your smartphone.
Top Features of Clockwise Pro
This application is packed with thunderous range of features that you might have hardly seen in any other alarm clock app of its type. Let us discover some of its stunning features.
• It is the replacement to old-fashioned alarm clocks with smarter interface.
• It contains 11 modules to customize what you will hear when the alarm rings.
• You can easily choose to keep just few modules active from the set of 11 modules.
• The Alarms can be used to set event reminders as well.
• It makes your waking experience pleasant.
The Setup
Epoch Software is the organization behind the development of this stunning application. All you need to do is go to Google PlayStore and install this app on your Android smartphone. Once you have installed it on your device, follow the below guide.
• Click on the Clockwise Pro icon. You will see the following screen.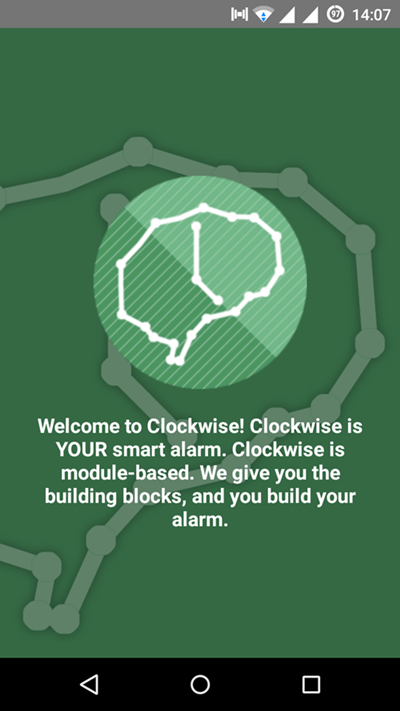 • Tap on the screen to proceed further.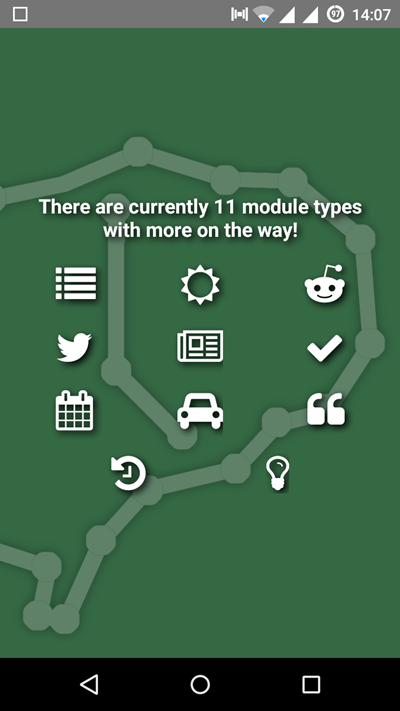 • It has 11 different modules to customize your alarm narration accordingly. Tap on any module.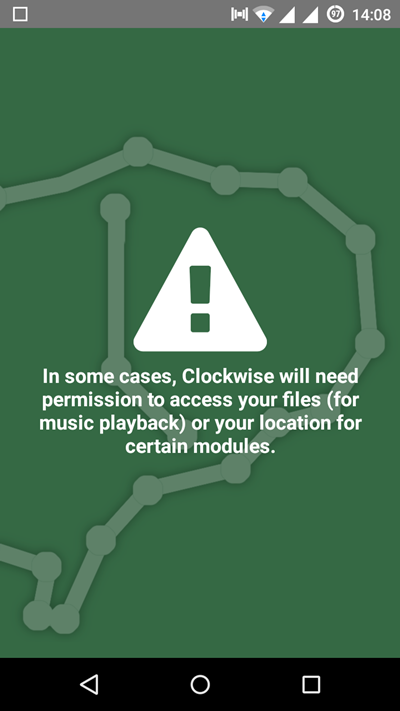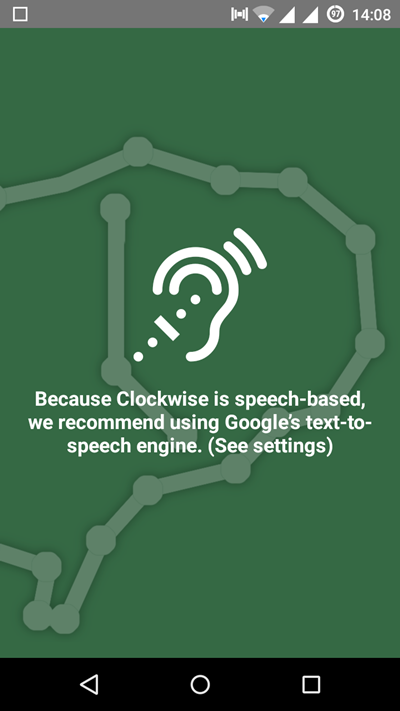 • Proceed further by tapping on the screen.
• Go through the privacy policy once and click on 'Got It' option.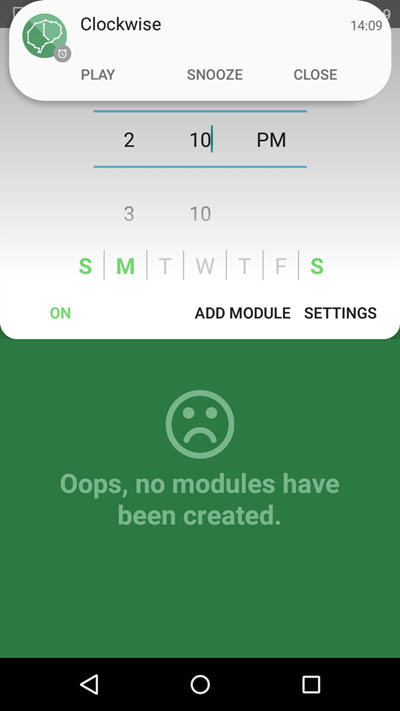 • Now, you have to select the alarm time and alarm day(s). Ensure that you have turned the alarm 'On'. Go to 'Settings' to arrange the order of module, set snooze time, read privacy policy, or set the speech engine settings.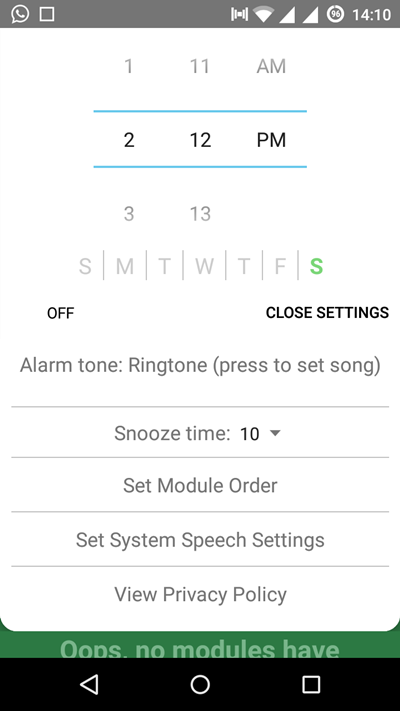 • You can even choose to add module first before setting the alarm. Once you click on 'Add Module' option, different modules will open up. You can choose to add any number of modules with the alarm.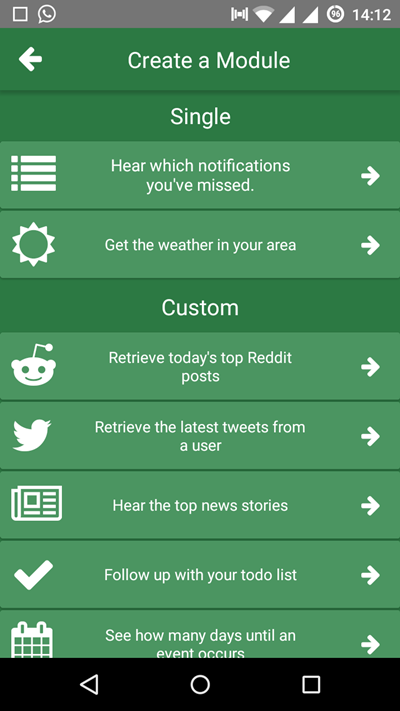 • Select and add the modules according to your choice.
Different Elements in the Modules of Clockwise Pro
• Hear the Notifications that you have missed by clicking on 'Hear which Notifications you've missed'. Select the notifications you want to hear and press 'Save'.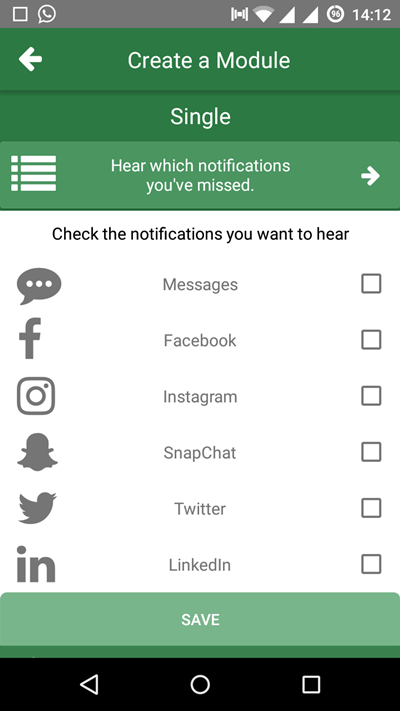 • Get updates about the weather by clicking 'Get the weather in your area'. Select from different options and tap on 'Save'.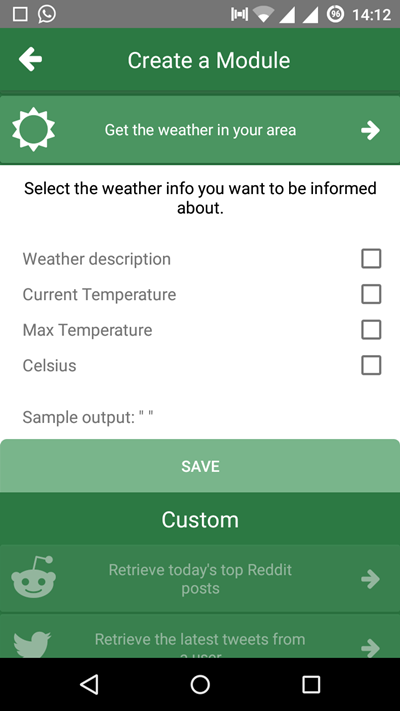 • Get Reddit posts by tapping on 'Retrieve today's top Reddit'. Choose the options and tap on 'Save'.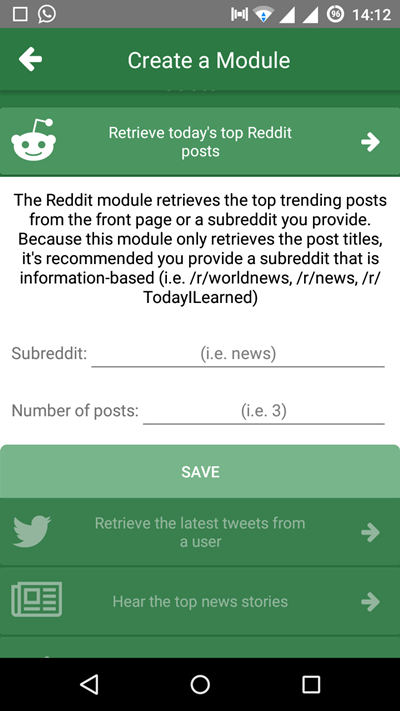 • Listen to the latest Tweets with the alarm by clicking on 'Retrieve the latest tweets from a user'. After changing the options press 'Save'.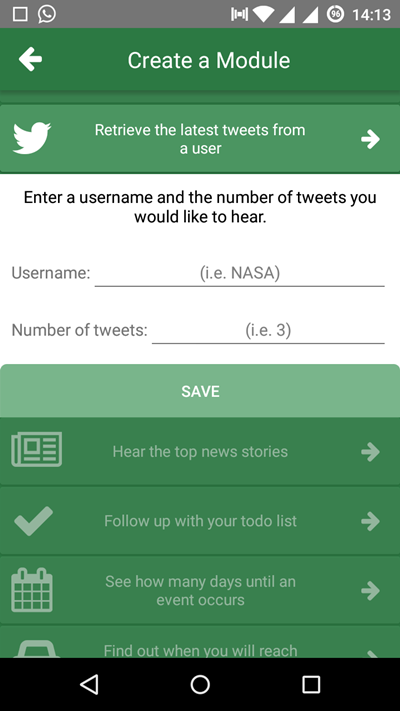 • Hear the news with the alarm by tapping on 'Hear the top news stories'. Select the news category and number of news you want to hear and tap on 'Save'.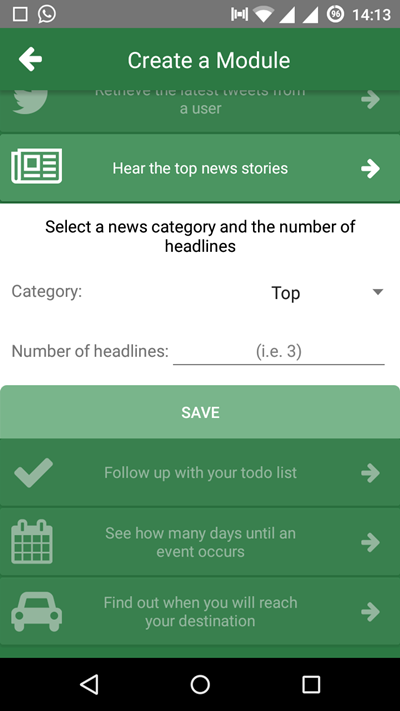 • The other modules you will find in Clockwise Pro are –
– Follow up with todo list
– See how many days until an event occurs
– Hear the quote of the day
– Find out what happened today in history
– Hear a fun fact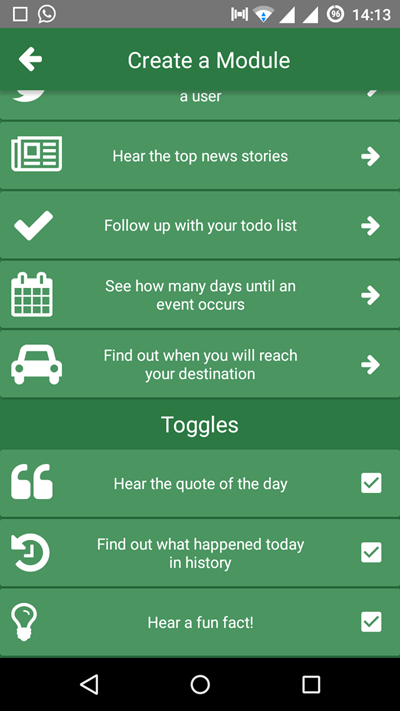 • You can choose the modules you wish to add with the alarm and also select from different options present in the module.
Pricing
One can easily avail this app from the Google PlayStore at just $1. Every one of you who have hard time waking up will definitely need an app like this.
The Pros
•It is a smart app having alarm narrator.
•It is available at affordable price and there is also a free lite version that you can try it before buying the pro version.
• Wake up from sleep pleasantly.
The Last Words
Clockwise Pro is one of the smartest alarm clock applications you will come across. Installing this on your smartphone can turn out to be a good choice and make your waking experience much more pleasing. The module customization options you get with this application are just fantastic. Go for it!