Listening to music is one of the best things on a smartphone, and we love the fact that it has ended the reign of portable music players. Smartphone manufacturers are working on adding premium audio chipsets in the device for an immersive sound experience, and we have cheap earphones to take advantage of it.
The budget-oriented market has increased, which led to manufacturers to bring exciting devices under a price. Many devices don't have music presets to maintain neutral sound output to meet everyone's standards. In such cases, you can use an equalizer to customize the sound output for an immersive experience. Let us look at several best equalizer apps for Android smartphones.
1. LineageOS AudioFX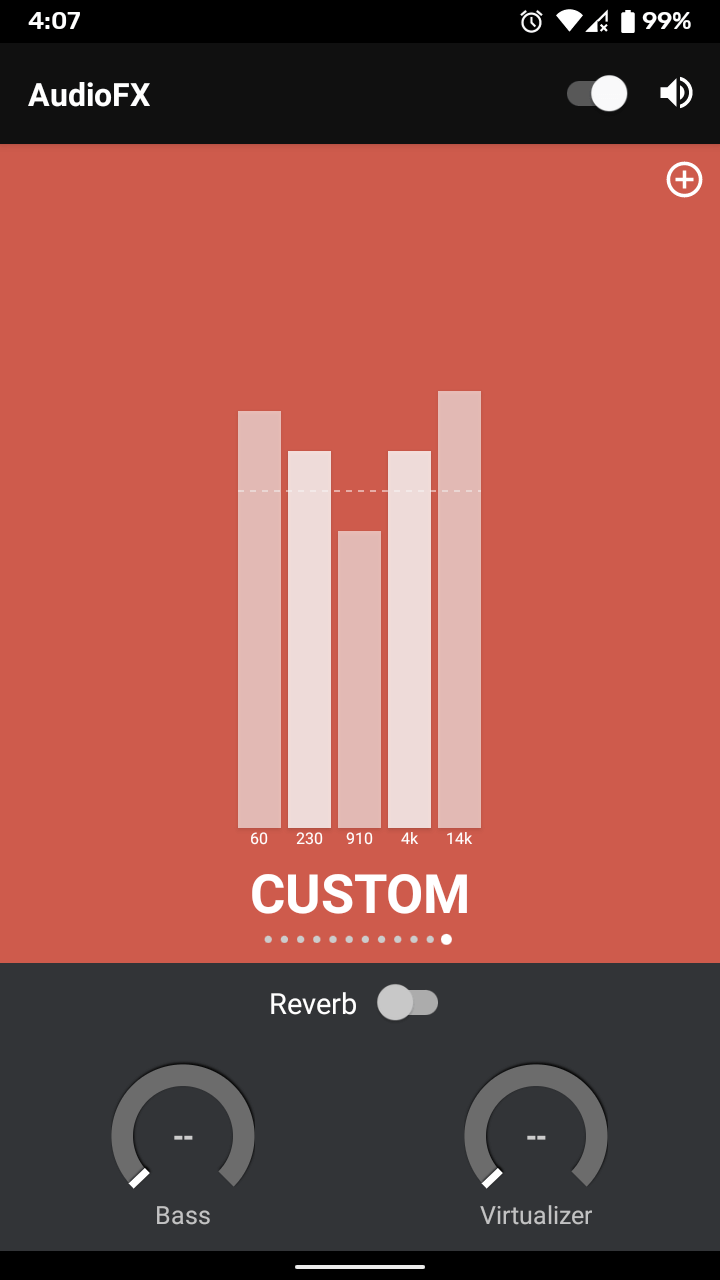 LineageOS is a popular open-source custom ROM for older Android phones, and they added AudioFX equalizer to empower the open-source community. Many believe that open-source apps cannot compete against commercial solutions, but AudioFX beats all of them. We have been using LineageOS on our device for a long time, and AudioFX comes pre-installed. You won't find such a straightforward function that works on YouTube, Music Players, SoundCloud, etc. Music lovers have eleven presets, bass booster, virtualization booster, reverb function, speaker/Bluetooth device switch, and turn on/off button. AudioFX is designed to work on LineageOS, and if you have an older Android device, then you should consider LineageOS.
Download LineageOS AudioFX (FREE)
2. Wavelet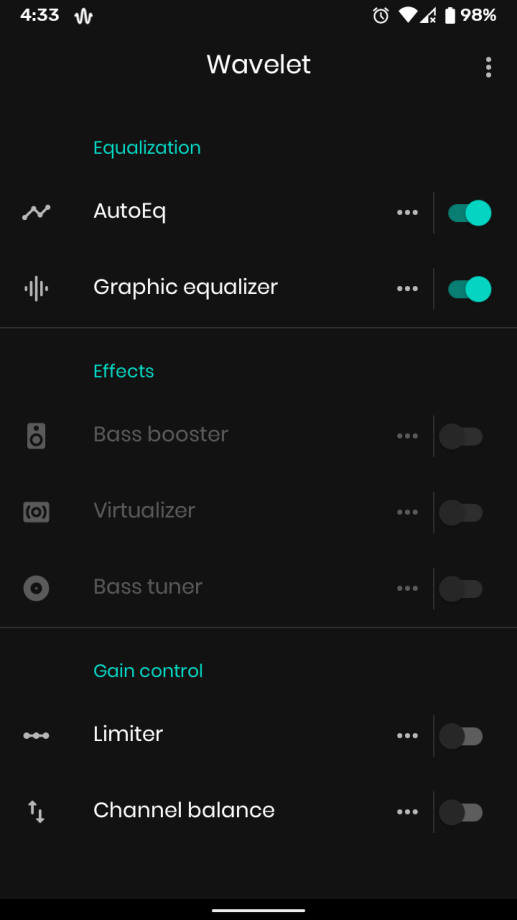 There are thousands of equalizer apps on Play Store, and most of them are paying to get advertised across the platform. Wavelet is a gem that has taken a unique approach to audio production. The advanced equalizer size is less than 3 MB and works flawlessly on different Android versions. Wavelet developers understood that the headphones & earphones have different technology, which helps music lovers to listen to immersive sound. The equalizer has 2700 pre-calculated optimizations for headphone models so you can hear high-quality & customized sound for audio devices. If you don't own an expensive headphone or earphone, and then switch to Legacy Mode from the three-dotted button. Wavelet works across the phone so you can equalize audio on Spotify, Music player, and other apps.
Download Wavelet (FREE)
3. VLC for Android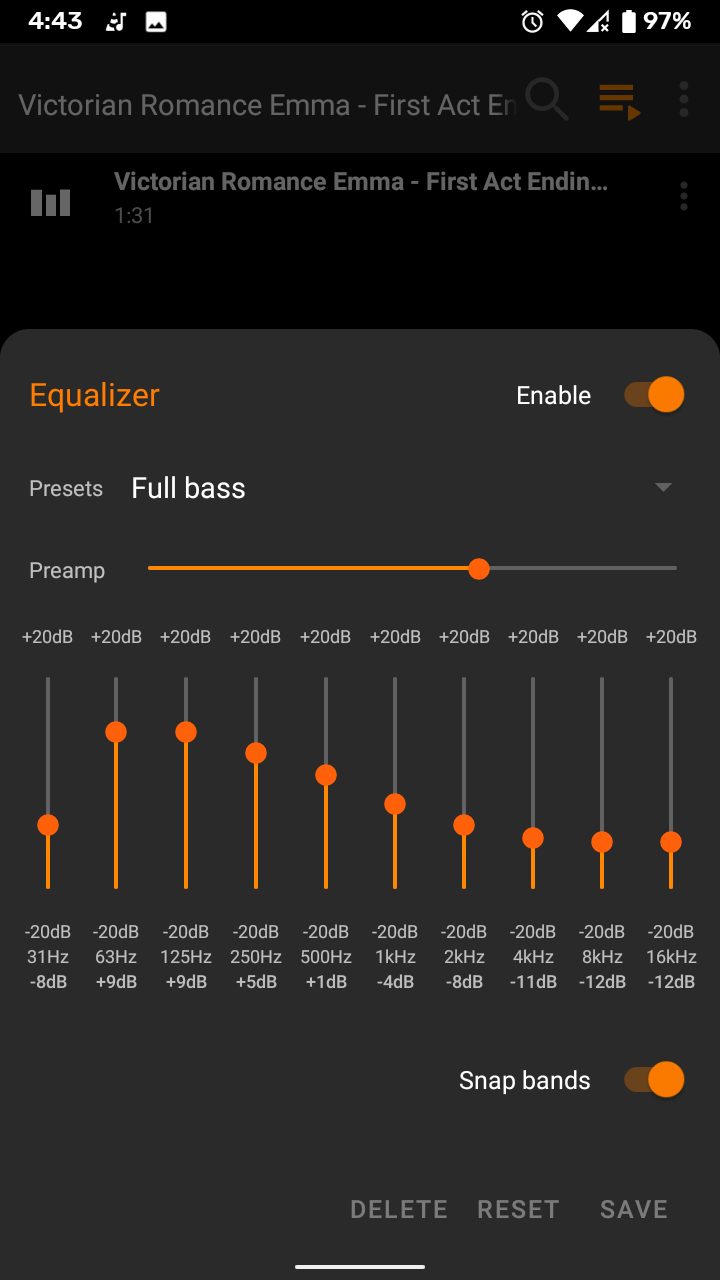 VLC is an open-source community led media player that covers the majority of the market. The free Android music player is touted as the best video & music player of all time. You may not know this, but VLC for Android comes with an advanced equalizer that the desktop version has. We always appreciated the VLC equalizer because it is one of the well-versed function in the device. We did not list it on the top because it works on the VLC app only and does not apply the setting across the device. In short, you cannot use the equalizer on Spotify, SoundCloud, YouTube, and other apps. If you are planning to listen to music & video on VLC, and then it has an equalizer that makes it worth trying.
Download VLC for Android (FREE)
4. Music Volume EQ — Equalizer Bass Booster Amplifier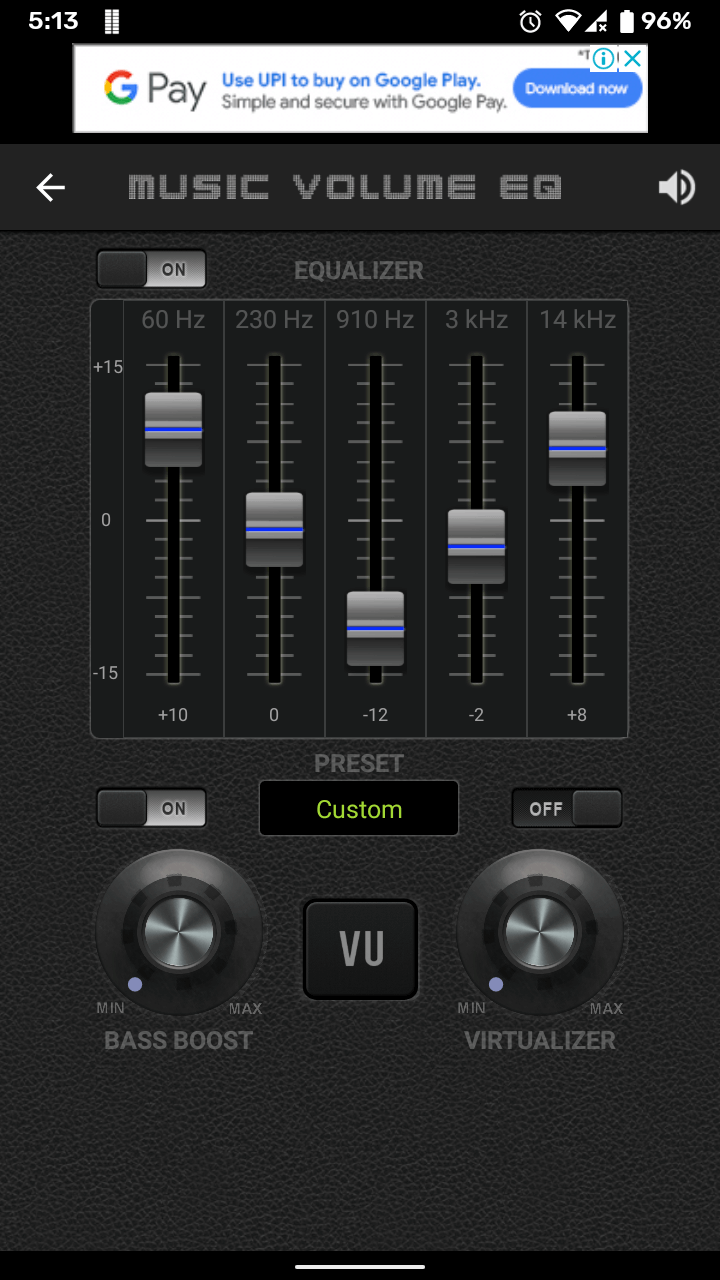 Music Volume EQ is an equalizer app that might become your daily driver. The app has functions that will imply the sound output across the device, and you can listen to audio according to the customizations. The app works flawlessly on older Android devices as well as and wide-range of apps. You can choose from nine sound presets and a custom option. Music Volume EQ is free-to-download, but it will feed display ads, which is not a big deal.
Download Music Volume EQ (Free but Display Ads Served)
5. Flat Equalizer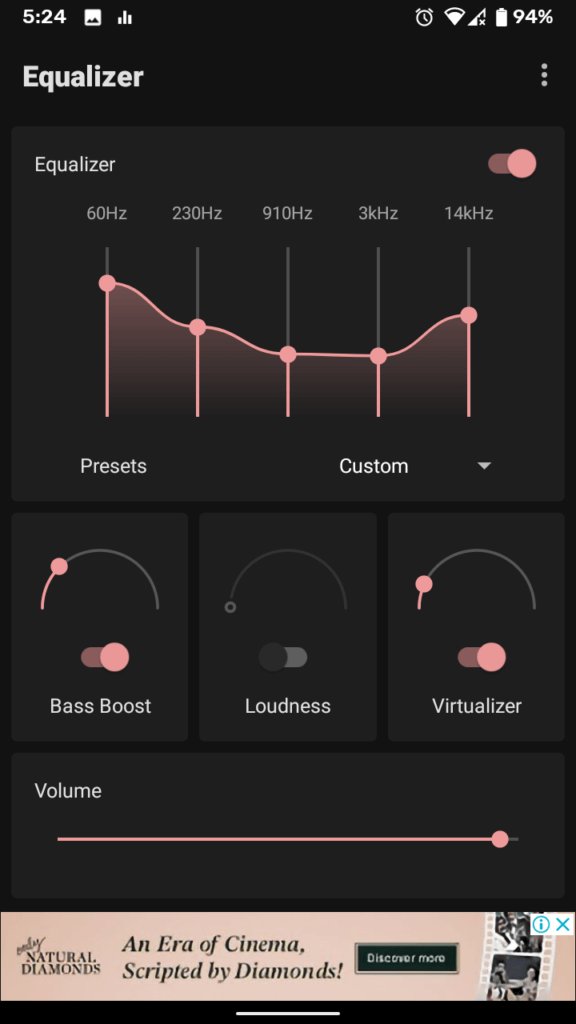 Flat Equalizer is a bass booster and volume booster for Android phones. The free-to-use app comes with a user-friendly interface, which is appreciated as elegant and suitable for modern phones. You have a customizable graphical interface and presets for quick boosting capabilities. Increase loudness, bass, and virtualization instantly. You can control the audio volume using the bar within the app itself, so you don't have to touch the physical volume buttons anymore.
Download Flat Equalizer (Free but Display Ads Served)
Bottom Line
You have the five best equalizers for Android phones that will strengthen the current audio system. You no longer have to purchase expensive headphones and earphones and stick to the budget audio devices. Let us know which equalizer you have picked to listen to music in the comment section below.