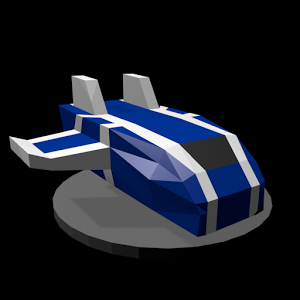 If you are bored with the typical racing game and want more thrill and challenges in your running game, then you have landed on a right place as in this place we are going to discuss about Super Pipe Racer.
Super Pipe Racer is Holdass Production product, and it is a free survival racing in pipe game which gets tougher and more challenging with an increase in each level. It is available for both Android and iOS platform and in this post we will focus on Android version of the Super Pipe Racer game.
Exploring more about Super Pipe Racer
As it is a mentioned in the above part, it is a survival racing game. In which users have to survive from different obstacles, and it gets more challenging with each round. Before exploring its interface let us highlight some of its key features among our readers:
1. It has four rounds.
I. Normal round (Slow and Fast Mode).
II. Strikes Mode: Spiral Mode
III. Slalom Mode
IV. Hyperspeed Mode
2. Users can unlock ten ships.
3. Users can unlock 24 achievements.
4. The online Leader board is also available in the game for top 5 online competitors of the game.
5. It also supports recording of the game. And users can share their game play videos directly on social networking sites like Facebook and Youtube.
6. This one supports many languages and is available in languages like English, Spanish, Portuguese, French, German, Chinese (Simplified), Japanese, Korean, etc.
Now let us explore its interface.
Here are some snaps which we took while playing the game have a look to get more idea about its interface and options available in it.
1. Opening it for the very first time, users will get the following screen.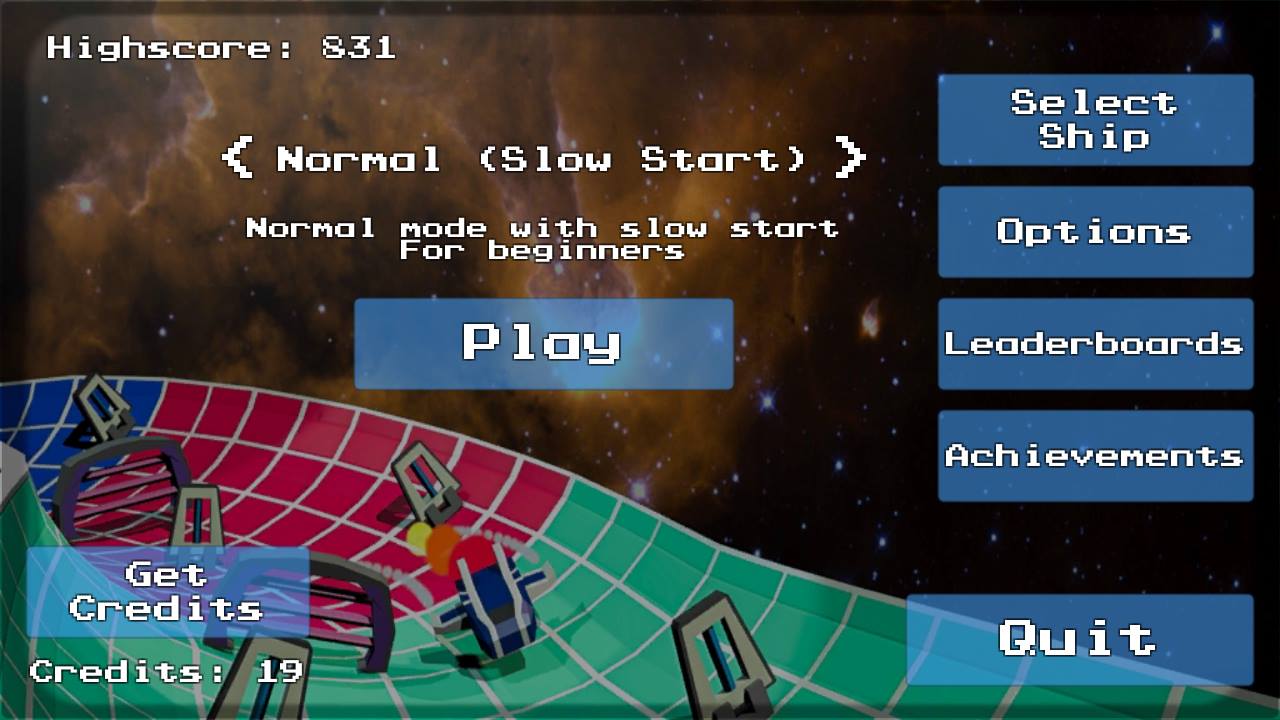 2. As you can see from the above snap initially, users have to start with the Normal round, and after that, users will move to next level after they complete each task.
3. In Options menu users will get following options.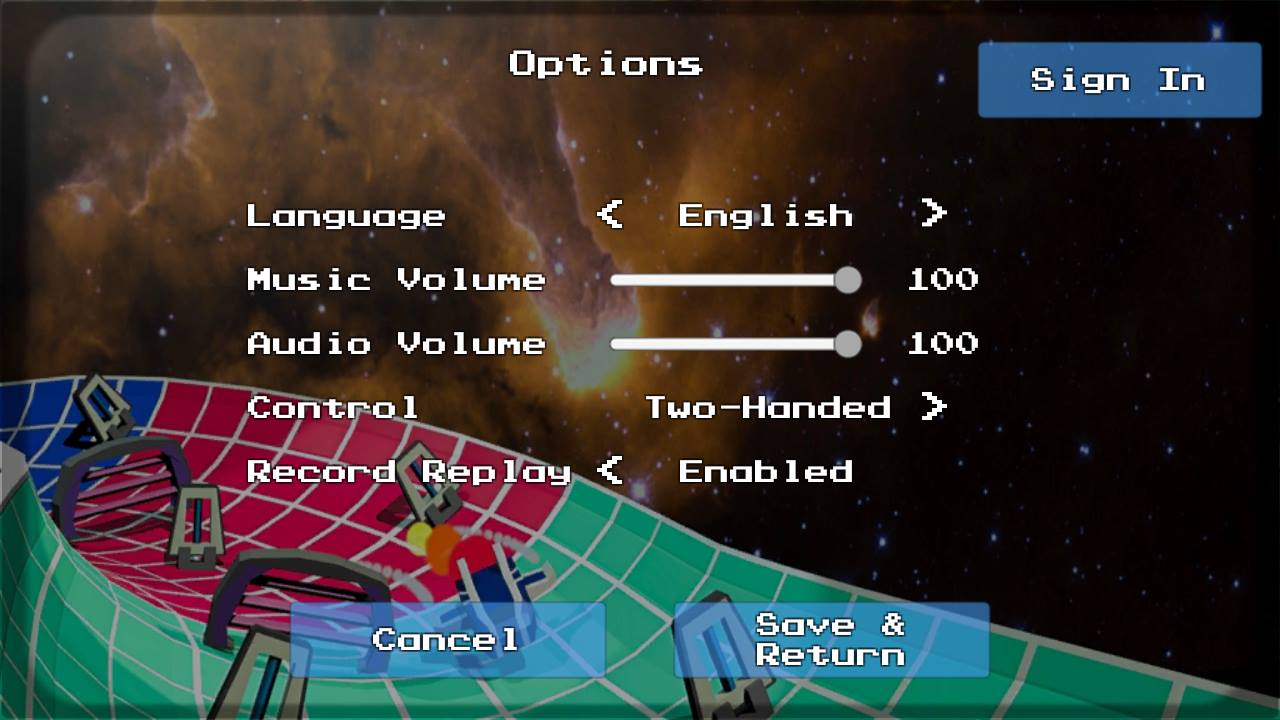 4. Users can change the language, adjust music and audio volume. They can also adjust control setting.
5. In options setting users can also enable and disable video recording option.
6. Users can synchronize the game with Google Play Games so that they can save their progress or we can save their data.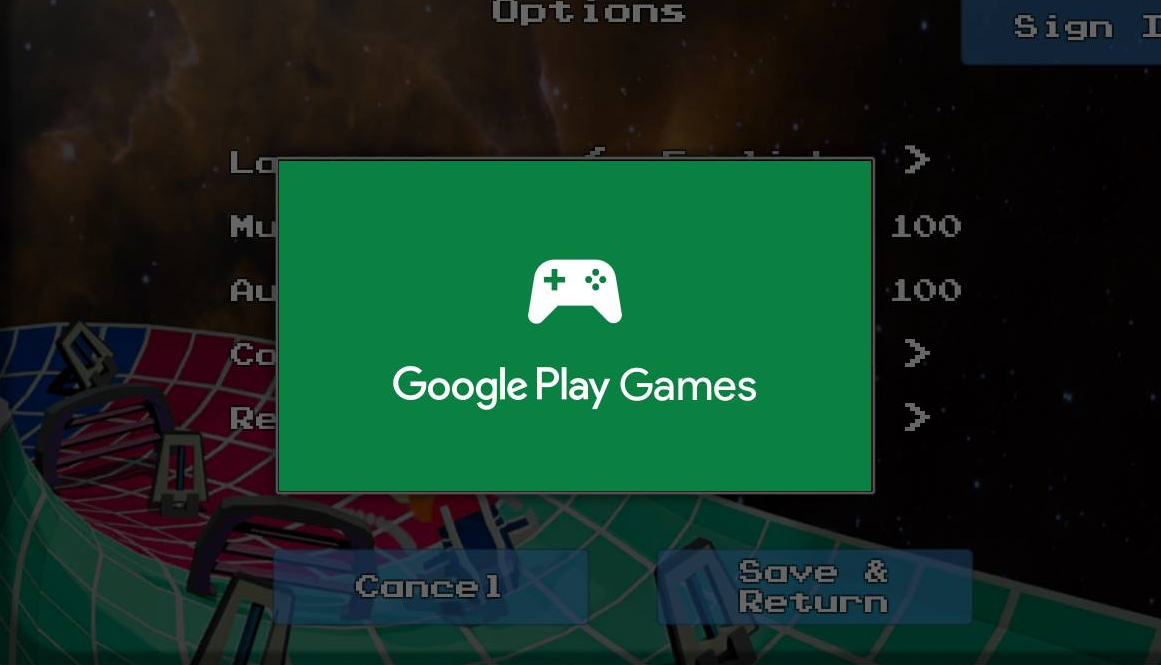 7. In select ship option users can choose ships from various available ships.
8. Users at any time can check their achievements and position in achievements and leadership board respectively.
9. As users have to earn credits to move further in the game. Users can buy credits, or they can watch ads video earn credits. Have a look at below snap for more idea.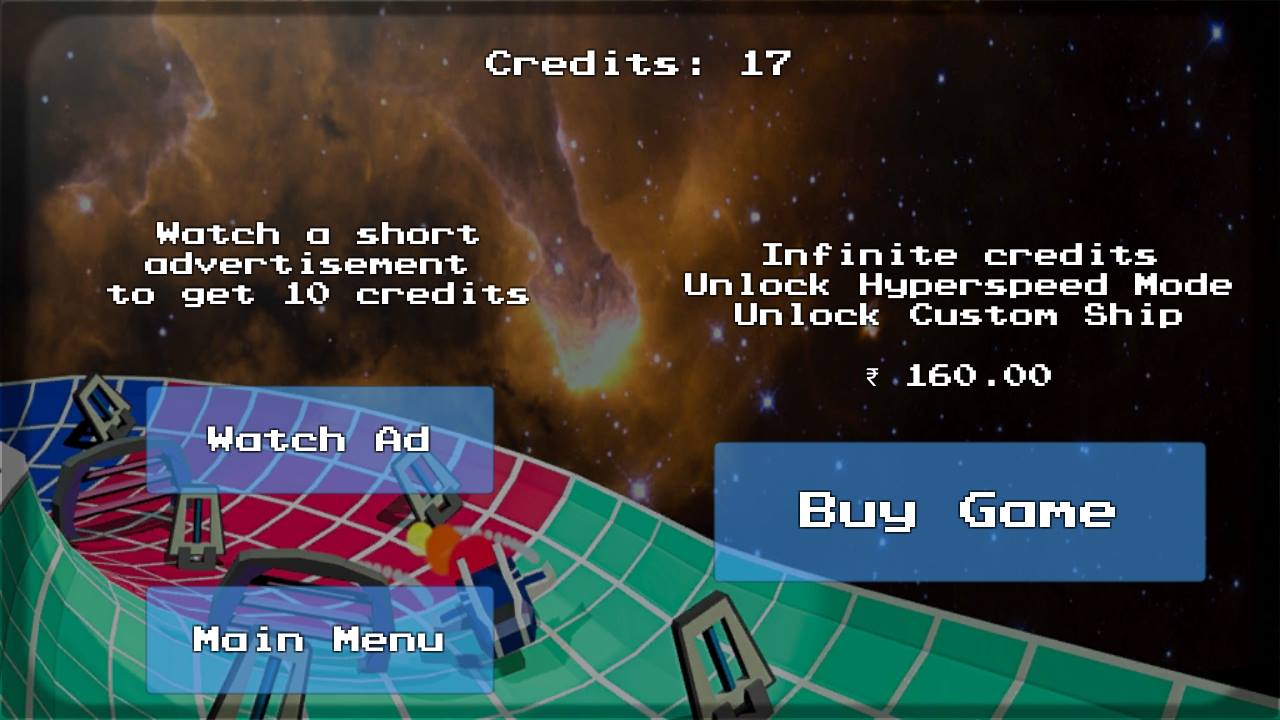 10. Here is a snap which we took while playing the game have a look.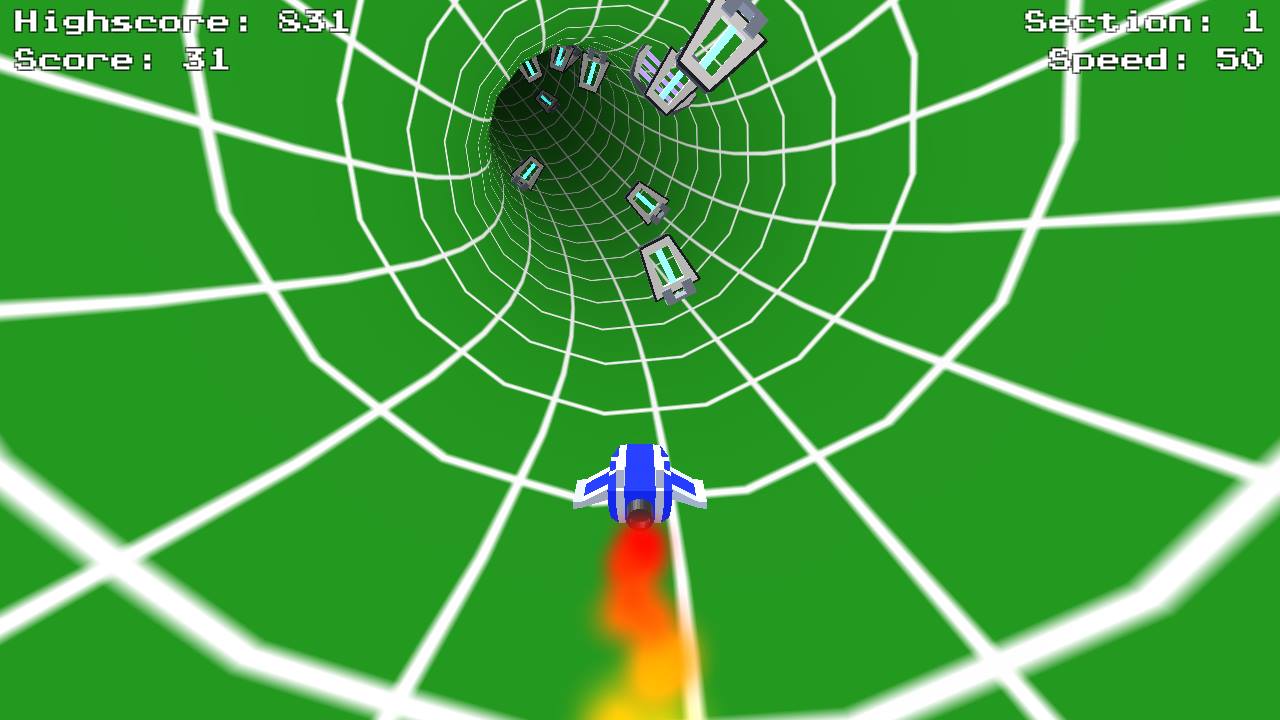 Over to you
We are ending this post here with some pros and cons which we noticed while playing this one in our Moto mobile running Marshmallow version, have a look at these points carefully and take action accordingly.
Pros:
Before discussing cons let us discuss pros first here is a list of pros have a look:
1. It is more addictive and challenging then other normal or we can say traditional survival racing games.
2. The graphics used in this one are good (a 3D like one as you can see in all the above screenshots ) and the background music used is also very good.
3. It supports multiple languages. Users can enjoy the game in their own native languages.
4. It gets synchronize with Game Play Game account so that users never lose their data.
5. This one comes with one normal ( slow and fast) and three strikes modes which are making the game more challenging.
6. The feature like the game recording is new and is quite exciting.
Cons:
The only con which we noticed is that its responsiveness is not okay. Sometimes its lags (a bit on older devices) and developers should do something with this bug.
At last, we hope you have read all of the above pros and cons carefully and will take steps accordingly. As Super Pipe Racer is a free game with an addictive and challenging concept you can try it once and share your experience through like, comments and share or you can directly contact us via our contact section.