In this era of smartphones, everyone loves listening to their favorite music on their phones. Also, there are many online music-streaming apps available with a set of advanced music streaming features. You can simply search and play your favorite tunes from these apps. However, there are only a few equalizer apps available to setup your music output from a smartphone. If you use an iPhone, then Boom Music Player and Equalizer is one of the most trusted music apps available for you.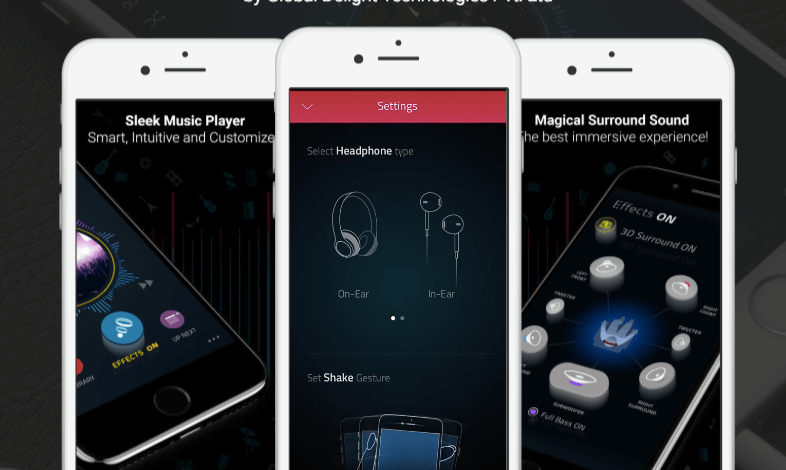 To deliver the best possible listening experience on your iPhone, Boom Music Player and Equalizer lets you easily customize your music using its advanced Equalizer Presets. This music player houses the most decent user interface, which lets the iOS users customize their music as per their preference.
With this app, you can feel magical surround sound from your iOS device. The app also lets you choose your headphone type to deliver the best experience. Once you select the type of your headphone, you can start customizing the audio output from the same app. Besides, you can also adjust other settings like customizing the 3D speaker sources, adjusting Bass, and much more, which are essential for sharp music output.
Moreover, you can turn on the Boom effects with just a single click and transform the normal songs to sound awesome with the incredible 3D Surround Sound. The customizable Equalizer serves the best of interface which lets you change the tunes and customize the settings in real-time. You can change the modes and output while listening to music within this app.
Explore the Settings Menu
To customize the music as per your requirements, you need to go to the Settings option. You need to first choose the headphone type. Afterwards, you can choose the Shake Gesture to Play and Pause the current song or change the song to next song just by shaking up your smartphone.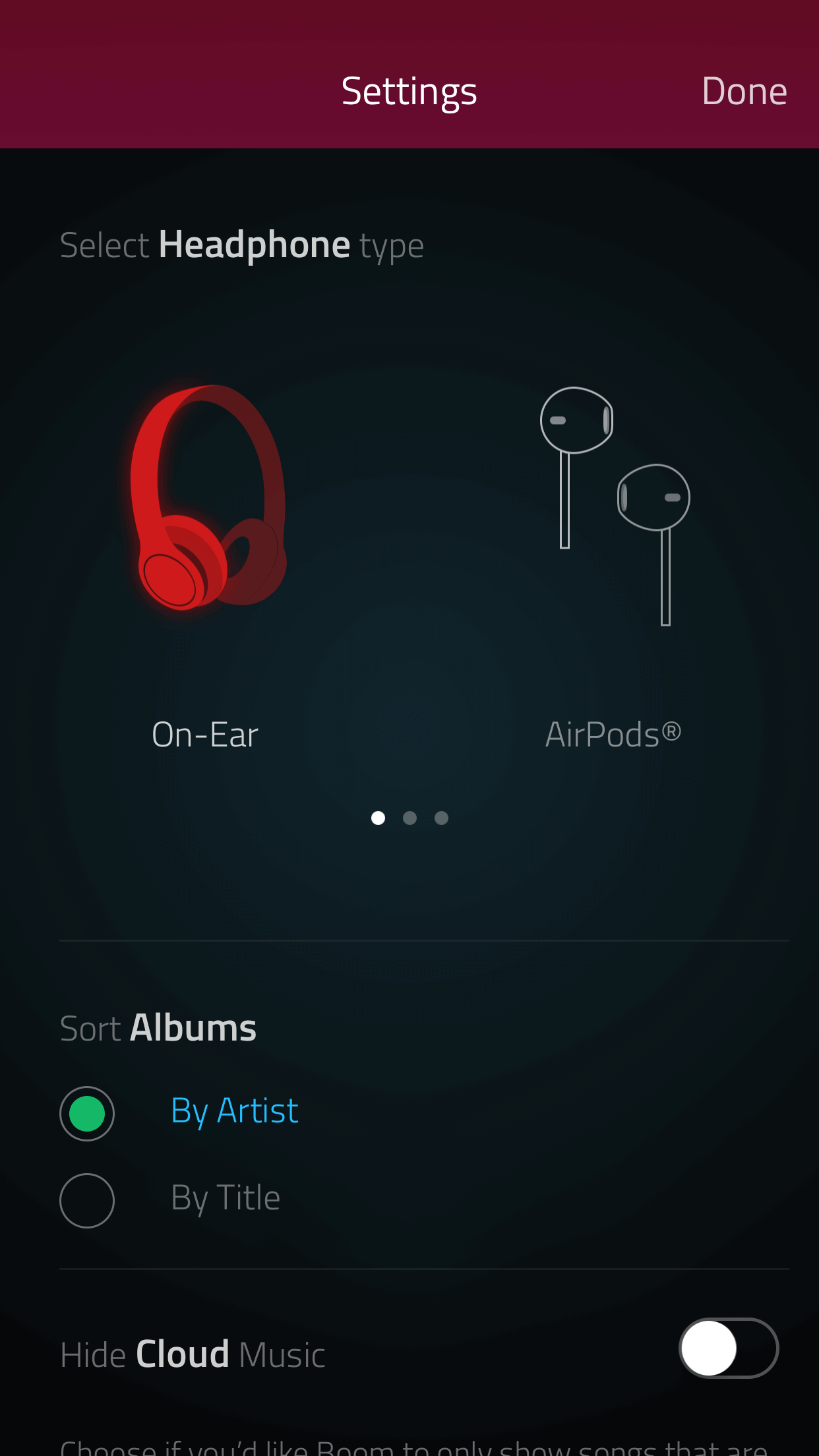 Besides this, the app has beautiful built-in equalizer visuals that you can enable or disable from the Settings option. You can also set the sleep timer for listening to music in bed. The music will automatically turn off at the time that you have set in the app.
Sound Effects
You can also turn on the sound effects and get the desired output from the phone. From this section, you can also activate and deactivate the 3D Surround Sound effects. If you want to have a theatre like experience through your headphones, simply turn the 3D Surround Sound option.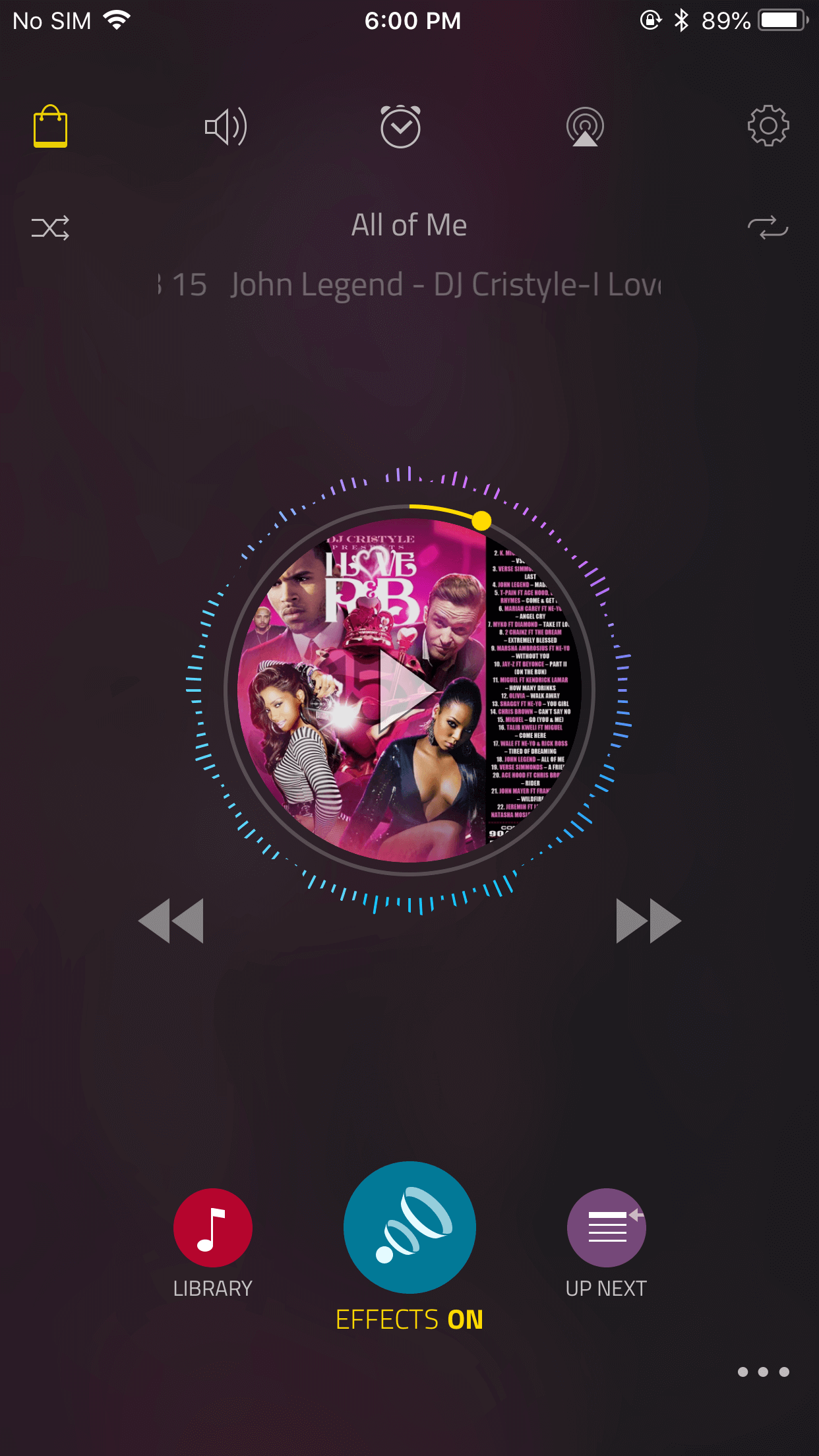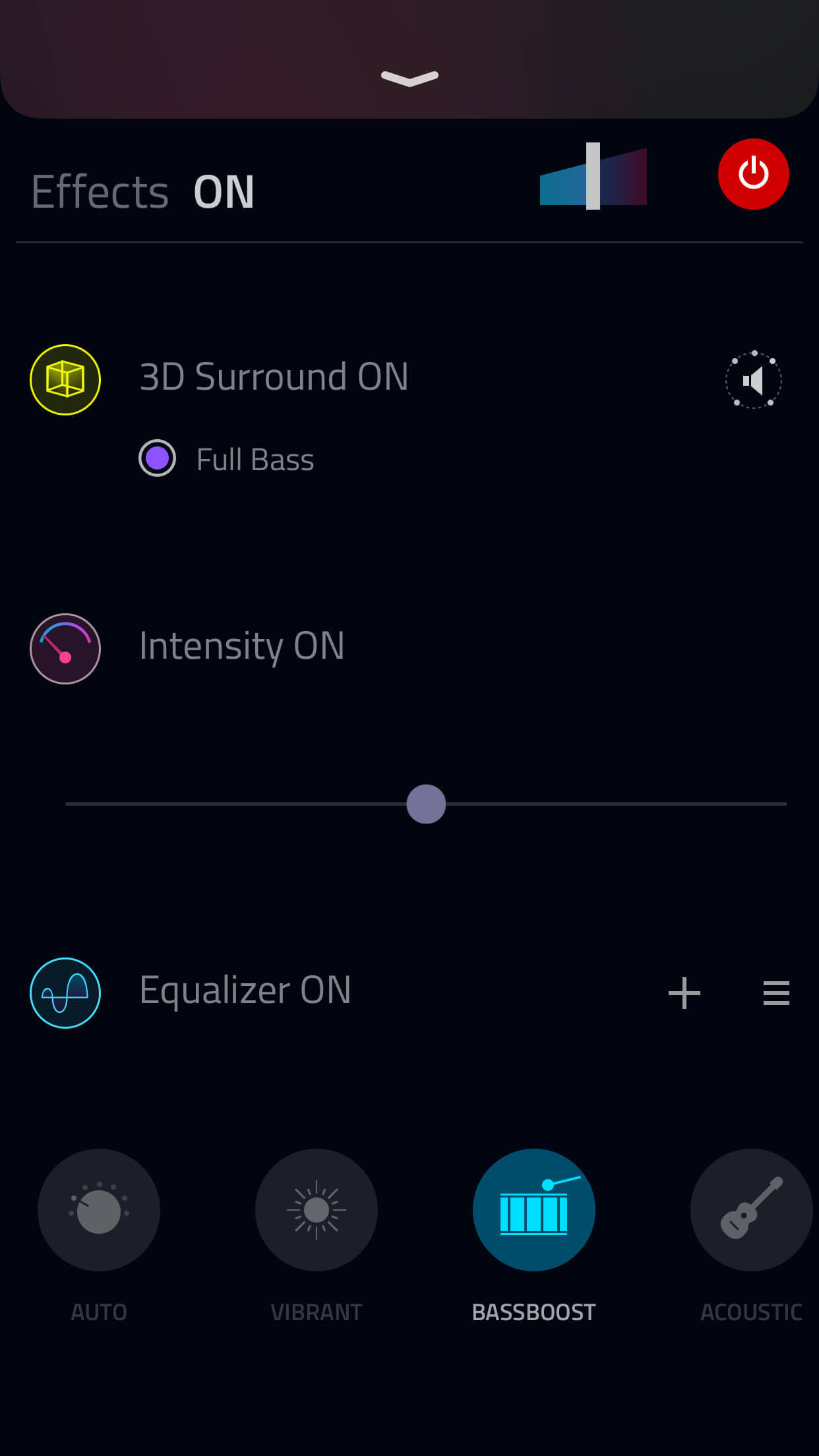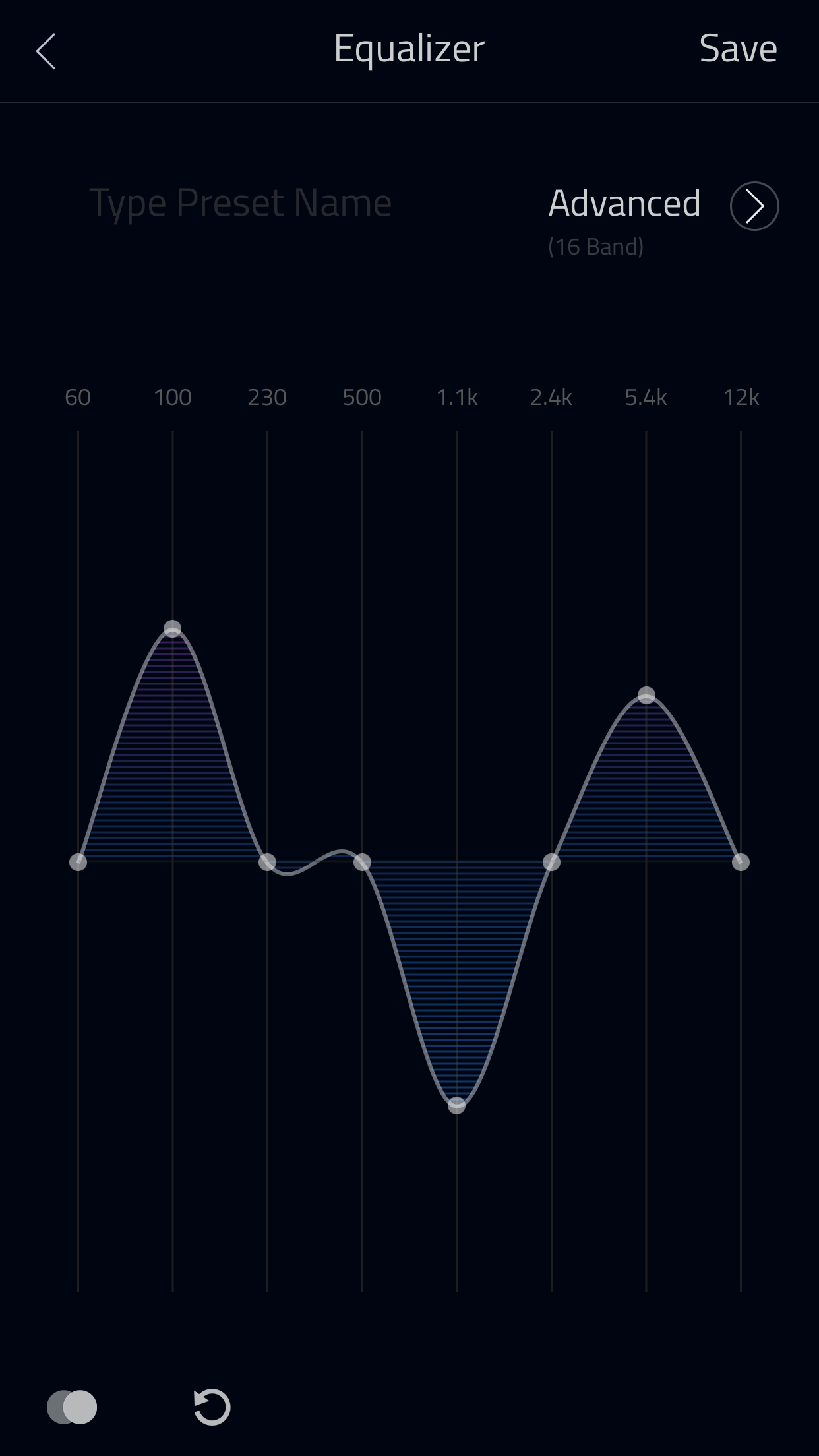 More Settings with Presets
There are many other settings available such as Bass boost and Intensity that you can adjust by just sliding your finger on the built-in sliders. You can also select any Preset from the vast array to suit your taste of listening.
Built-in Music Player
The app is not just an equalizer, it's a whole new music player app for your iOS device. You don't need to use any other music player once you get this app for your iOS device. With the built-in Music Player app, you can explore the music library with all the songs which are available on your device.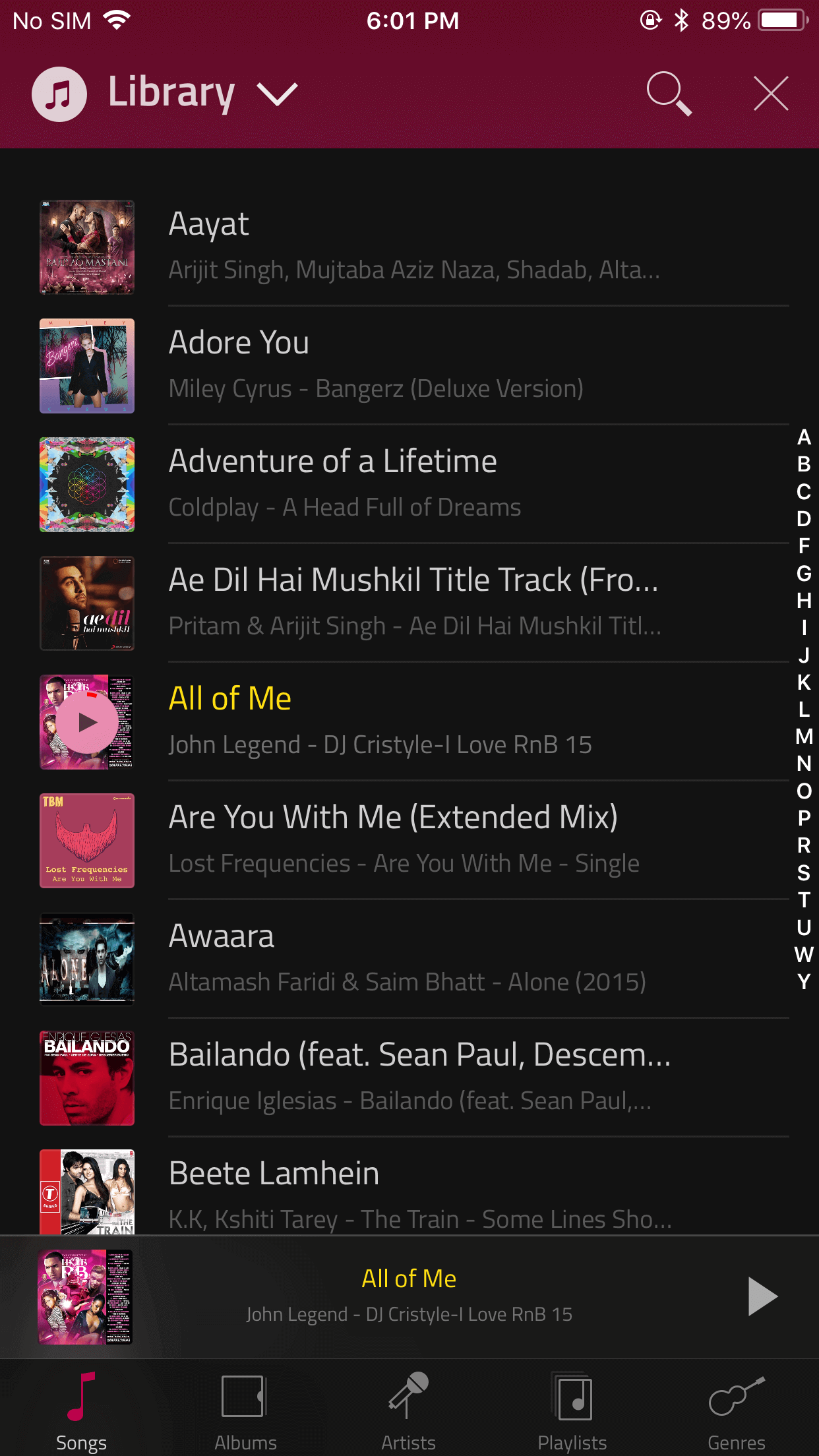 Just explore the Music Library and select your favorite song to play on the music player. Interestingly, you can change the output of the audio in real time using this app. Just select the Equalizer option and you will be able to change the output of the Music and the song which you have selected from the library.
Browse through your music library by song, album, artist, genre etc. You can even search for the desired song by typing its name in the app.
Other notable features
If you are pro subscriber of Spotify and Tidal, then you can easily stream your favorite tracks with boom effects.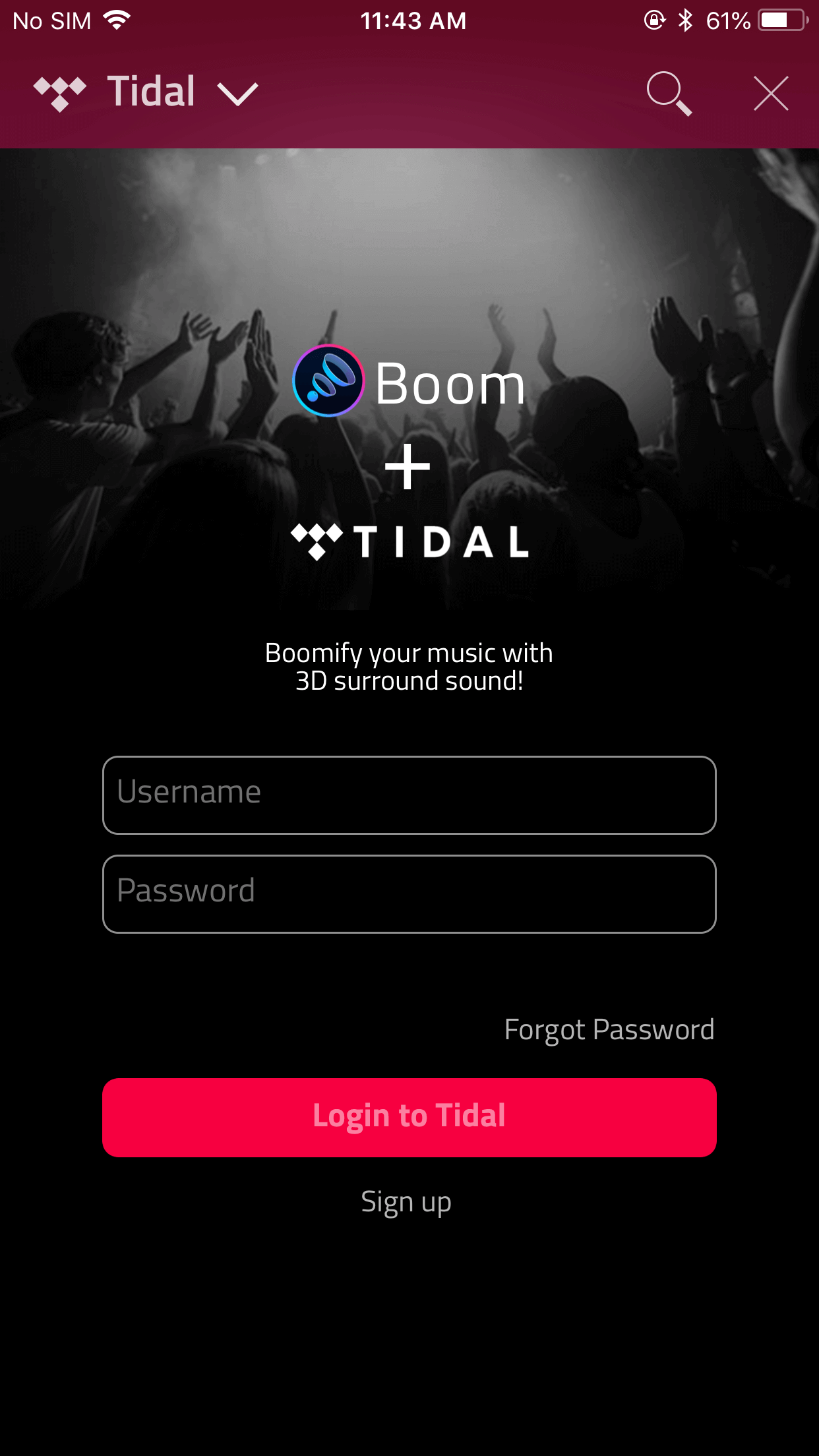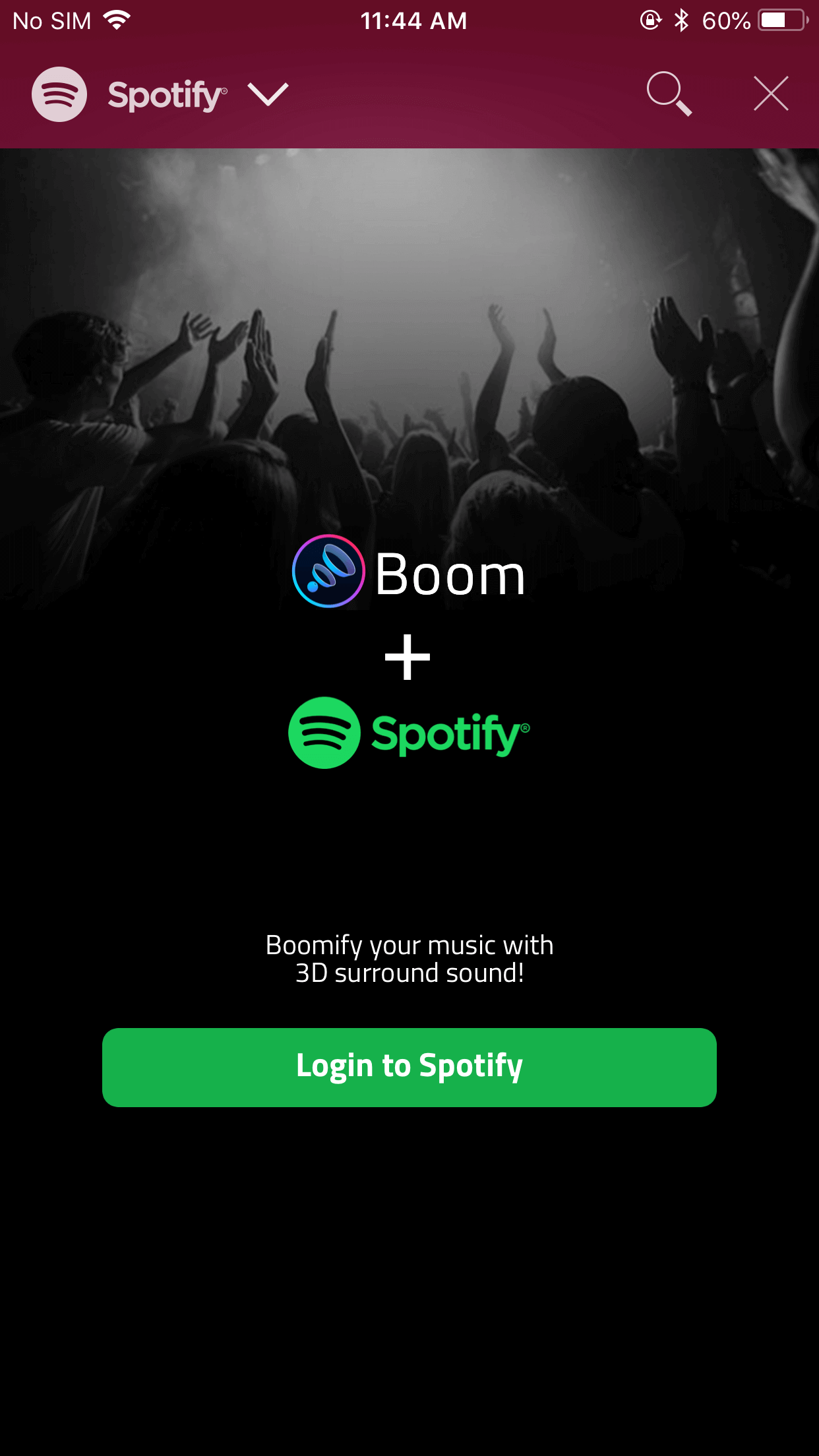 Moreover, you can stream 40,000+ local and international Radio and Podcast stations across 120 countries.
Users can now Join Boom using either Email, Facebook or Google account to enjoy a free trial period of 7 days.
Boom comes with a subscription based model with 6 months and 1 year packs.
$6.99  for 6 Months
$11.99  for 12 Months
Availability of Boom Music Player and Equalizer App
Boom Music Player and Equalizer app is available on the iTunes Store and is free to download. Once you install the app, you just need to go to the Apps menu and select its icon to launch it on a respective device.