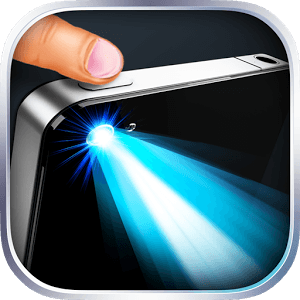 Camera flash that comes in many mobiles are used by us as a flash light or torch in many situations. Some situations like no light in room requires you to quickly turn on the light but sadly you have to first unlock the device to turn on the light to use it as a torch. This is where a new app called Power Button Flashlight / Torch will help you. Find out how's it better than others.
Power Flashlight/ Torch review
After installing the application you can quickly turn on the LED light by tapping on the power button 3 times if phone is locked and 4 times if phone screen is on
Do note that if your phone is slow you might find a lag in switching LED
Need to browse internet like you do in desktop then read our Firefox Android thread.
So do you think it need root access for all the features to work ? We say no
The interface like others in this category, have big bulb in the centre and with settings, rating on the top as shown below
You can also set the delay time between two consecutive presses from settings
Set auto shutdown of LED from 1 minute to 20 minutes in case if you forget to turn off
The resource consumption like RAM usage was low during our test
It shows you full banner while we press the back button, pretty annoying. We think the developer to stick with footer ads in the future releases.
Premium version is required to unlock some features of this application.
APK Version : 2.3.5
Apk

 

size : 3.1MB
Requires : 2.3 and above
Final Thought
Torch app seems to be a good one to try if you are not concerned about that full screen banner ad as we said earlier.
Click here to download from Google play store.