EaseUS is a popular software company that helps Windows and macOSX computer operating system users to recover any form of lost data from their computer. EaseUS offers free and paid tools to the computer users, and if you are an individual, then you can try the free version because it will help you recover a lot of files. If you are planning to use it multiple times, then you should opt for the paid version.
EaseUS offers data recovery wizard and recovers deleted files. We are going to review both tools, so you can find out whether it can help your situation or not.
EaseUS Data Recovery Wizard
EaseUS, data recovery wizard, designed to assist the Windows and macOSX users in recovering data from the partitions or the entire drive. We have situations where we shut down our PC, then when we power up, and we have an error. It is one of the common issues in Windows PC's, and we have no other choice but to reset the PC or reinstall the operating system. In such cases, we need recovery software to recover the important files.
How to use it?
Step 1: Launch the EaseUS Data Recovery Wizard Free from the start menu. Now, you have to select by clicking on it to recover files and click on scan.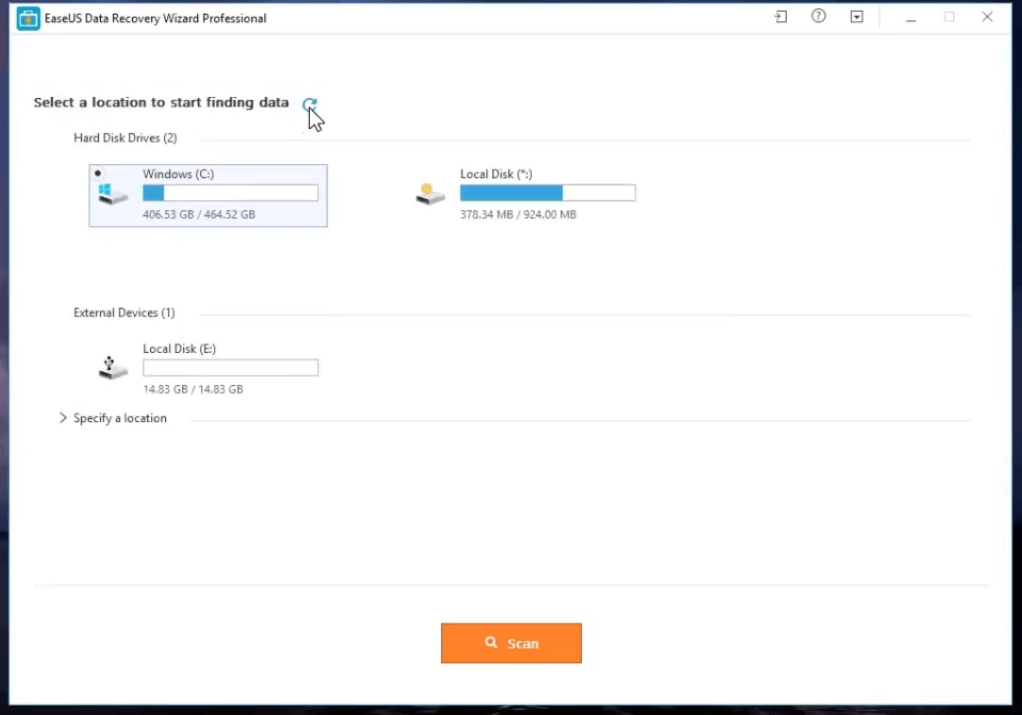 Step 2: It takes one minute to several minutes to complete the deep scan because the number of there are you can recover, the number of minutes it's going to add in the clock.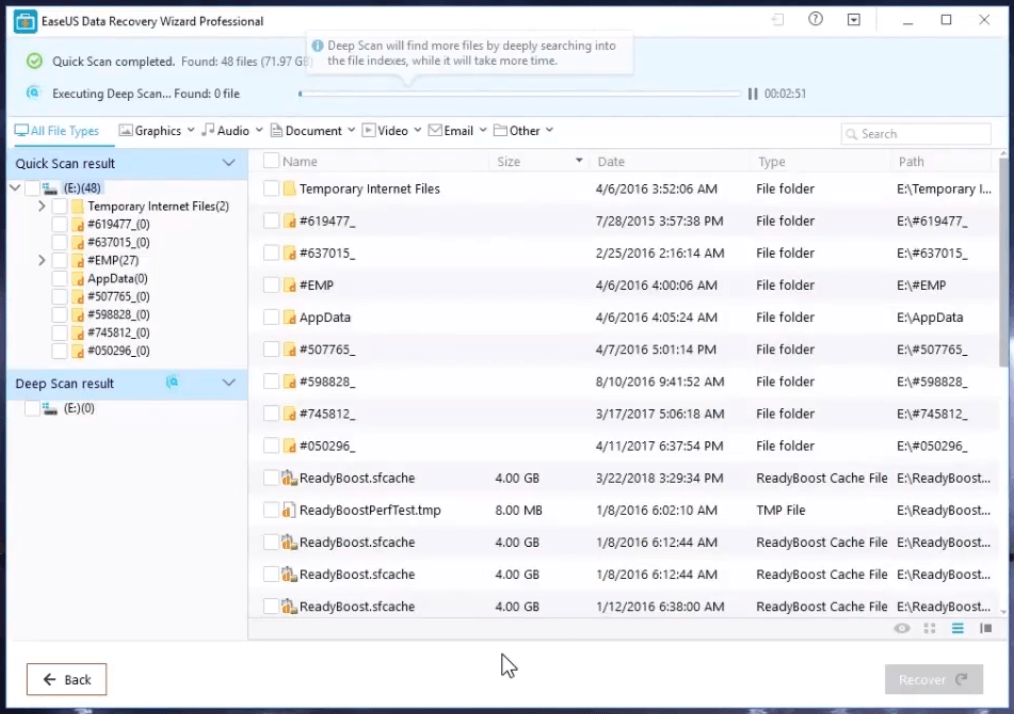 Step 3: Once the timer ends, then you have a huge list of files that you can recover to your computer. The interesting part is that by ring-mouse click, you can preview the files.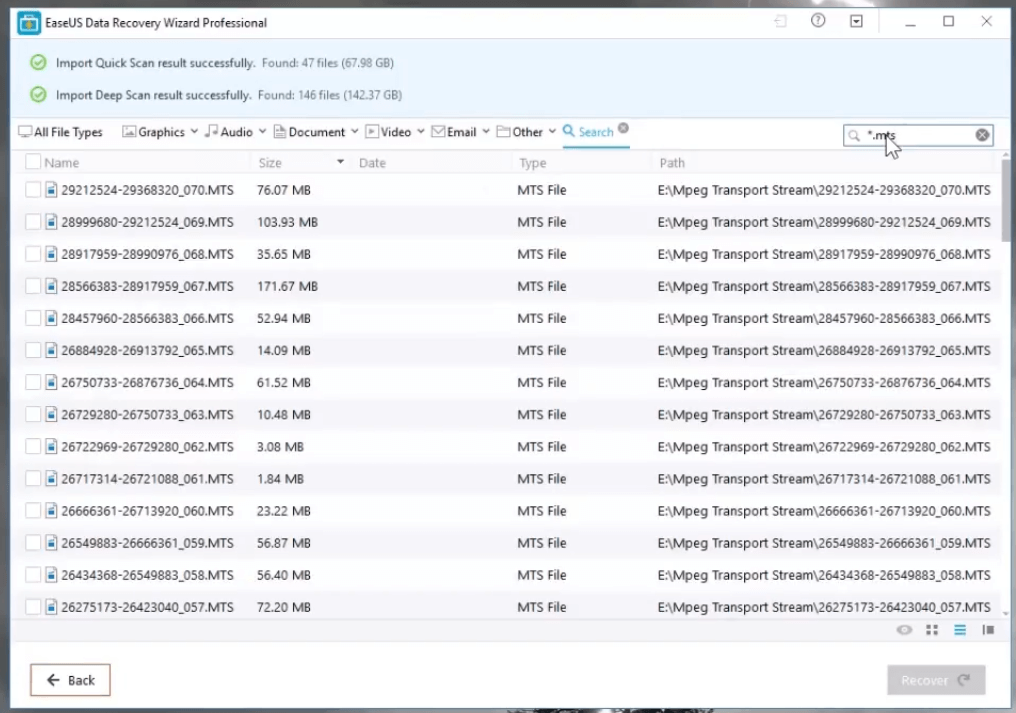 Step 4: You have to select the files that you want to recover and then click right-mouse to recover the files to your computer successfully.
Isn't that easy?
All you need is patience and you are good to go.
CON: The free version comes with a data limit, yes, you can only recover 500MB of files using EaseUS data recovery wizard free.
Download : Data Recovery Software
EaseUS Recover Deleted Files
EaseUS offers recover deleted files software that allows you to recover any form of data that has not been permanently deleted by the Windows or macOS. Yes, you can recover deleted data from your computer without any issues.
What deleted files EaseUS can recover?
It can recover deleted files or lost files from recycle bin, deep scan recover many files of different formats, media, documents, pictures, and more.
How to use EaseUS recover deleted files software?
Step 1: Launch the program, and you have to select the file formats to recover from your computer. It is an amazing feature that allows you to recover formats of your choice.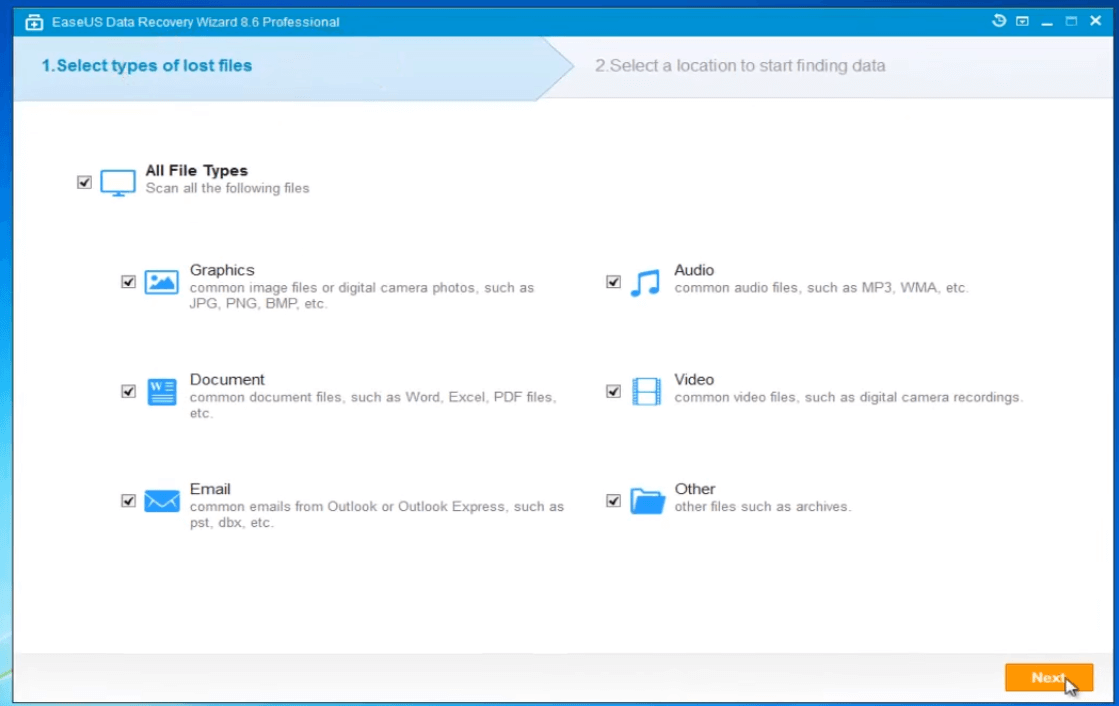 Step 2: Now, select the drives from the computer, and then click on "scan" to begin the deep scan. You can add drives your computer like USB device, External hard drive, Hard drive, and many other storage devices.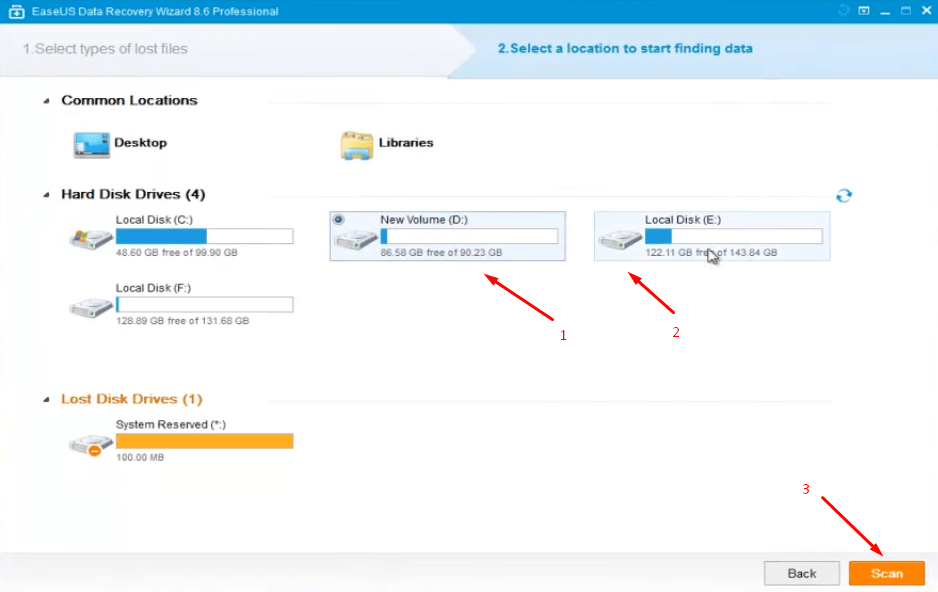 Step 3: The EaseUS will begin looking for the files that you have selected earlier. It will take one minute to several minutes to complete the process, and you can monitor the status from the top, and it will also show you remaining on the clock.

Step 4: The EaseUS will begin showing you the number of recoverable files it has scanned so far in the list. But, I recommend you to wait until the deep scan finished because EaseUS also recovers fragments, and you might miss the original high-quality file. Kindly wait till the deep scan finished!

Step 5: You can open the folders and view the files and also previews files. But, you cannot preview the files that are not compatible with word documents.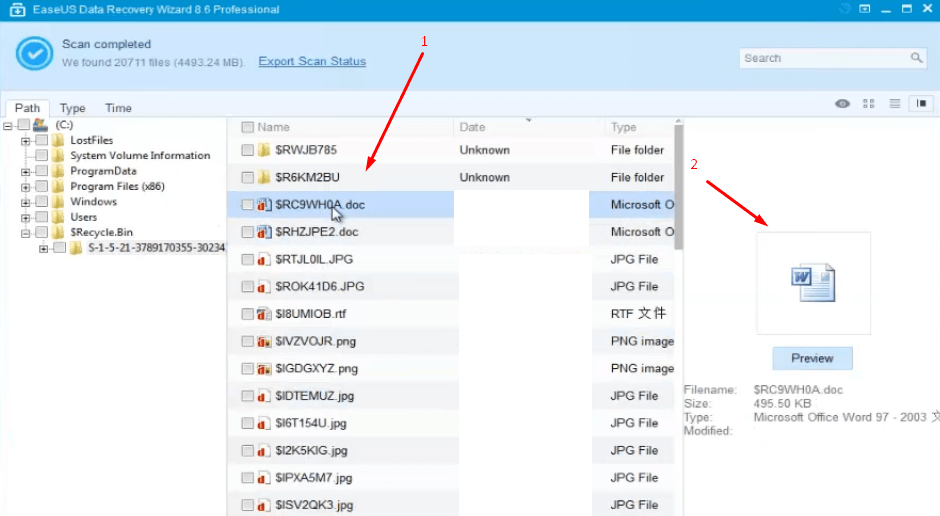 Step 6: Select the files from the EaseUS, then click on "recover" to begin the recovering the files.

Step 7: The window pops-up on your screen and you can select the drive > partition > folder to save the recovered files, then click on "save."
CON: Again, it has a limitation, so you cannot recover a file above 500MB at a time.
Download software : Recover Deleted Files
How to beat the 500MB limit?
First: You can end the program once the limit is reached, then you can re-launch and scan for the files. You can again recover 500MB worth files, and you can keep repeating the process.
Second: In case, if you can afford the premium version, then you can pay a few bucks to unlock all limits.
Conclusion
I have used EaseUS tools in the past, and I can tell you it will work smoothly on working drives that do not have any faults. However, EaseUS is a software-based tool that may have issues recovering data from faulty drives. Let us know what do you think about data recovery software and recover deleted files tools in the comment section.