Web hosting the name that haunts many bloggers and website owners.Whether you are newbie or not, choosing a reliable host at an affordable price is pretty difficult when you start digging into them.
Many offers very cheap service offers which gives unlimited space and unlimited bandwidth with a free .com option.Think twice before choosing those providers do you really need that.Unlimited disk space and bandwidth is only required when you have a video blog,photo blog,file sharing site or a site like Google,Yahoo like that.There are also times with these providers,when due to high CPU and RAM usage you face suspension of your blog or website.Unlimited sometimes only applied to disk space and bandwidth,then what about number of currently online visitors and number of unique visitors per day?Some shared providers have restrictions on this,then whats the point in choosing unlimited plan?We doesn't mean that all unlimited guys out thers are bad,there are some good providers but what matter is that their high pricing!
Since most of them are using Apache you will face some hiccups with loading speed of your blog. Whats more,if you have chosen free domain name that comes with any of those plan, the chances that you get your money back is less when you are not satisfied with that host ,so always register your domain with a domain registrar like godaddy, crazy domains etc.
So are there any hosting provider which doesn't put any restrictions on the problem that we have told you and gives value for the money that we are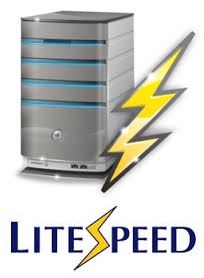 paying ? We just keep on searching and searching,finally we got the answer its VEEBLE LiteSpeed Plan.
Before reviewing veeble,we will give a quick glimpse about what is lite speed that many hasnt heard of and what it can do to your site.
LiteSpeed – LiteSpeed is an up and coming star in this industry offering a significant increase in performance and speed . Up to 9 times faster than standard apache type.
So why we choose Veeble from the heap of hosting providers?
Like everyone we looked at the pricing,as this is the section which drives many of us to that particular one.The pricing of Veeble is only 1.36$ per month for budget LiteSpeed plan which offered 250GB bandwidth and 5GB disk space,you are also permitted to add 2 more domains under this plan.There is also personal plan which offers 1GB disk space with 10GB bandwidth for a single domain at $0.95 per month.For various other providers LiteSpeed type configuration just start at 2$ per month!
Don't believe the pricing of LiteSpeed hosting from Veeble ? – try searching the prices and related services to other hosts and compare the price difference with Veeble's one.
Cheap doesn't mean that they are using old or outdated technology at the backend.All their servers are pre-hardened and optimized for performance.
Now talking about SUPPORT
No matter whether its day or night in your region,shoot your quires to the support team they will have the answer for you in a matter of minutes.What makes the support better is the technical support, its given from engineer's who created veeble.
14 Day un-conditional money back guarantee
Don't worry if you are unsatisfied with their service since they offer a full refund within 14 days of activation of your service.
Are there any limits on LiteSpeed plan?
The only thing that they put a cap is your bandwidth,it depends on which plan you choose,like budget plan have bandwidth limit of 250GB.No limits on number of unique visitors per day, you can enjoy without these restrictions.
Do they provide free migration ?
Many bloggers and website owners are expertise in their niche,but when it comes to moving your WordPress blog to another host every one just stays back.Dont worry if this is the reason,Veeble will transfer your blog or website to their servers at no cost at all.
Are there any Setup Fees or Hidden costs?
Yes if you are from India you will have to pay service tax and they show this during the check out page, if you are from other country you can share your experience in the comment with us so it could help others also.
Here is our experience other than said above
To make sure that you are entering user name and password in secure environment they give you SSL secured cPanel.
So how long we have been with them?
For 11 months, if my memory is correct.
So why we move to another provider?
Downtime, when mailed them for the first time (after 4 months choosing veeble) about downtime they issued free hosting for a month and when the downtime reappeared again on 11th month we mailed them like before and the reply was a piece of line
Service level uptime changed from 99.9% to 99.5% but their website now tells 99.9% and 100%
Other things may also have changed with them.
But still they are the cheapest in the industry.
Various other LiteSpeed plans
Business Plan
40 GB Disk Space
750 GB Data Transfer
Host 20 Websites
$29.25 per 6 months
Enterprise Plan
100 GB Disk Space
2 TB Data Transfer
Host 100 Websites
$59.25
Varoius other services offered by Veeble
Veeble provides a wide range of services –Including dedicated servers, VPS (Windows & Linux), shared hosting (Windows & Linux), Domain names, SSL certificates, Control panels' and other necessary licenses etc.
So after reading all this do you think that we work for Veeble?
No,we only wanted to help our fellow bloggers to save your money and get more speed that you pay for getting service like this.
Is this the right time to choose LiteSpeed from Veeble?
Yes,Veeble has agreed to give our reader's a 30% discount on any of LiteSpeed plan that you choose i.e. you can get budget LiteSpeed plan at the cost of personal plan i.e. $1 or Rs 58 a month.
To get this offer click here go to Web Hosting> Ultra Fast Cpanel Hosting and use coupon code Y9DAK6H5DW61 during checkout if that coupon code didn't worked try WELCOME/WELCOME40 coupon code you will get 10%/40% off on first month hosting charges.
Enjoy LiteSpeed at lowest cost ever with Veeble web hosting.