Samsung today has released its own piece of the quad-level cell NAND with 860 SSD. Samsung is back with its own thing, with naming conventions, which refers to this technology as 4bit. Samsung 860 QVO is actually aimed in maintaining Samsung's 3bit performance whereas lower the price and creating the cost-effective and efficient product.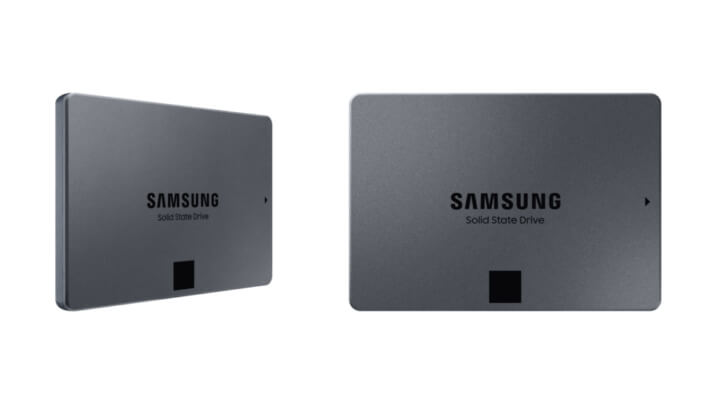 Samsung 860 SSD comes in the 2.5 inch form factor, unlike many other QLC products, this 860 QVO leverages the SATA interface. Whereas SATA is the slower interface compared to NVMe, but it is highly used and suits the requirements of around 90% of the users for their daily tasks. With the speeds of 550MB and these are same speeds that company quotes for the 3bit technology, which they attribute on the MJX controller.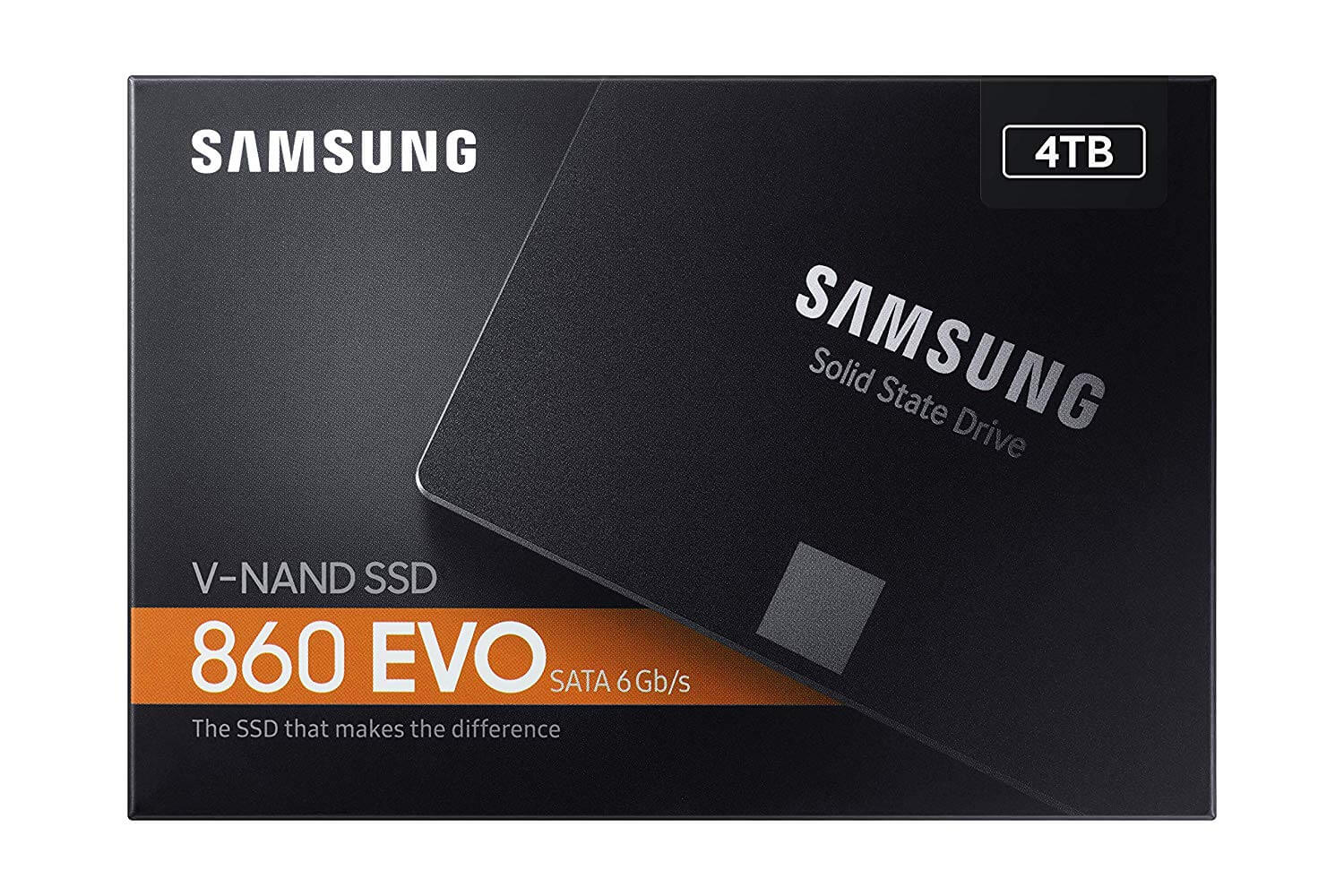 Key Features To Look At:
New 860 QVO SSD series is totally based on the QLC/Quad-Level Cell technology flash. The 4bit MLC is commonly named as QLC; thus it's not actually "MLC" and you are not getting same level of the endurance of the real "MLC". QLC isn't as fast when compared to the higher and other kinds of NAND flash. However, Samsung has the trick under its sleeves named Intelligent TurboWrite; and where it improves sequential speed of SSD for the limited amount of the file size. After cache is exhausted, write speed drops at 80MB/s to 160MB/s that depend on capacity of a SSD.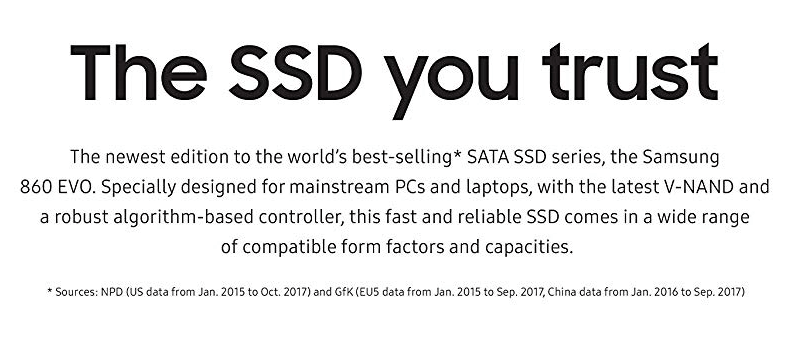 Samsung 860 QVO SSD looks quite similar to Samsung 860 EVO. The write and read speeds are also similar and look on par with one another. Only the fact, that 860 QVO uses 4bit MLC, whereas 860 EVO uses 3bit MLC V-NAND. So, both features MJX controller as well as is accessible in 1 TB, 2 TB and 4 TB capacities.
860 EVO VS 860 QVO
In simple words we can say that EVO have more endurance than QVO so you can write more data like 600TB to 1TB EVO drive compared to 360TB of QVO.
Price & Availability
Samsung 860 SSD series will be made available from 16 December, 2018. Just at the time of the holiday season and the range starts at around $199.99USD for 1TB and $399.99 for 2TB capacity & $799.99 for 4TB capacity. Some people might be thinking why are they very expensive than the latest 860 EVO? Well, 860 EVO is in a market for some time now. The prices are much more expensive than 860 QVO. And not to mention, prices of Samsung 860 EVO's are discounted because of recent Black Friday & Cyber Monday deals.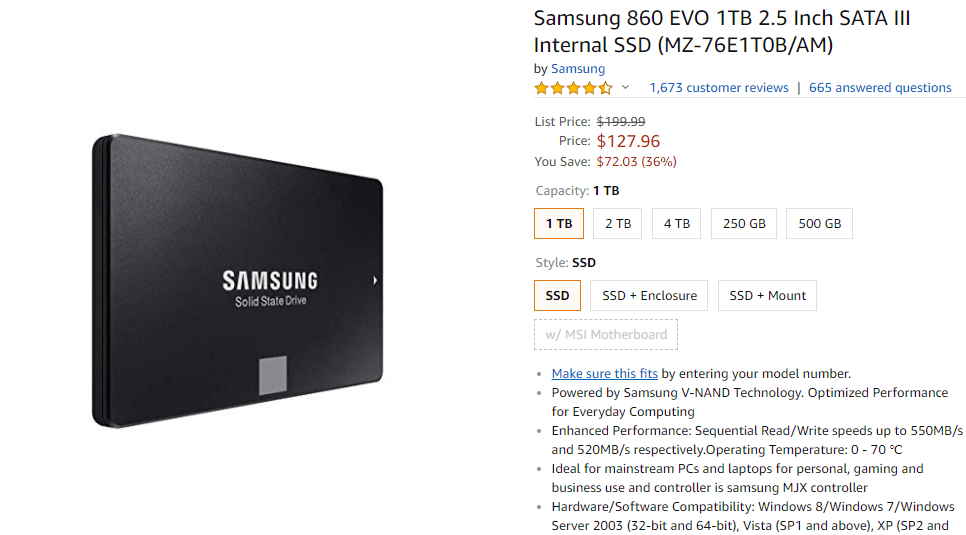 Warranty
If you look very closely at its warranty period, then Samsung is offering just 3 years of limited warranty for 860 QVO. On the top of this, the endurance rating and Total Byte Written also is half of what 860 EVO gives on a similar capacity. For instance, 1TB 860 EVO gives 600TB of TBW, whereas 1TB 860 QVO gives 360TB of TBW. Nonetheless, Samsung 860 SSD series offers the good price per GB ratio. Performance is not quite similar to EVO and PRO series but it is quite decent. Most of the users will not feel and see any difference in the regular use case, particularly when cache is not exhausted.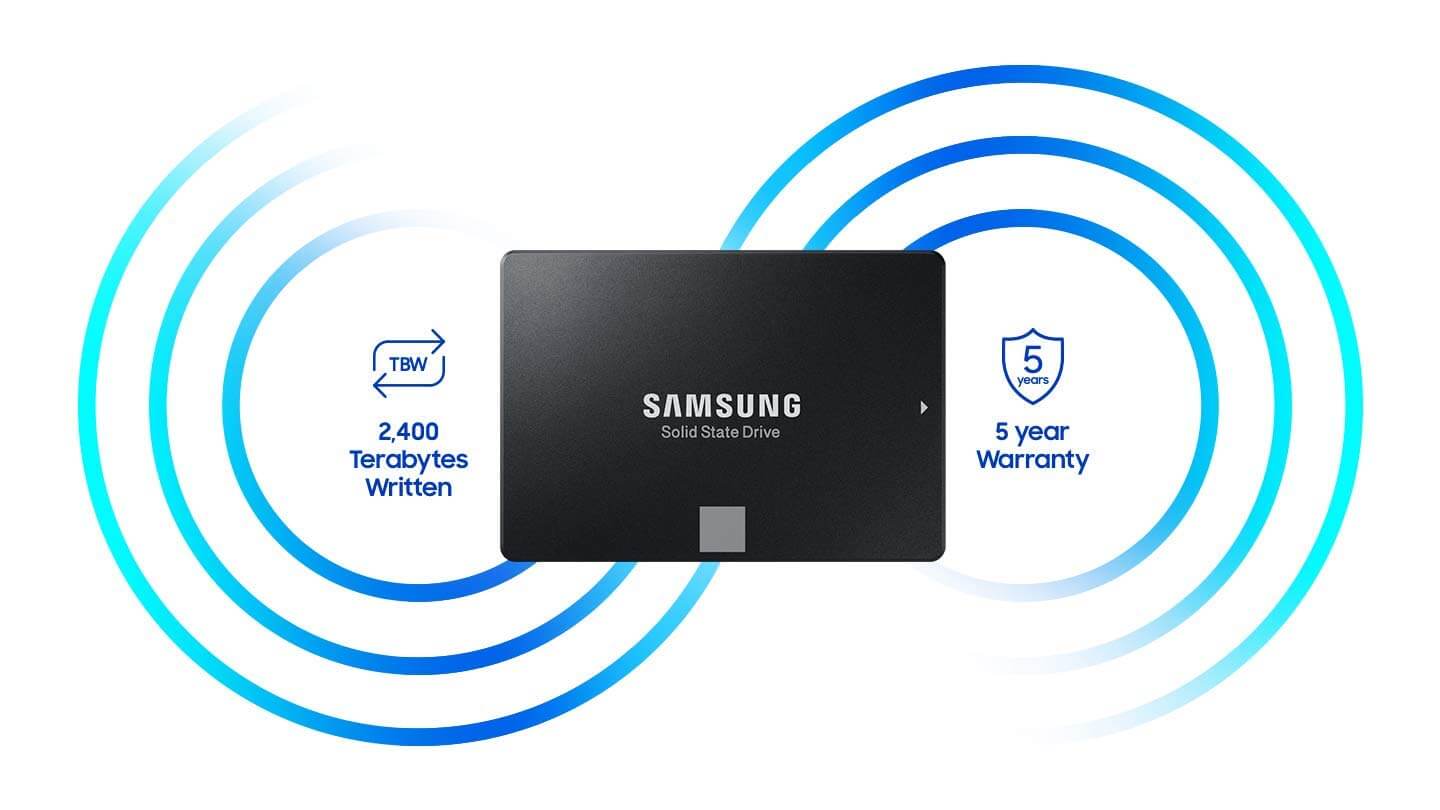 Specifications
Type: 2.5″ 7mm Form Factor
Solid State Drive
Sequential Speed Of 550 MB/s
860 QVO Series
Random Write Speed 89K IOPS
Random Read Speed 97K IOPS
Sequential Write Speed 520 MB/s
Warranty of 3 Years limited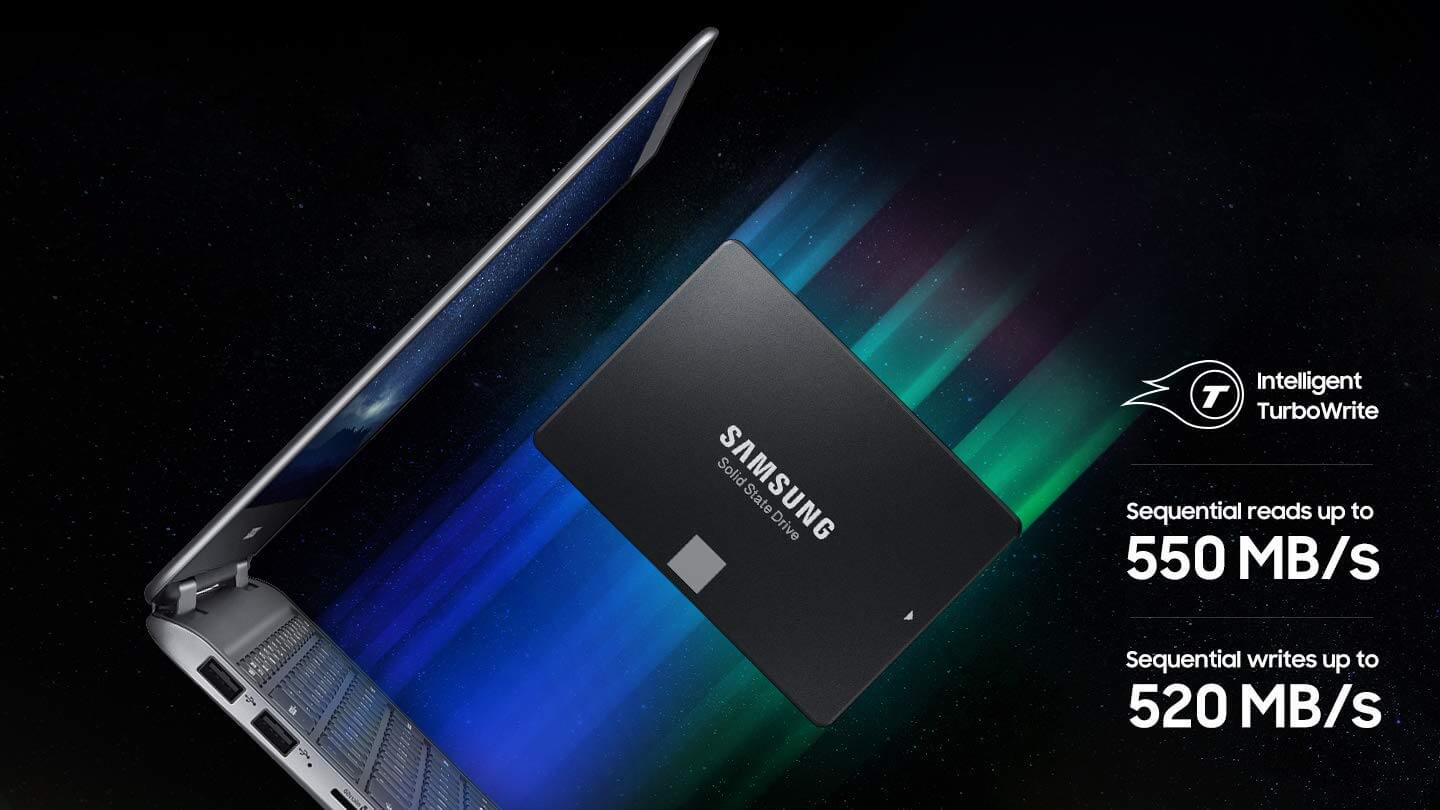 Controller architecture
Samsung 860 QVO is well equipped with Samsung's new revisions controllers, the Samsung MJX controller. All revision controllers here are similar, and based on the ARM controller that is SATA 6Gb/s compatible as well as paired with latest NAND memory. Samsung also mentioned in the tech papers that EVO's new MHX, MGX, and now MJX controllers can get you best multi-tasking results in heavy I/O loads as well as give steadier performance for doing more tasks.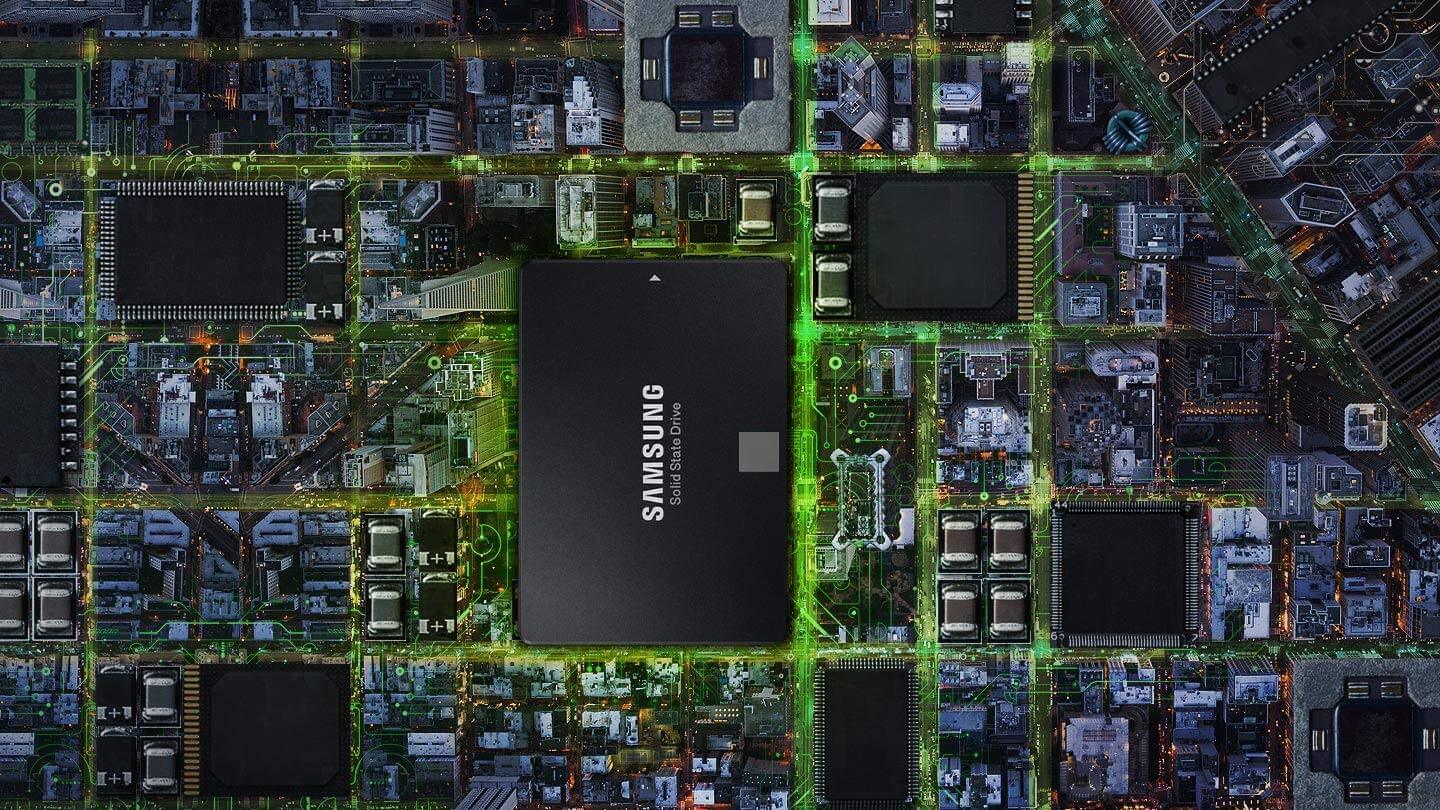 Final Words
Samsung entered QLC race with their new 860 QVO. This drive comes in the capacities ranging at 1 TB to 4 TB. Samsung 860 QVO leverages 4bit MLC VNAND & SATA interface. And QLC promises good density at the lower rates but will come with the performance hit. In order, to keep its performance up with 3bit NAND technology, Samsung leverages same MJX controller that assure read speeds 550MB/s & write speeds 520MB/s. This drive comes with 3year of limited warranty.