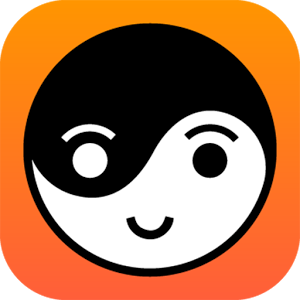 SelfieMark, with the name you can guess. Its an app that's dedicated for selfie lovers. It allows you to take selfies and post it. Not just mere posting, SelfieMark allows to share with a single click just like Instagram, you can select or click your perfect selfie by adding effects to it and there's large variety of filters to choose from and share. It is now available for android too! It was initially available only for iPhones and iPads.
Views and opinions about SelfieMark:
SelfieMark is generally for the selfie lovers as I said first. You can easily take a selfie and add many filters and effects to it. Then you can post it within the app or make a poll to ask people to vote between two images. In people's view, it looks and feels like Instagram. It is rated 4.3/5.0 in store last month from the 3 million downloads that were generated from both Apple and Google Play store. Critics also reviewed this application and they were quite satisfied with its features and performance. The application and the UI itself is pretty good and easy to use too.
With the vast category available, you can choose the perfect category as you wish. By choosing the right category, you can see the photos and hashtags relating to the category you have chosen.
There are various categories like:
• Beauty
• Bottomless belly (Food)
• Craze for speed (Cars and bikes), Discover places
• Events and parties
• Funny faces
• Inspirational posts
• Local
• Love animals (For animal lovers)
• Mommy and me
• Movies and TV
• Fashion
• Photography
• Music
And the overall layout is simply amazing and blazing fast. In the homescreen, you can check out the posts by the people whom you follow. There you have options to share, comment and customize it directly in the app itself. You can also search for keywords or hashtags of what you are looking for which is a common feature of almost all the applications int the market.
Once you enter the app, there will be:
Home – Here you can check all the updates by the people you follow. Comment, like and share them.
Top – Here you can find all the top posts as a whole. It's either linked by the users you follow or top posts in common (public).
Selfie – As you know, you can directly click a selfie or pick an existing picture to share.
Polls – This area is where users can create a poll to ask friends what is best between two images and get feedback on-the-go. You can also just vote on polls that users have created and help users and brands decide.
Search – Here in the search option, you can choose two options. Either search by user or by the hashtag (or) search or browse by the category.
The user profile page looks very similar to the twitter profile page. Here, you can see the count of selfies or photos you have posted. And other natural elements like number of followers and numbers of following members.
Features of SelfieMark :
• The SelfieMark has a real time engagement feature which updates in real time according to the hashtag's used in the caption of the image. So with the hashtags, you can find people of the similar interests and discussions on the same hashtag.
• Not just hashtags, you can tag your friends or the people who you follow and create a tag loop.
• One of the attractive feature of this app is that you can enable customized sharing which means only the people whom you select can see the post you have shared.
• Camera with real time enhancements.
• Poll friend or followers on-the-go.
• Meme generator.
Conclusion:
The user interface of the app is very easy to use and installation file of the app is very small. So finding space won't be a problem for any of us. And for those who like to follow people of your kind, then SelfieMark app has your back. It helps you to choose among various categories of photos and follow them instantly. With the hashtag feature, you can see what people have posted with the same interest you have. Not just it, when you are posting a photo you can choose among many filters and post the best one. The best feature we came across is the meme generator where you can make memes on the go. Just open a photo, meme it.
This is a must have app if you are a selfie lover or need advice and feedback from your friends and followers.