KeepSolid, a New York-based company has recently rolled out a new edition of its popular Virtual Private Network platform. If you are searching for a reliable VPN service to explore the web with full security, then VPN Unlimited is the best option for you.
If you are an online streamer or a Torrent downloader, then this service will give you the best of servers to download or stream your favorite contents from popular online streaming platforms such as Netflix. Let's collect some more information about this service.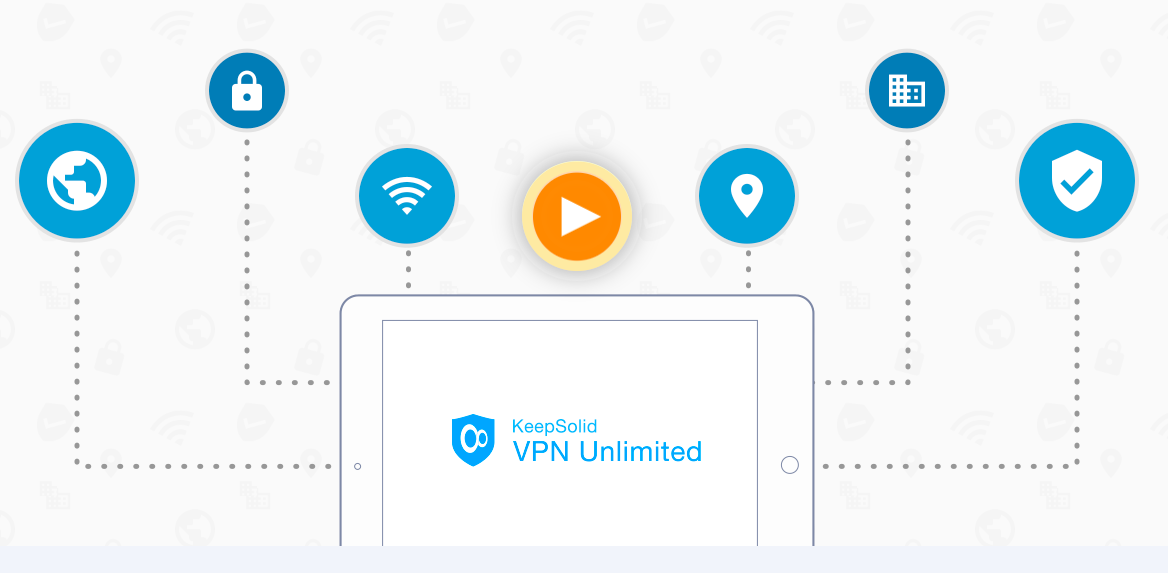 What is VPN Unlimited?
VPN Unlimited is a trusted Virtual Private Network provider offering reliable VPN services for all types of consumers. Like many people in today's digital world watch movies and TV Series and fresh contents from online streaming websites like Netflix. Netflix is a geo-restricted website allowing users to explore limited contents for the particular country only.
If you want to explore the contents of different countries, then you must use a VPN network which can actually unblock geo-restrictions. This VPN Unlimited provides geo-restriction servers to unblock such websites. You can easily explore Disney+, HBO Now, Hulu, Netflix, Popcornflix, BBC iPlayer and many other apps.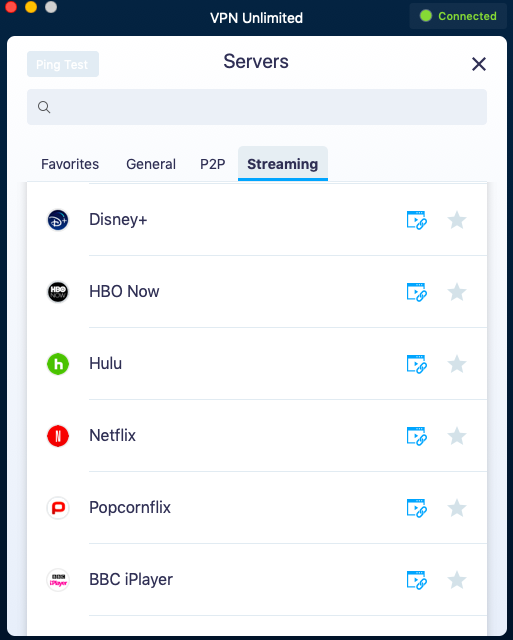 The service is available for Mac and Windows PC systems as well as mobile platforms. You can also use it by adding an extension on Google Chrome and Firefox web browsers. Let's check out some useful features of this VPN provider.
Key Features:
100% secure
They offer advanced encryption against the data send by you while connecting to a server using this network. You can share your passwords and other useful information worry-free as everything will be sent will encryption.
Stay anonymous
You can keep your identity hidden while using this service. When you connect to a new server using this VPN app, your IP address and location will be changed to a new server and system. You can even keep your IP address hidden from accessing by the websites.
SuperFast Speed
KeepSolid uses advanced technologies in its software and other services. This VPN app also developed with the new technologies which offer super faster speed even if you are connected to a different server.
Supports Multiple Devices
VPN Unlimited is not limited to just one device when you grab a premium plan from here for a single device, you can use the same VPN service from four more devices. Yes, you don't have to pay extra money for those extra devices.
Money back offer
From here, you will get a 7-day free trial version of the app with which you can test out the services of this platform for free up to 7 days. Afterwards, you can explore the different plans and can go with a suitable plan by paying. If you are not satisfied with their services, you can claim for a refund with its money back offer.
How does VPN Unlimited Work?
VPN Unlimited serves a decent interface allowing everyone to use their services. Since you are getting a seven-day free trial, you should definitely give this app a single try.
The first thing you need to do is downloading VPN Unlimited's app. Once you click the Download button, you will be asked whether to download a standalone version or from the Mac's App Store. Click on whichever method you would like to proceed. Install the app just like any other app you install on a Mac system.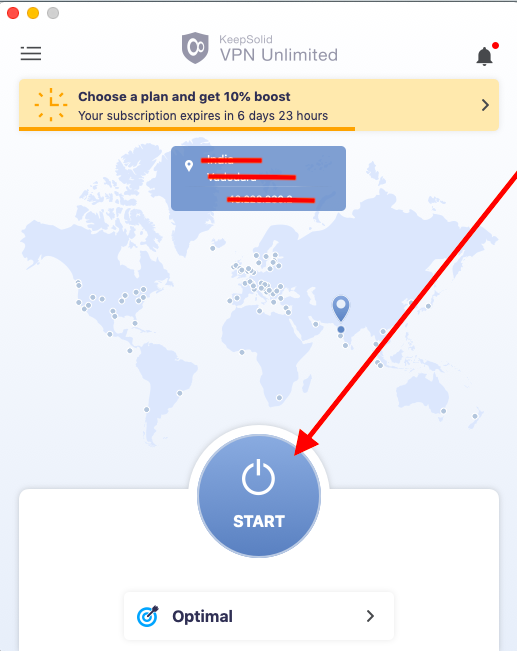 Upon launching the app, you would see a big Start button with your PC's personal information I.e. your IP Address, your Country and Current Location. You can explore the different countries and available servers by clicking on to the drop-down arrow just below the Start button.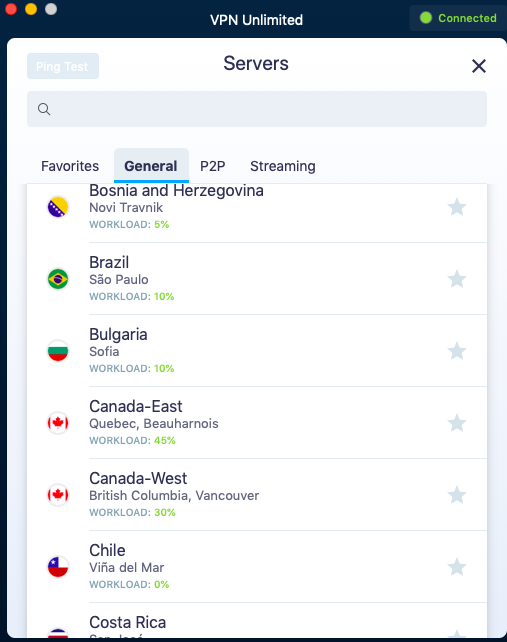 Once you select the desired location and country, click the Start button. The connection to a new country and server will be established in a few seconds and you would see a Connected button.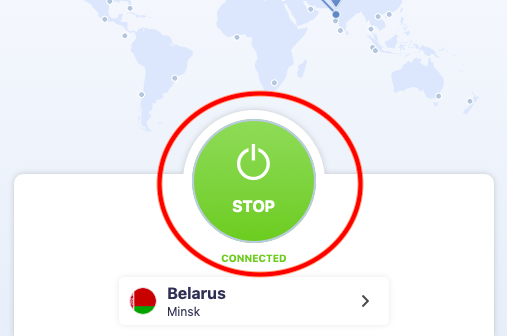 When you explore the Servers section, you would see the list of countries and available servers. You can also click the Star button to add them to a favourite list.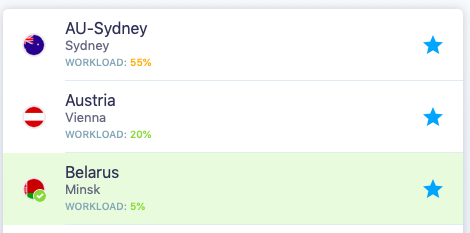 If you download things from Torrents using P2P connections, you can also make use of such serves from the given list. The same way, there are so many online streaming platforms which can also be accessed by changing the geo-location using this one single app.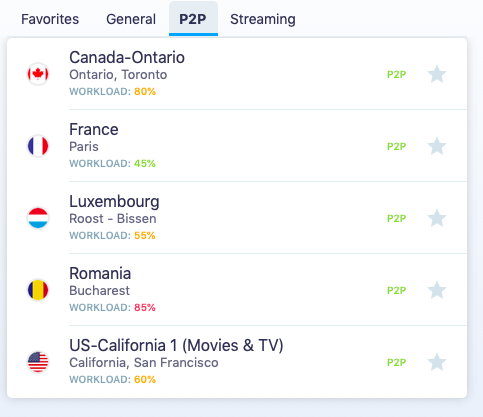 Final Words:
If you are a regular Internet user, then you should be known to different VPN providers which offer their services for free with limited access. What makes this VPN Unlimited app different from others is its user-interface and services.
You don't have to buy separate plans for unblocking geo-restrictions of Netflix etc. This app lets you explore everything for free. Moreover, it supports up to five devices with one single plan. You can connect up to five devices simultaneously. If you were looking for a reasonable VPN provider, then VPN Unlimited fits just well!