In today's world of hush and rush, we often tend to procrastinate, therefore even if we don't want, by mistake only we leave so many duplicate files easily in the system. For example, a party is going in the house, a song request comes up and while you got the song, rather than finding people usually download the mp3 files again
Now finding duplicate mp3's individually can be a messy situation, especially when the user creates around four to five partitions of a hard disk. There could be a pair, or it could be a ton of other files with the same nomenclature. This could end up hard, and people usually look online on how to find duplicate files in windows and delete them.
What comes to us as a lifesaver is a software that can find duplicate files within the system, and can delete them. But are there any freeware available for such!
Well, today we will discuss such software that can fulfill the latter purpose, and why it's the best software for this particular purpose in 2020.
Michael Thummerer Software Design's AllDup
Michael is a Dutch software designer. He has created this software to find and delete all filthy duplicate files. But since our post is concerned with finding and deleting duplicate mp3's, we are going to focus on the same.
It's quite a simple software to use. All you gotta do is to download the AllDup from this link-http://www.alldup.info/download/AllDupSetup.exe
Next, open the software and it will automatically find all the duplicate mp3 files and it will delete them all by itself. And since it's a freeware, no time restrictions, no registration, no ads. What better could it be.
Now, we will discuss about it's pros/cons:
PROS
Freeware.
Quite easy for beginners
Not only limited to just mp3 files.
Can find duplicate mp3's even in music players
Small in size
CONS
No support for Linux or OSX
Deleting a large chunk of files can be scary
Selection process could have more filters
You'll be surprised to know how many duplicate mp3 really dig up your hard drives, not only do they form a large piece of junk that's taking up space in your hard but it aids too to make your personal computer lag, ultimately resulting in a slowdown.
But apart from the mentioned above, pros and cons, it is for sure one of the best free software (freeware) available in 2020 to find and delete duplicate mp3's and much more.
How to use AllDup to find duplicate files
Download AllDup (link provided above) and install it. After installing you'll see its icon on desktop.
Now to demonstrate how to use AllDup, I've create two blank text files with default name (new text document). One is placed in My Documents and the other one in Music folder. Open AllDup now.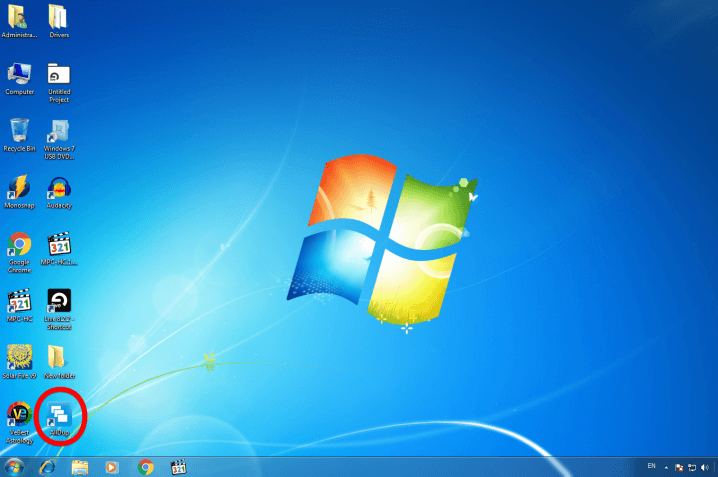 First thing you'll see on opening is the source folder window which will signify as in which folders you want to search. I have chosen documents and music.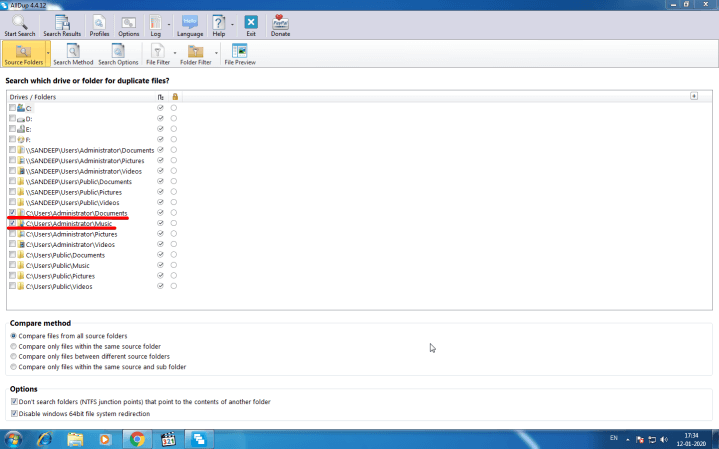 Next is to select Search Method window to select comparison criteria. I have selected File name as well as File extension, as this will help me to look up required file more easily.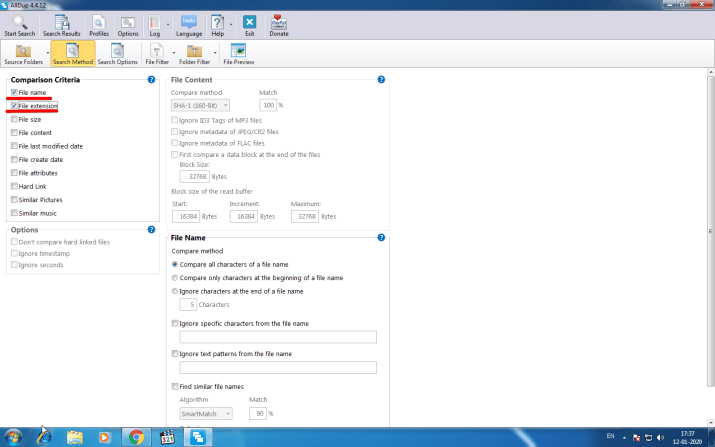 Press start search. Now AllDup is really quick. Here's the results, alphabetically arranged by default.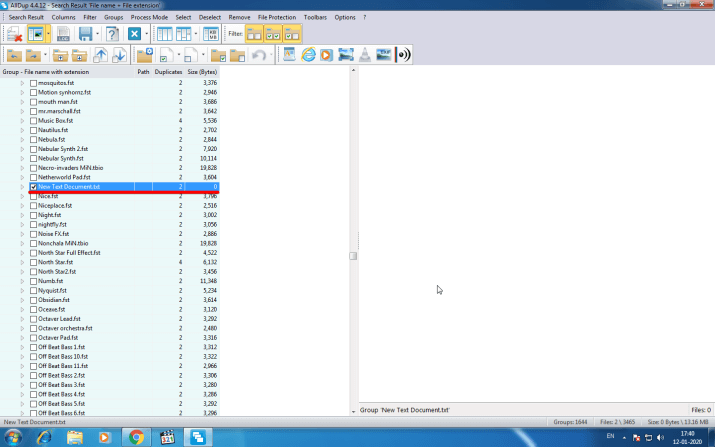 Other freeware duplicate file finder/deleting softwares

Auslogics duplicate file finder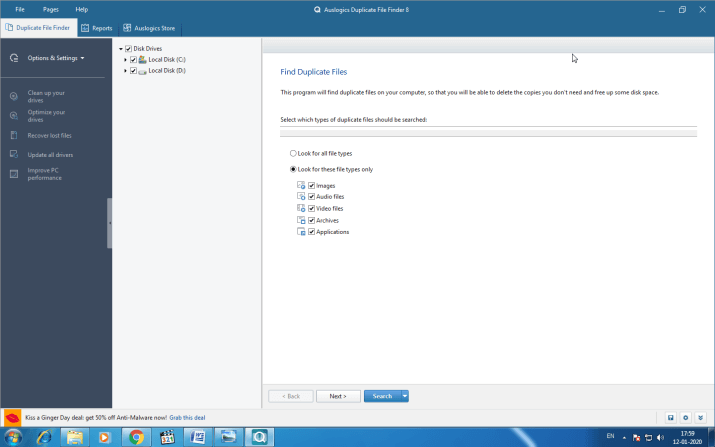 Auslogics duplicate file finder has a smart interface and is made to use by everyone. Allows to scan the hard drive with desired results only which can be achieved by various filters provided to sort them out, such as name, date, size or action. Allows searching multiple folders instead of a single one.It can be paused and cancelled at anytime. Another pro of this software is it supports to delete the results permanently or to save them in rescue centre so that it can be recovered after some time.
Fast duplicate file finder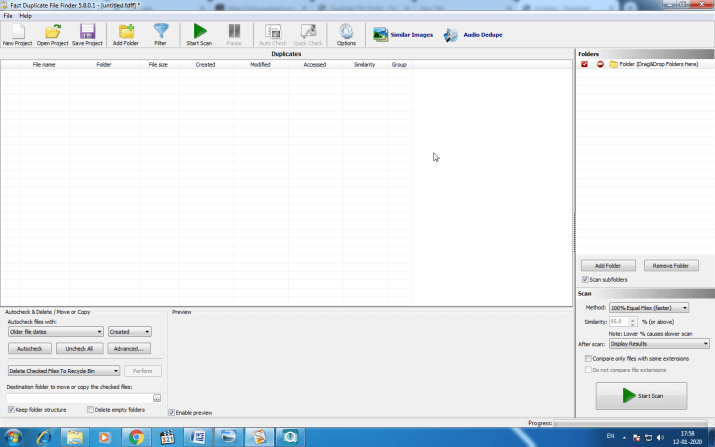 A duplicate file finder with one of the best interfaces, provided. Not only does it detects clone files but it also finds similar files, that is, it can search by the similarity between two files. What's more is it included a preview area, which can be used to view or play text or audio files.
This program not only finds clone files but can also search for other files that are similar to the one you are searching by a certain degree.
Clone spy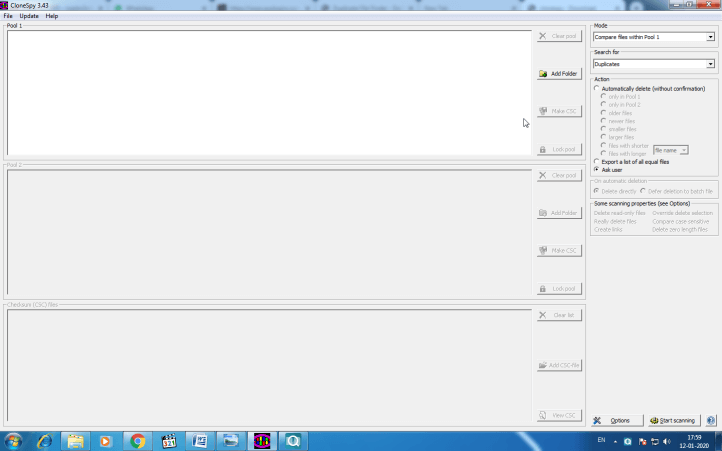 An application quite simple to use, quite minimalistic in it's approach. While most of the options are displayed on the main screen, it doesn't complicate it for anyone via providing multiple options. Hence, it comes off as simple yet very useful for fast searching. You can also save different settings as presets for future use or to recall previous settings.