PDF stands for Portable Document Format, and it's the most used format for portable documents around the world. And just like the other file formats pdf requires some tools or software to view, create and edit them such as Adobe Acrobat, Foxit Reader, libre office, nitro pdf, etc. and every software has it sets of features, pros, and cons. One of such software is PDF Studio, and just like other software, this can also help you view and create a pdf. Now you must be wondering what's it with PDF Studioo that makes it different from all those Softwares present in the market or on the internet. Well, it is a very legit question, and the answer to that is except viewing and editing a PDF there isn't anything that makes this software similar to those. So here's a post for the quick review of this software. And here I'll try to cover all those aspects that make this software stand out differently from the others in the market.
PDF Studio For Windows 10 Notable Features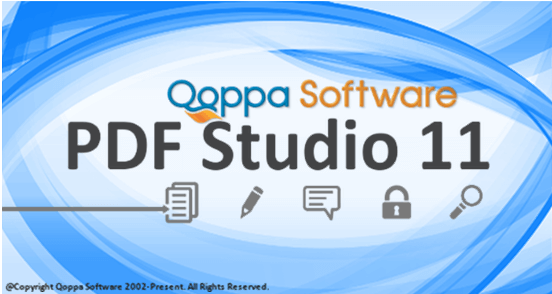 As per the official website for the product, this software contains twenty features. Yes, you read that right, this product boasts a lot of features, and I am listing them down below and will also try to explain them in the easiest way possible.
Create PDFs
This option allows you to create PDF and backs you with different options for creating a Portable Document Format, like starting with a blank page, using a file, multiple files or scanner for creating the portable file.

Scan to PDF option
A  unique feature of this software, using this option you can use input from the scanner to create the Portable Document Format.
Annotate and mark up PDFs
Given option enables you to add notes to the content of the portable file; you can do this by going to the Comments option present in the menu.

Fill in and save Portable Document Format forms
Used to fill the forms present in already created Portable Document Format, can be employed even if the pdf is just a scanned copy of some paper.  The two before and after images of a sample PDF will give you a clear idea about the feature.

Secure PDFs
As the name suggests, this option lets you create a password for your Portable Document Format or set a password on your PDF, also it that this also allows you to set permissions for the PDF, like choosing whether to allow or not printing for the PDF or enabling or disabling form filling on the Portable Document Format.
To use this feature go to File > Document Properties > Settings.

Append /Delete pages
Used to add or delete page or pages(multiple) from the Portable Document Format.
To use this feature go to Documents > Rearrange pages.

Apply watermarks
It's very evident from the name itself that this is used to add watermark to the pages in the Portable Document Format.
To use this option go to Documents > Watermark.

Apply headers and footers
Used to add header and footers to the pages of the portable file.
To add header/footer go to Documents > Header & Footer.

Create bookmarks/table of contents
Used to create Bookmarks, this has two options inside it creating a bookmark and Auto create a bookmark. Auto create bookmark comes in handy when you are dealing with a large PDF and want to save time bookmarking the page.
These options can be accessed under Document's tab.

Loupe, Pan, and Zoom, Rulers, etc.
These are some of the many tools that are available on the toolbar.

Interactive form designer
This feature is only available with the pro version of the software and what this does is allows you to create a form in Portable Document Format or edit an already present form.
Can be accessed from Forms < Create/Edit Form.

OCR
OCR stands for 'Optical Character Recognition' and what this does is that it converts different types of documents like a scanned document, pdf, etc. into editable data.
This can be accessed from Document > OCR Create searchable PDF ..
Content editing
Content belonging to any of these types can be edited using this software namely: –  text, image, lines and shapes.
Can be achieved from Edit > Edit content > Selecting the content to edit.
Permanent Redaction
This is used for hiding/Censoring some of the data before publishing the document.
For example, if you want to censor your mobile number from the document to be printed.
This can be done by clicking on the icon shown in the image below and then selecting the amount of data that has to be censored.
Compare PDFs
This feature is also a pro feature and has two methods to compare PDFs namely:-
a) Side by Side comparison
Compares PDFs next to each other.
Can be done from View > compare side by side
b) Overlay comparison
Compares PDFs on top of each other.
Can be done from View > Compare overlay
Optimize PDFs
Used to reduce PDFs size by compressing images and removing objects from it.
Can be done from Document < Optimizer < Optimize.

Digitally Sign PDFs
Digital signatures are used to guarantee the authorization of the content.
To create a digital signature just click on Sign document icon encircled in the image below and then selecting the area where you want the signature to appear.

Advanced PDF Splitting and Merging
Used to break or split the PDF into several pages or adding different pages to the PDF.
Can be done from Documents > Rearrange pages.

Batch Process Multiple PDFs
As the name suggests in this data is processed in batch, and this is the fastest way to process data.
Using this you can:-
Batch delete comments
Batch convert files to PDF
Batch-reset all the fields
etc.
Pros and cons of the software:
Pros:-
1. Easier installation.
2.Good arrangement of tools around the layout.
3.Great collection of features and tools.
4.Efficient- doesn't use a lot of CPU
5.Not very large in spite of having a lot of features.
6.Available in Windows, Mac, and Linux.
Cons:-
1.I don't like the idea of having two packages for the software i.e. standard and pro option while buying the software. Personally, if I am buying any software, I want all its features to be available.
2.If it's on Windows, Mac and Linux then it should be also available in Android and iOS, this will make it handier.
Final Thought
If you are looking for the all in one app to manage and view all your PDFs then you must go for this. This is the best app that I have used so far for managing the PDFs.
NOTE :-  The watermark which often seen in the uploaded images is because I have used the trial version of the software to do a review on it. On a purchased product this won't be an issue.
P.S. Don't forget to leave a comment.