In this digital world, security of your files is essential to keep it safe from hackers and unauthorized people who are using your PC systems. To make things secure, you should use encryption method which can protect your files with a strong password. Most people share PDF files with information and useful data. If you too are working with Portable Document Format files and using a Mac system, then you can easily secure your PDFs with a Password. Know how you can encrypt a PDF file on Mac system from here.
Why should we encrypt a PDF file?
Encryption is a highly used security option for files to secure them from other users. The Encryption method makes your PDF files secured and your sensitive data will not be accessed by anyone. If you are worried about your personal information and other sensitive data stored as Portable Document Format files, then you should use the encryption method to keep your sensitive data secured and protected.
If you are working on a Mac system, then you can easily make use of the built-in encryption system to make the PDF files password protected. Mac system lets you safeguard those sensitive data stored PDF files within a Preview app. If the security of your files bothering you, then you can simply make use of this technique to put a strong password on your files.
If you don't know how you can use this Encryption method on your Mac system, then here we have prepared a detailed step by step tutorial with proper screenshots to help you making your PDF files password protected. Let's get on to the tutorial now!
Method 1: Using the Preview App on Mac system
Step 1:
The first thing you need to do is put the PDF file on your desktop to safeguard it with a Strong Password.
Step 2:
Now, double click on to the file to open it with the Mac's Preview app.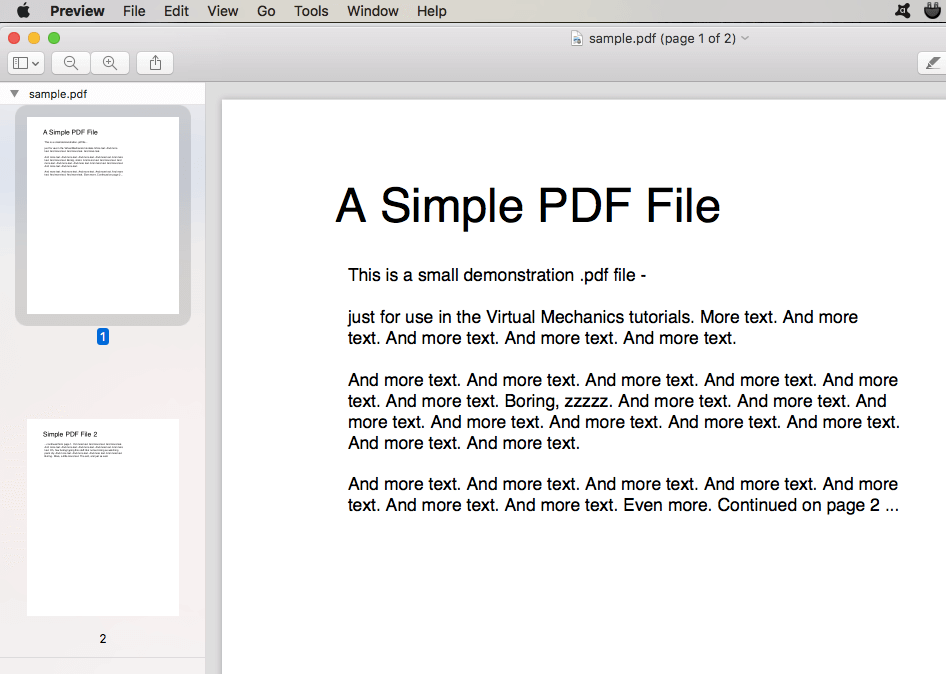 Step 3:
At the top upper side, you will see a number of different options. Select File option and a drop-down menu will be presented to you. Click the Export button from the drop-down menu.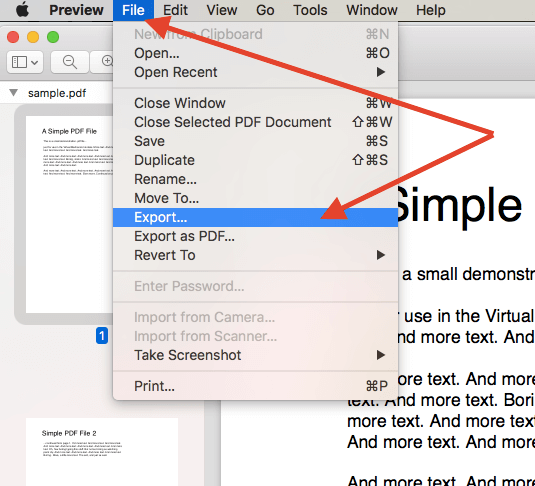 Step 4:
The next page will ask you to fill in the details of the file with proper name. There is an option called Encrypt there. Tick mark this option by clicking on your mouse.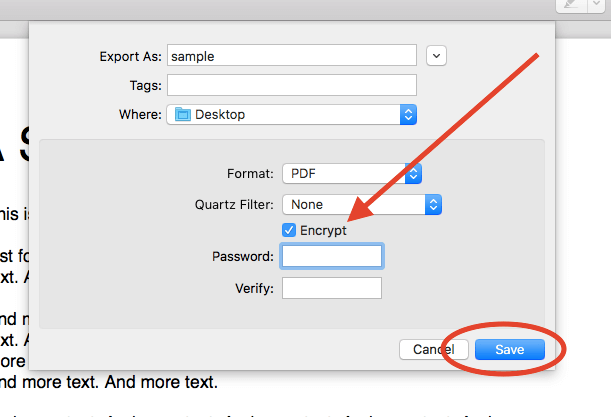 Step 5:
Put the Password to that file to safeguard it. You will have to re-enter the password to verify it.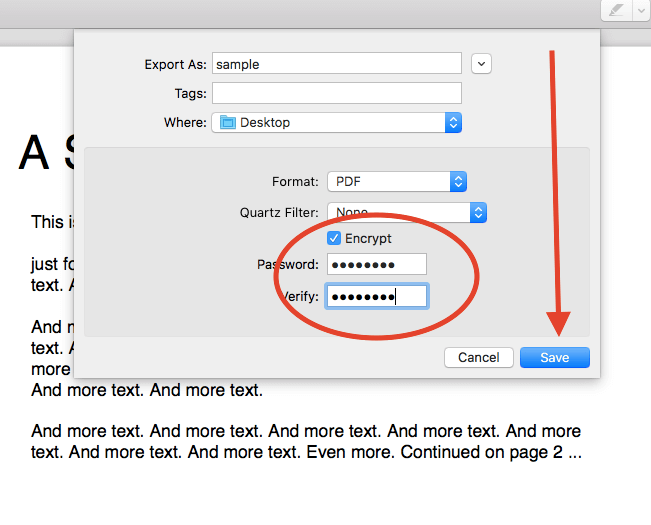 Step 6:
Once you enter and verify your Password, click the Save button and you're done.
Step 7:
Your file is now encrypted and it will require the password to open it.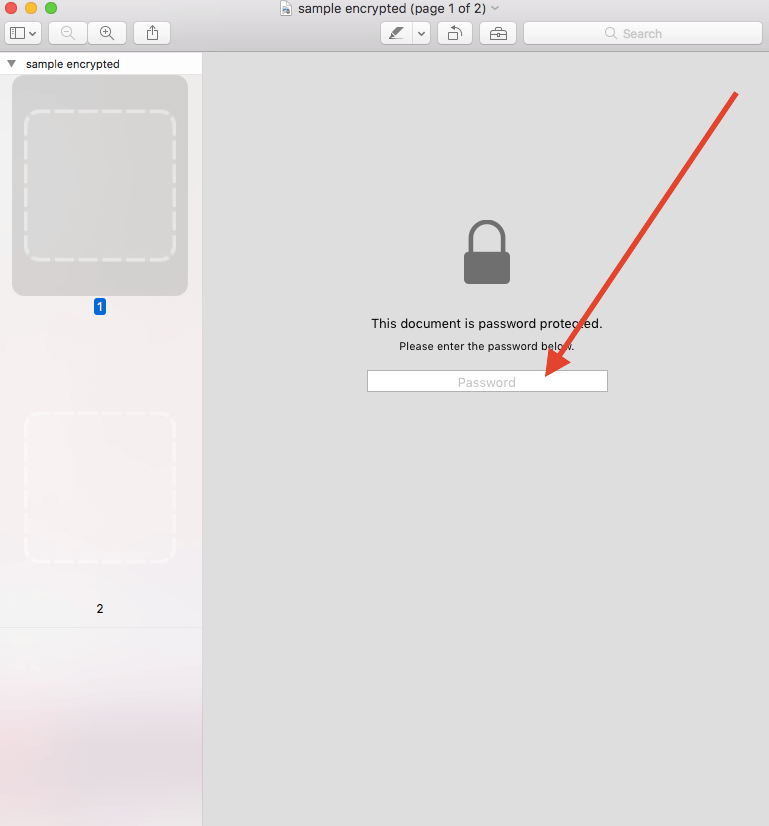 Step 8:
Double click on to the file and it will ask you to enter the Password for that file. Make sure to enter the given password there. The file will be opened and you will be able to read all the information stored in that particular file.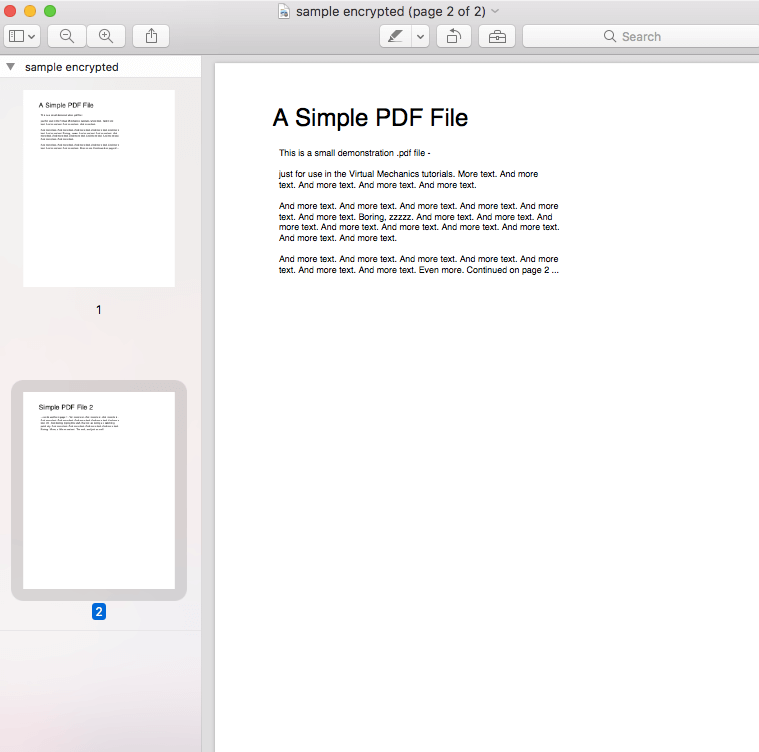 That's an easy way to encrypt your PDF files. Now, there's one more method with which you can safeguard your PDF files on a Mac system. Let's get on to the second method.
Method 2: Encrypt a PDF file using the Print function
Step 1:
Launch the PDF file by double clicking on to it. This will open the file with the Preview app of the Mac system.
Step 2:
Go to the File option and select Print option from the drop-down menu.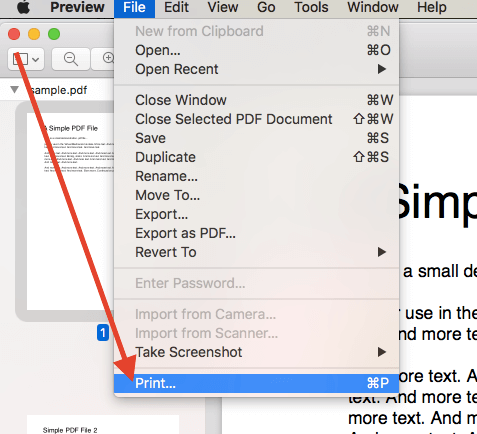 Step 3:
From the next page, click the PDF option at the lower left corner and then select Save as PDF option.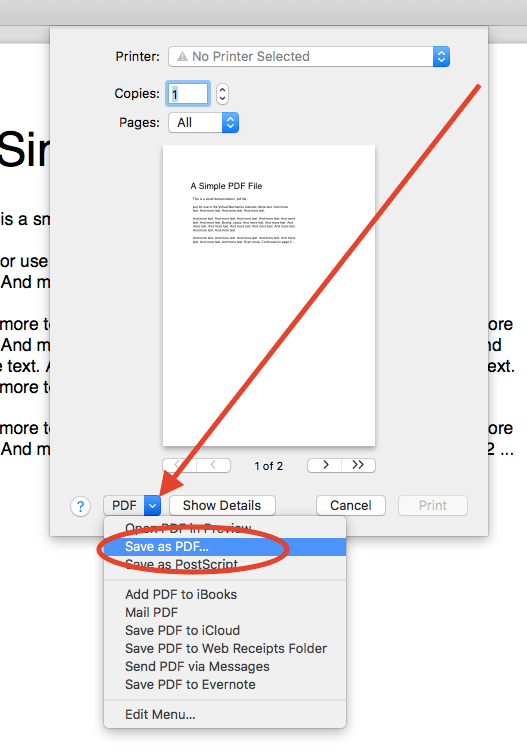 Step 4:
From the next page, you need to click on to the Security options.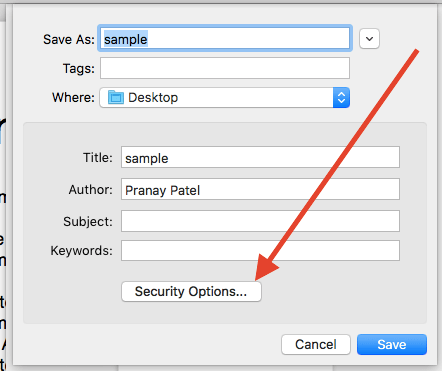 Step 5:
Now, tick mark the "require the password to open document". You need to enter the Password and Verify it by re-entering it again.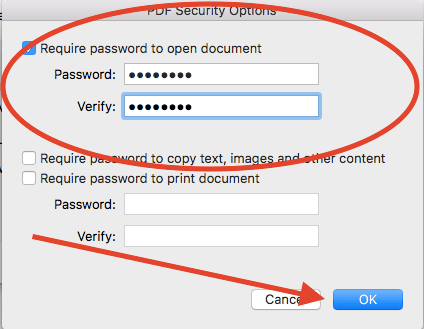 Step 6:
Once you are done, click the Ok button.
You're done! You have successfully safe-guard your PDF file with a strong password using the Print function on a Mac system. Now, whenever you try to open this encrypted file, it will ask you to enter the given Password. You will only be able to open the file once you enter the correct password.