Some colorful and expressive stickers and emojis can take a boring conversation to the next level, these stickers and emojis can make an ordinary conversation more interesting. Whereas some naughty Gifs can add more spice to a normal conversation and can make it more engaging. Unfortunately, default Google Keyboard does not come with stickers, photo emojis, and Gifs option and most of the messaging apps also come with only limited options. And because of this users have no choice and they have to use old and annoying stickers, Gifs and emojis again and again. But you all don't worry as in this post we are going to tell you about Sticker Market which is all in one tool which comes with the great collection of stickers, GIFs and faces emojis.
App Download Links
Exploring More About Sticker Market
Sticker Market is an emoji keyboard tool which allows its users to share stickers and million of Gifs through different social messaging platforms like Facebook, Whatsapp, Snapchat, etc. It also comes with some other features and let me explain each of its features in details in below section.
Sticker: This app consists of an extensive collection of static and animated stickers which are hilarious and expressive. It doesn't matter how you are feeling happy or sad, excited or boring there are sets of stickers available to express your feeling in your conversation.
Gifs: It has a huge collection of millions of Gifs. Sticker Market team regularly brings up with latest the Gifs according to the most recent trend in the social platforms.
Face Emojis: Face Emojis option is also available in the market through which users can create emojis with their face. There are huge numbers funny templates and effects available which can help in preparing funny emojis.
Using Sticker Market
Using it is not a big thing, and anyone can use it smoothly within first use, but still, if you have any doubts in your mind then you should go through the below section of the post.
1) Here is a snap of home screen of the app. As you can see, there are three options available which are StickerMarket, StickerCam, and StickerKeyboard.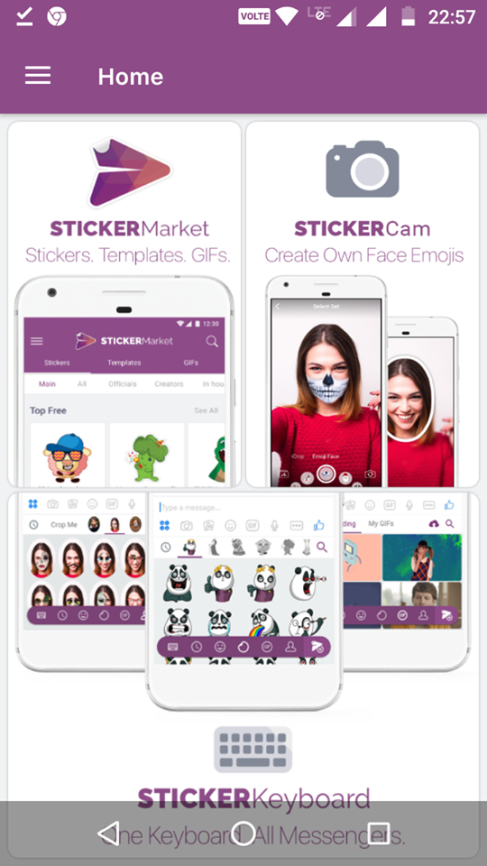 2) Through StickerKeyboard option, you can replace your default keyboard with Sticker Market's keyboard. And after that, you will get the following screen which consists of various keyboard options.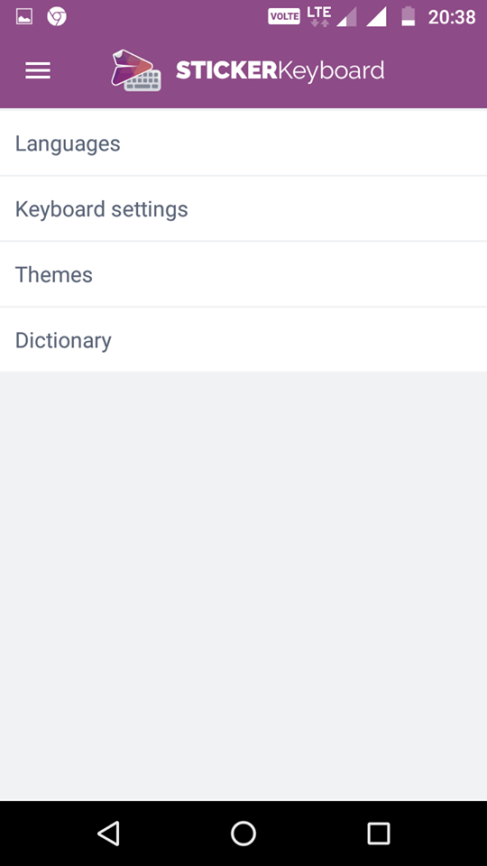 3) There are two colors in which keyboard is available, have a look at these two colored keyboards.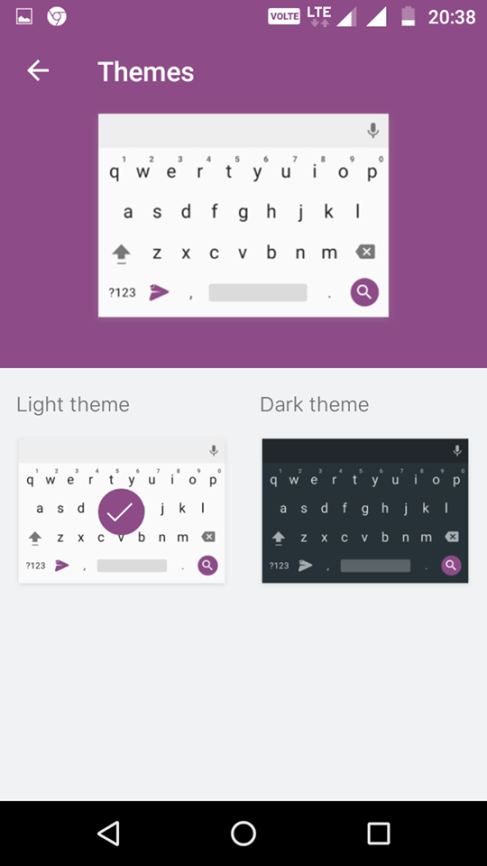 4) In StickerMarket option, you will get following options. From here you can download various stickers( you can use these stickers through Sticker Keyboard), themes and Gif( you can share Gifs directly from here, or you can share these Gifs through StickerKeyboard).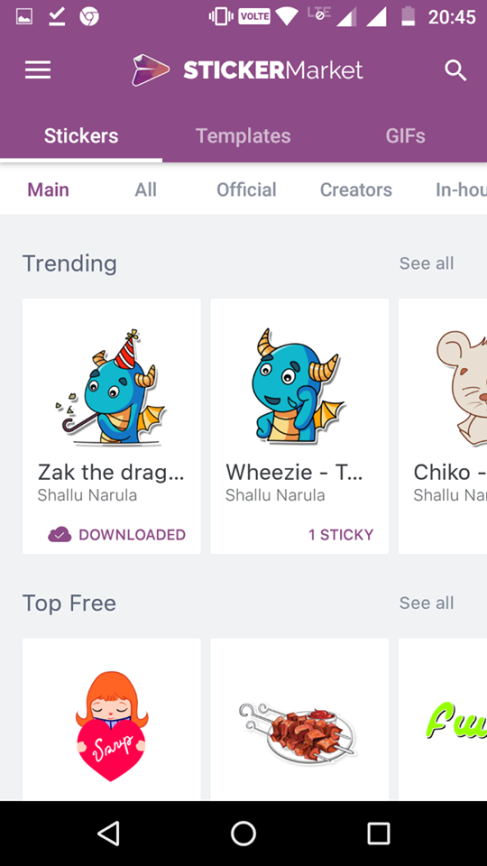 5) And in the StickerCam option, you can create your stickers from images taken from your camera or gallery here are snaps in which I am creating my funny Sticker have a look.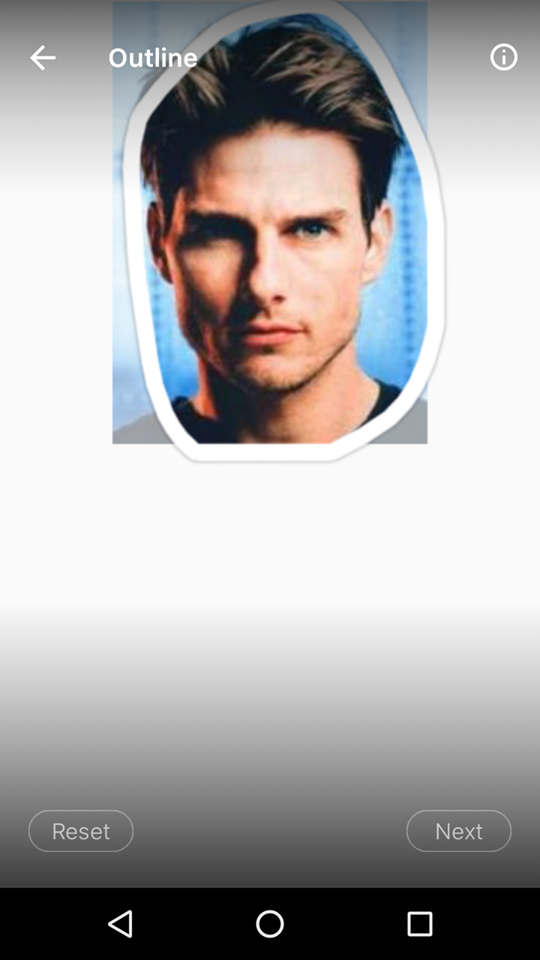 6) And last, in below snaps, I am sharing some snaps in which I am using Sticker Market Keyboard to share funny Gifs, Stickers and Custom Stickers in WhatsApp group.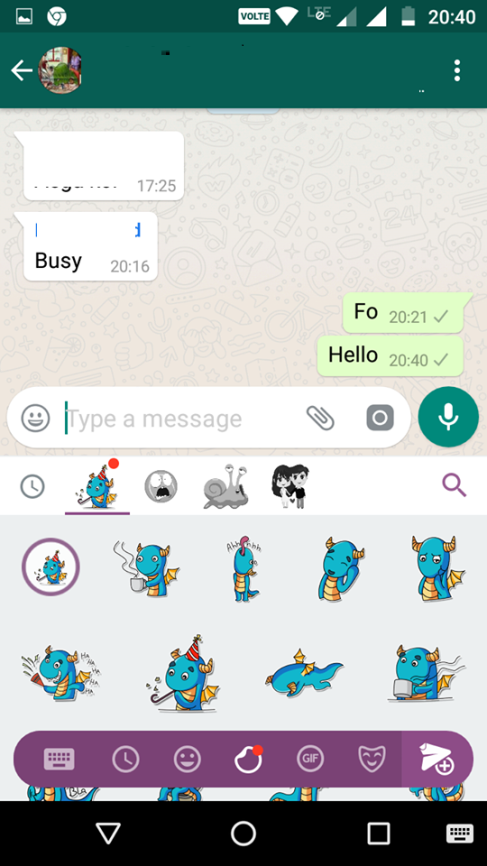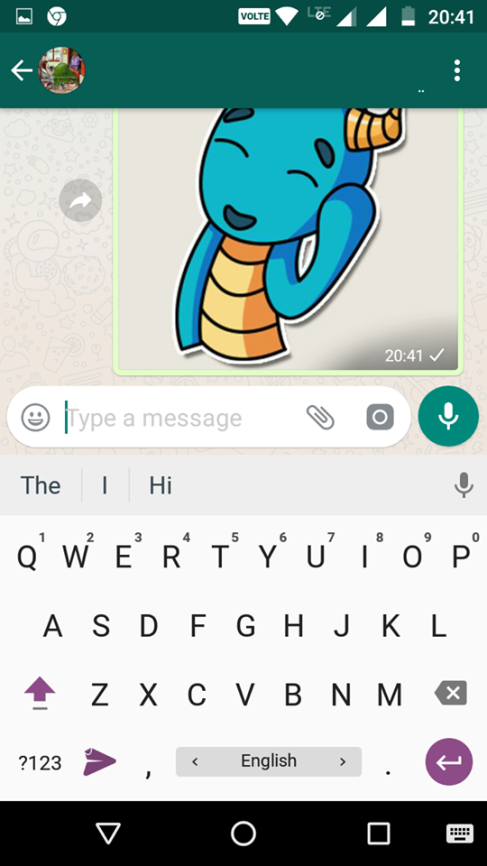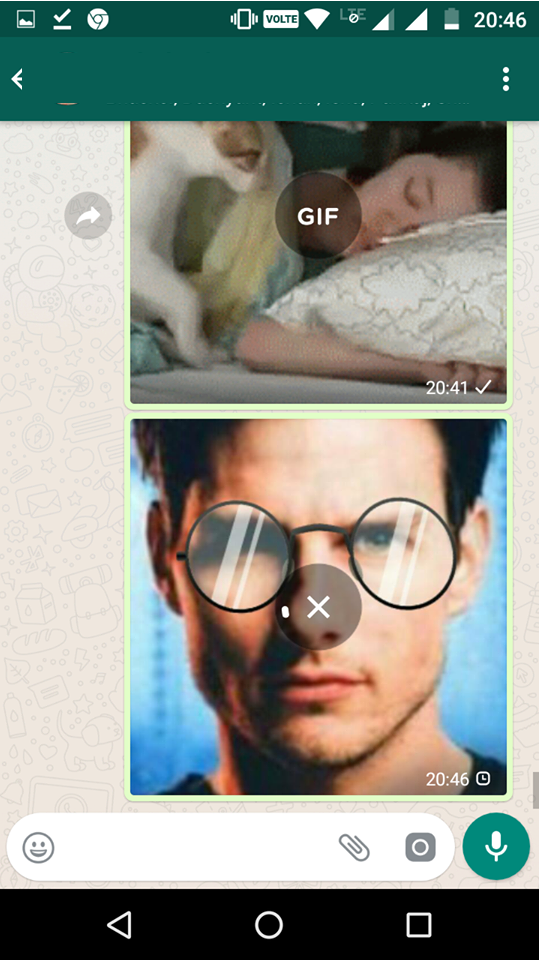 Final Words
My experience with Sticker Market was superb, I am using it for past one week, and it is working smoothly on my device. Now let me share some pros and cons which I noticed while using it.
Pros:
1) It works smoothly on my device; I haven't faced any problem while typing or sending Gifs, emojis, and stickers. It loads quickly on the device without any lag, and it hasn't affected the working of my device.
2) Vast collections of Gifs and stickers are making them ahead of its competitors.
3) Beside quantity this free android application is beating its competitors in the area of quality, most of the Gifs and stickers are fresh and more expressive.
4) Users can create their stickers from images taken from camera or from the gallery which is also magnificent.
5) Smart Dictionary option of the keyboard quickly adapts user's writing style.
Cons:
It supports only limited number of languages which is the only cons which we noticed else everything is just perfect, developer's team should work on this to reach more users.
Only one drawback associated and this con also doesn't matter as most of us use English to write messages. Try it once share your thoughts with other readers through like, comments and share.