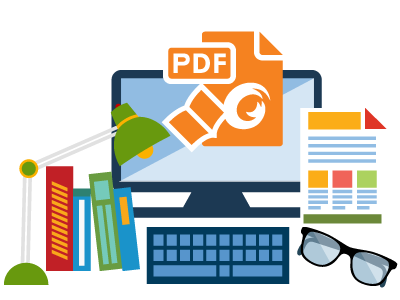 When it comes to reading books on your personal computer, the type of the file matters a lot and no need to think more,PDF or Portable Document Format is the best file format up to now.Right? Word documents is also a good choice, but the suggested one is former. So,now you are completely able to read a document and what if you need an edits in it. Have you ever think of editing them, if yes. Here are the best tools to edit the existing PDF files as per your requirements.
Here we go with the best top 10 PDF editors for the windows 10(Free and paid):
Some of the notable features include
Drag and drop feature make the uploading the files a breeze
Many designs to choose from
You can adjust PDF document's size and modify its orientation from landscape to portrait
Change color, background, fonts etc
Easy share feature for sending or viewing the files for your colleagues or friends
Auto saving to Google Drive and Dropbox is supported
Annotation, Password protection can be added to the documents that you choose
Try JotForm PDF Editor Now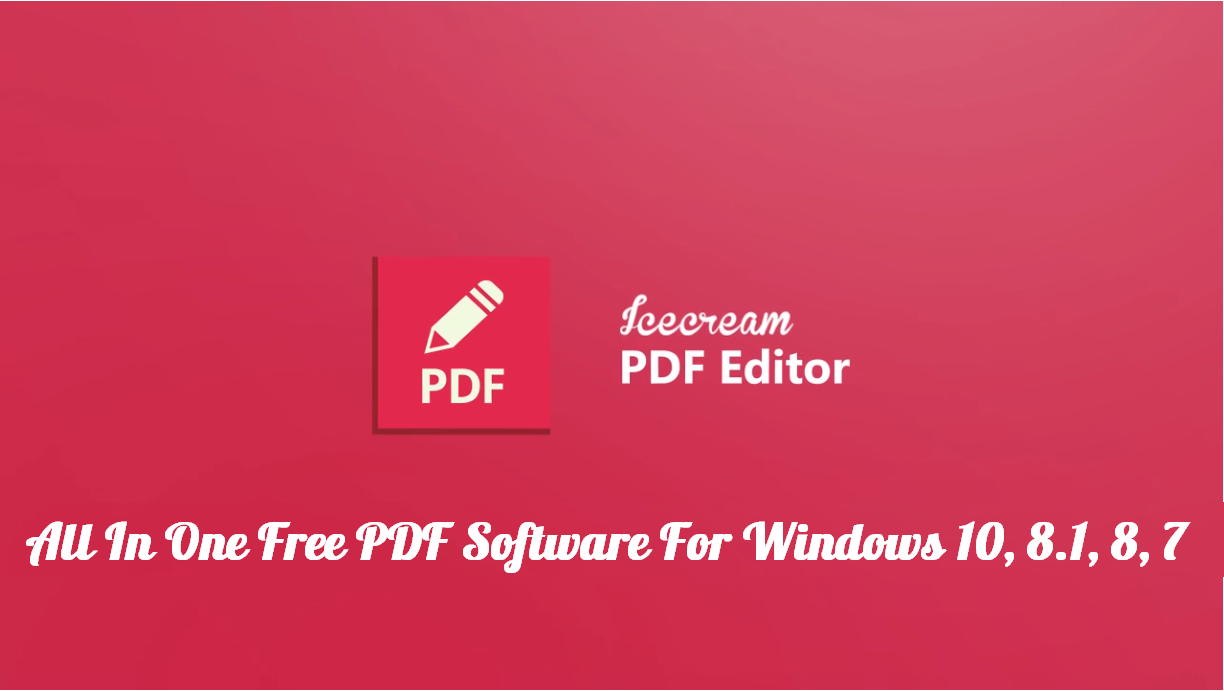 One of the easy to use best free PDF editor software for Windows 10 (PC, laptop, Surface pro, Studio) users
Some of the notable features include
Firstly the entire software is FREE 🙂
You can easily set documentation protection by setting a password (for printing, copying the text, managing pages, fill in forms, granting access to special application) or you can even limit the editing feature of your Portable Document.
You can easily add your own Water mark to your file with an image or just with a text
Pages can be easily reordered, merged, split with GUI.
You can easily mark any thing in the document with the help of arrows, lines or you can draw any shape that you wish to.
Meta data can be easily modified by choosing document properties.
Annotations can be easily added to any pages.
All other basic features of any PDF software is also included in this software
Installation file is just 17MB which is very less compared to other similar software.
Download Icecream PDF Editor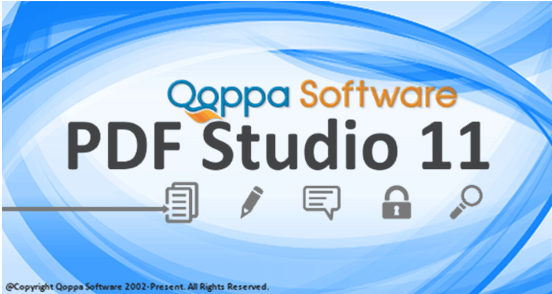 Unlike the conventional portable document editors this one has advanced features like the one given below
Spell checker which highlights the mispelled words if the content is in English (US, UK), Arabic, Dutch, English, French, German, Italian, Polish, Russian, Spanish
An inbuilt OCR scanner with support for 46 languages including the complex ones like Chinese, Japanese etc
Print simulation ( with support for different colored paper which can really help, if you are from this industry
Supports all major OS like Windows, Mac, Linux and Unix
Digital signing is possible
Merge or split big documents
Quick text search in addition to advanced one
Download PDF Studio
If you can also check A Complete Guide to Editing PDFs , and edit the PDF like a pro with very less effort.
1. iSkysoft editor: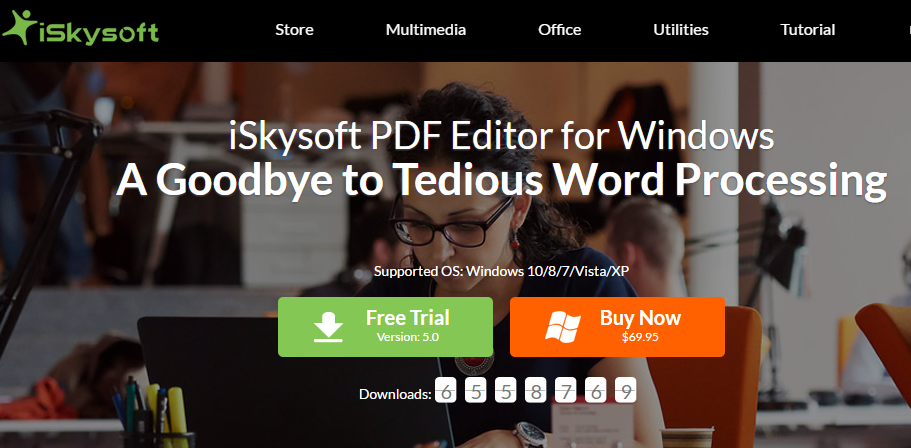 It's a paid service which allows you to edit the existed PDF files. It is included with the most advanced features with simple navigation's such as other converting options, password protect etc.The best part is the editor was a bit similar to the MS word document and so it's get popularized with its easiness. One more thing, encrypting of documents, creation of doc's and OCR options are also available as so it is worth to buy.
2. PDF buddy:

If you are completely aware of the third party installations on your computer, then this one is the best choice to edit your files online. There is nothing more to discuss about this as it was the simple pick from our list. What you need is just upload the portable file and edit it as per your requirement. It is a completely free online editor.
3. Foxit Phantom PDF:
It's the best multipurpose PDF software to edit the files. It is built with extraordinary capabilities to edit with a simple user interface. You can also convert the edited PDF file to many other required extensions.
4. Nitro Pro 9:

It's one of the player into the game which offers lot of editing features along with advanced options such as creating a PDF online etc.You can also protect the PDF files by setting up a password. One more thing, it's a cloud based software.
5. Able Word:

For those who thinks that they are non technical you can go with the able word as it was much similar to the MS word Document. First of all you need to create a document in the word processor and then you can convert it to the file type you required. By the way it is free of cost.
6. Nuance Power PDF standard :

It's a paid tool and it will be completely worth to pay and use it. It one of the most advanced editor from our list as it allows you even to create a PDF from the image text by scanning. It also include the fill-able and non-fill-able forms along with stunning document edit features. In one word, it's a complete professional Portable Document Format editor.
7. Adobe Acrobat pro XI:

Adobe is a best tool to read the PDF documents.Right? If you had good enough money you can go with adobe itself to edit the existing portable document. It is also embedded with maximum options such as you can convert the document to any file even to the power point format like DOC/ DOCX. You can also merge files into a single one as per your requirements. It's not a bad choice at all.
8. PDF Escape: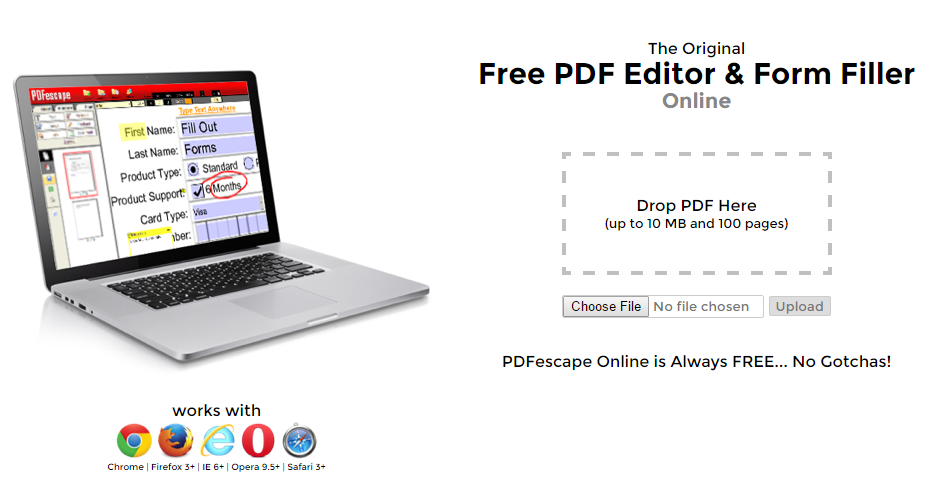 Nothing more to discuss about it as it was much similar to PDF Buddy. You need to just drag the required PDF file as it was an online PDF editor. The service didn't charge you a single penny.
9. INK Space: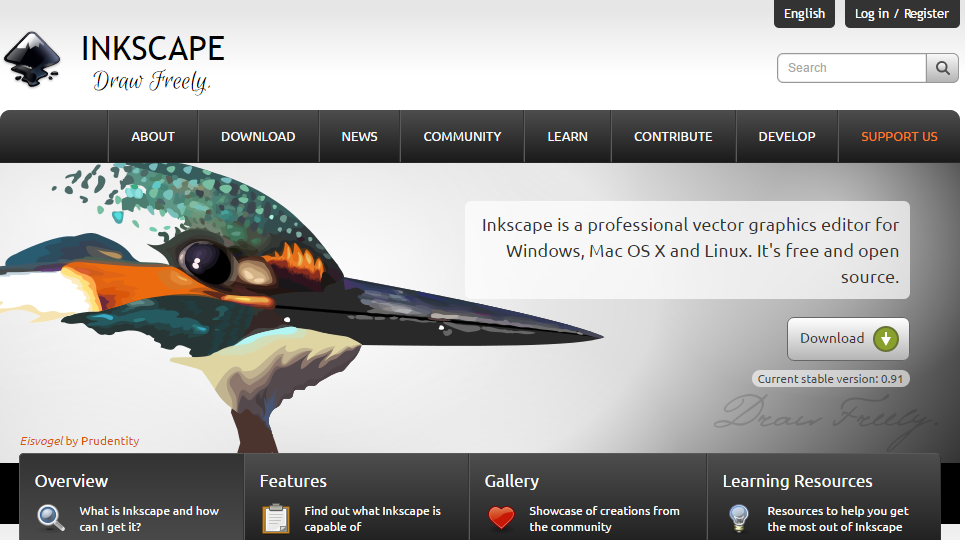 If you are good internet user you might have heard about the open source and then INK space as a best open source one. It's not only a an editor and is also for graphical designs. The best part is it is completely free.
10. DL PDF editor: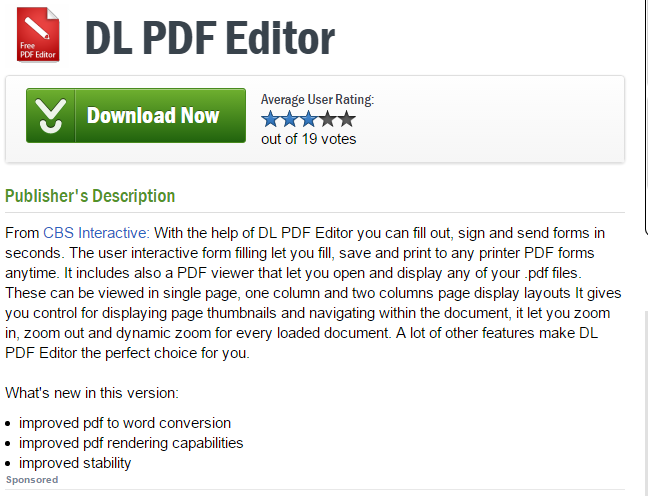 If you looking for a simple tool, this works better. You can open multiple files using tabs. It allows to insert images, watermarks and all. Finally it's a simple editing tool for free. If you want a instant one, this would be better.
Conclusion:
Having a list of PDF editors is necessary as we need not remove the credits of the original Portable Document Creators. It not a big deal to remove the water marks, logos and other names in document files with these editors. Hope you will bookmark the list for your future use.
Also, if you find the list useful don't forget to share it with your friends.