Surfshark is highly recommended VPN providers by the experts. It's a new VPN service provider which has achieved a significant place on the market with its unbeatable performance and easy-to-use interface.
If you are looking for a reliable and affordable VPN Service Provider, then Surfshark is the best option available for you on the market. Here, we have listed down every single detail of this highly recognized VPN Provider, Surfshark.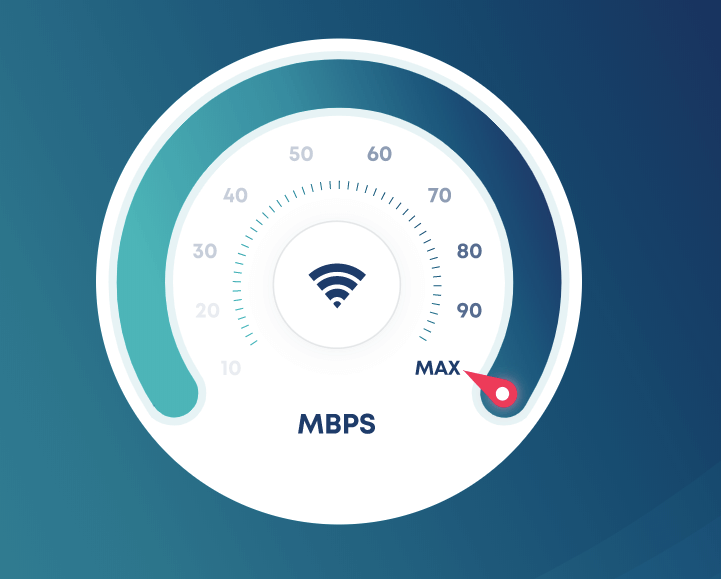 Surfshark VPN Review
Performance
As a new customer, you might not expect high from this new VPN provider. However, it offers good speed to meet your expectations at extremely affordable pricing. We have tested its speed for several times on speedtest.net and the service has broken down all the records set by other VPN providers under the same range.
It provides a download speed of 60-65 MB which is considered as high-speed compared to other VPN providers. So yes, you will get a consistent and high-performance speed. It is also very stable to improve your productivity.
The users of other VPN service users are constantly having Slow VPN connection issues. If you too are having such speed-related issues, then you should immediately switch to Surfshark as you will never have any such issues, it offers consistent high speed.
Online Streaming
Most customers buy VPN subscriptions to unlock geo-restricted websites so that they can explore the contents of different regions. If we talk about the online streamers, most users watch Netflix content by changing their geo-location through Netflix.
This VPN provides additional support to watch or stream your favorite movies and content of any region you want. You just need to change the server location and you will be good to go with it.
Apart from this, this VPN is highly used for exploring Torrenting sites. It is also working fine with other online streamers such as Hulu, BBC iplayer and many other popular Streaming Websites. It also supports HD connect, just select the desired Server and start streaming videos from popular online streamers.
Easy-to-use Interface
This provider serves an easy-to-use interface which is designed for everyone. Anyone can easily get started with its service to change the current location and IP address. After getting subscribed to its plan, you just need to install its app on a respective system. Fortunately, Surfshark is compatible with almost all PC systems and it is also available with its web version.
Once you install the app, launch it on your system and it will ask you to setup your Connection first. On the front page, you will see an option called Quick connect. Click this option to setup a quick connection. There will be additional options available, just click the Settings option to set auto-connect and more features to use their services.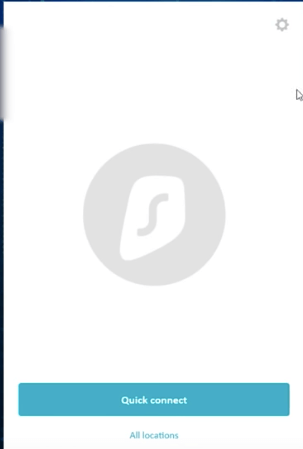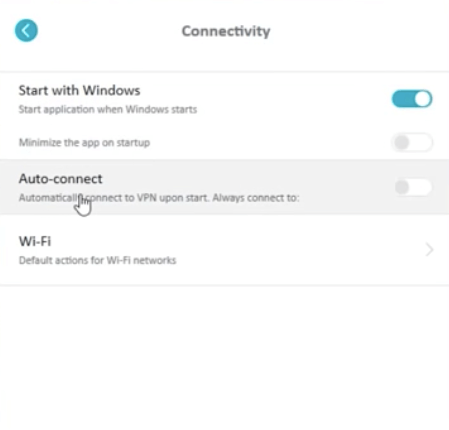 By clicking on to the Locations option, you will be presented with a list of different locations where Surfshark's servers are available for you. Just select the desired country name to setup a new connection. There is a Search field also available that lets you search for your location by simply entering the country name.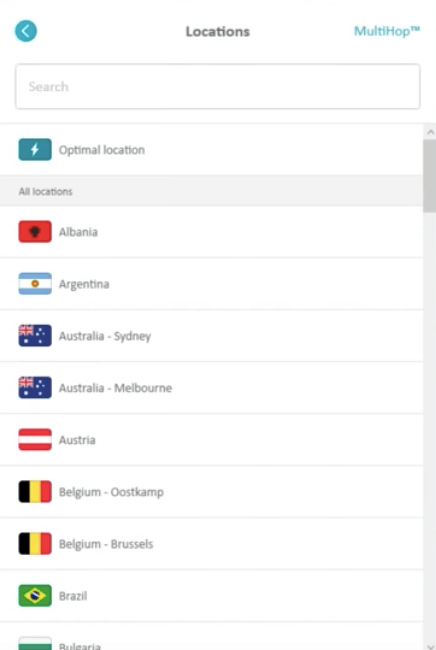 Click the Connect button to connect your system to a new Location. Once done, you will see the Connected option with a new IP Address and the connected country name.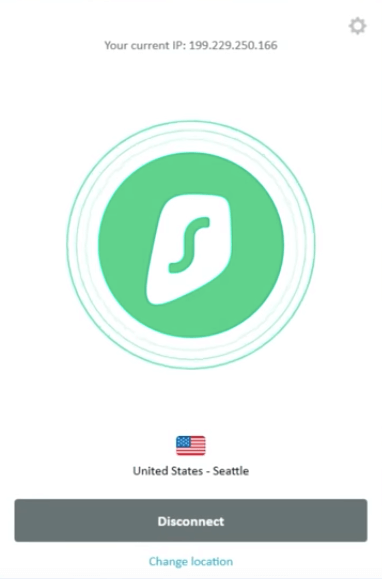 Platforms and Devices
Being a new generation VPN Provider, the service of the Surfshark VPN is available for all PC clients and web browsers. It is available for Windows, Mac, iOS, Linux, Android, Raspberry Pi and Router. You can use it on multiple devices with the same login credentials of your plan.
Apart from this, Surfshark offers additional support as proxy extensions. You can add its extension on Google Chrome and Mozilla Firefox. It offers a quick connection between your servers; all you have to do is just click the icon from the Extension bar and your connection will be done.
Supported Gaming Consoles
If you are a professional gamer and make use of different types of gaming consoles and streaming devices, then this VPN also works well with those devices. It supports gaming consoles such as Amazon TV, Apple TV, PlayStation, Xbox, Roku, Nintendo, Chromecast. As mentioned above, you can log in to any device you want with the same Login Credentials.
Security Measures
There are many reasons why Surfshark has gained massive popularity in the market in such a short period of time. It provides full security against online threats and attacks. It keeps your system protected and free from malware attacks with 256-bit AES encryption technology. It also features an instant Internet Kill Switch, MultiHop and CleanWeb tools to add additional security to your web-surfing.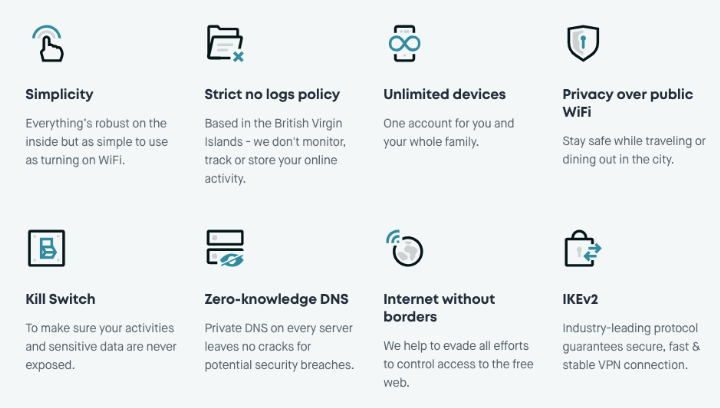 Pricing:
SurfShark VPN is extremely cheap and affordable for all types of users. You can get additional benefits with SurfShark Coupon Code which you can add while paying for your VPN plan.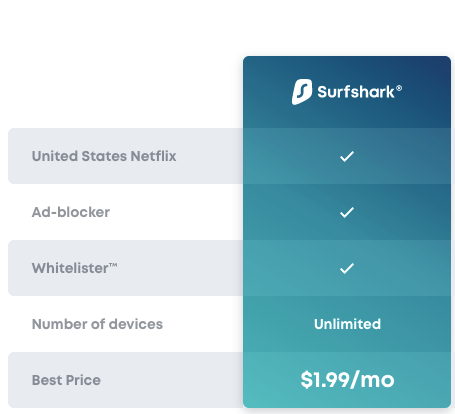 Pros:
Support for Unlimited Devices
Affordable pricing
Exceptionally good speed
Strict No logs policy
Unblocks most Online Streamers
Cons:
Limited Network of Servers compared to other VPN Providers
Poor Customer Support
Final Words:
SurfShark is an easy-to-use VPN provider which is widely available on all PC and Mobile platforms. They offer support for multiple devices connectivity and offers consistent high speed on all the networks.
The subscription plan starts from $1.99/mo which is way cheaper than other providers of the market. It is suitable for all types of users; we highly recommend this VPN Service if you are looking for an affordable VPN provider.