I had Nokia 6600 a decade ago, and it had the classic game Snake, which was a popular thing back in the days. I'm sure that majority of the readers played it sometime in their lifetime. The modern phone support high-end graphical games such as PUBG, Call of Duty Mobile, Fortnite, and Apex Legends. But, you cannot deny that Snake mobile game is an innovative classic game. Due to the limited technology, Nokia developers could not bring life to the game, but it remains an iconic playable game in my opinion.
What is "Snake.io – Fun Addicting Online Arcade.io Games"?
Snake is an Android mobile game developed by "Kooapps Games" with the aim to provide modern gaming experience. Everybody knows the concept of Classic Snake game and it needs no formal introduction whatsoever. In Android market, you can find several applications and options that provide similar gaming experience, but Kooapps developer has something else in mind. Nokia released a newer phone with update Snake Classic in it, but Kooapps followed a unique concept.
Download Snake.io – Fun Addicting Online Arcade.io Games
Snake.io Features
I would love to take this moment and explain, how different and interesting this variant offers to the gamers. Of course, you don't need a high-end phone in order to play it, and a low-end device is enough for it. I have tested the game on Moto G Play powered by Snapdragon 410 Chipset, which is an entry-level processor. You need Qualcomm Snapdragon 410 Chipset or above, 1GB RAM and 100MB free internal storage space.
1. Multiplayer
You need an active internet connection to play the game, and it connects to the authorized servers. I was surprised to learn that I am playing against real players around the world, and you are getting 20 pings to 50 pings. The lobby consists of five to ten players, and everyone is struggling to collect the beans and pleasantries. The concept of the game doesn't change, where players have to collect the maximum amount of coins or beans, and the snake will keep on growing. The one, who last longer in the game without bumping into other players, will stand as the winner.
2. Offline Snake Game
Connecting to the internet all-times is not possible for the majority of Android consumers. Of course, high-speed connections are not available in several parts of the world. The official developer added offline version, which allows the Android gamers to entertain themselves without subscribing to 2G, 3G or 4G connection.
3. Advertisements
I'm aware of the fact that pop up video advertisements aren't funny and rather annoying in my opinion. The game offers a premium package, which removes annoying video advertisements, and it will provide seamless gaming. The advertisements do not pop-up during the game, but when you finish the round or eliminated, then you can watch a video ad to earn a reviving point. Get rid of annoying advertisements by spending $1.19 via Google Play.
How to Play Classic Multiplayer Snake Game on Android?
Remember, your device should be running Android 5.0, 1GB RAM, 100MB free space, and 1GHz processor. Minimum hardware requirements must be met in order to run classic snake game. An active internet connection is required to play an online multiplayer game with real players around the world.
Step 1: Install the Android application from the Google Play Store, and then tap to launch it.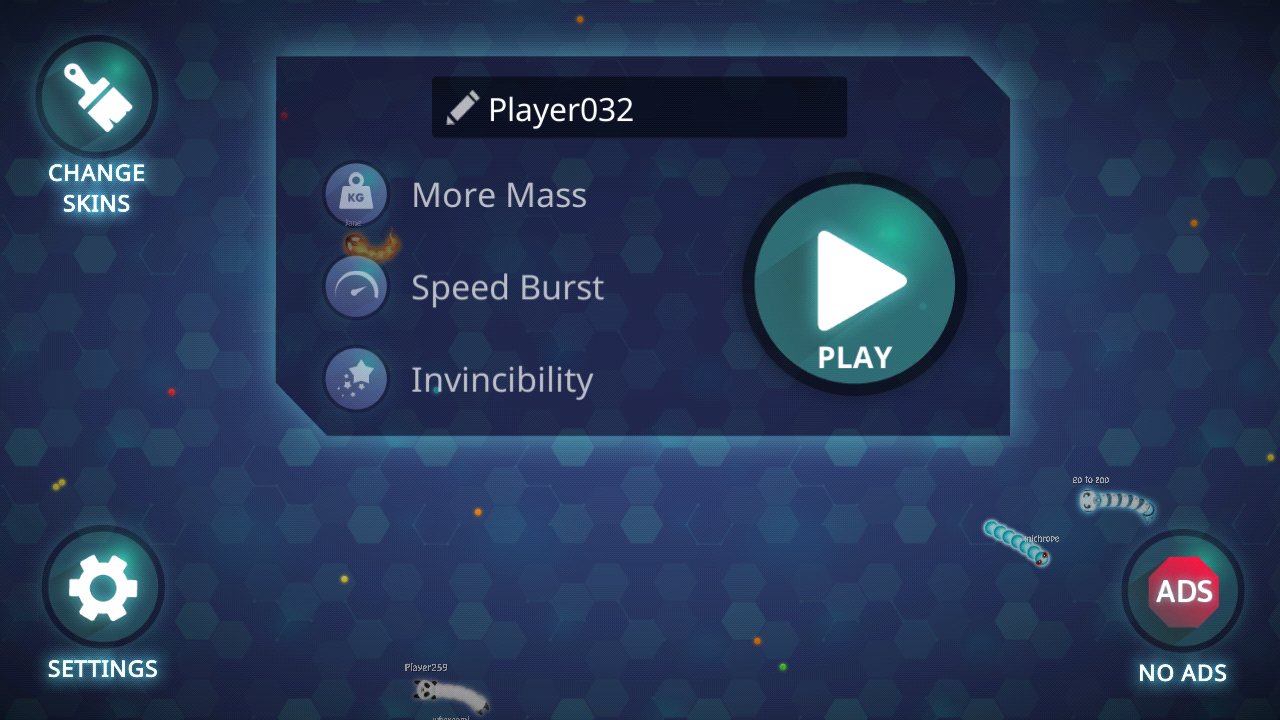 Step 2: I never play along with the default name, and I prefer the players to change the name. Tap on the play button to begin the journey.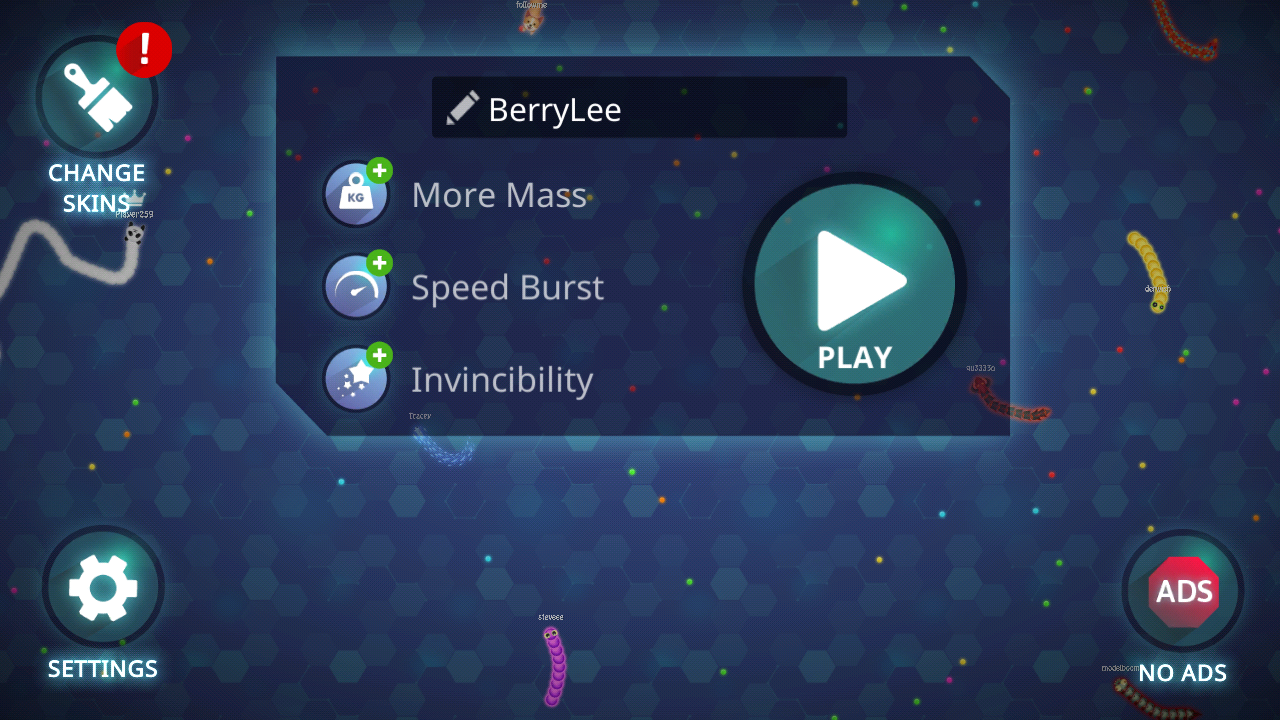 Step 3: A quick tutorial will show up the screen that explains the basics of the controls, game elements, and more. I recommend newbie's to learn about it because it will put you at an advantage.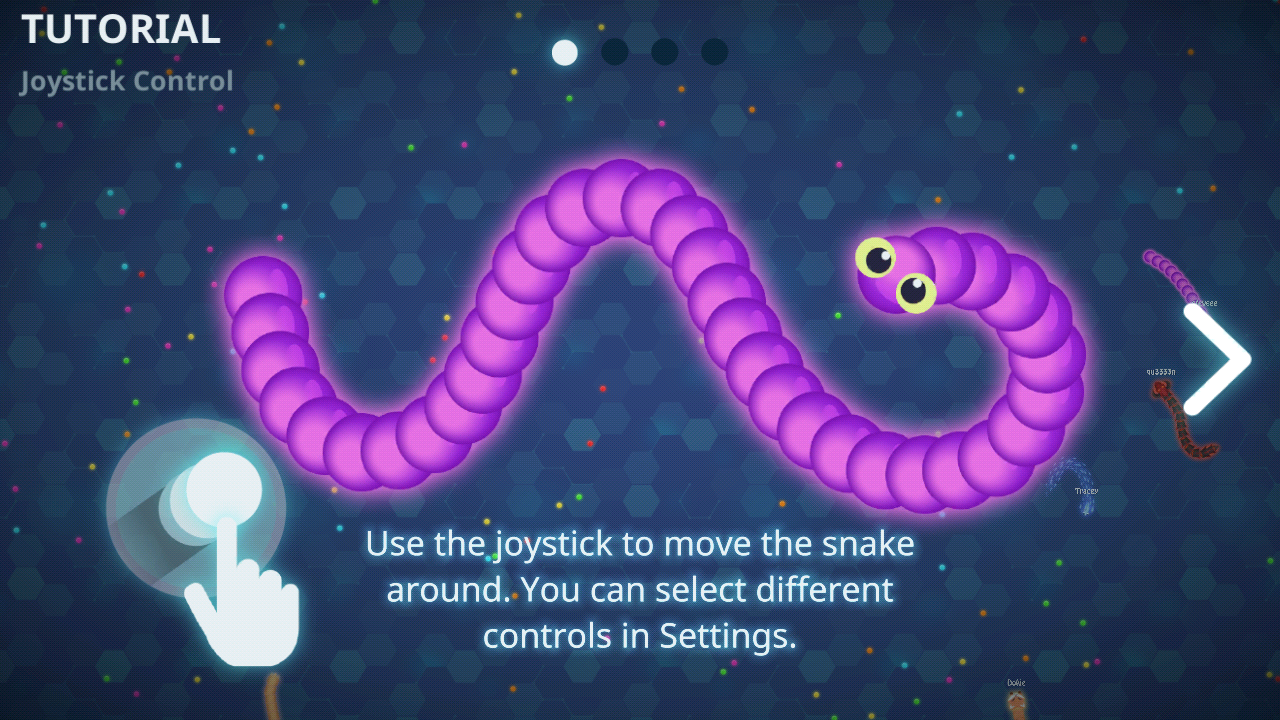 Step 4: The multiplayer game begins, and I had a good experience. The graphics were compelling and I play highly graphical PC games like PUBG PC and Apex Legends.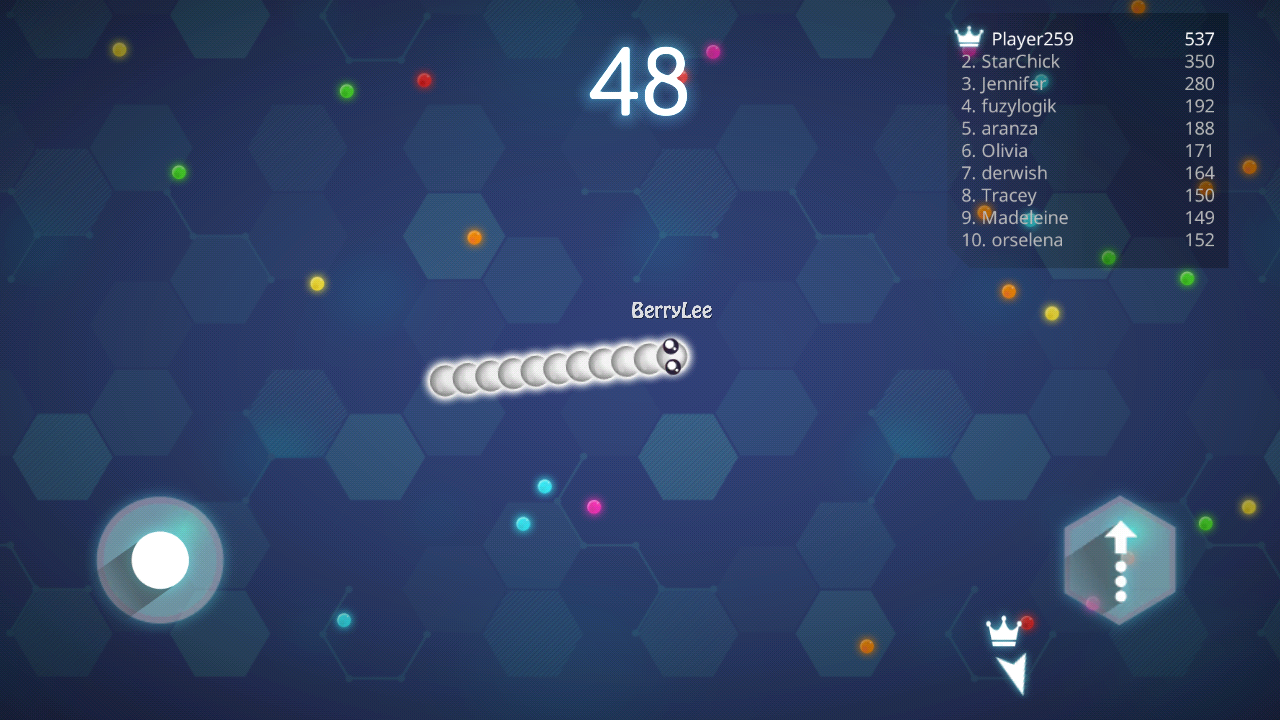 Step 5: I had zero kills because it was my first game, so do not judge me based on the point. I was taking screenshots during the gameplay, and I got eliminated by the opponent.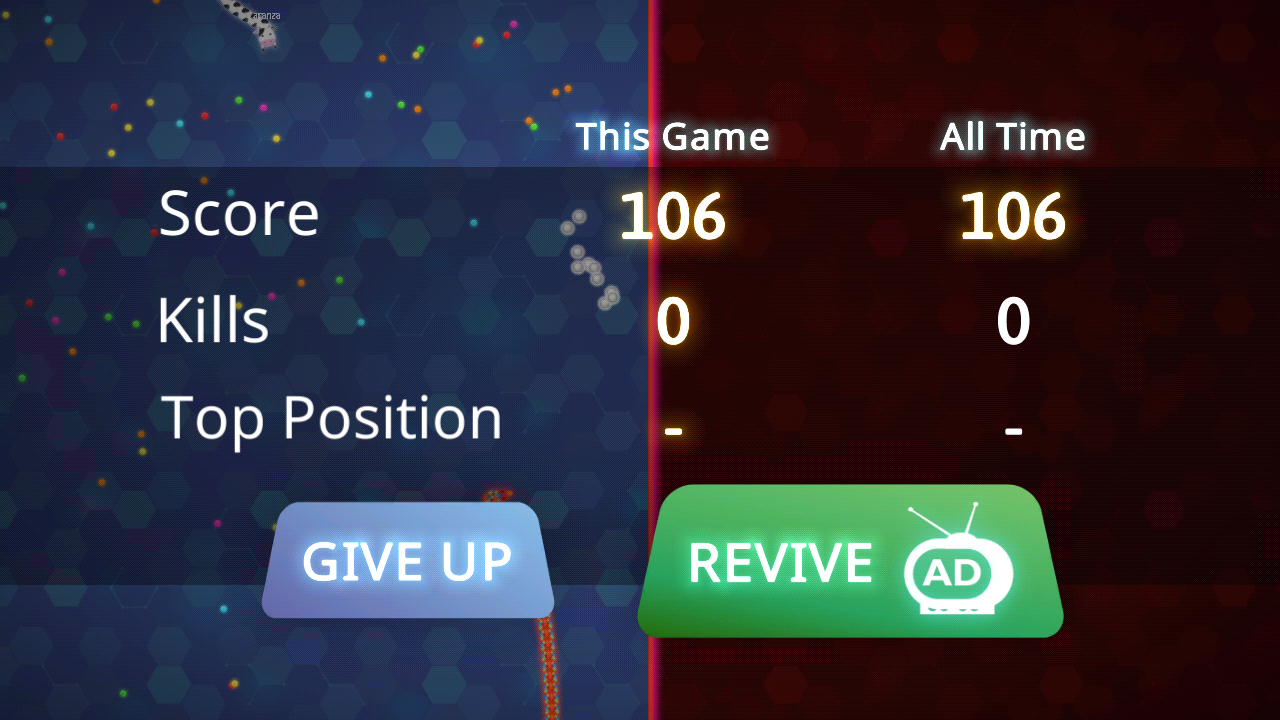 Step 6: Tap on the gear icon to access settings.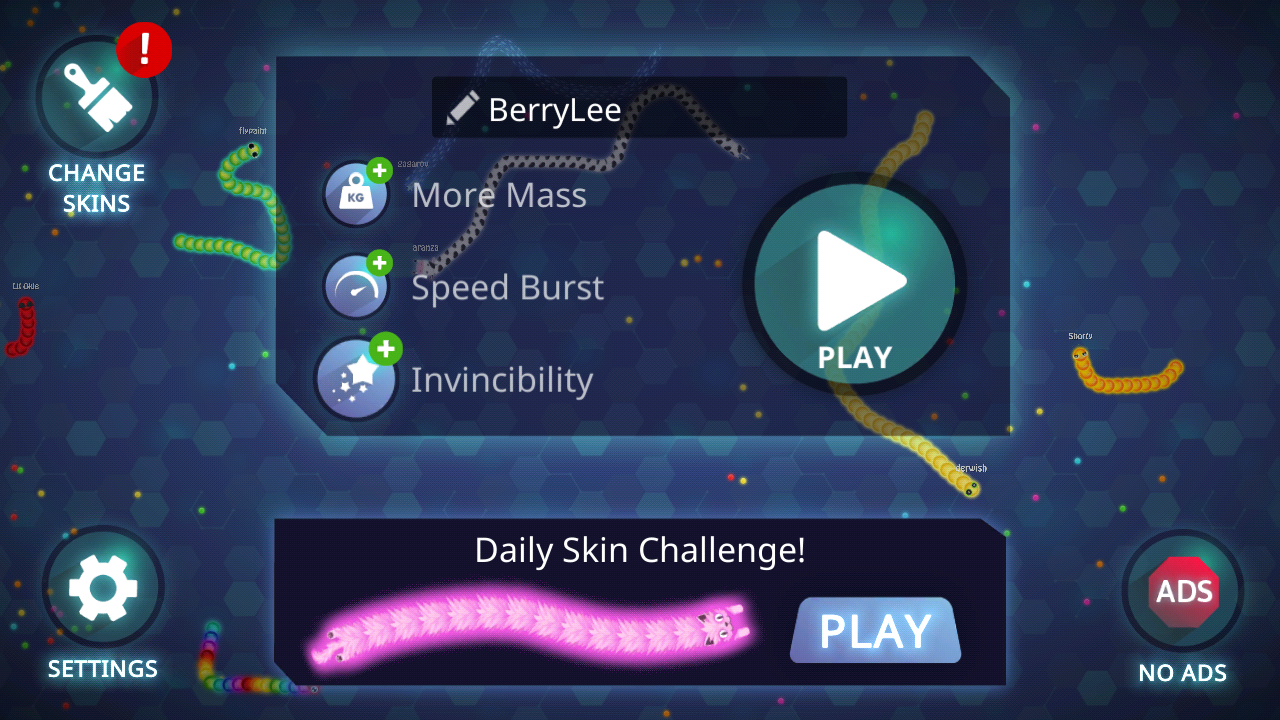 Step 7: I selected controls because I was checking multiple options. If you want to customize the game, then you can always tap on the gear icon, and access settings.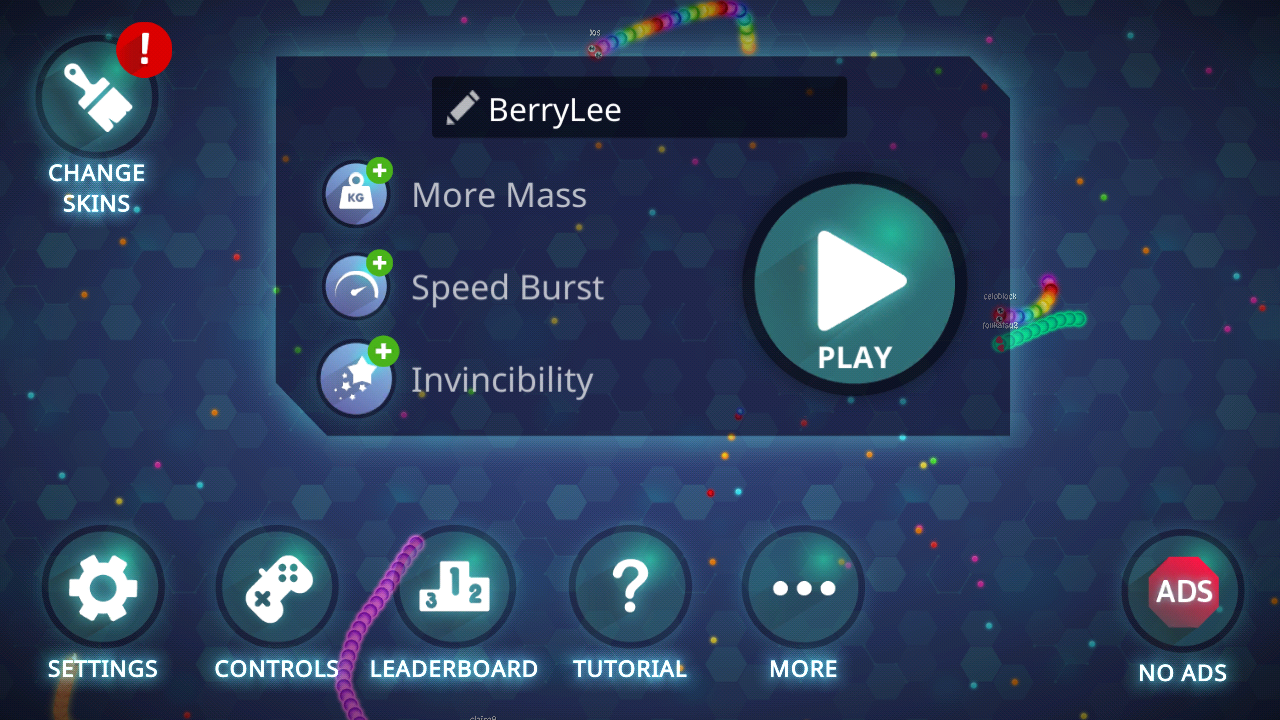 Step 8: In controls, you got joystick, arrow navigation, and pointer. I prefer joystick because modern game is following Joystick navigation.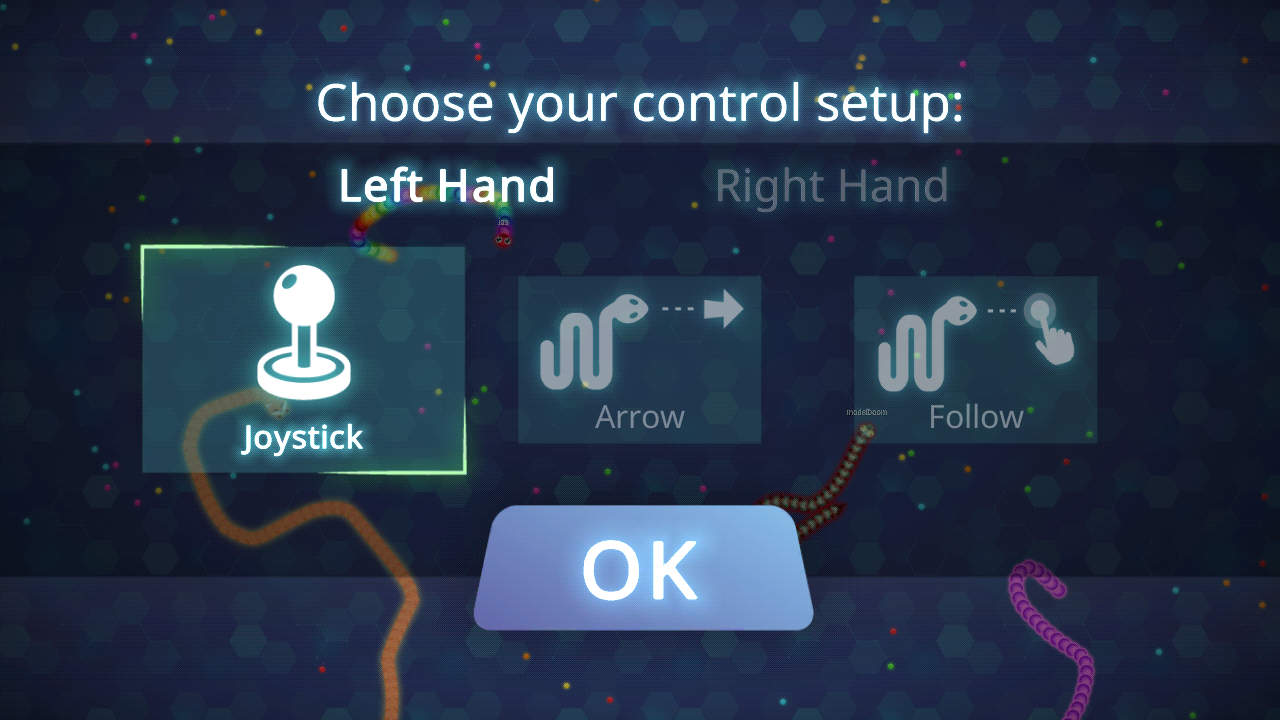 The application does not charge a single penny for downloading and using the application. If you pay $1.19, then advertisements removal is possible.
Bottom Line
I definitely had a good experience after playing the multiplayer classic Snake game. I loved the smooth graphics & lag-free experience, and it runs exceptionally smoother on older machines. Let us know what do you think about the Snake.io in the comment section below.