Torrenting is an excellent service we use to download or share our favorite content, yet it can be risky as well. If you live in Western Europe, you can be forced to pay copyright violation fines, and in some cases, prison sentences are not that rare. The situation is even worse in Australia and the United States of America.
First, you will need to download utorrent portable or any other powerful torrent client and then use a VPN to solve the issue with copyrights. There are many VPNs which claim that they are the best for torrenting but before you pick up the first one, read our VPN rating to choose the best one.
What are the main criteria of a good VPN for torrenting needs?
Even some great VPN may not satisfy your needs in terms of torrenting. Your VPN must allow torrenting traffic, have standard security/privacy features, be free of scandals or negative feedback from users, affordable price, and flexibility to work from anywhere with access to anything from torrents to Netflix.
ExpressVPN

ExpressVPN is one of the fastest and secure VPNs for torrenting needs. It does not restrict 2P2 usage to servers. It has more than 2,000 servers in around 100 countries. ExpressVPN works very fast. If you compare this VPN on the market, it has the best performance. You can use this VPN even if you have a mediocre connection and try your best to torrent safely. ExpressVPN has powerful encryption, a kill switch, and a lack of IPv6/DNS leaks. It is based in the British Virgin Islands, which is a British overseas territory that has absolutely no data retention laws.
NordVPN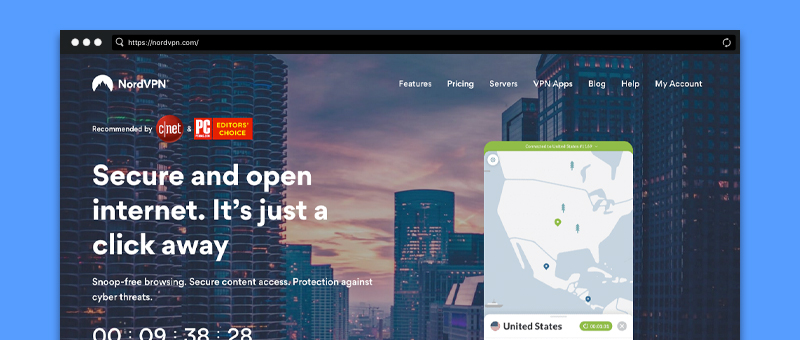 NordVPN is famous for security, speed, and affordable pricing. If you compare this VPN with similar programs available on the market, this one has one of the most reliable security protection thanks to potent encryption and no leaking issues. The company is based in Panama, where there are no data retention laws. NordVPN has more than 5200 servers, which are based in more than 60 countries. All servers support torrent traffic. This VPN is amazingly cheap. You will get access to many features.
TorGuard

TorGuard works both as a torrent client and a VPN service. It is a powerful program for torrenting and being safe while downloading content. In terms of security and user's privacy, this program is perfect thanks to AES-256 encryption, no leaks, an excellent kill switch, and even stealth protocols. The only thing you should take into consideration is the place of the company's registration – The United States of America. In fact, it is not the best place for being secure online. This VPN breaks all records in the number of servers, which exceed 3,000 in 50 different locations. TorGuard VPN is one of the fastest programs for Windows devices.
CyberGhost

CyberGhost is based in Romania, which is one of the best places for creating a torrent-friendly VPN service. This country has a pro-privacy stance and no laws for data retention. You will like the usage profiles of CyberGhost and the impressive feature "Torrent Anonymously" to keep your profile incognito. In terms of available features and encryption, CyberGhost has excellent security level. Using this VPN, you will minimize your risks while being online or torrenting. The VPN has 3,500 servers in 60 countries. You can use up to seven devices at the same time. It is possible to protect your computer at the router level as well.
PrivateVPN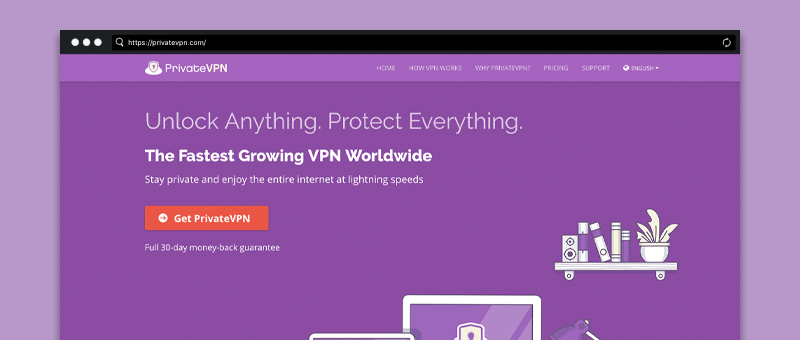 PrivateVPN is a lightweight program with 100 servers, which are based in 59 countries. Surprisingly, the speed of PrivateVPN is quite fast. The VPN is optimized for various small-scale operation when speed does not play a vital role. PrivateVPN does not discriminate against torrenting. The company is registered in Sweden, which is not a super-privacy-friendly country, but the VPN does not keep your logs, which is excellent. As for the technical side, it is a compelling program with secure encryption and the needed. There are no leaking issues. PrivateVPN has a low price. Besides, you pay once and can use the service on several devices at the same time. Potential clients can use a free trial to test the service. In case they are not satisfied, there is a 30-day money-back guarantee.
Conclusion
If you torrent, you should do it wisely. Select one of the VPNs above to protect yourself while being online. The VPNs from our listing will provide you with the best torrenting experience, which is based on the strictest requirements. Using VPNs, you can torrent efficiently and safely.