Microsoft invented password removal tool, but it requires manual work before the computer gets locked down. Do not consider Windows Password Recovery a missing feature and it cannot come in handy when you were not aware of it in the first place. Microsoft certified engineers cannot help the customer in this regard expect resetting the PC or re-installing Windows PC.
What if I tell you that there's another way?
I inform the readers that this is a paid solution, where you have to pay a few bucks to unlock premium features. The software company provides free trial period in order for the customer to make up their minds.
We are going to have an in-depth look at features & functions to learn, whether it is worth your attention or not.
1. Works on All Windows Versions
Whether you are a software engineer or average consumer, WinPassKey designed to work on any given machine. Fortunately, the solution supports Windows XP to Windows 10 editions and no need to be concerned about 32-bit or 64-bit because it works on all variants of Windows OS.
Coming to the hardware requirements, you need CD or DVD or USB flash drive and the low-end machine should be enough for the task. Remember, an alternative CPU is needed to install the program and create a bootable drive for resetting the password.
2. Storage File Systems
Microsoft doesn't support MBR or GBT partition because it prefers NTFS file system HDD or SSD. Fortunately, the program developers optimized the function to run smoothly on FAT16, FAT32, NTFS, and NTFS5 file systems. I will demonstrate the program functionality first hand, so you can learn about the UI, and how to unlock the computer without a password.
3. Online Threats

I have read a lot of negative news about Chinese products in newspapers, channels, and other publications. I don't know much about the Chinese government deal, but I want to be secure and safe from threats. I did not want to take a chance of installing a suspicious program on my computer stealing sensitive information. Thus, I ran an intensive test using VirusTotal online security and I got no threat alert. I want to remind the consumers that WinPassKey is a registered product and it doesn't contain threats.
4. Recovery Rate
Even certified engineers do not make promises because they are fully aware of the consequences of password lockdown. "Shenzen iSunshare" software-company claims that the solution will recovery any given computer. I wouldn't doubt the program because I already tested similar programs in the past, and it indeed works. The probability is pretty much accurate, and I blame Microsoft for not putting a strong barrier.
How to change the boot sequence in BIOS?
When you aren't able to access Windows PC, you can connect the bootable USB drive or CD/DVD in the locked PC. An administrator cannot achieve it without setting the boot sequence, and allow us to guide the readers through.
Step 1: Click on the start button and click DEL button or F1 or F2 button. Remember, the keyboard shortcut keys differ from motherboard manufacturer. For MSI, keep clicking the DEL button until you end up in the BIOS and then select "BOOT."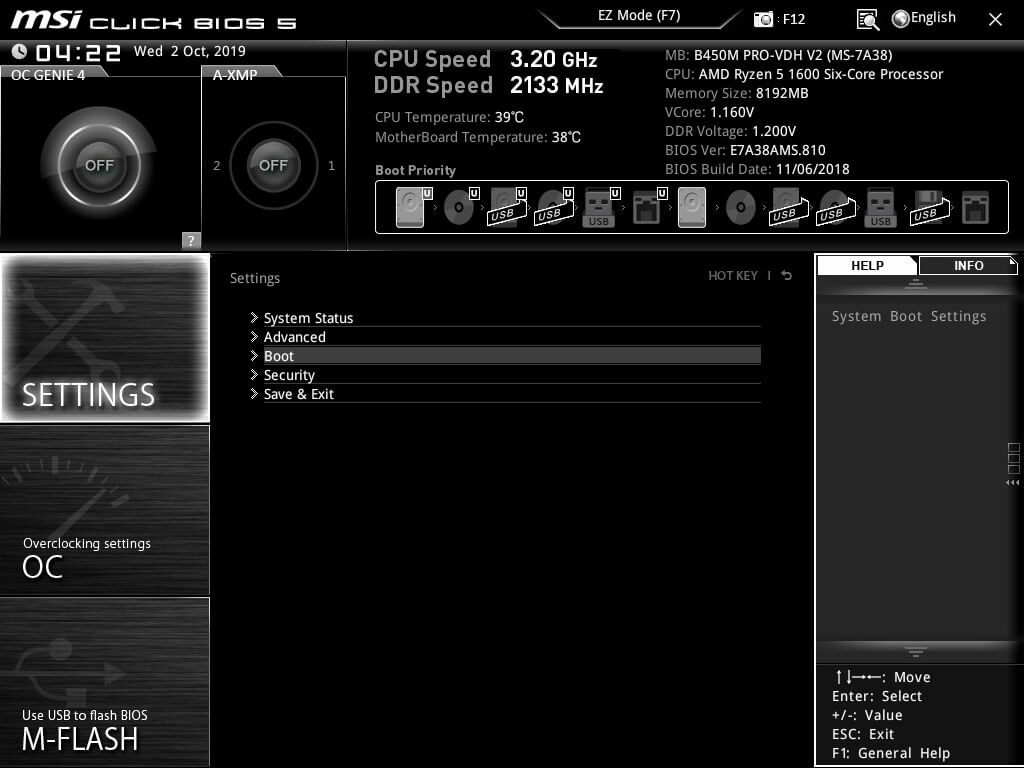 Step 2: In the boot sequence, select the first one.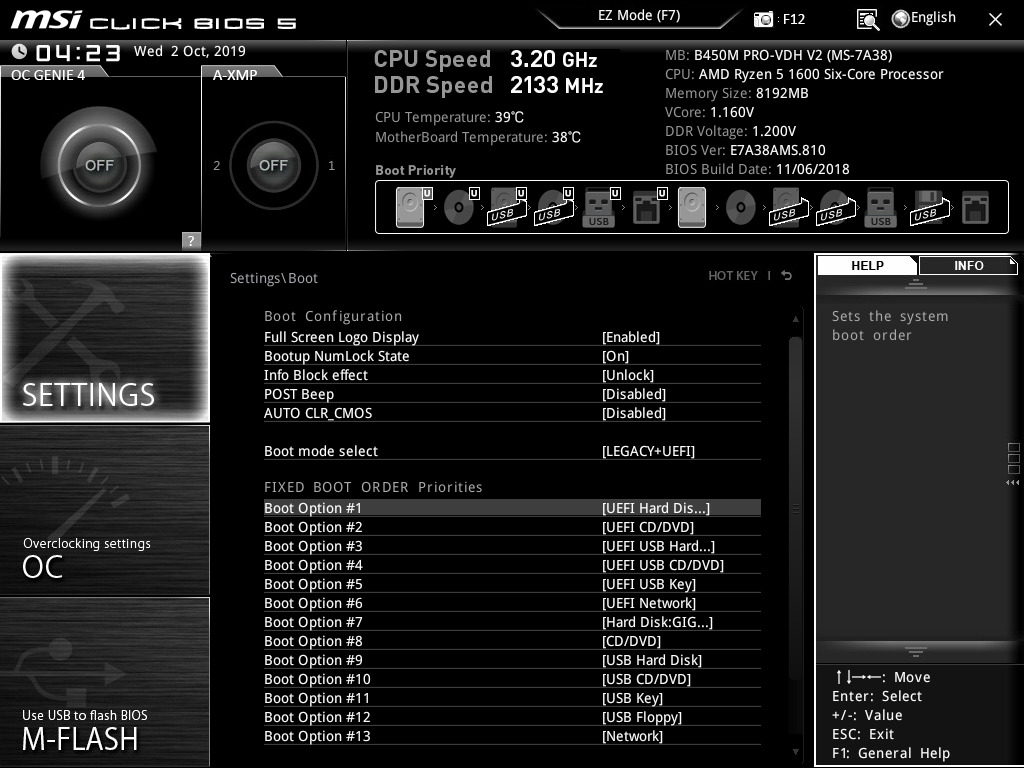 Step 3: I haven't connected USB flash drive yet, but I recommend doing so or else, it won't appear on the list. Make sure to recognize the device name, and then select it.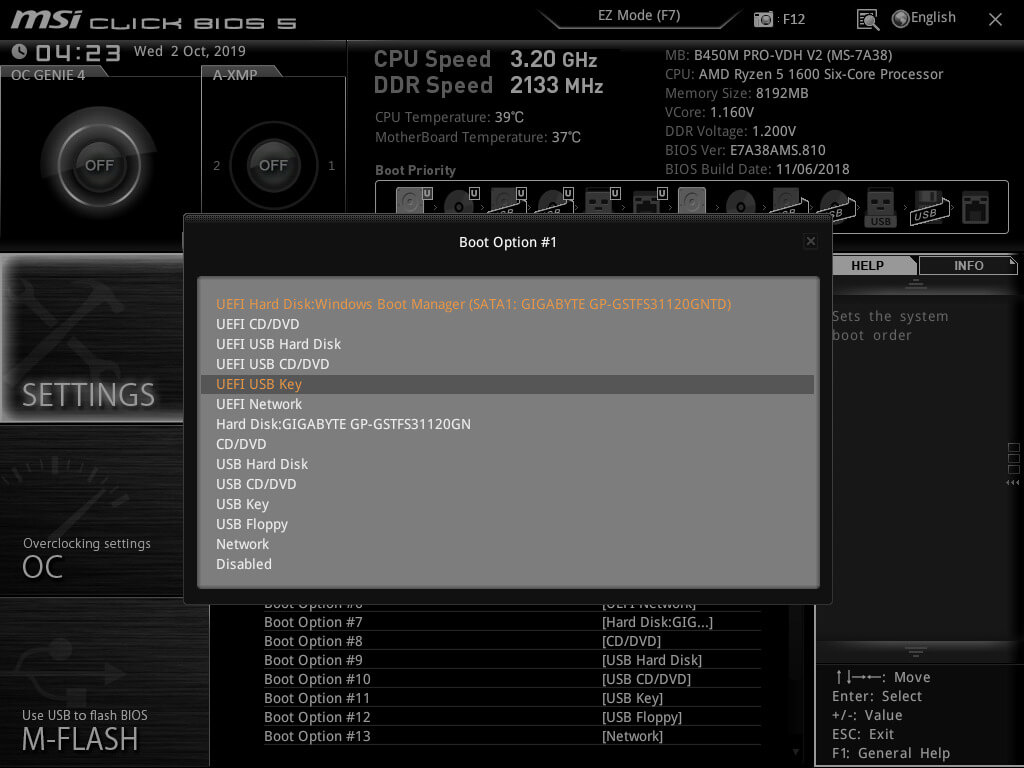 Step 4: Go back, and then click on "save changes & reboot."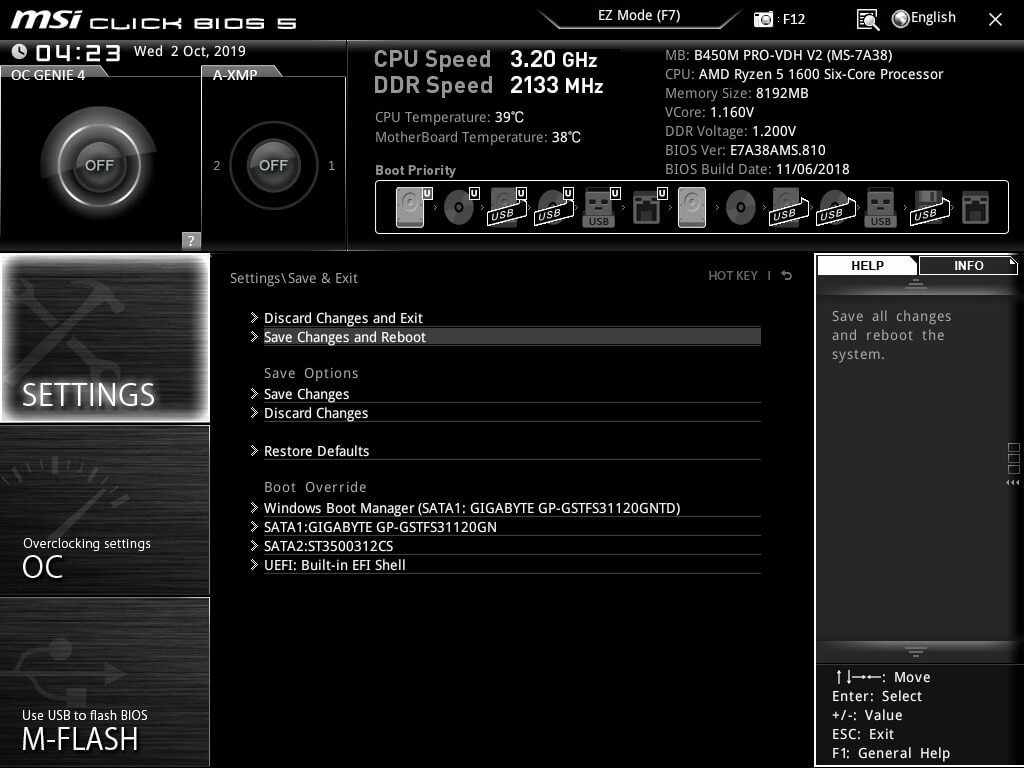 The instructions in different manufacturer's motherboards may not have a similar user-interface, but you will find similar options. I recommend watching a few videos on accessing BIOS on YouTube for knowledge purposes.
How to Unlock Computer without Password?
Let me remind the readers that you need USB flash drive or CD/DVD for the process and an alternative Windows machine for the process. 1GHz processor + 512MB RAM + 300MB free space + Windows XP is the minimum hardware requirement.
Step 1: Launch the WinPassKey & connect the device of your choice. Click on the USB device or CD/DVD, in my case, I have selected a USB storage device.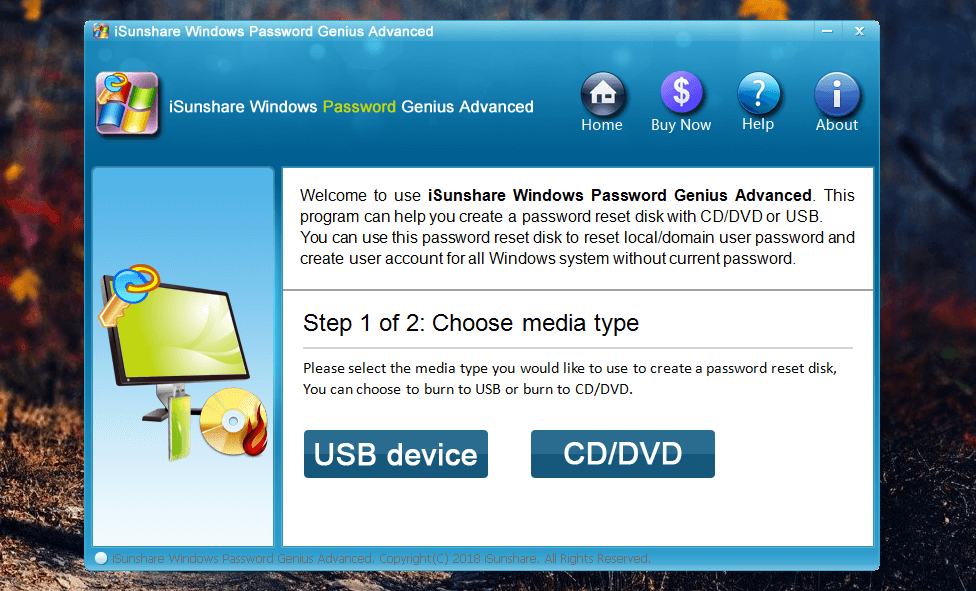 Step 2: Click on the "begin burning" and let it finish.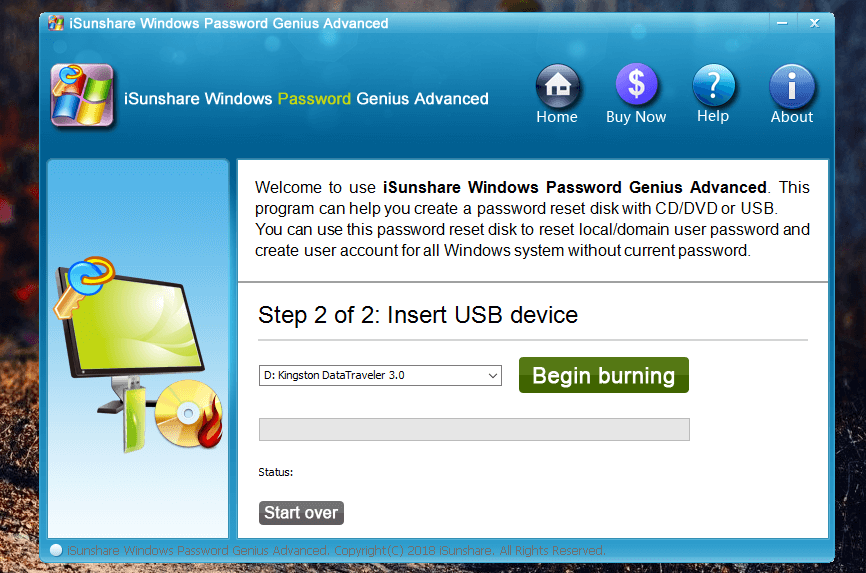 Step 3: Above, I already provided instructions to change the boot sequence in the BIOS and restart the PC. Now, select the Windows OS, User, Choose "Reset Password" or "Add User" and then click on "reboot."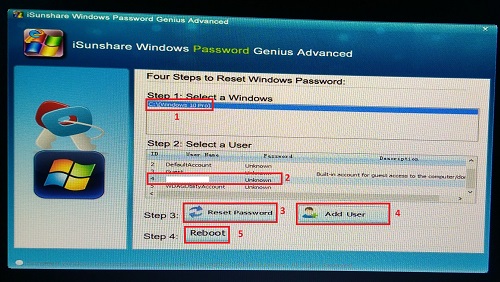 The computer will reboot in a moment, and it will land the administrator on the official Windows screen. Depending on the selection, you can change the password or add a new user.
Bottom Line
WinPassKey is available in four packages starting from $20, and I recommend checking out the free version. I recommend the readers to disconnect the Internet and recover the data. After recovering the sensitive data, re-install Windows OS or reset Windows PC. Let us know what do you think about the WinPassKey in the comment section below.