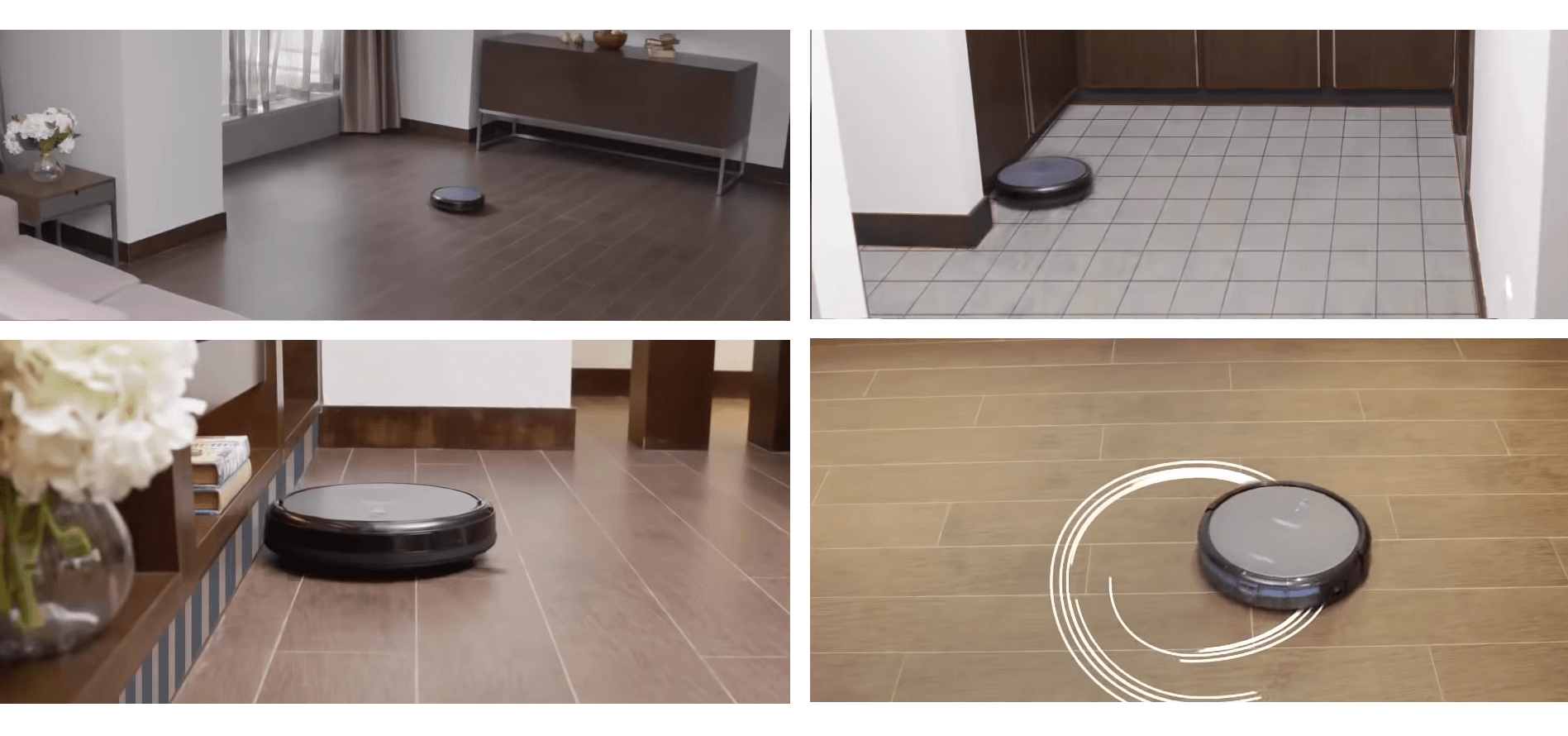 A great sale season is coming, and now it is time to make a wishlist where you can put the most desirable things that you always lay aside. The Black Friday of 2018 is promising to be very hot and very rich for deals. So, be ready to make some of your dreams come true.
In this article, we will watch over the best Black Friday robot vacuum deals. To be exact, we will give you short reviews of the best robot vacuum brands and models for every budget.
But before we start, let's get a small overview of the robot vacuum cleaner itself.
Robot vacuum cleaner
It is the robotic device that works autonomously without human help. Robot vacuums usually have an O-shape with low profile design that allows it to get the hard-to-reach areas under furniture.
The device can become a great helper in some domestic chores. It saves the time of the owner and makes living easy and comfortable. If you dreamed about robot vacuum cleaner than it's time to purchase one because there are great Black Friday robot vacuum deals all over the world.
Robot vacuum cleaners for every budget
The most popular and most wanted on the Black Friday robot vacuum brands are these ones:
We will not be able to review every model of each brand, but we can give a basic overview of the most wanted ones.
iRobot
Roomba from the iRobot is favorite and the most trustable robot vacuum cleaners all over the world. Many people by saying Roomba mean the robot vacuum cleaner, for both of these meanings are synonyms.
Roomba has a very wide range of robot vacuums model. Three series of the robot vacuums allow choosing the device according to every pocket. Robot vacuum cleaners of 600-series are for the strict budget. They include Roombas 614, 675, 690; these models are supposed to be the best Black Friday deal for the lower price level for iRobot. All these robot vacuums perform quite an impressive functionality in spite of lacking some features that are included in the higher level models.
Roobma 675 is an excellently affordable robot vacuum cleaner that has perfect Wi-Fi connectivity, full complect of brushes and iAdapt navigation technology. The Roomba 690 has the same functions as 675, but it also has the virtual wall technology included. The price of the Roomba of 600-series hovers between $250-300.
The Roombas of 800-series more expensive but performs more functions. The most desirable model of the 800-series is Roomba 860. It is a great Wi-Fi connectable device with impressive suction power increased 5x times. The device also has Advanced dirt detect technology that you can be sure it cleans every inch of the floor from dust and debris. The average price for the Roomba 860 will fall from $500 to $375, so it can become a great deal.
Roombas of 900-series are regarded as the robot vacuum cleaners of the highest price level, and, sure they offer excellent functionality. The most desirable models of the 900-series are Roomba 980 and 960.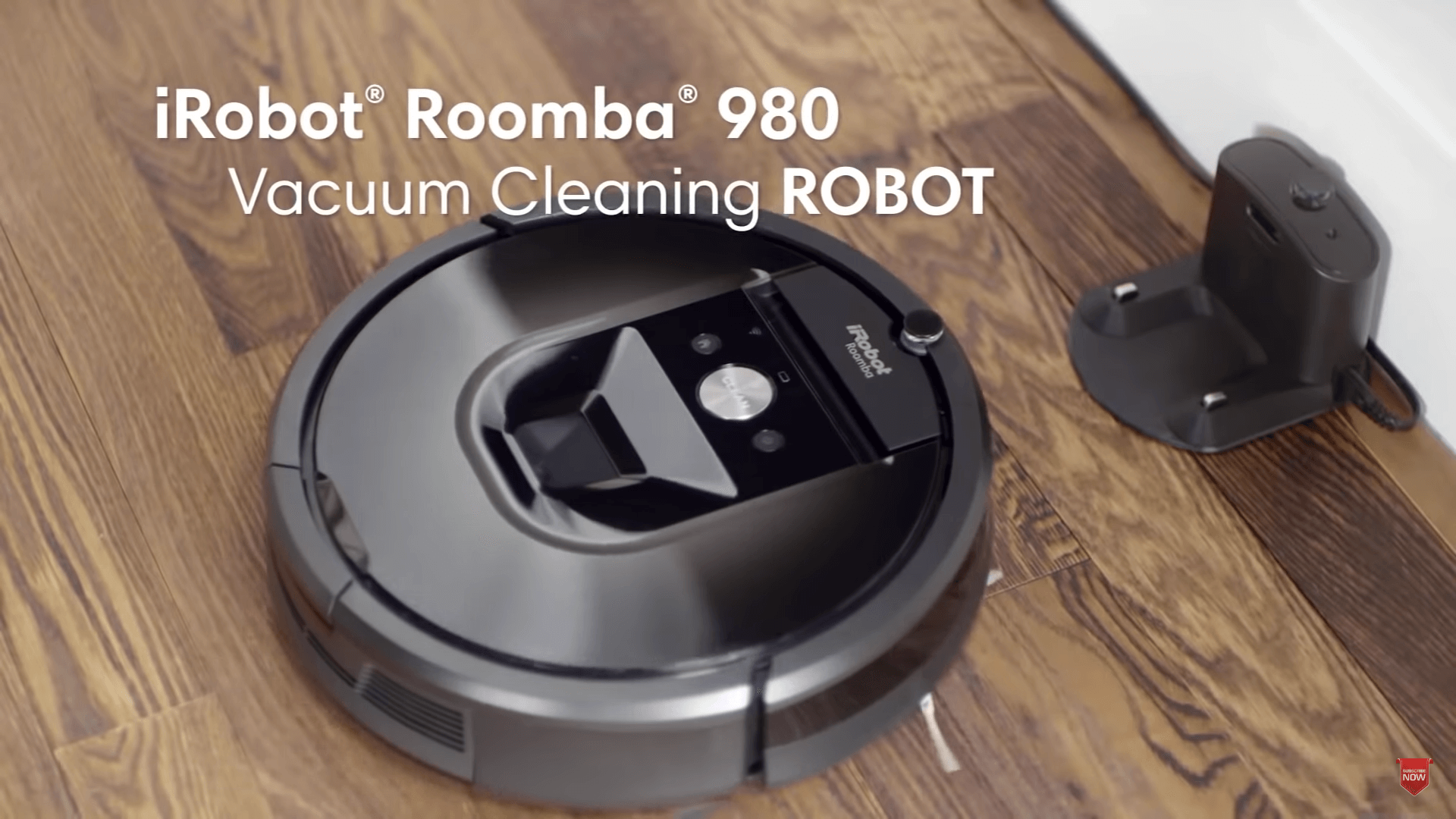 Both devices perform themselves perfectly. They have many in common, but there are also some important differences. Roomba 980, besides the standard features with 960, also has a more powerful motor. The engine performs ten times higher suction power that allows deep and thorough carpet cleaning. The device also has advanced cleaning settings which 960 lacks. The average price for these models is between $700-900, but on the Black Friday, it falls to $550-750. So, don't miss your luck.
Eufy
Eufy is always regarded as the best robot vacuum cleaners for carpets. The brand offers quite affordable devices for the tight budget. We will overview the two most wanted series: 30-series and 11-series.
Most models of these series can be put on the one price level. These are mostly affordable devices with quite a number of functions and features. The Eufy BoostIQ RoboVac 30 and 30C are two types of one model. The only difference between them is that 30C has Wi-Fi compatibility and can work with Alexa. Other features are the same: they both have rather powerful 2Gen motor with quite an awesome suction power of 1500 Pa. They are both very quiet and have a pet-friendly and a baby-friendly design. On this Black Friday, the average price on these robot vacuum cleaners will stay about $270-300.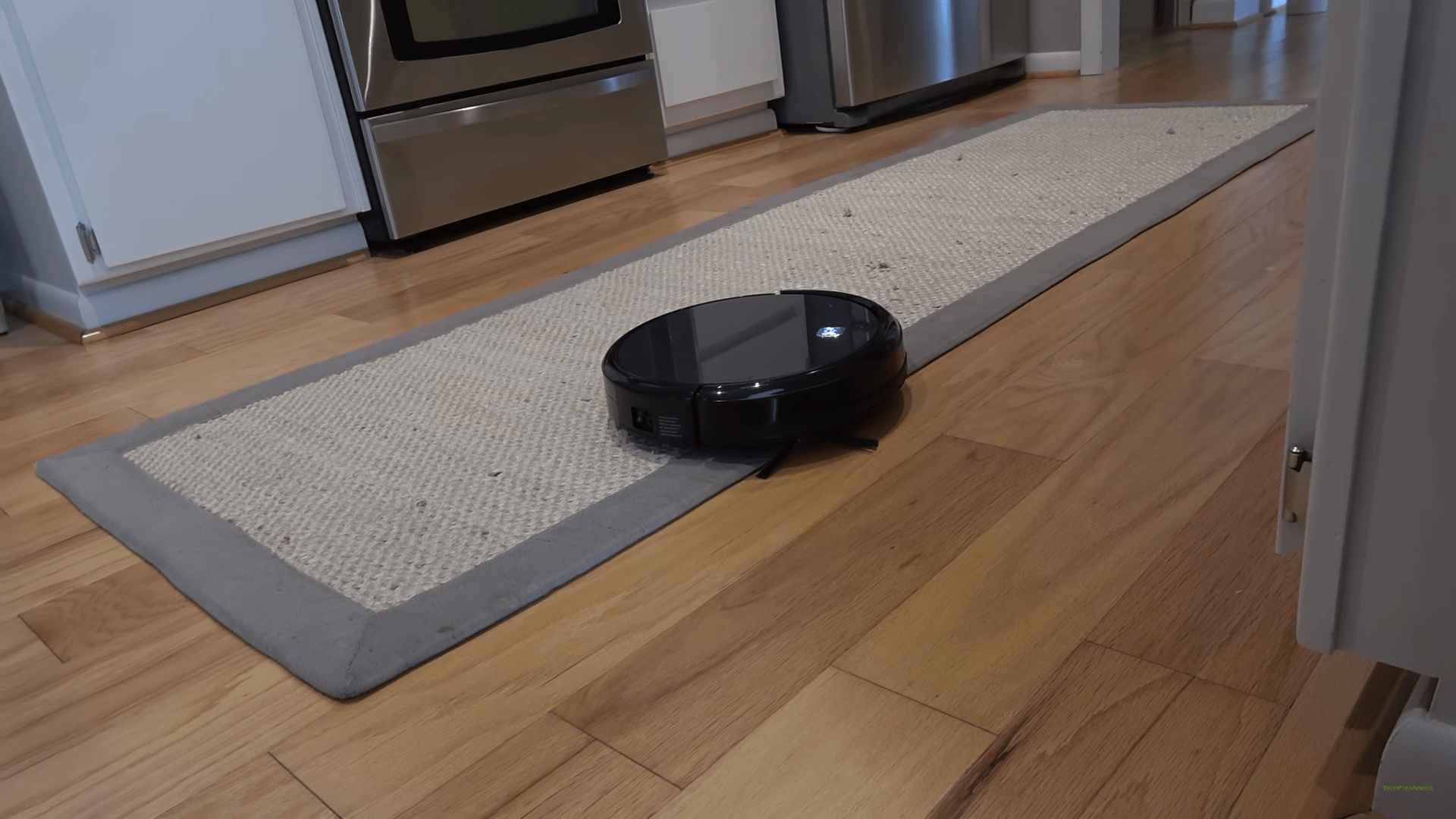 The other most wanted models of the Eufy brand are of 11 series. These models stay in the lower level than 30-series, for they are lack of some excellent features, like Wi-Fi connectivity, Alexa connectivity and Boundary Strips system that allows the vacuum cleaner to stay in the boundary. The main differences between the 11-series models are consist of the following positions: Eufy 11 has no BoostIQ Technology, the 11+ model has this technology of the first generation; the 11S has the 2nd generation. The other differences are of dustbin size and product height. These models have the price from $270 to $300
Neato
Neato is quite a rival for the Roomba robot vacuums. It offers some unique models with 25% discount and, is, very likely, the only brand that offers non-round robot vacuum cleaners. The Neato stays off the O-shape and makes devices with D-shape design and low profile.
On this Black Friday, Neato promises to low down the cost of the most popular and favorite robot vacuum models; they are D3, D5, D6, D7, and D80. The devices are from different price-level so that they will fit different pockets. They have much in common, but there are a lot of differences. Some of them we will describe further. All of them are of D-shape with corner smart technology. The shape of the letter "D" allows the robot vacuum cleaner to reach the corners and walls even under the furniture. All the models also have laser smart mapping and navigation as well as self-recharging technology with auto-resume function.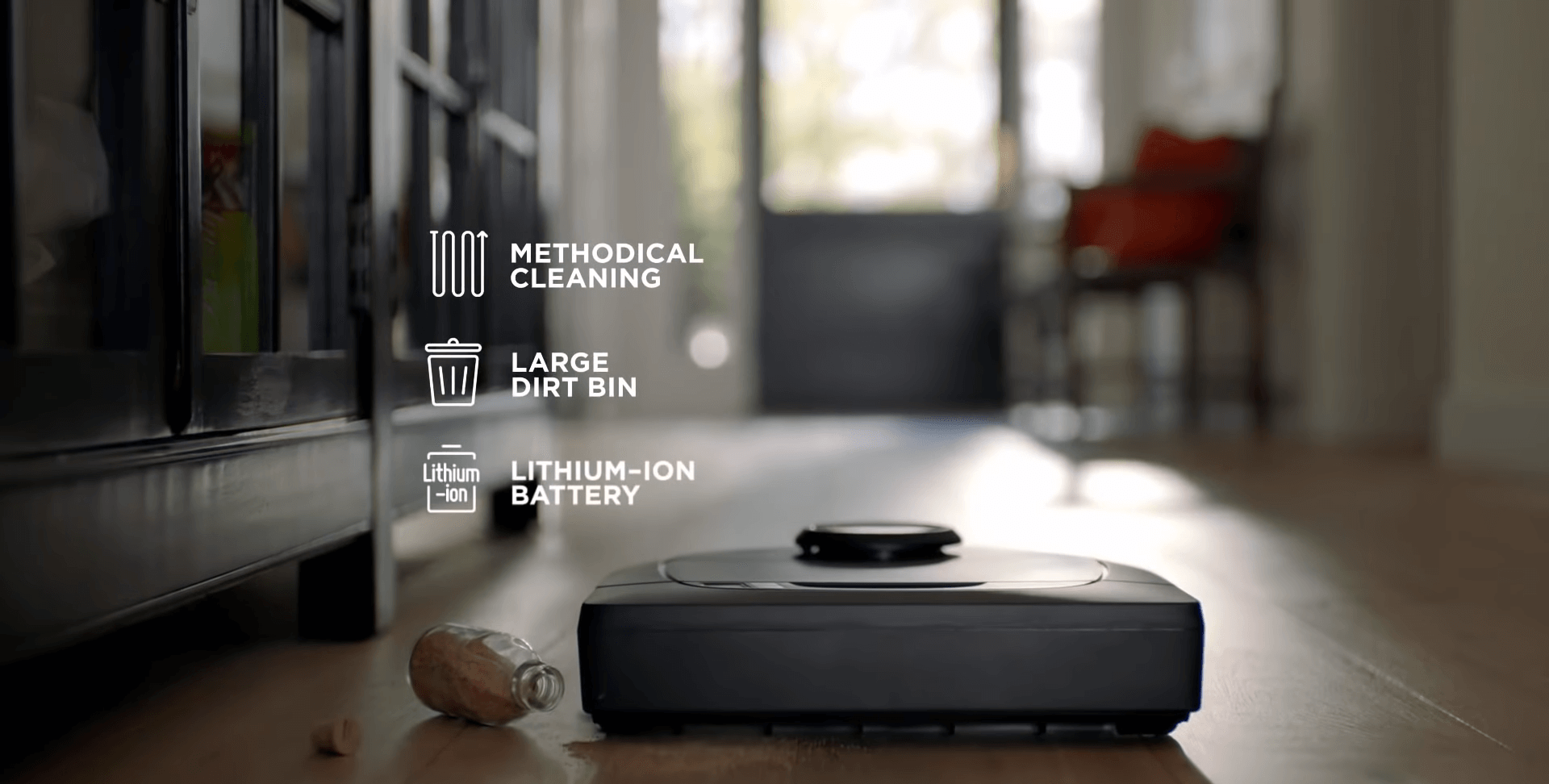 Now about the differences. Although the 3D is from the lowest level, it has the functions that robot vacuums from the higher level lack. For example, it has super connectivity with Alexa, Google Assistant, and Facebook which D80 lacks. But the main disadvantages of this device stays Standard-type filters and only one brush. Other models have advanced filters, and quite an awesome brush complect. The Neato D7 also comes with virtual boundary technology.
The cost of these models promises to be 25% lower. It means that D3 will have a price of about $290 instead of $350; D80 will cost $320 instead of $500; the price of D5 will be at the $440 instead of $600; D6 will cost $570 instead of $730; and D7 will have a price of about $720 instead of $830. So, don't miss your chance!

ILife
ILife is a brand of the affordable robot vacuum cleaners. Almost all the brand models fit the small budget under $200. So, be ready to find the great robot vacuums at the lower than $200 price.
The most notable feature of the ILife robot vacuums is that most of them come with a mopping technology. They can perform a slight wet-cleaning, and some of them contain vacuuming technology as well as sweeping and mopping. So, this is where everything you need for cleaning has met.
ILife models of robot vacuum cleaners are preferable to use on the hard flat floors, such as hardwood, tile, marble, etc. There are models (V3s, for example) that perform excellent pet-hair technology, so, it can be used in houses with pets.
No, about discounting models. These are the models that walk into the total price falling: V3s, V5s, A4s, A7. The devices have many features in common. For example, they all have a self-recharging technology, scheduling. But A7 in contrast with other models has multi-task scheduling as well, as wi-fi connectivity; other models have only remote control, and they are not compatible with wi-fi. A4s and A7 also have 3 step cleaning mode, the V3s, and V5s lack this technology. The real mopping function has only V5s robot vacuum, and this function makes V5s the best robot vacuum cleaner for hardwood floors. The A4s model comes with 1Gen 3-steps cleaning mode, that makes it good for thin carpets.
The prices for all these ILife models will be in the following range: V3s – $160; V5s – $190; A4s – $170; A7 – $230. So, you can get an affordable product with a more affordable price.
The final words

The great sale season is almost here, and we gave you a short overview of the great devices that will cost lower. Don't miss your chance and be in touch to get the things you dreamed of. Remember, purchasing a robot vacuum cleaner is a great investment in your comfortable life and, of course, your time.