Many people believe Netflix is the unchallenged leader in original streaming entertainment. House of Cards clearly began the trend in 2013, and it has only grown stronger since then.
Despite the fact that Netflix has been the market leader for a long time, competition is developing. Disney+ now offers a diverse collection of movies and television series.
We'll talk more about that in a bit.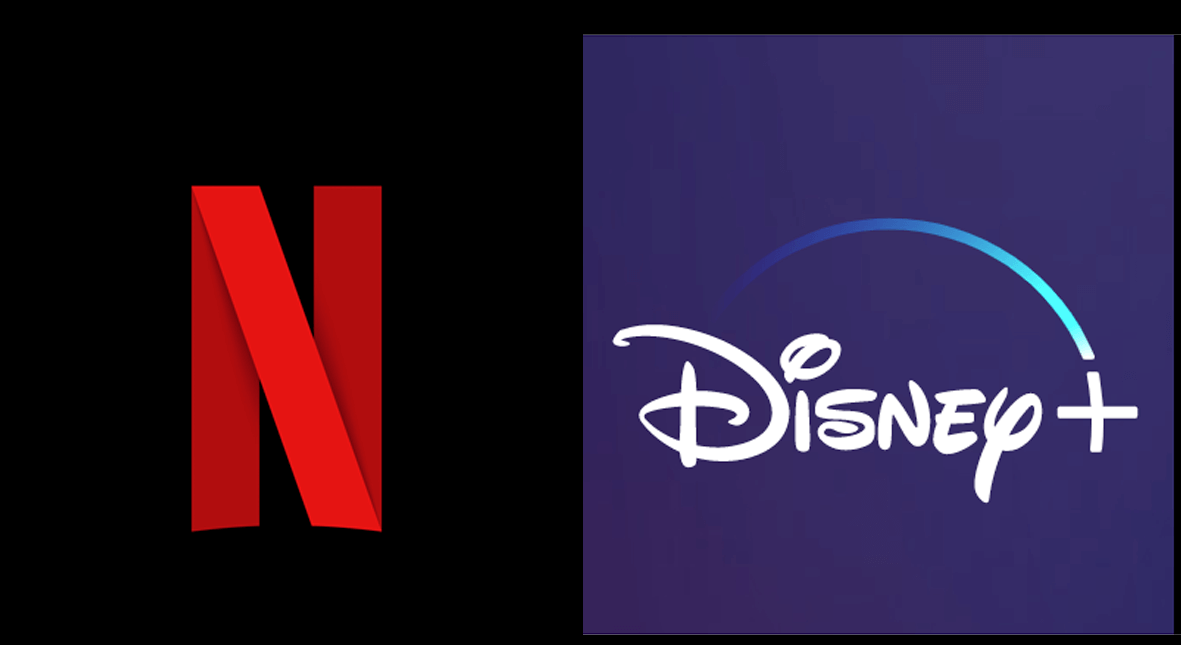 The top streaming services are always evolving. Other streaming services, such as HBO Max, continue to produce high-quality material, and with the acquisition of MGM, Amazon Prime Video appears to be on the rise.
What we're trying to say is, there's immense competition in the streaming industry.
While all major streaming services offer varying exclusive content, one thing they all have in common is geo-restriction. The best content is always offered in the US libraries and Disney or Netflix are no exceptions.
To get access to the best originals, you'll always need access to the US libraries of streaming services. The easiest way to achieve that from anywhere is to use a VPN. By connecting to a US server, you'll be able to watch Disney plus outside the USA or any other streaming service with ease.
Enough sidetracking, let's get back to the topic.
In this short guide, we'll answer which of the two – Disney+ or Netflix should you go for to watch the best originals in 2021.
The best streaming platform for original shows
Netflix was the most popular streaming service overall, but Disney + overtook it in 2021 by providing a more compelling alternative to going to the movies. The Mandalorian and Wanda Vision from Marvel have just taken over our home theaters.
Furthermore, while Netflix has dominated the discourse with titles like Squid Game, its films do not always have the same ability to drive the discussion.
However, not everyone is canceling their Netflix memberships because of the enormous red streaming beast. YOU's third season is a tremendous hit, pushing Squid Game off the top of the Netflix rankings. Locke & Key Season 3 is nearly here.
Netflix also has the majority of the features that competitors have spent years creating. There's also enough content to give you plenty of reasons to sign up or to stay loyal.
Netflix
It's hardly surprising that many people believe Netflix offers the unique content of any streaming provider. The company has been in operation for a more extended period than its rivals and has appropriately defined the terms "streaming service" and "streaming program."
Several series, including The Queen's Gambit. The Underwoods: House of Cards, Money Heist, Stranger Things, Bridgerton, and others, have been broadcast on the service. It is nominated for an Oscar every year, among films such as The Irishman.
Netflix's original shows are generally available forever on the platform, allowing users plenty of time to catch up. And, owing to Netflix's Offline function, you can still watch movies while you're not connected to the internet.
Netflix has indicated that it would ditch its former economic model of distributing films and television episodes from other studios in favor of the previously mentioned originals.
Despite this, licensed series like Hannibal continue to arrive regularly, making Netflix the go-to destination for those eager to catch up on popular episodes they missed the first time around.
Disney +
The fact that Disney+ includes a considerable quantity of older content from the Disney film library and all or most of Marvel, Pixar, and Star Wars' histories was a significant selling factor when it initially launched in late 2019.
In addition to the original megahit The Mandalorian, Disney+ will premiere WandaVision, a popular Marvel-related program, in early 2021.
Disney+ will have several exclusive Star Wars, Marvel, and other Disney-branded projects. This agreement has assisted Disney's + rapid subscriber growth.
Disney+ frequently produces original documentaries, shorts, comedy, and Disney+ frequently produces other types of entertainment based on Disney properties. Unsurprisingly, the channel also hosts the most outstanding children's programs.
Disney Plus is one of the most popular streaming services since it is a must-have for Disney, Marvel, Pixar, and/or Star Wars enthusiasts. In the Tom's Guide Accolades for 2021, Disney Plus got many awards, including Best Streaming App and a Highly Recommended mention for Best Streaming Service for Original Programming.
Netflix or Disney+ for Original Content
Netflix is the market leader in terms of volume, with the most original programs across several genres. It also provides a steady supply of new information throughout the year.
However, because the streaming wars have never been about choosing one service over another, Disney + will continue to produce a plethora of excellent original material.
Other streaming services fall behind when it comes to original content, though this may change in the future.
The coronavirus epidemic has thrown the film industry into disarray, hastening the shift from conventional to streaming media, notably Disney Plus. At the same time, Netflix continues to increase its original content output.
With so many companies fighting for a foothold in the streaming industry, "exclusive" and "original" content will be critical in attracting customers.
We gathered data from Reelgood's 2021 VOD catalog insights report on how the prominent US streamers do exclusives and originals.
As of January 15, 39 percent of Netflix's video inventory in the United States was original, up from 25 percent at the same time last year. Netflix has aggressively expanded its original roster in recent years.
According to reviewers, it launched 371 new movies and TV series in 2019. According to their report, the idea was to release a new original TV show every week this year.
To sum up, both streaming services are equally capable. Both Netflix and Disney+ offer amazing original content.
It all comes down to personal preference. If you're a fan of older Disney content or enjoy content related to Star Wars, then Disney Plus should be your go to streaming platform.
If you enjoy shows like the Squid Game or YOU, you can't go wrong with Netflix.