Manufacturers are pressured to remain competitive, which is why they have to implement new technologies throughout their production process.
Especially because of the current global conditions, the manufacturing sector had to adapt and change. Now, manufacturers are looking at new technologies, from robotics to 3D printing or 3D software design or AI, to increase productivity.
Technologies and timelines differ from one side of the sector to another, but manufacturing is changing. And we'll see more change in the coming years. 
Automation and digitization of the entire factory ecosystem represent an investment many manufacturers turn to, because they decrease labor costs and increase production, among others.
Here are 7 technologies that are changing the way manufacturing works now and how they could change it in the future.
1. Software Design
Nowadays, most modern manufacturers use CAD (computer-aided design software) to create auto designs, satellite designs or equipment, among others. Among the leaders in this market, we can mention Dassault Systems, Autodesk and Microfabrica.
Some manufacturers use 3D printing to build specialized applications, while others build software by combining the use of CAD, business analytics and data management. 
For example, Microfabrica focuses on 3D applications for miniature devices that use mechanical and electrical components.
3D technology is also useful in testing applications. After you develop a part, you have to run simulations to make sure it's viable in real life. COMSOL Group focuses on software that models every piece of aerodynamics and the way it functions when heat transfer or fluids are involved.
2. 3D Printing Technology
3D technology allows manufacturers to cut back on costs and time. Basically, it has revolutionized the entire industry, allowing smaller businesses to use 3D printing. It's a great option for toys and small appliance manufacturing.
It's especially profitable for the manufacture of plastics. 3D printing systems can now obtain good quality layer-by-layer plastics, reducing the need for more expensive and time-consuming technology like injection molding.
Manufacturers rely on 3D printing to see how their prototypes would look and to remain competitive in the market. Sculpteo says that companies using 3D printing choose to prioritize accelerating product development.
Autodesk is very important for prototyping, and it invests in 3D printing. Apple is another believer in this tech. It has a patent on AR/VR tech using 3D-printed "edits" onto proprietary products.
And researchers at Cornell have already demonstrated the possibility of sketching in AR/VR while 3D printing. It opens up the possibility of 3D modeling sculpted in real-time. That way, manufacturers will be able to use intelligent software to easily make R&D developments.
For now, any good design studio will have a 3D printing option available. It makes it easier to see the prototype, even in miniature, before having to order expensive physical parts in large amounts. It's easier and cheaper to see how a final product looks before spending an entire budget.
3. Spectrometry
Spectrometers are used in many industrial and commercial sectors. They're especially useful where products have to follow certain lighting specifications to pass health and safety regulations, for example.
Display manufacturing and technology has developed exponentially in recent years. Conventional LCD displays are slowly being replaced by newer OLED tech. New digital devices like TVs, wearables, smartphones or tablets use dynamic and vibrant displays.
Spectrometers are now used to test and adjust display optical characteristics. The NEO series spectrometer is the most popular in terms of testing display consistency.
This technology is also useful in developing new lighting bulb characteristics. LEDs and SSLs have replaced halogen and fluorescent bulbs because of their increased efficiency. Now it's possible to fine-tune bulb characteristics like dimmability and color.
4. Cloud Computing
The world is adapting to the cloud to keep dispersed teams more connected and to improve transparency. 
Manufacturers adapt and move towards cloud-based solutions to access information from anywhere in the world.
Cloud computing is also helpful when it comes to collaborations between teams and colleagues situated in different areas of the country. Then, teams can easily manage supply chains and related activities. They can also rationalize issues that affect product launches and work towards fixing them in due time.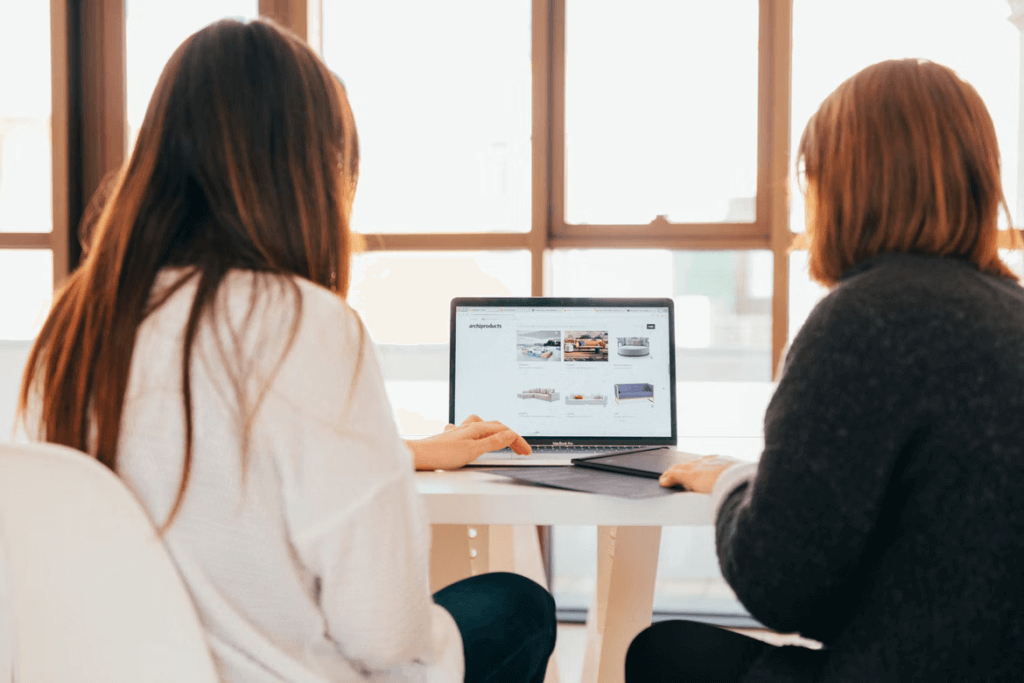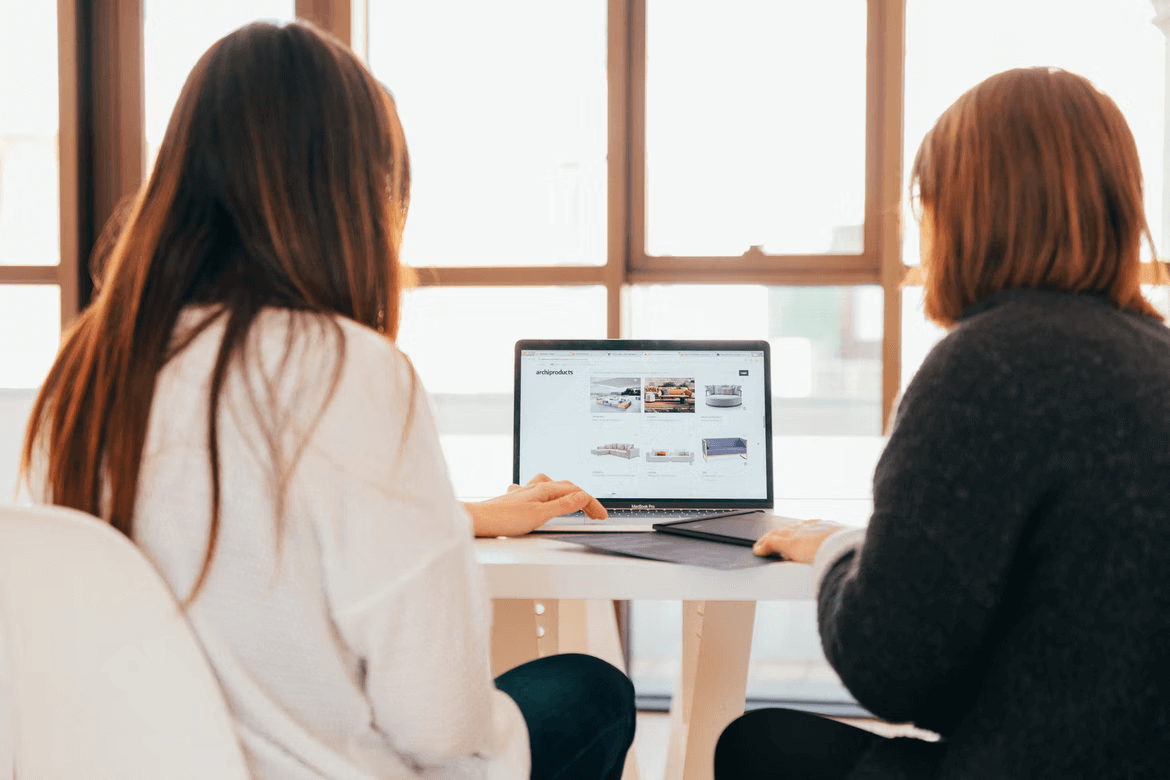 Cloud product lifecycle and quality management systems collect electrical, mechanical and software information and quality info in a single system. That makes it easier for entire teams to access one source of information when building smarter and newer products. 
Every team taking part in the manufacturing process and management chains collaborates when it comes to changes in design, regulations or other manufacturing essential factors.
5. Industrial Robotics
Robotic automation is slowly changing how the entire manufacturing process goes. The number of manufacturers turning to robotic solutions keeps increasing. The reasoning behind it is they want to increase operational efficiency as much as possible.
Industrial robots are powered by AI software. They're used to performing repetitive tasks or tasks that are considered too dangerous for humans working on factory floors. The usual activities performed by robots include welding, handling, assembly, shipping and inspection.
Now, robotic units in factories can be programmed to handle low-to-high volume production rates. Robotics has become essential for jobs like lifting, sorting and packaging. And investments in robots are increasing by each year.
The Association for Advancing Automation says that there has been a 32% increase in robotics orders in North America alone from Q3 2020 to Q3 2021. One collaborative robot costs between $10,000 and $50,000.
The most important players on the market are Mitsubishi, Yasakawa and Fanuc. They use heavy-duty machinery worth thousands of dollars apiece. And although robots have limitations, too, they could lead to important changes in the way we see labor.
In the near future, programming robots could allow for better customization and work alongside humans. 
Automated factories could become the norm, which would lead to fewer human laborers and more skilled employees capable of managing robotic software and machinery. In the long term, they could become the heart of the entire manufacturing process, completely replacing human hands.
6. AI and Machine Learning
Artificial intelligence is a reality in our day and age, although just a little while back, it wasn't so common. In the past, scientists, mathematicians and philosophers believed humanity was centuries away from using AI.
AI first became known because of literature and movies. In 1961, George Devol invented Unimate, the first symbol of what artificial intelligence could mean for the manufacturing industry. Unimate was used as an automation tool for General Motor's plant assembly lines.
Nowadays, AI can be found virtually anywhere. Even at your wrist, if your wearable connects to the internet through Alexa, for example.
When it comes to manufacturing, AI automates key processes where you can employ remote access control. That way, you keep your employees at a safe distance from spills, mistakes or accidents. You wouldn't want your workers to be in danger on the production floor.
Another positive change for manufacturing businesses is the amplified return on investment. AI may seem like a steep investment, but Accenture says it can lead to a 40% increase in productivity. 
AI-optimization can suggest ideal times for maintenance, so production time doesn't suffer. In addition, you can check machinery downtime or inventory necessities. It results in smaller operational costs and increased ROI (return on investment).
Because machinery can work 24/7, it gives you the ability to keep running production even after your human employees are done for the day. 
AI can keep working to make sure your entire product order is ready for delivery in a timely manner.
7. Augmented and Virtual Reality
Augmented and virtual reality are immersive technologies used for entertainment and productivity. They're helping manufacturers increase their productivity because they allow engineers to interact with the product virtually.
It's easier to find flaws without going through the entire manufacturing process. AR and VR decrease the time needed between initial design and physical prototyping. Sometimes, a project that traditionally needs weeks or months can be closer to completion in days.
And VR is helpful in accommodating an increasing workforce working remotely. 
Manufacturers can use AR and VR to train teams virtually to build products. This training method is gaining more and more traction in the industry, helping with precision and speed.
Conclusion
Manufacturers keep updating and embracing new and innovative technologies, smartifying their production lines. 
Digitization is turning into an industry standard, so more and more manufacturers are inclined to adopt new tech. Robotics, AI, VR and digitization are among the most powerful changes to be made.
As more cutting-edge technology breaks through to markets, manufacturing could transform and increase the balance between production and worker augmentation. 
In order to prosper, the manufacturing industry will have to continue to adapt and absorb new technology.