PDF is the most convenient form for sending documents or files. Mostly, all the places ask for the Portable Document Format. It takes little space and is compact. Although all the electronic devices might not have PDF opener, so we need a converter to formats like JPG or JPEG. No one wants to spend a hefty amount in conversion software. Some online converters are not efficient. They are free but can only convert one page and the whole size does not even fit.
The ideal PDF to JPG converters should handle the huge size of documents. They can handle more documents and process them as quickly as the PC will allow. JPG formats have less space and images open up fast on mobile phones and computers.
Here, is the list of converters which are efficient and free to use. They get the work done quickly and are trustworthy.
1. DocuFreezer
Download Now
This is a great software for converting Portable Document Format to JPG format. It can convert single files or multiple files at once. It can be done adding them to the list or adding the entire folder to queue. You can convert to various it to other formats like PNG, TIFF etc. The conversion is easy and swift and can be saved easily.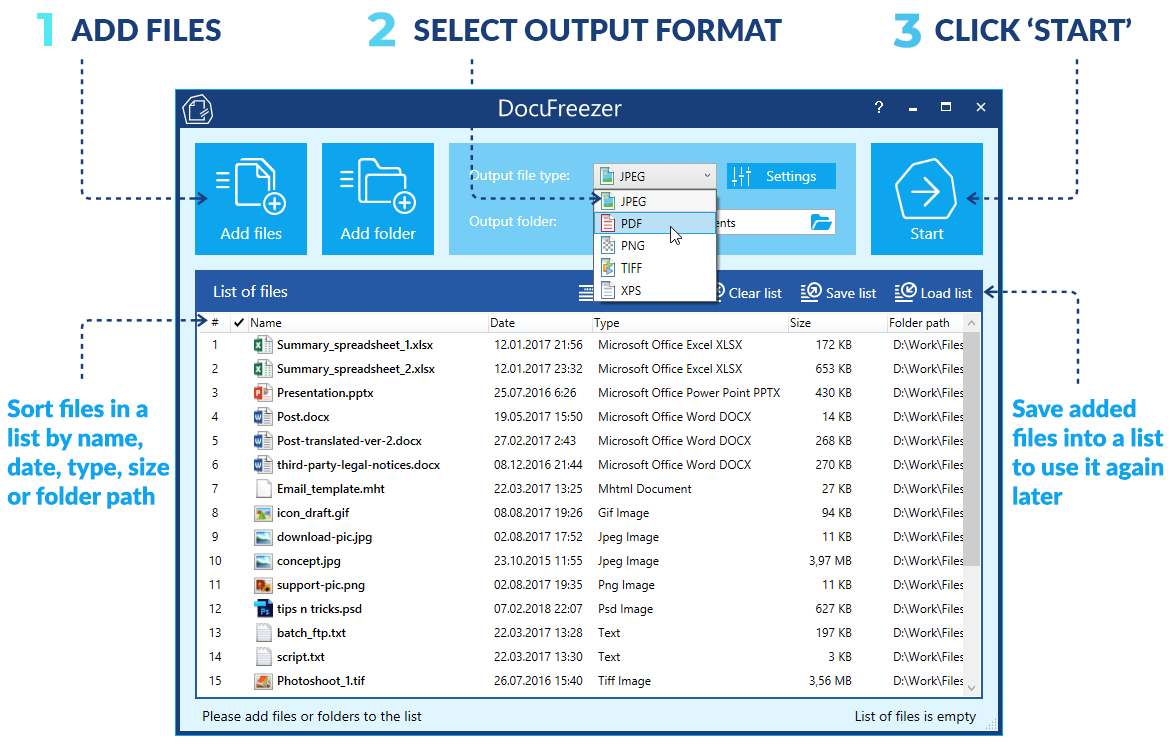 2. TalkHelper PDF Converter
Download Now
This converter not only converts Portable Document Format to JPG but also to Excel, PowerPoint, Word, HTML and other software. This converter is comprehensive and allows various other features like merging, splitting and extraction of files. It is easy to use and is safe and of high quality. To make the process faster and more convenient, this software supports a drag-and-drop feature that lets you add files without the need to navigate the file explorer in a tedious process. It gives full privacy to the files. This is definitely one of the best applications to use for converting Portable Document Format TO JPG or any other formats.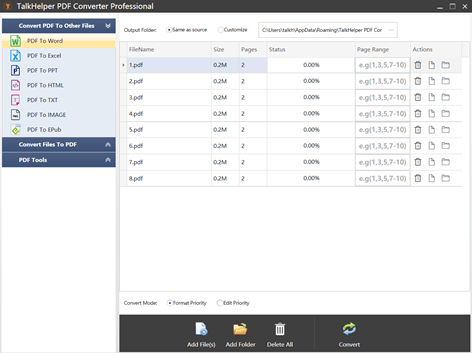 3. Boxoft PDF to JPG Converter
Download Now
This is a free application. It is compatible on various platforms. It has various modes for converting files to JPG format.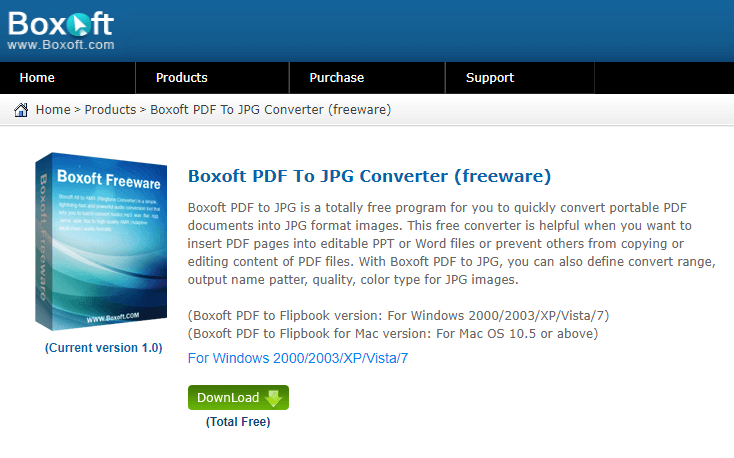 Batch Convert Mode can help converting various PDF files to JPG images.
The other one is the Hot Directory Mode that involves the tool converts incoming Portable Document Format to JPG silently in the background.
Command Line Mode that can be used via any programming to make possible the process of Portable Document Format to JPG conversion.
Drag on feature makes it less tedious. The output can be chosen according to your needs.
4. Free PDF to JPG Converter
Download Now
It is a simple program. There is no fuss in this converter. There are no virtual options here but that makes it quick and better. Any number of files can be converted from different locations. It does not support any file other than Portable Document Format and no output other than JPG. The only disadvantage is the ad panel which pop up everytime. Other than that it is a great application and very frill free.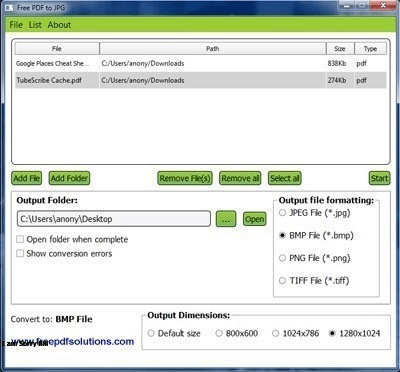 5. Small PDF
Download Now
This one is a great converter of PDF to JPG. It is available with online and desktop versions. You get upto 3 documents per day free to convert and then you got to buy the plus version. Though it is paid it is quite handy and a very compact conversion takes place.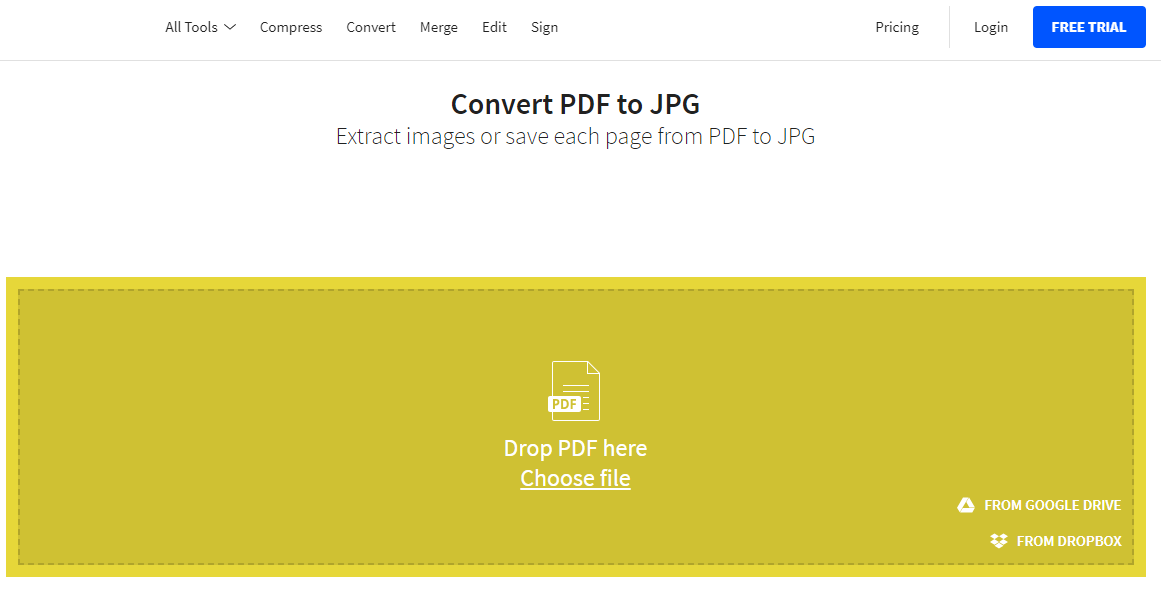 6. Go2Convert Image Converter
Download Now
This application can handle big files upto 50 mb easily. It is compatible with windows and with a few clicks you can convert to JPG format. Online version is available so there is no need to sign-up. Images are of great quality and it has option to resize too.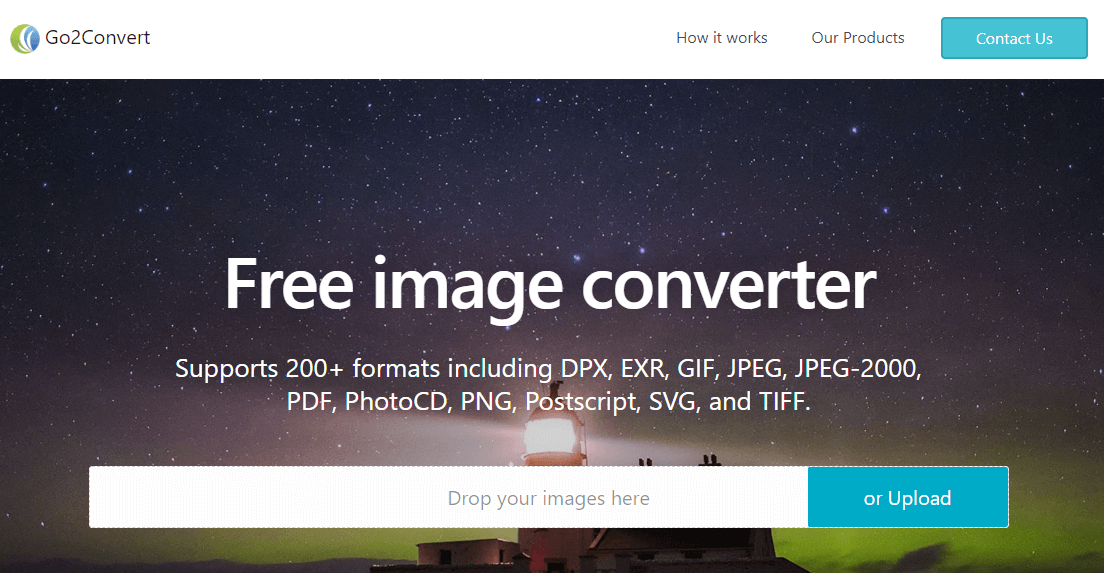 7. PDF2JPG.NET
Download Now
The name suggests the function it does. It is solely for converting files to JPG format. No installation of any software and it is a free online utility. No watermarks are added to the output and they can be emailed it to you when it is done.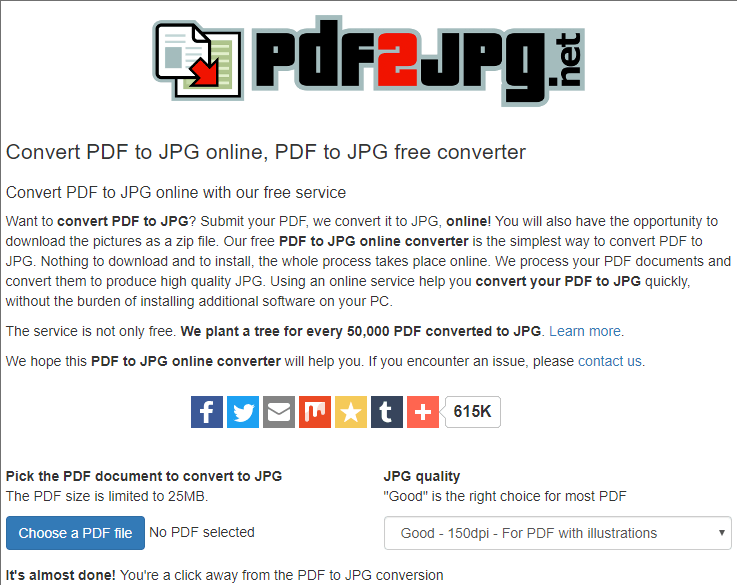 8. Light PDF
Download Now
This utility is web-based. It has great conversion speed. The conversion file is in a zip file so you don't have to download it separately. It has some other conversions too and other additional options like splitter, merger, rotator, compressor etc.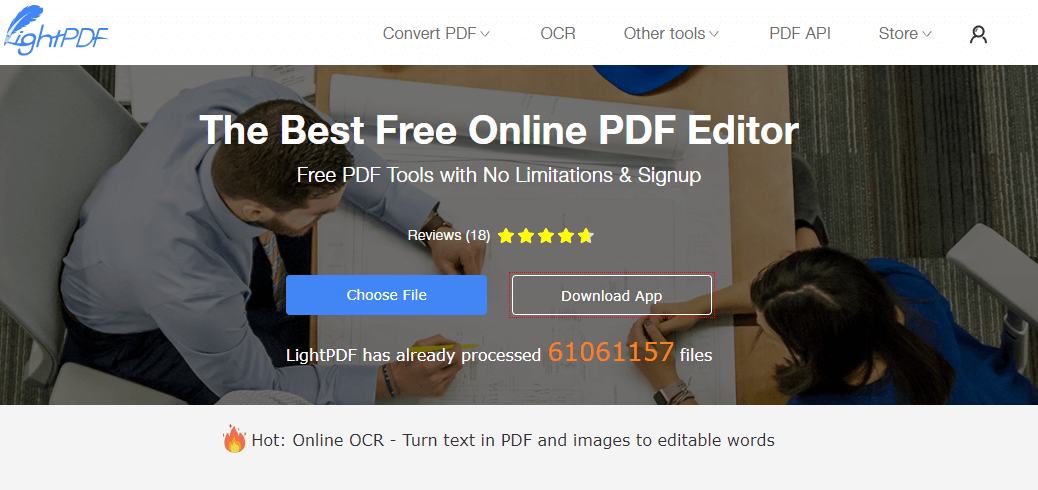 9. PDFMate
Download Now
It is a simple user interface. There is Getting It Started option which instructs about how to about with the converter. It not only helps converting it to JPG format but to other formats too. The output destination can be selected and is very convenient.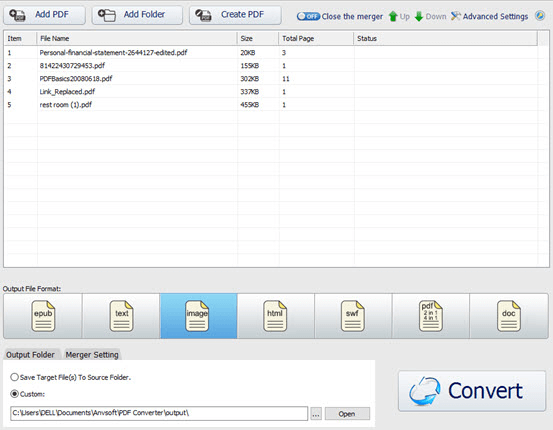 There are many more converters. They are reliable and trustworthy. But these according to me are the best ones to use. Some of them can be downloaded and some can be used online. Both ways are really helpful and quick in getting the work done.