Windows 10 released in 2015, but after using Windows 10 on laptop and old-desktop for over one year, we can finally give you instructions that will help you eliminate those factors which are killing your system speed.
It does not matter if your Windows-PC is running on Intel Atom 1.2GHz processor 1.8GHz because they are hardwired to run Microsoft Windows.
However, Win10 acts a little funny after a certain period of usage. Now, how do you eliminate speed killers?
Fix: Windows 10 Slow Speed and Increase Overall System Speed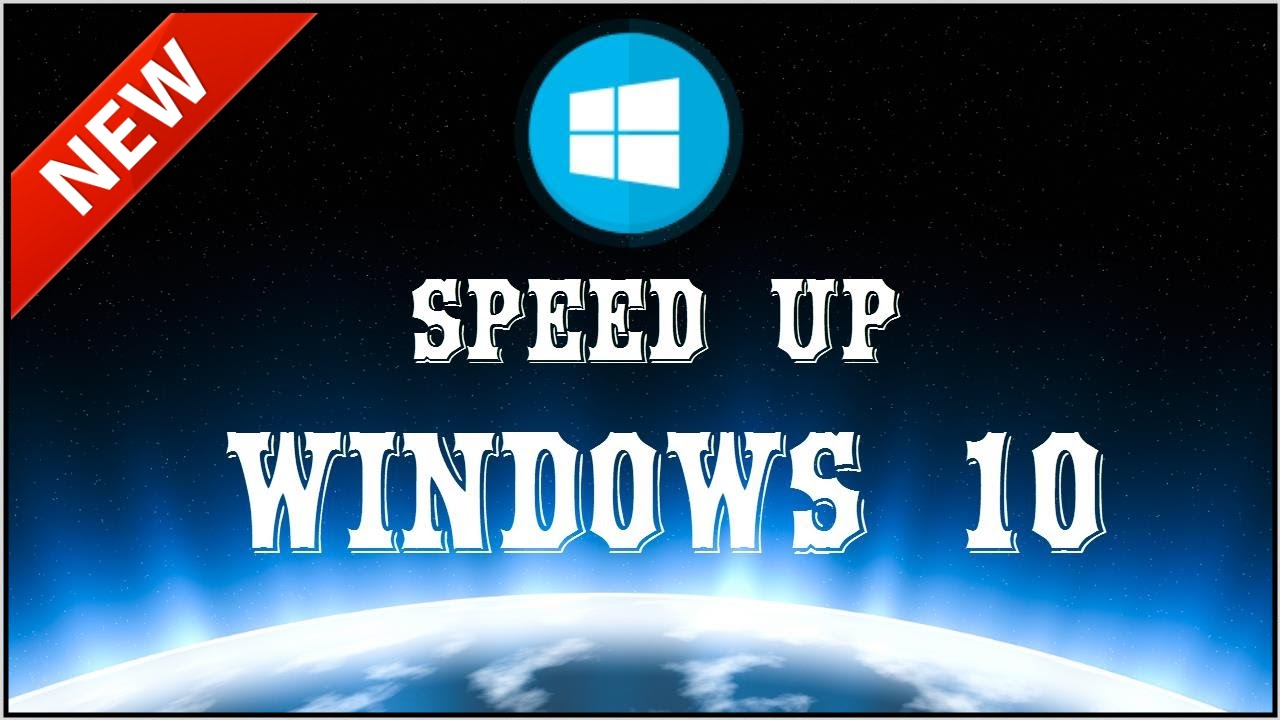 We will show you exactly how you can speed up overall system speed in simple steps.
Minimum Requirements
We know that majority of the users who face slower performance are older-generation PC's and laptops.
Now, you need to learn more about Windows minimum requirements.
If you are someone who is running Win10 on older processors like Dual-core E-series, Core2duo series, or Pentium 4-series, you must learn the right requirement.
Processor – If your PC or laptop processor is P4-series, then you have to be worried about it because Pentium 4-series were not made to take such huge task. So, you will face slower performance. Any Dual-core series can run Windows 10 smoothly.
RAM –For DDR1 RAM users will have issues with processing because DDR1 is slower. You need 2GB RAM for 32Bit and 4GB for 64Bit to run Win10 smoothly.
Onboard Graphics – You need at least 512MB DDR2 or DDR3 video memory (Integrated or Dedicated) to run Windows smoothly.
Start-up
Have you ever came across start-up programs? They run when you start your pc; then they run in the background consuming RAM, Processor speed, and slowing down your PC.
Currently, we have not optimised it to show you guys.
Step 1: Type "MSCONFIG" in the search bar.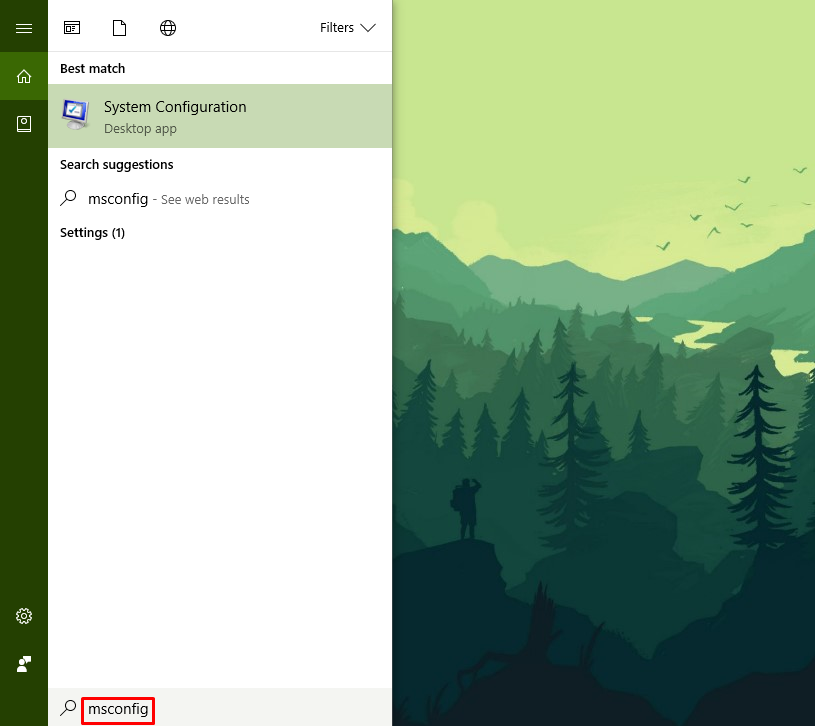 Step 2: Click on the first option.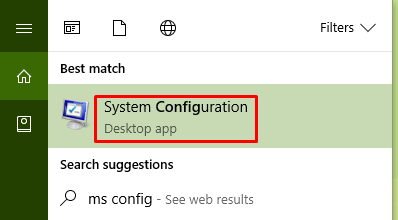 Step 3: You will have this on your screen.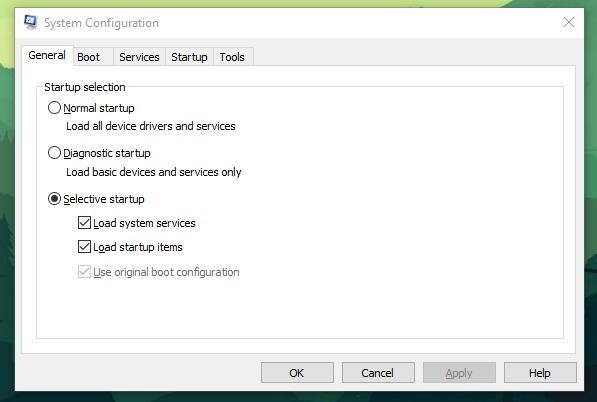 Step 4: Now click on start-up button.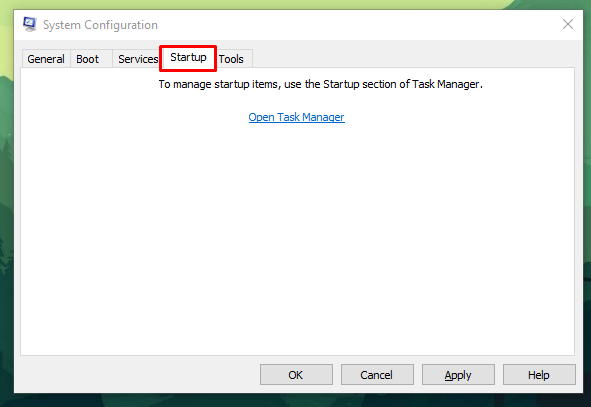 Step 5: If things are missing, then click on Open task manager.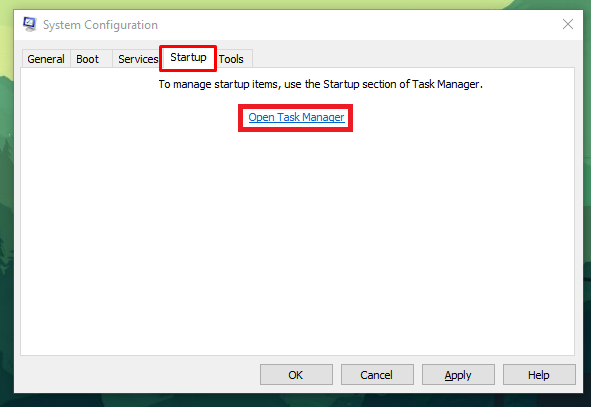 Step 6: Now you can see, which one is slowing down your PC.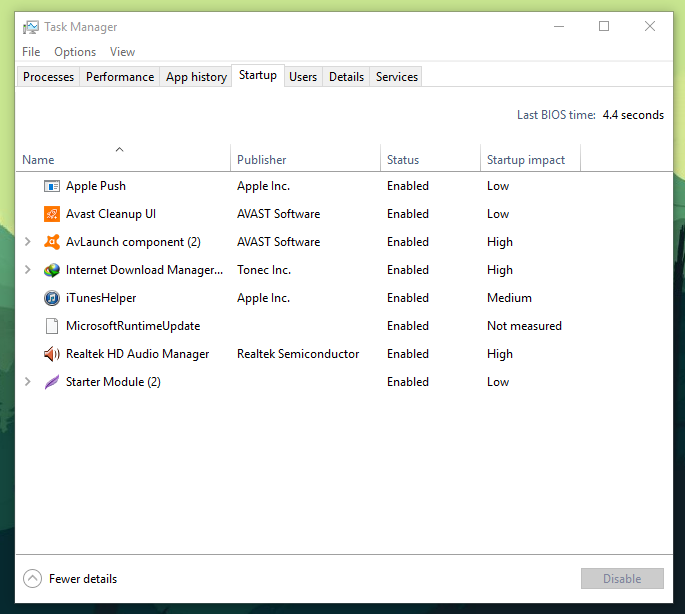 Step 7: You can check the startup impact, then select the one, which you want to disable.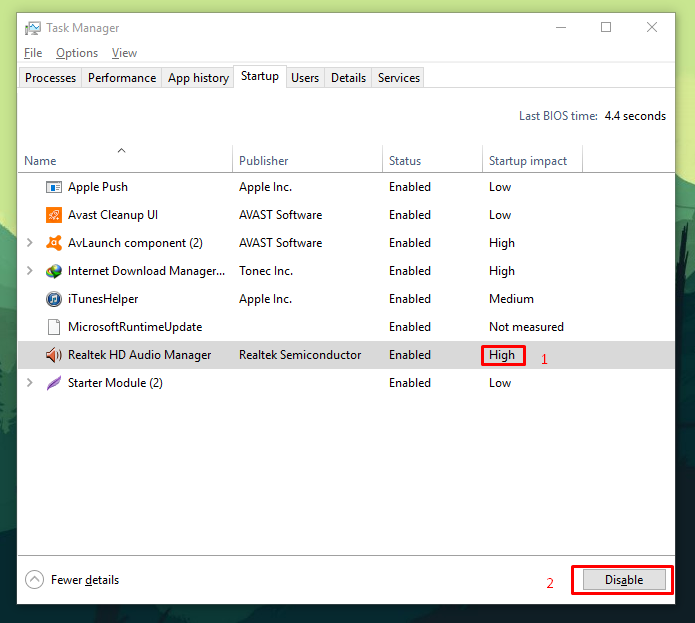 We hope that this will fix your problems.
Cleaning
We consider cleaning as the MOST IMPORTANT, why? More than 80% of the Windows-PC's are filled with junk files that slow down your PC.
We had experienced it since 2011 when we identified the problem; we started to use a program called CCLEANER for Windows.
We have been using it since 2012, and it has not disappointed to this date, and we use it on a daily basis.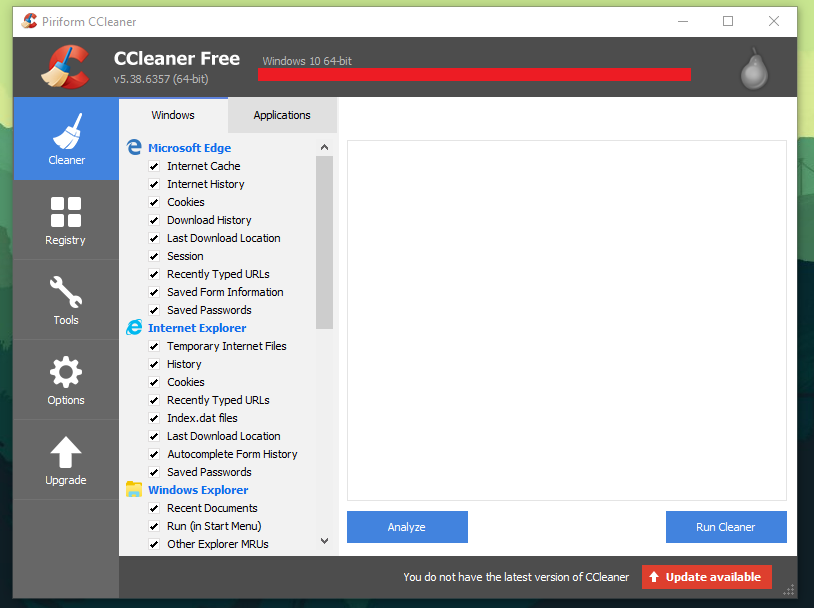 If you are confused about what to select and what not to, then we recommend you to select everything on both sides that will clean your Mozilla or Chrome or Safari browser saved data as well.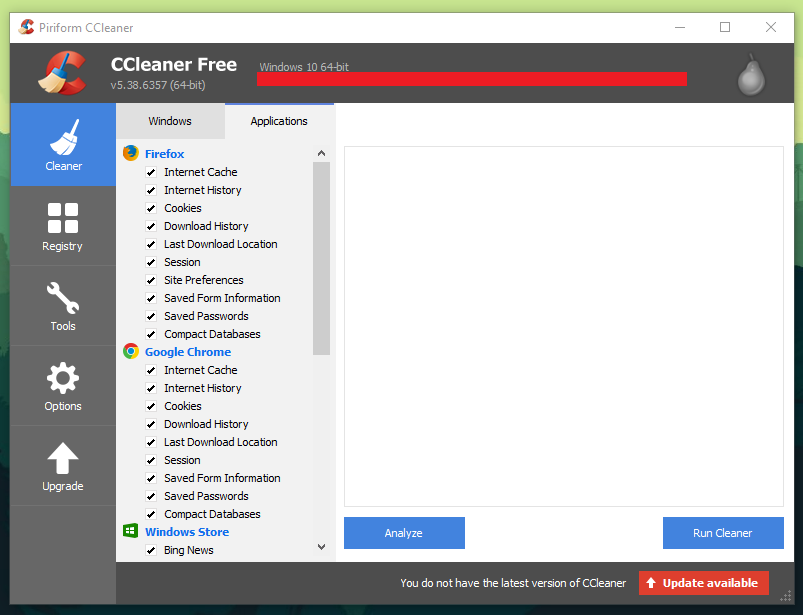 There is also another thing called "Registry," clean them as well, they are useless anyway.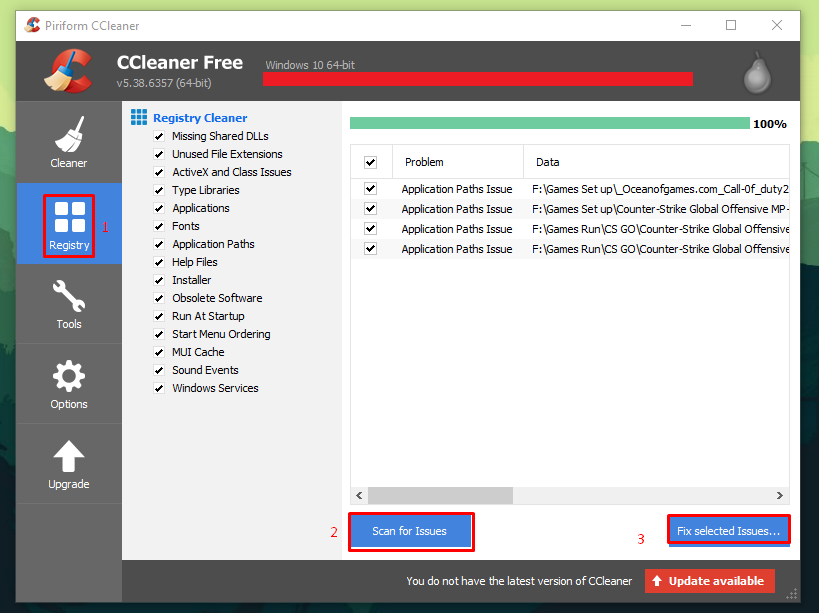 CCleaner has free-version and paid-version, first try the free version, which we are using it for years.
Programs
Windows 10 is elegant and comes with several features, but they do the problems which many of us have faced in the past.
Do not be under the impression that having too many programs installed does not affect your PC performance.
Let me give you an example,
Currently, you have several inactive or not using programs installed on your PC, right? They do take space, and they remain in the installed list, they slow your PC down.
Did you know the Anti-virus programs slow your PC down?
We have an older–PC, which has Intel Dual-core E2180 processor (2GB RAM & NVIDIA 1GB GT-430 graphics) that slows down whenever we install an Anti-virus program.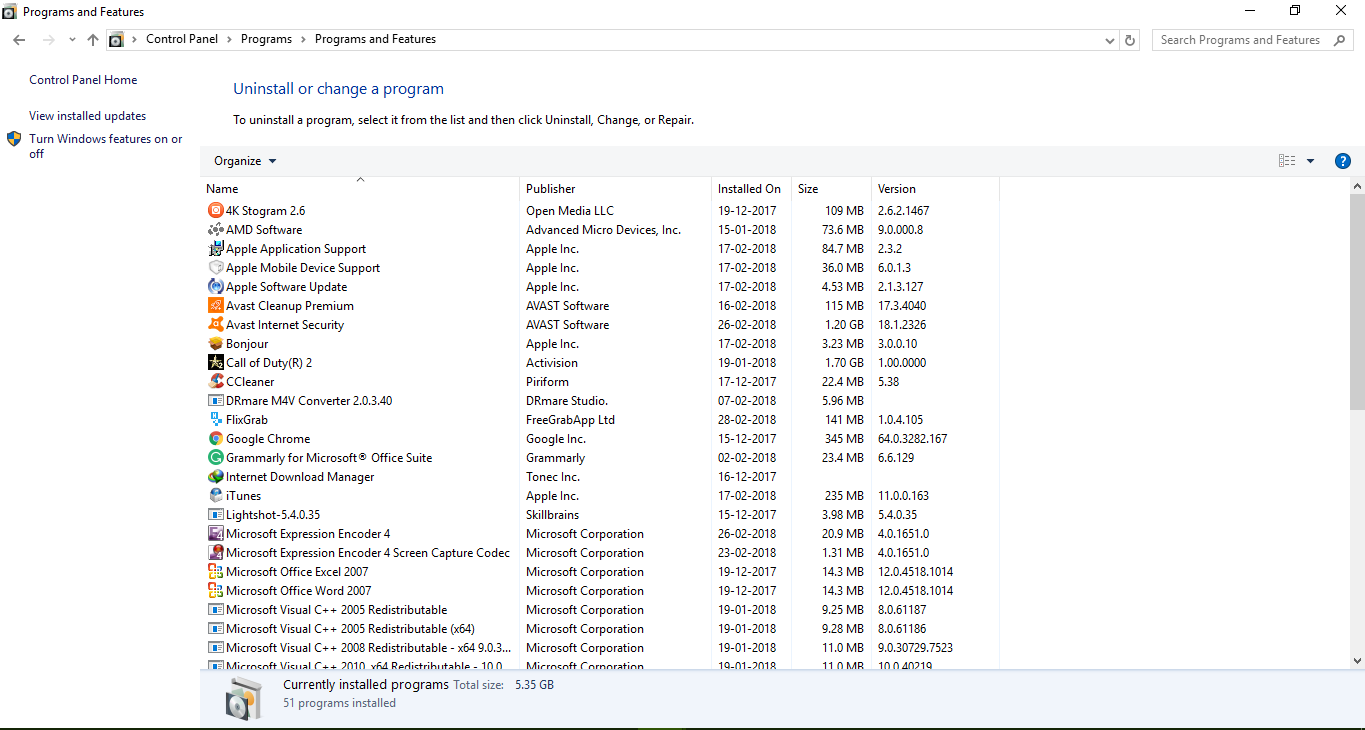 It is recommended that you uninstall every inactive program from the list, then run CCleaner to clean leftover files.
Conclusion
Remember to clean your PC at least once in two days. If you are heavy users like us, then use it after you start a fresh session. Let us know which method has worked for you and also your suggestions in the comment section.