In the last number of years, accounting has been simplified through the use of online platforms, tools and cloud-based software. In fact, online technology has made it possible for businesses to employ bookkeeping processes that are tailored to their unique needs and requirements. While some businesses still choose to do their books offline, these online platforms have made bookkeeping effortless and have, essentially, changed the future of accounting, as we know it.
With a range of tools to choose from, businesses can take advantage of programs that sync account information with business records, automatically making calculations for business owners. With tools like these, it is no wonder that more and more businesses are adopting accounting software for their bookkeeping needs. More than simply putting a selection of tools together, this software has streamlined various accounting processes, making it possible to perform a number of accounting tasks in one place.
Keep reading to learn how you can upgrade your current accounting system and modernise your bookkeeping processes.
Maximise Online Tools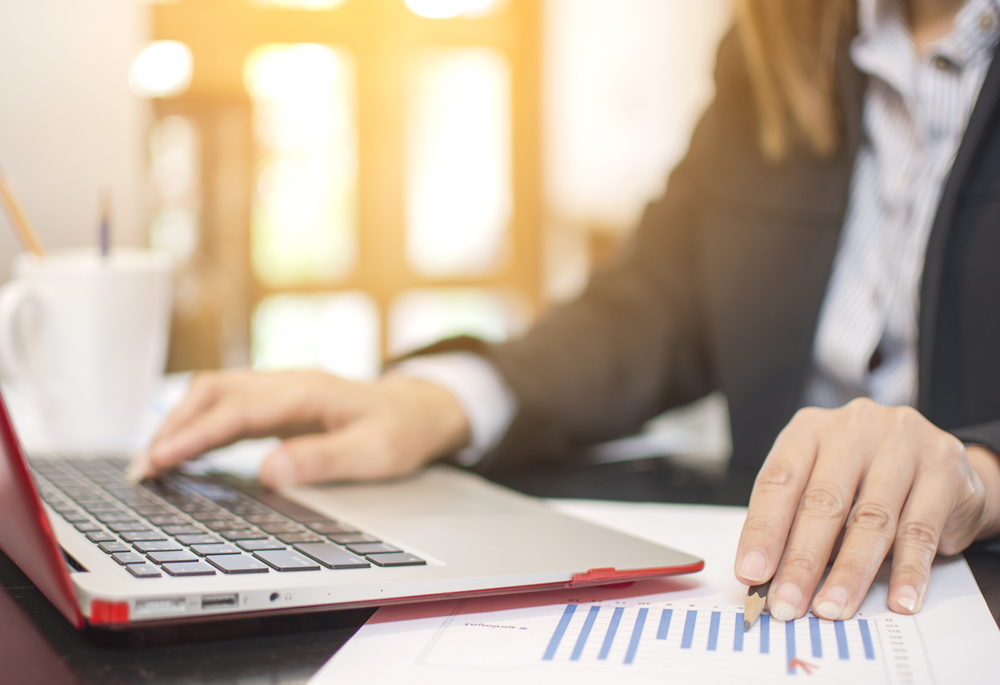 By using an accounting software in the UK, businesses can save time while providing employees with a flexible platform from which to work. Cloud-based accounting has so many benefits over traditional accounting practices, allowing businesses to be more efficient and to better understand the financial health of their business.
Information can be accessed easily at any time and from any location, making it easy for business owners to stay up-to-date with their business finances. With accounting software, records are, generally, backed up automatically and the system is maintained routinely, making it a very low-maintenance, yet highly effective option for business owners.
Think Of Scalability
When looking to upgrade your accounting software, consider how the software might assist your business as it grows. It's also important to think long term in regards to the different functions that the program offers. As your business grows, consider what future needs you might have and look for accounting software packages that will meet these needs.
Security Is A Must
Ensuring that your accounts are secured should always be a top priority. Cloud-based accounting software is seen as one of the safest ways to look after your accounting requirements as there are security protocols in place to protect your information. Small business prefer using accounting apps like QuickBooks Premier Cloud Hosting on a secure Windows Virtual Desktop to ensure end-to-end data protection for their company files.External servers are safe from cyber-attack and because the information is stored in multiple locations, businesses avoid losing information as a result of break-ins or other incidents.
Software Integration
With so many different business software solutions available nowadays, business owners might find that they have multiple programs in operation that are doing the same thing. It's important to ensure that your business is running as efficiently as possible and removing these duplicate tasks is a great first step. Look for accounting software can complete a number of different tasks and keep all of your bookkeeping tasks organised in one place.
Generating Forms And Reports
Generating end-of-year reports, filing VAT every quarter, and filing tax returns are very important elements of accounting for any company. With up-to-date accounting software, you can use your bookkeeping system to produce these reports with ease, making this are of bookkeeping much more streamlined. Businesses looking to upgrade their software should focus on programs that can generate this type of information in line with your financial obligations to HM Revenue and Customs.
Simplifying The Complicated
Upgrading your accounting software is crucial in helping you to submit the correct tax information to HM Revenue and Customs at the right time. Simplifying this process makes life much easier for business owners, as the process can be completed with less work than if it were to be completed manually. Accounting software will also eliminate mathematical errors in your bookkeeping, ensuring that your records are an accurate reflection of how your business is doing. With up-to-date accounting software at your disposal, you can rest easy, knowing that your finances are in order and that you have a firm understanding of your company's financial outlook.