BitLocker Drive Encryption tool is not available to download because it comes with a pre-loaded tool in Windows 10 Professional and Enterprise version. Not only that it also supports Windows 8 version, and Windows 7 Ultimate version, it can be either 32BIT or 64BIT because it works on both version.
In the Windows 10 home edition, you get the option called "Device Encryption" which is similar to the BitLocker version, but it does not support single language version. Unfortunately, I could not find the option on the home edition, which makes it clear that you are not going to get the BitLocker or any encryption method.
How to Encrypt SD Cards Using BitLocker In Windows 10
If you are thinking that getting the BitLocker on a supported OS is an easy task without guidance, then you are wrong. There are many errors occur, while you enable the feature.
To minimise the risk and enable the feature on your SD Card, then you can follow our lead, and it will help you enable the feature without any errors.
First Check The Feature
You have to test the feature on some other drive to ensure that it is in working state and does not have any errors or else things may go in the wrong direction.
1 – Go to your file explorer.
2 – Highlight your mouse on any of the drives and right-click the mouse.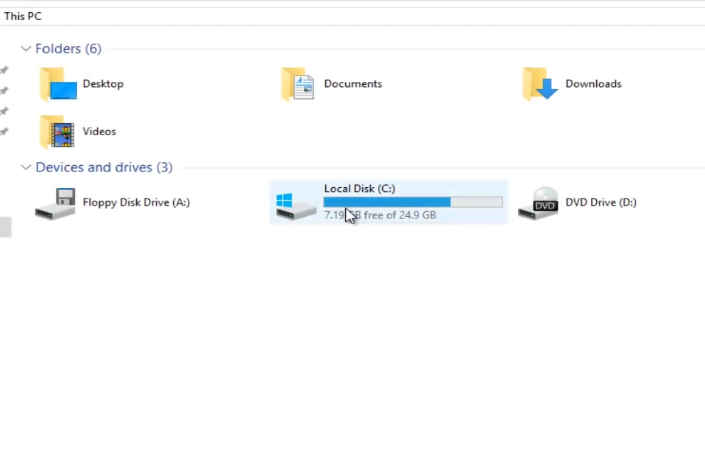 3 – Now enable the BitLocker feature.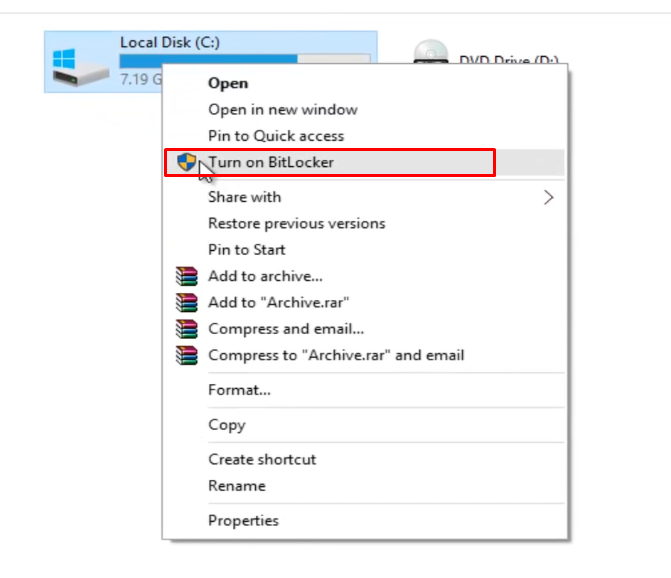 4 – We have an error, which we need to solve.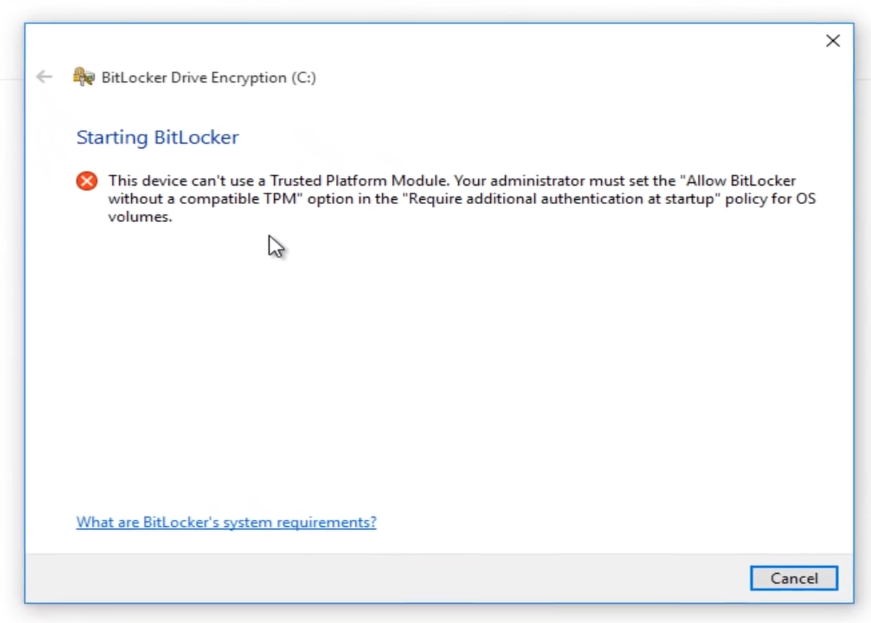 It is a common error caused by MS itself to prevent any unauthorised access, after all, it is fixable.
Fix The Error
To fix the error, you need to follow few steps, which are easy and nothing complicated about it.
Step 1: Open the search bar and search for "Edit group policy" and let the search begin.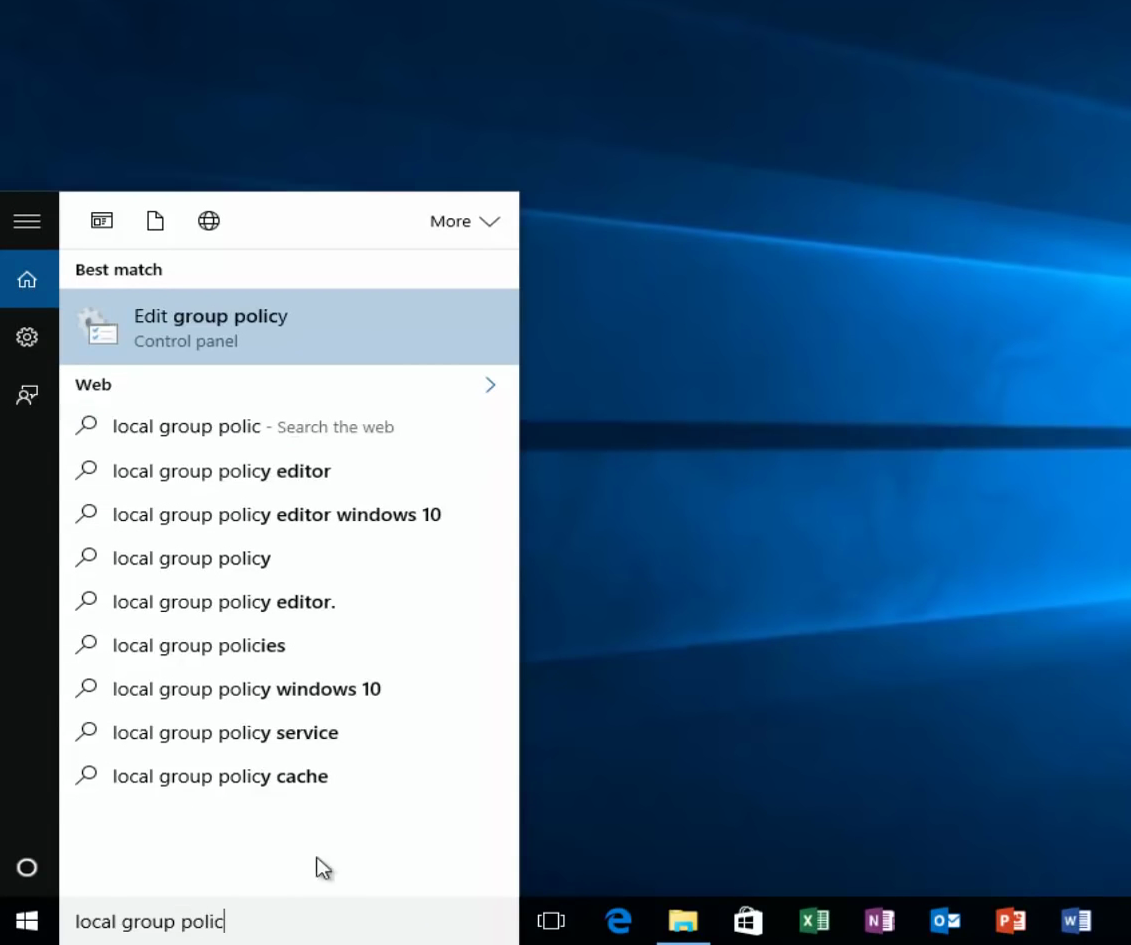 Step 2: The first result will be "Edit group policy" and hit enter to open it.
Step 3: Now you have to select Computer configuration, then click on Administrative template.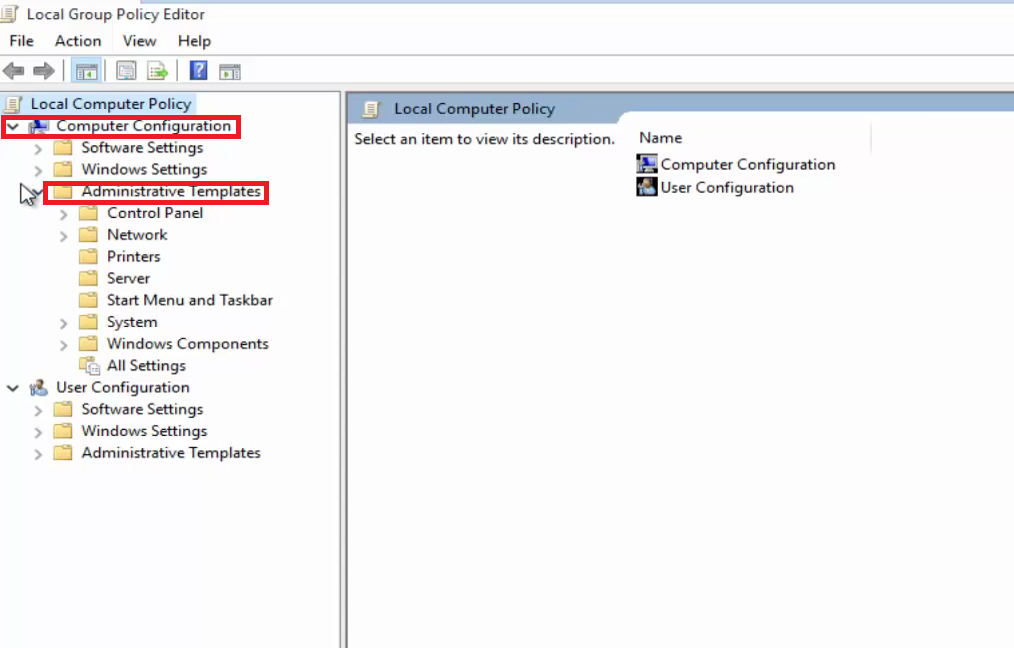 Step 4: You have to select "Windows Components" from the list, which will be another huge list. No need to get confused about it because we will show you further instructions.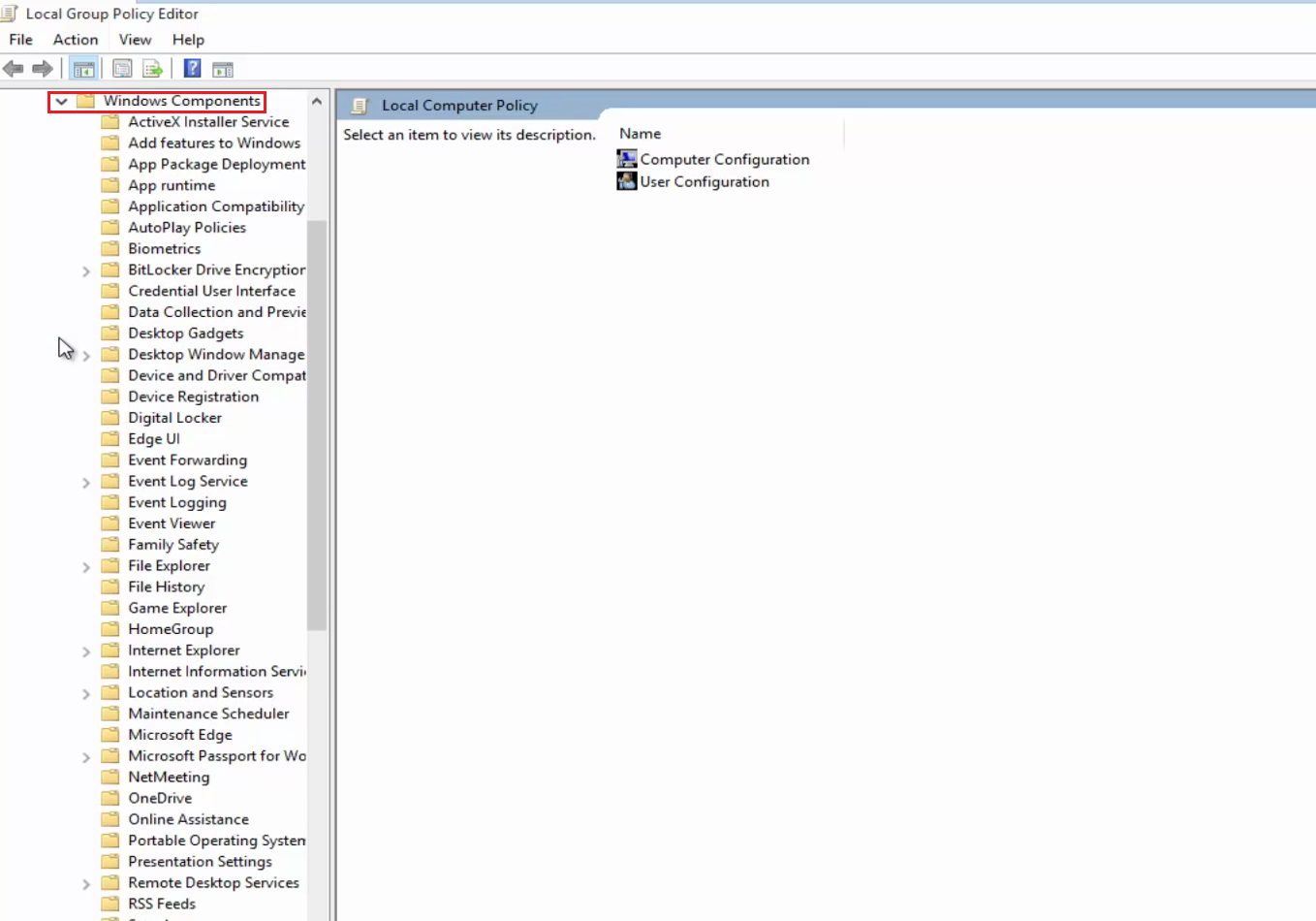 Stp 5: In the big list, you can see the folder "BitLocker Drive Encryption " click on it to view. Three folders will show up on your screen, and you have to select "Operating system drive," then double-click the "Require additional authentication at startup."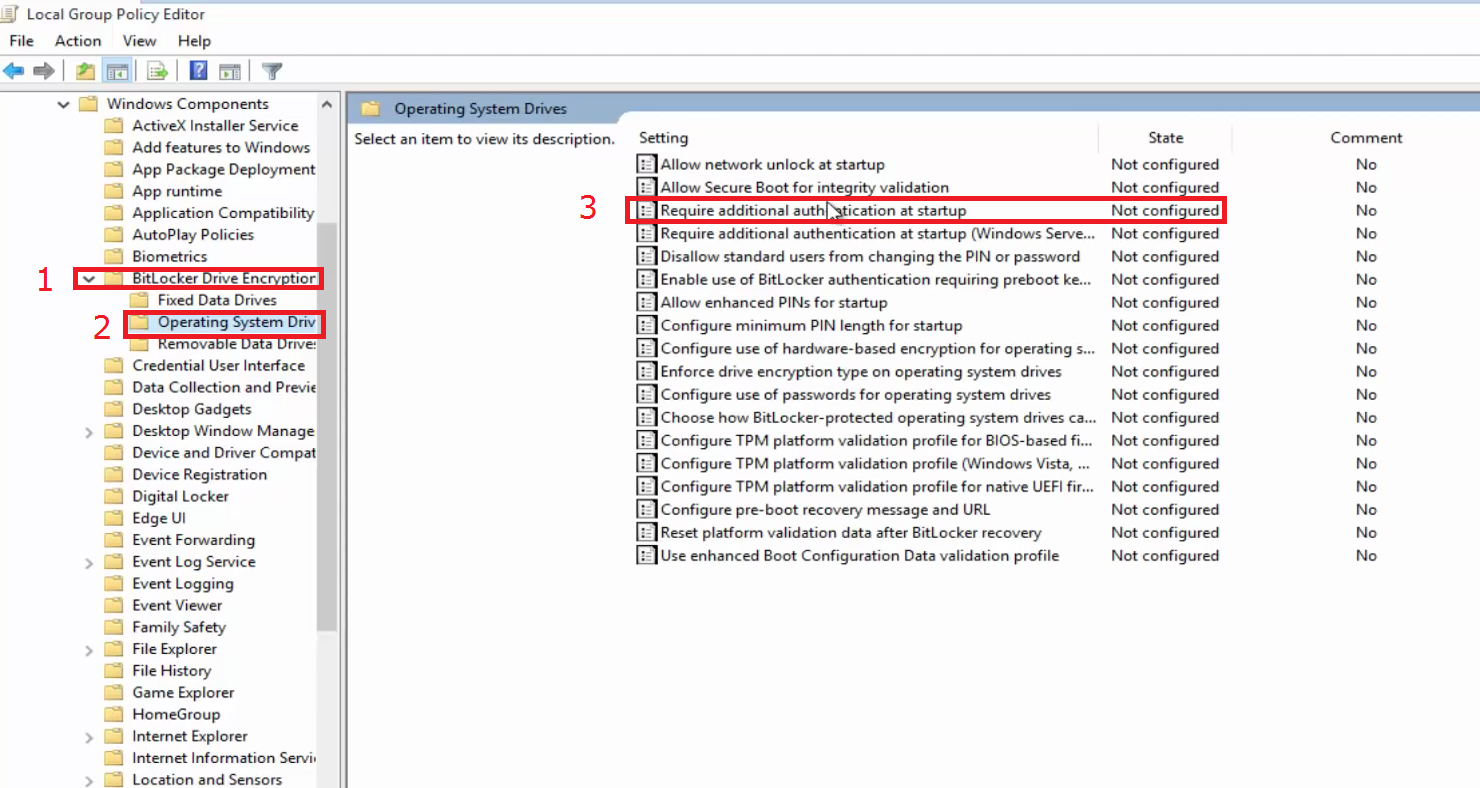 Step 6: You have to enable the feature, we have highlighted it in the screenshot below. Then, click on Apply, then Okay.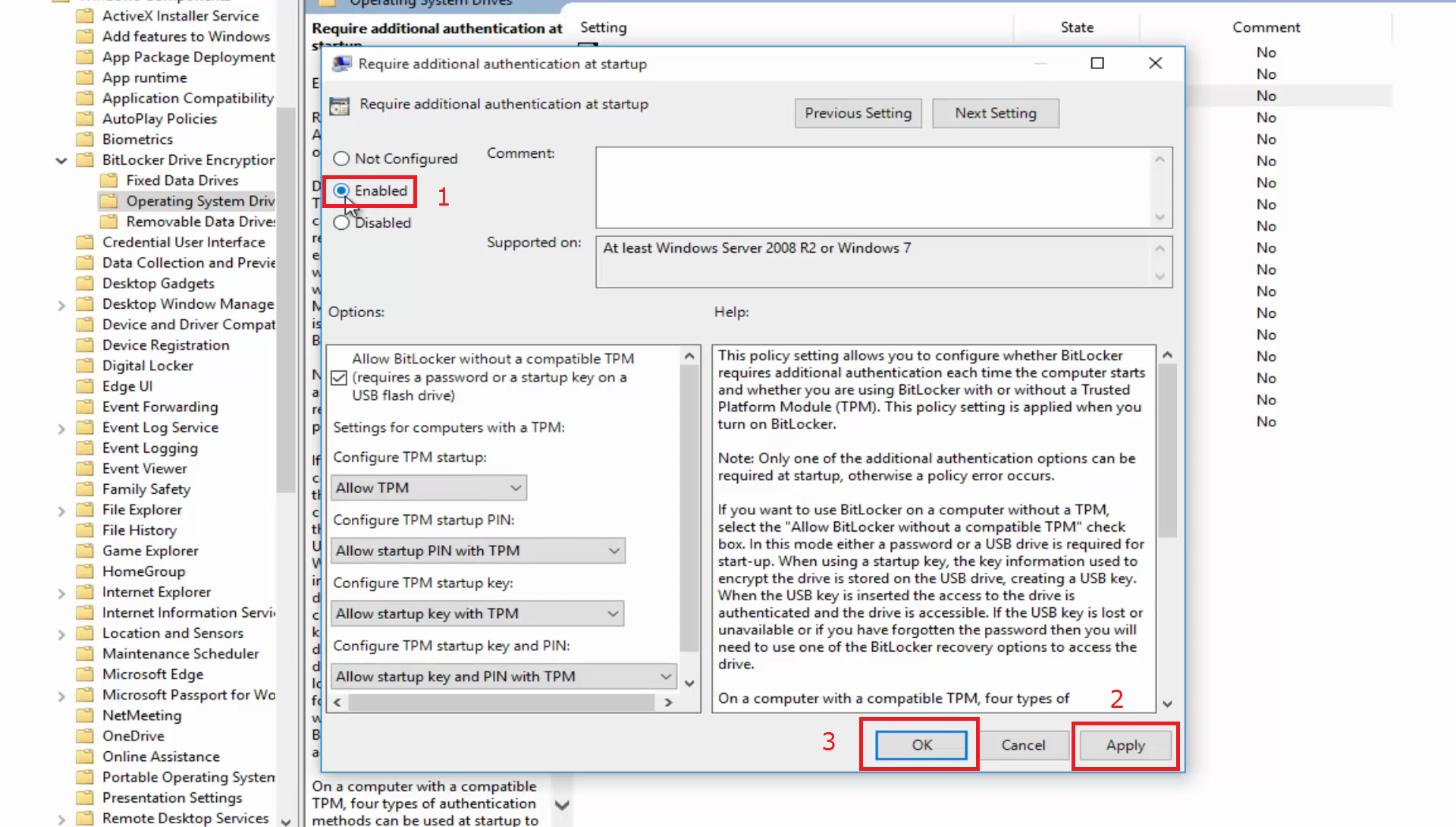 The error will be removed.
How to Encrypt it on your SD Card?
Let's get on the main part, where we encrypt any drive or SD card using the BitLocker. Remember, this method applies to your USB drive, SD card, and even external hard drive.
Step 1: Go to This PC and select the drive or SD card, you want to encrypt.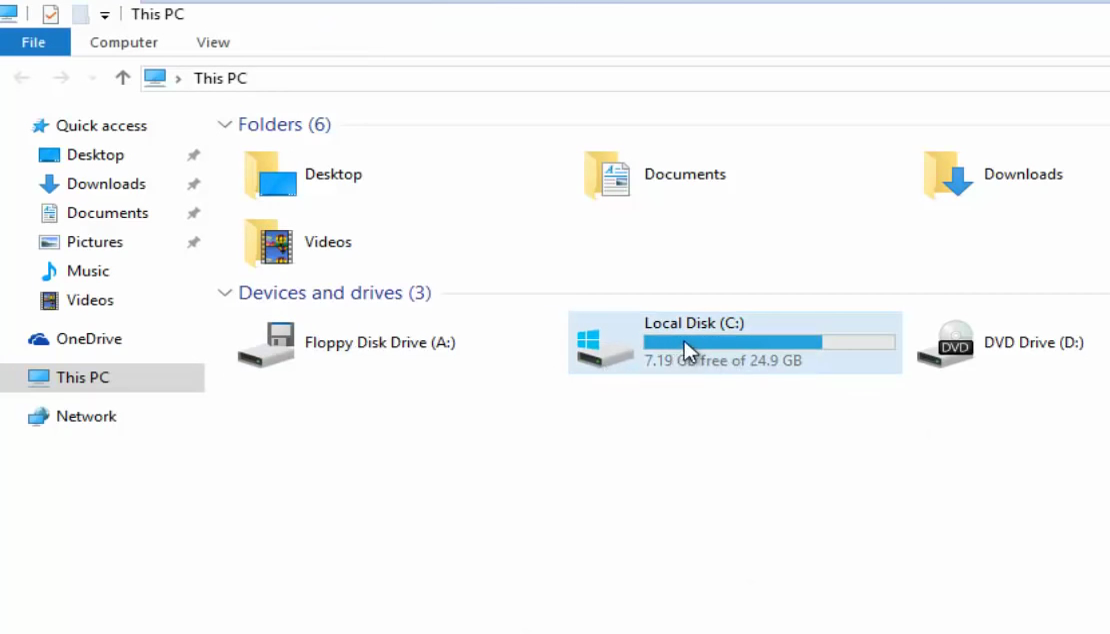 Step 2: Now highlight your mouse on it and right-click mouse.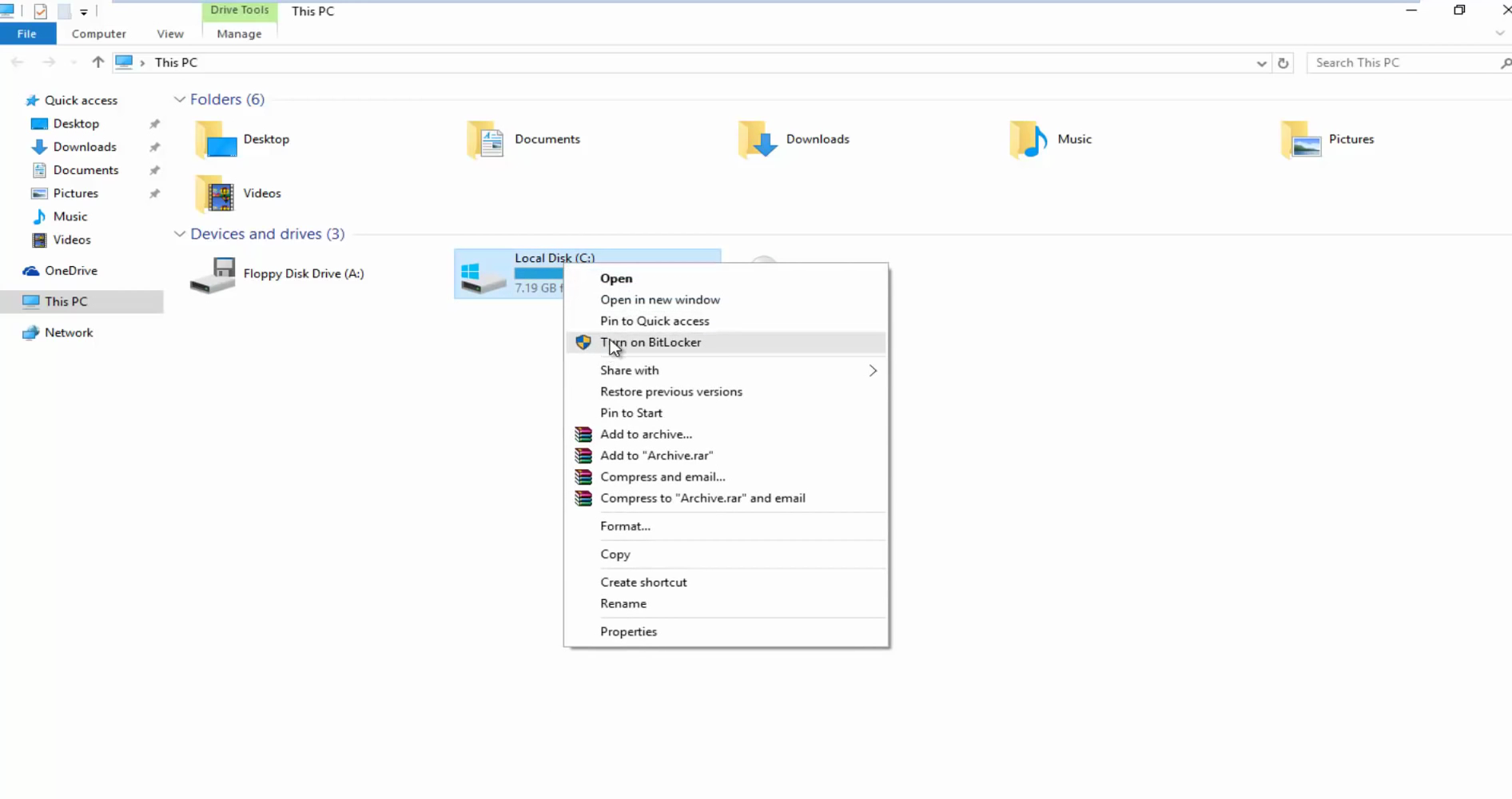 Step 3: You have to click on "Turn on BitLocker."
Step 4: The BitLocker will start checking the basic system configuration to ensure that everything will run smoothly.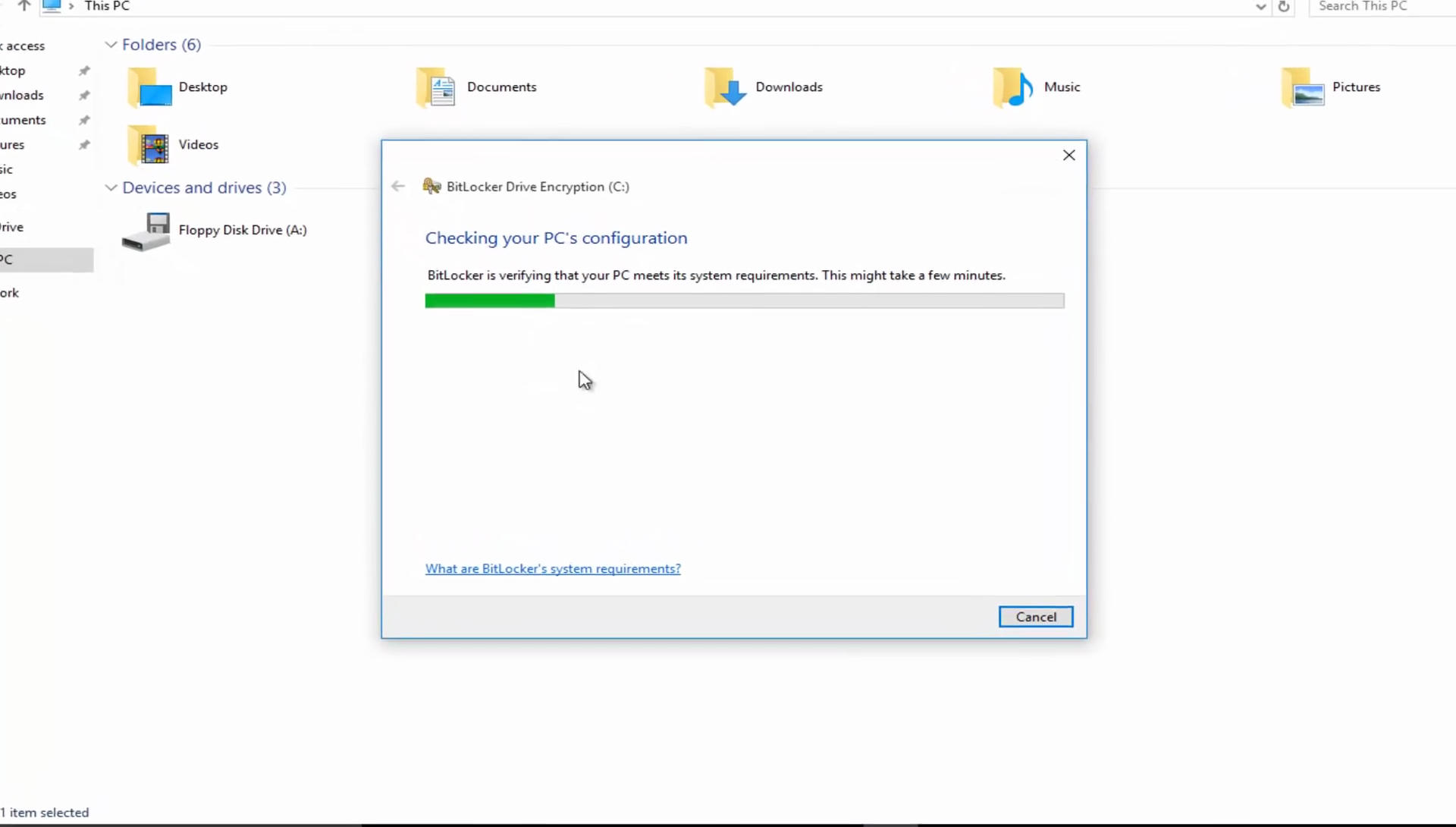 Step 5: It is a set up of BitLocker, where it will prepare your drive.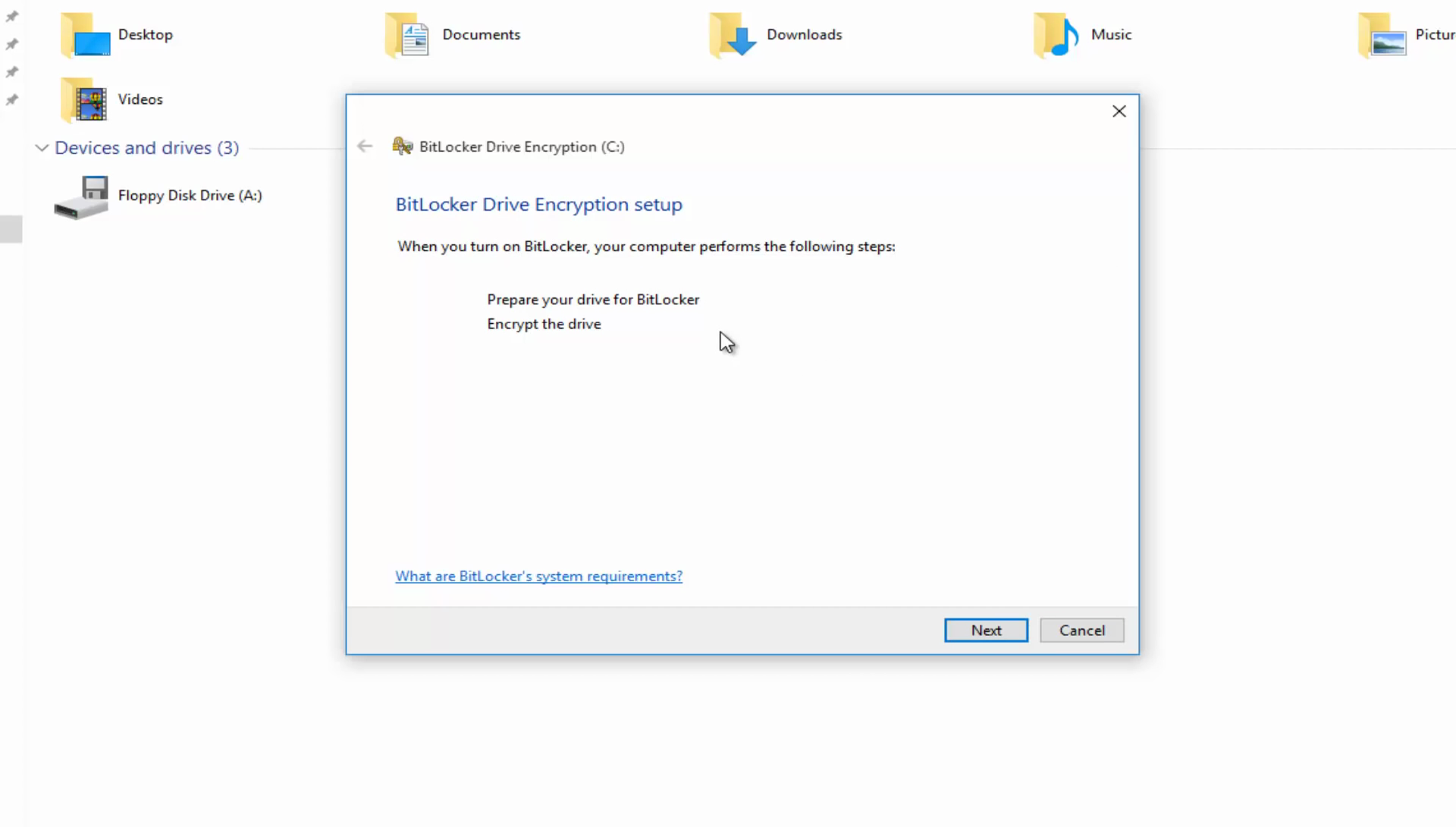 Step 6: Now click on Next.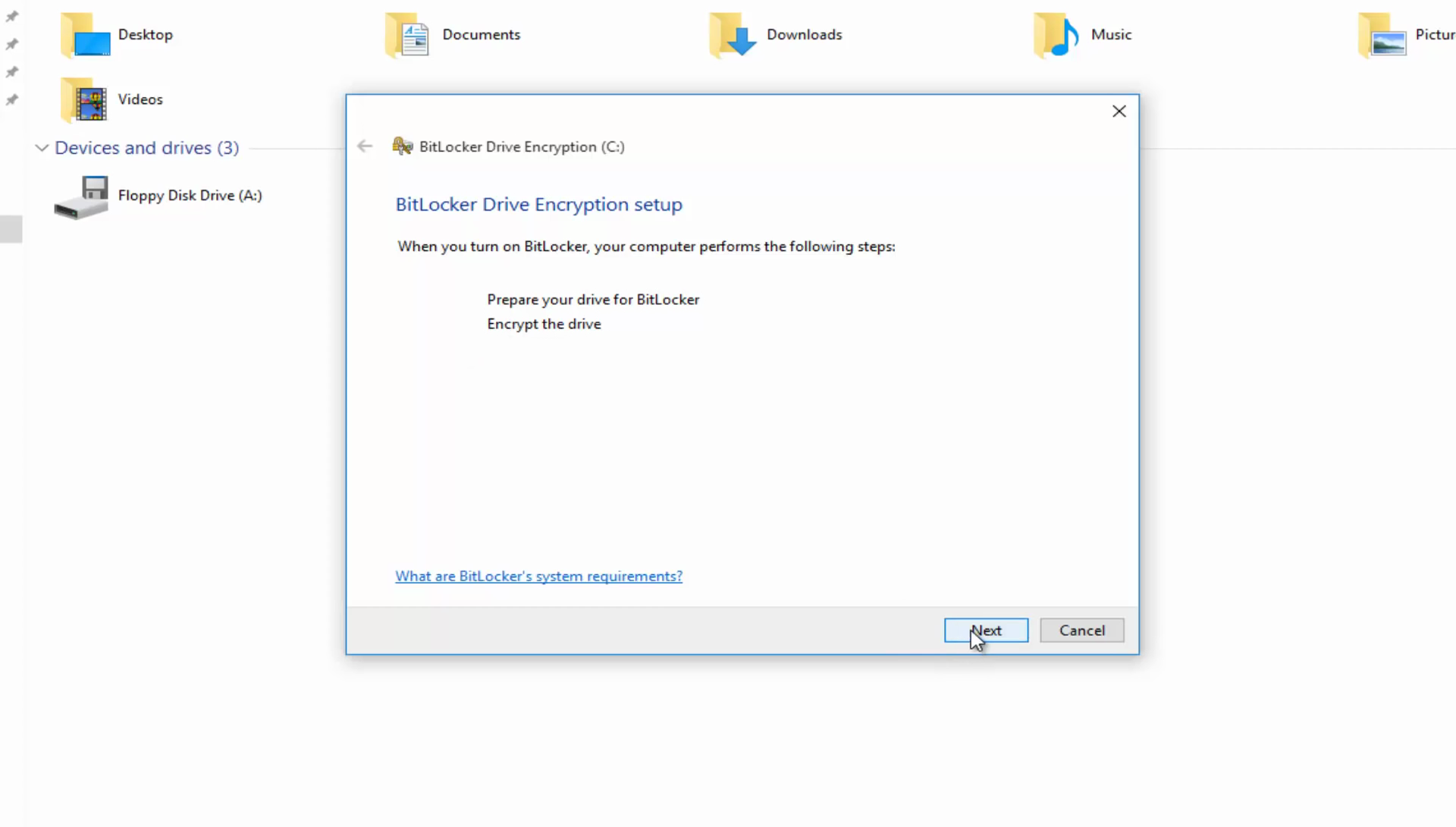 Step 7: Click on Next, but make sure to read the caution alert.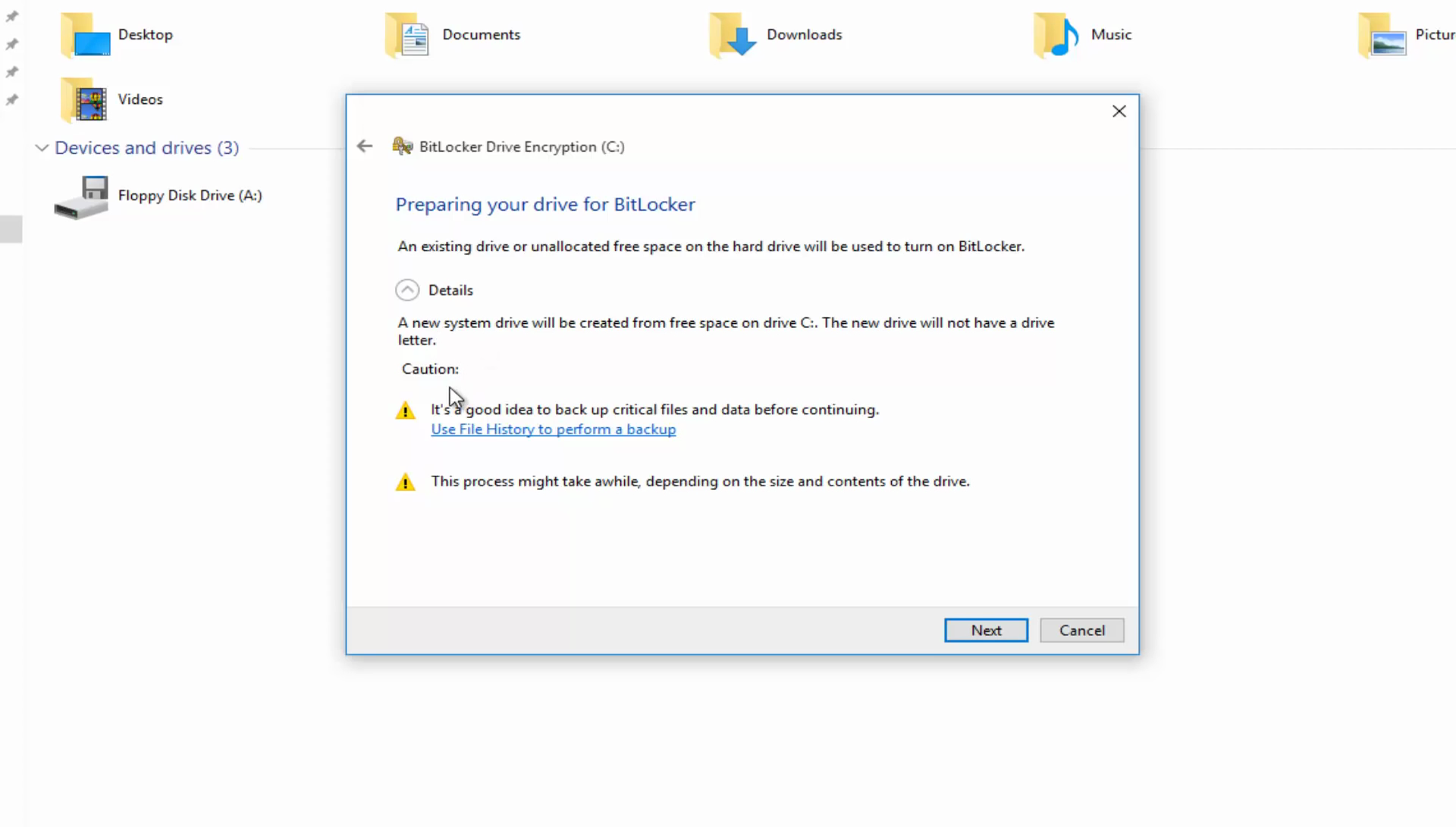 Step 8: Depending on your PC hardware, it will take around one minute to ten minutes to complete the process.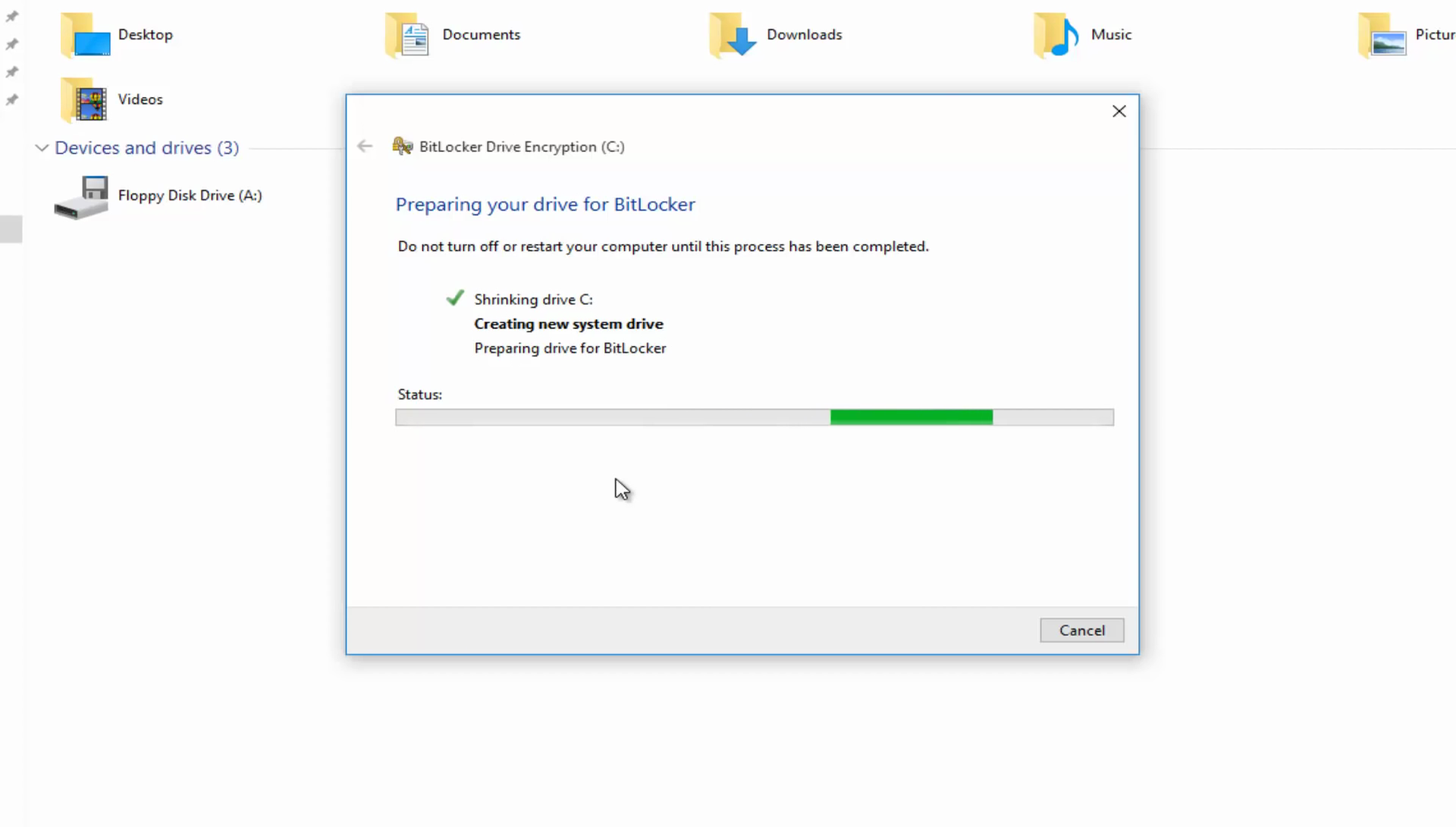 Step 9: Restart your PC.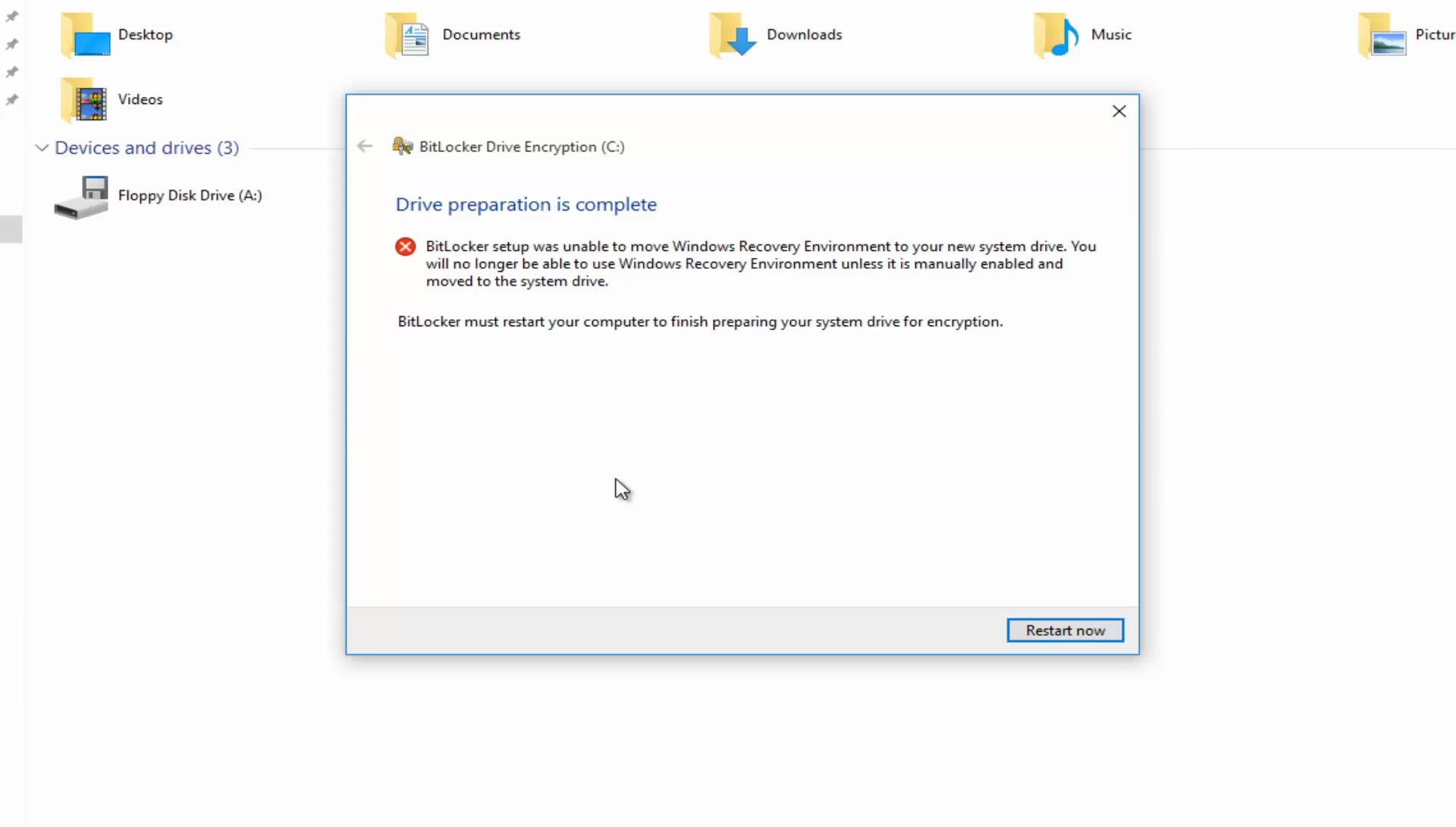 Step 10: After restarting, the BitLocker will start automatically, but do not click on Cancel or ESC.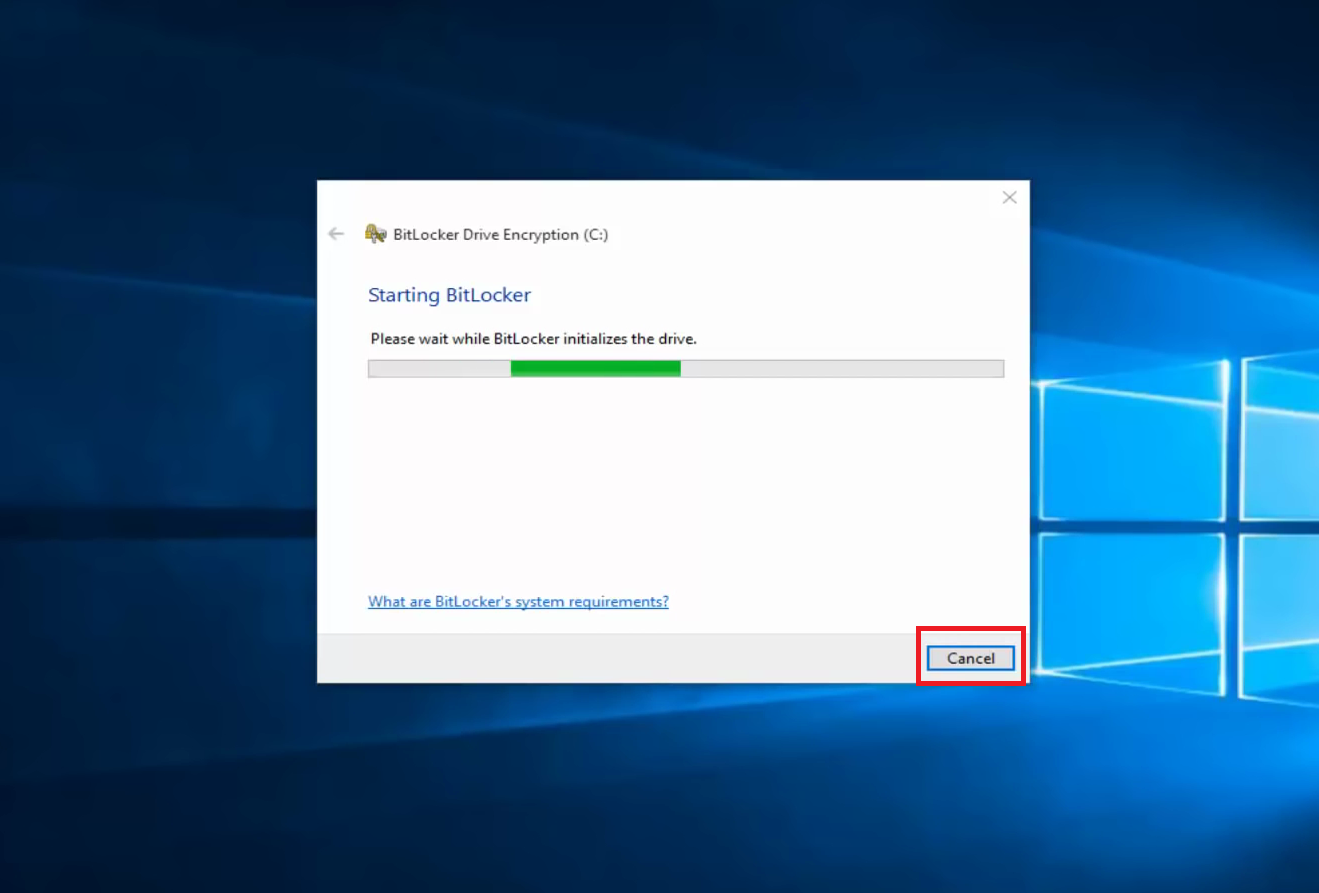 Step 11: You can select how you want to open the drive, we are selecting password.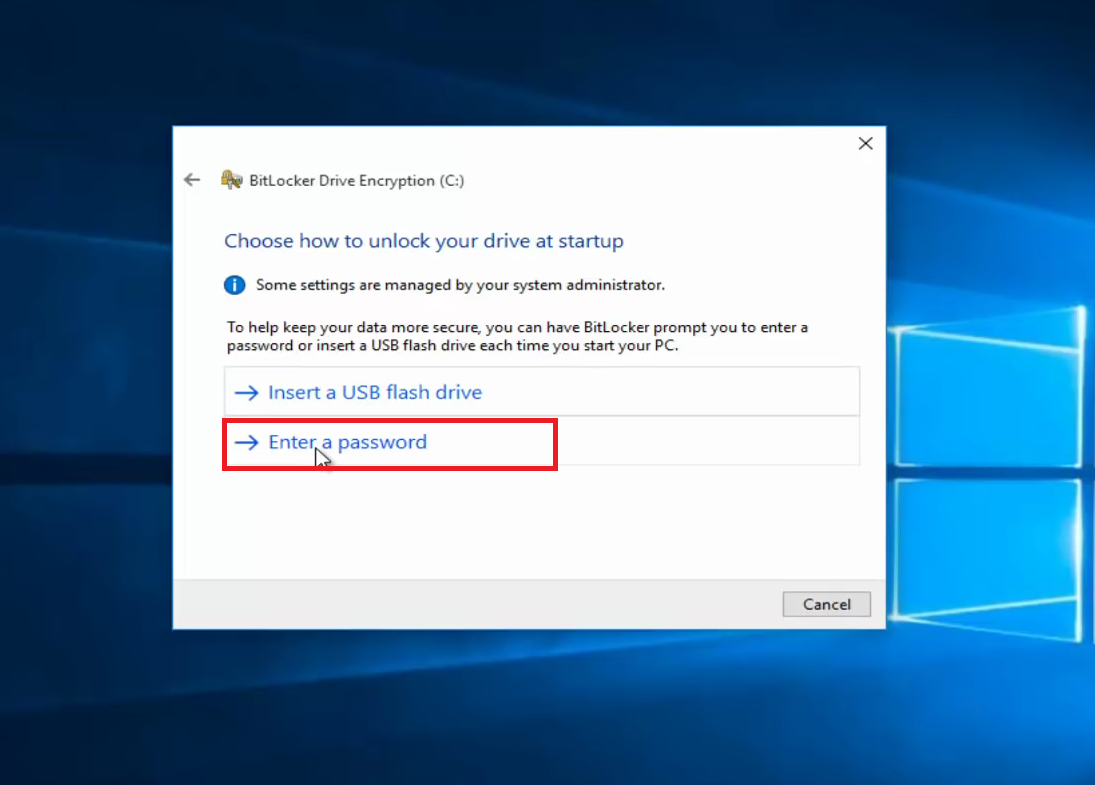 Step 12: Enter the credentials and hit on next.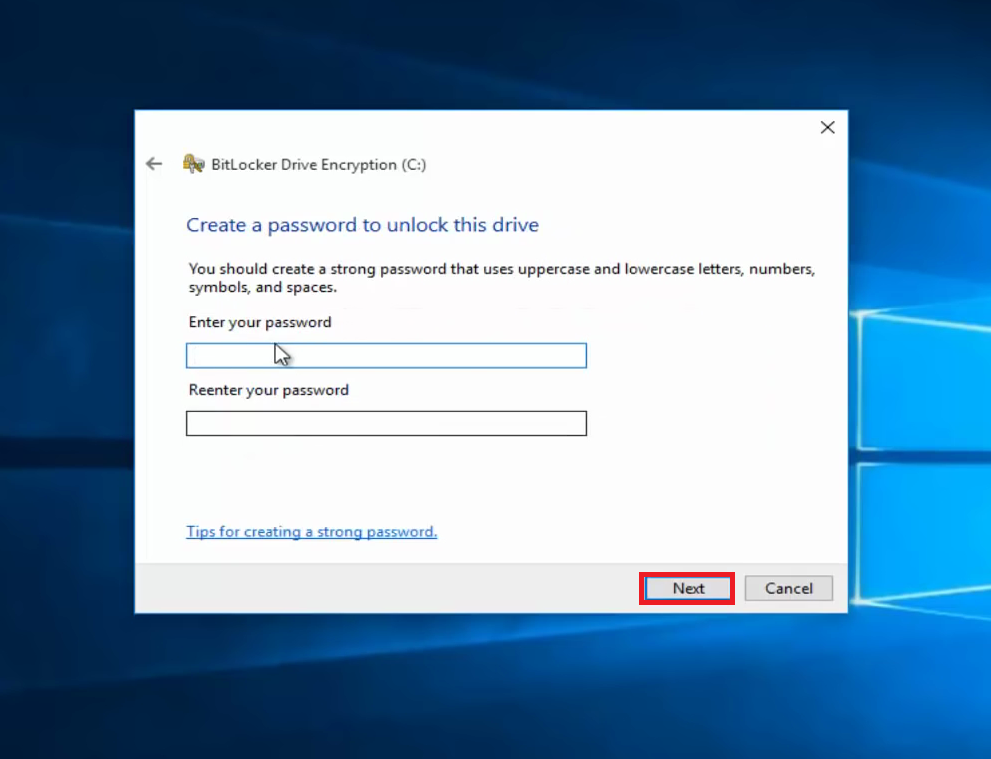 Step 13: Where do you want to save the backup key? We are going to select MS account because it is easy to recover from the MS account and you can make copies of it as well.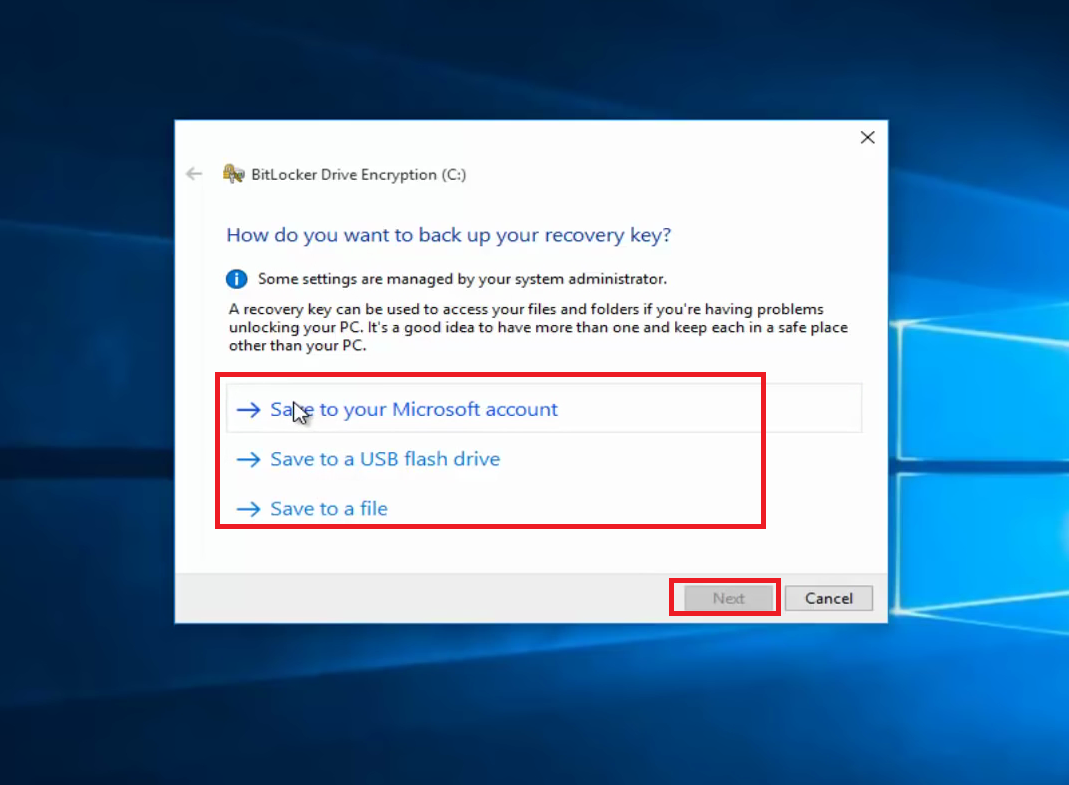 Step 14: You can either select one or two, but make sure that you know what you are selecting. And hit on next.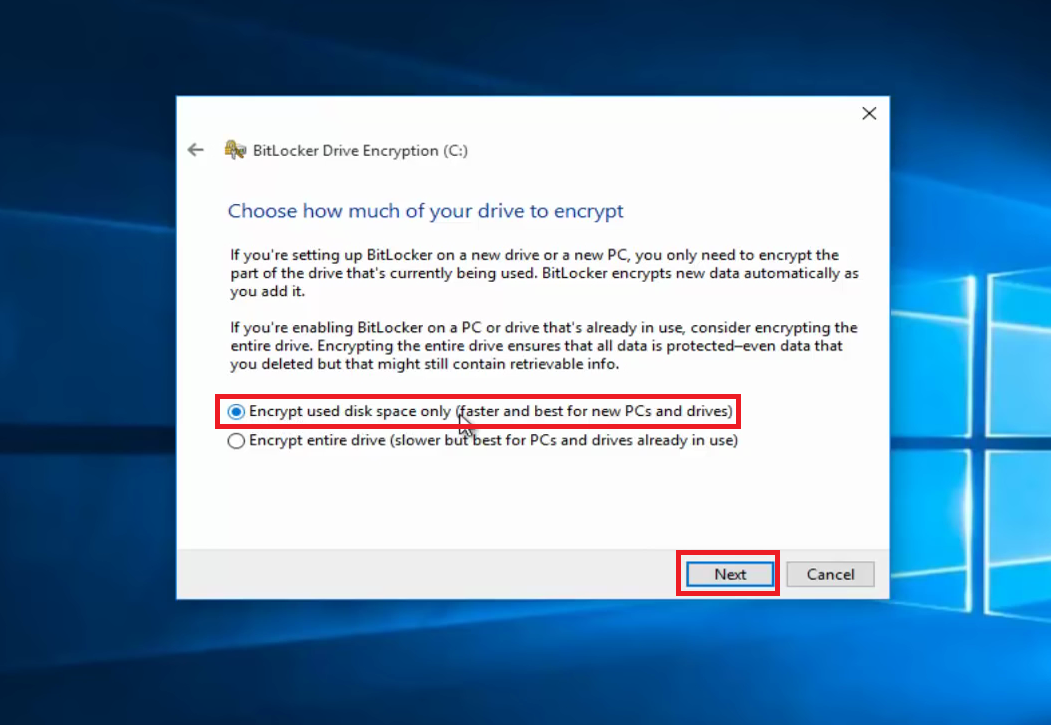 Step 15: That's it. BitLocker is enabled on the drive you have enabled it.
Next time you connect the drive or SD card, it will ask for a password.
Conclusion
You can now enable and disable the feature at your will. The encryption is strong and you will get more option if you have TRP features activated on your PC. Let us know what do you think about it in the comment section.