Have you ever felt like asking someone a question? Were you not able to gather the courage to ask someone a question? No problem! We have got a solution for you. Peing is the world's largest anonymous questioning service that can help you ask a question to anyone, anonymously. This questioning service can be used on the social networking service – Twitter. Let us learn more about it and explore more details.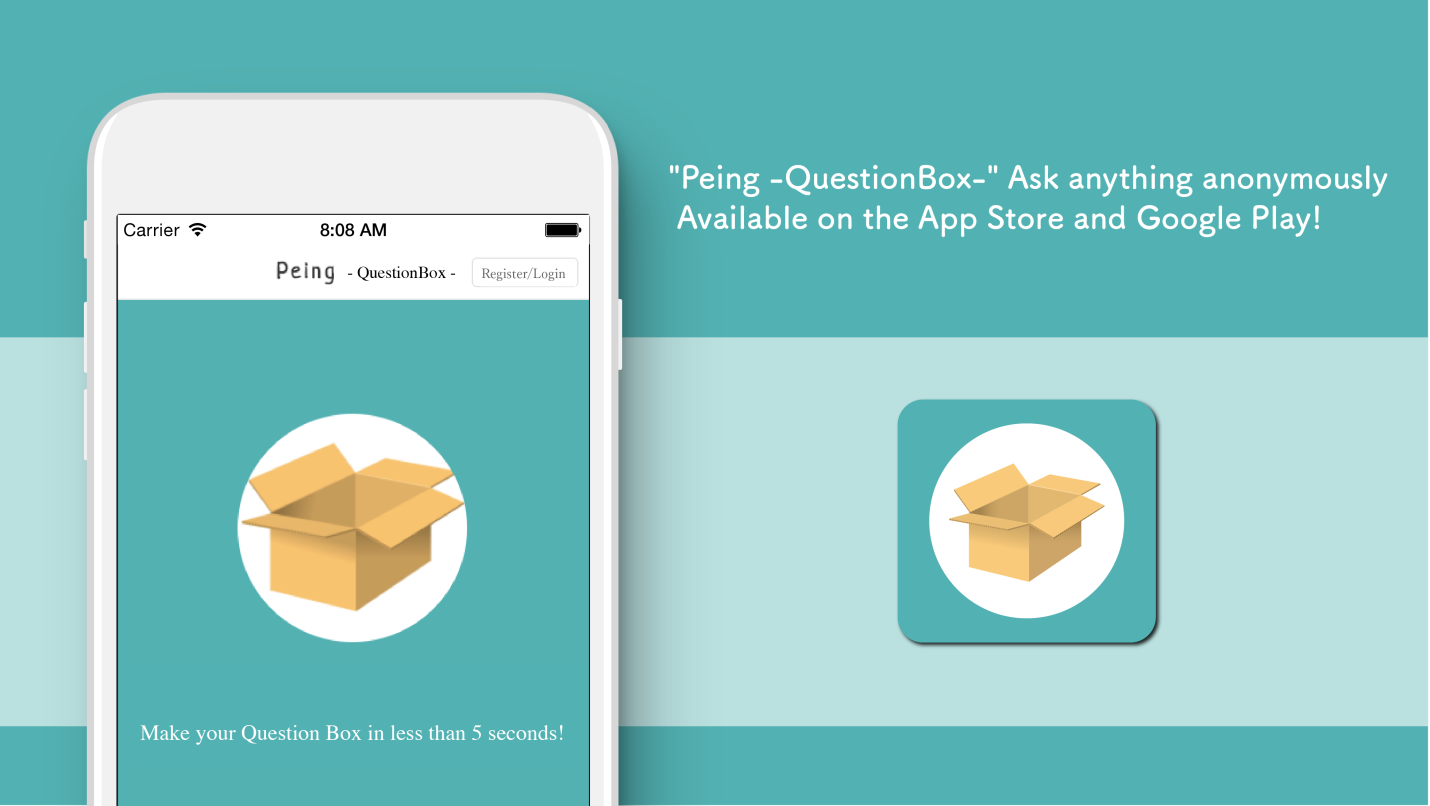 Peing – The Question Box Service
It is an anonymous question service which can be used on Twitter to ask question to any of your friends, celebrities, or other known personalities anonymously. Peing was initially released in November 2017. The Android and iOS apps were release in February 2018. The app is still in growing phase and expects to reach around 200 million page views every month.
Jiraffe Inc. acquired Peing in December 2017 after seeing its short term success. Earlier, you need to create Peing ID and sign in as member to use this app. But now, you can log into the app by just signing into your Twitter account. If you want, you can create Peing Id as well else it's not necessary.
Peing allows anyone to answer the questions asked by the anonymous users. It is not necessary that the person whom you have asked the question will be answering it. Once you ask a question to someone anonymously, the person is notified that someone has asked the question.
What to do to answer Anonymous Questions?
If you want to accept the anonymous question, you need to create an account (Question Box) for this service. The questions start coming from the anonymous users when you open up the question box. It is your choice to answer the question or not. The questions you choose to answer will be displayed on your Twitter feed with the answers. No one will get to know who had asked the question.
How to Ask Questions with Anonymity?
In case you only want to ask the questions to different people, you don't need to create an account (question box). You only have to select the interested users and send your questions to them. It is their wish to answer them or not.
The Setup
Download and install the Peing app on your device. It is less than 10MB in size and runs on Android 4.1 and above versions. After the application has been installed, follow the steps alongside.
Open up the Peing app on your smartphone.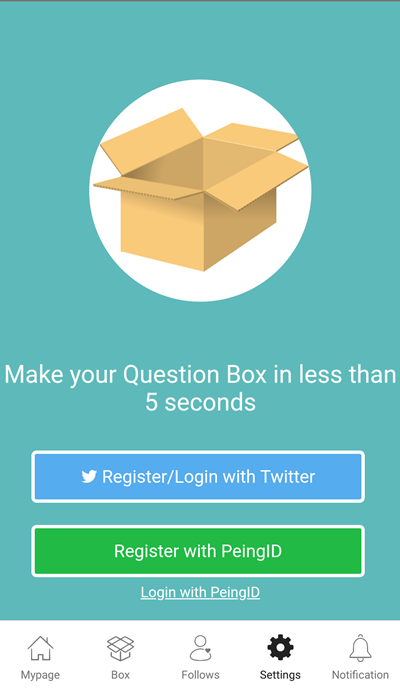 You can either choose to register with Twitter or Register with PeingID.

On registering with PeingID, enter the ID and password you can recall later.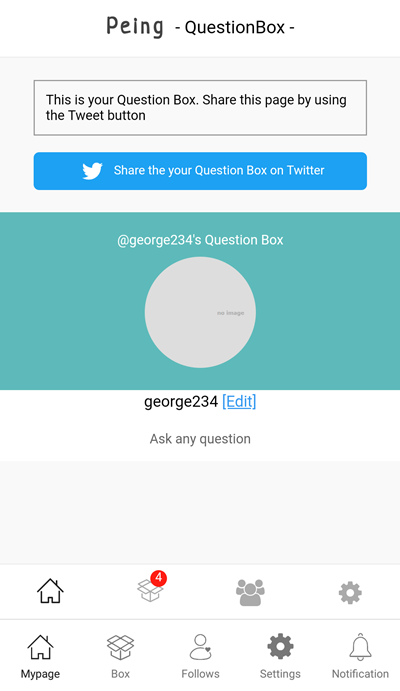 Now, you can ask any question to the interested users. You can even ask question to any user without registration as well.
You can share the Question Box on your Twitter account with a tweet like – "Ask me anything" with the URL of the Question Box. Just tap on – 'Share this page by using Tweet Button'.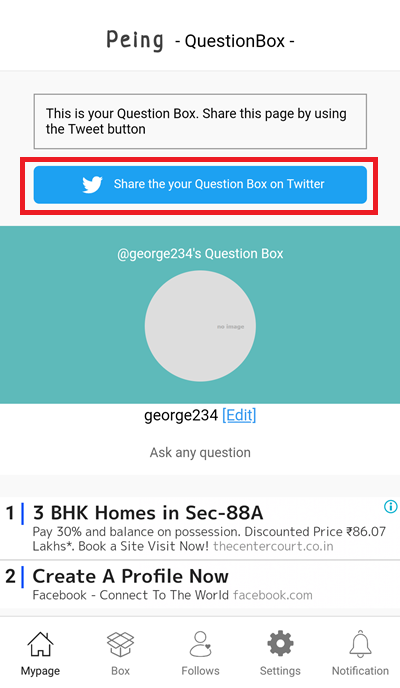 Go to 'Mypage' option on the bottom left to make changes in your profile summary.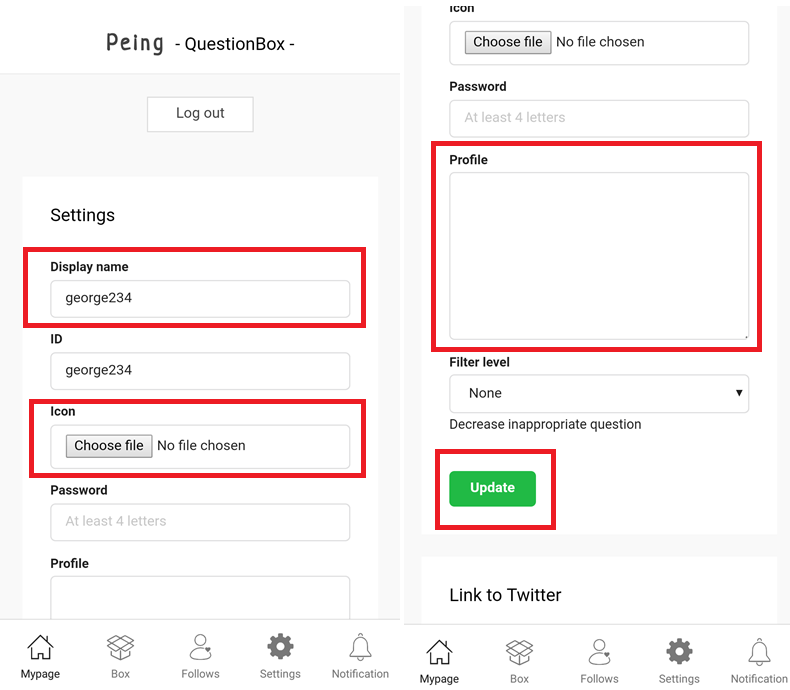 You can choose a different 'Display name' if you want, choose profile icon, profile description, and the filter level. Do not forget to press the 'Update' button on making the changes.
The 'Box' option on the bottom lets you know the questions that have been asked by anonymous users.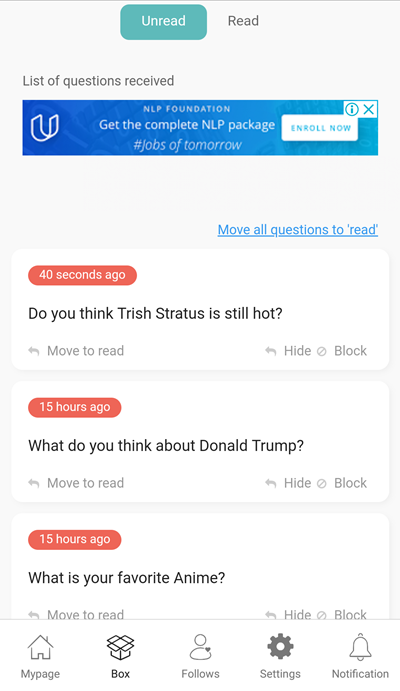 The 'Follows' option tells you the people following you. 'Notification' option alerts you regarding the new questions or answer to your asked questions.
Go to 'Settings' option to enter your email id so that you can get an alert on your email when anyone asks you the question.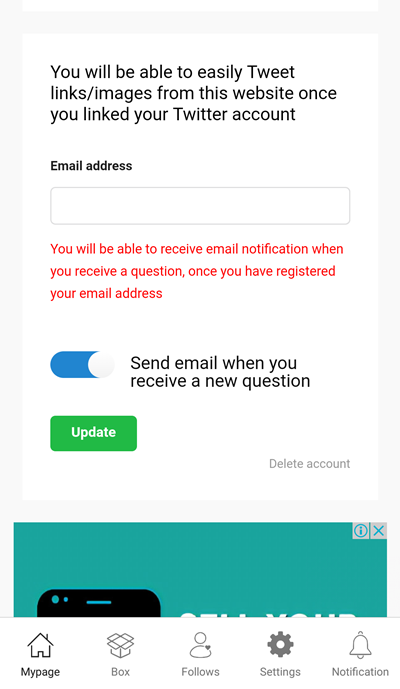 You can even choose change the language of the app. It is available in three different languages.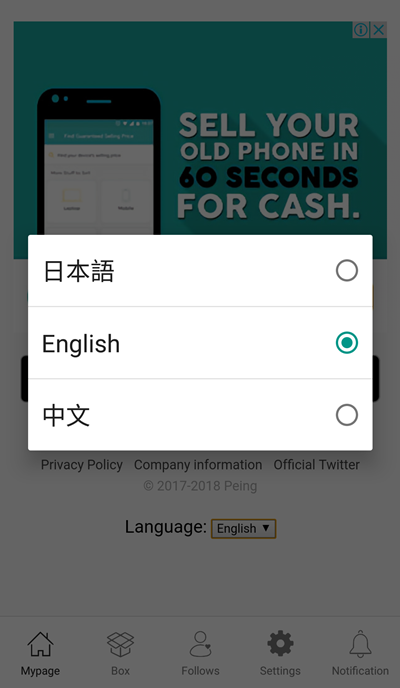 Pros
A user can ask questions to anyone anonymously.
The users can select the questions to answer and display them on theirTwitter feed.
Cons
App uses both EN and some other languages, we don't know why it's like that!
The Bottom Line
Peing is one of the fastest growing questioning services that have now been acquired by the popular Japanese company Jiraffe Inc. It has reached over 200 million page views in just 4 months. If you are the one who is looking to target different people with your questions, install Peing now. It is available for free for the iOS and Android devices.