If you are using Apple's Macbook or iMac or Macbook Pro, you must know basic settings to maximize your productivity. We all know about Apple's default app store to install the apps on Macbooks i.e. App Store. Have you ever noticed that the videos start playing when you launch the App Store?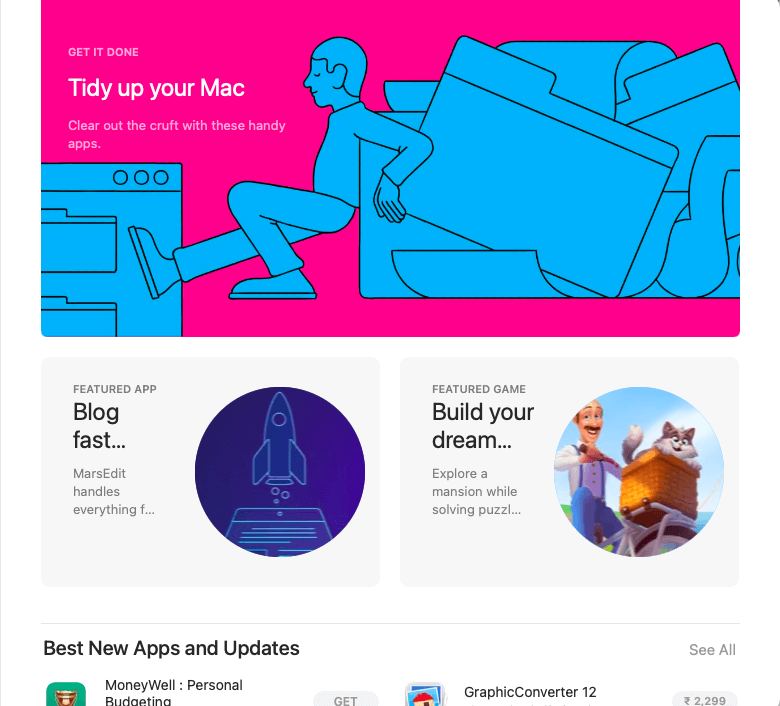 We have come to know about this thing which is more like an issue than a feature for most Macbook users. If you are unaware of how to stop playing such videos while launching the App Store on a Macbook or iMac MacBook Pro, this guide will help you disable auto video playing Mac App Store for Macbook, iMac, and Macbook Pro.
Why should you disable auto video playing on App Store?
The reason why you all should turn off or disable the App Store's auto video-playing feature is to save your data. When you are on a limited data plan, you must surf the web properly to reduce data consumption.
On the other hand, when the video starts playing, it will start distracting you and you will not be able to achieve the desired productivity. Moreover, you don't want to watch such unnecessary videos which make no sense.
For these reasons, every Mac users want to disable this auto video-playing feature. Well, disabling this feature is super-easy and one can easily do it by simply following the basic steps given below.
How to disable Auto Video Playing Mac App Store on Macbook M2, M1, iMac, and Macbook Pro?
Step 1: Launch Applications
Open the Applications window by clicking on the Applications icon from the Dock on your Macbook. You can also launch the Applications window from the Finder. Click on the Finder and then select the Applications option from the left sidebar. This will show you the available apps on your Macbook.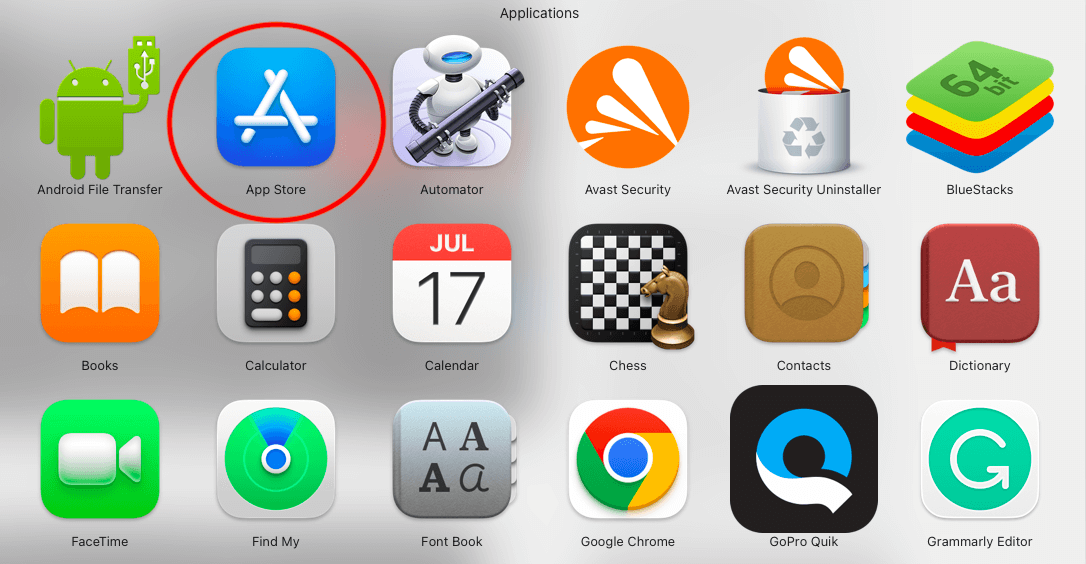 Step 2: Launch App Store
From the Applications menu, search for the App Store and click on the icon, launch the app.
Step 3: Choose Preferences
Once you launch the App Store on a Mac, go to the upper left corner and click on the App Store icon. This will open up a new menu from which you need to select the Preferences option.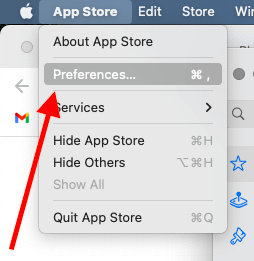 Step 4: Select Video Autoplay
Upon selecting the Preferences option, a new window will pop up. It will show you a few options from which you need to focus the Video Autoplay option. The Video Autoplay option is listed with a tick mark on it.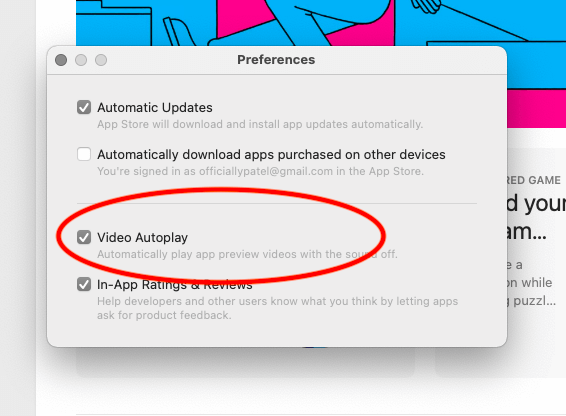 Step 5: Disable Video Autoplay
De-select the Video Autoplay option by clicking on the tickmark. This will remove the tickmark the video autoplay feature will be disabled itself.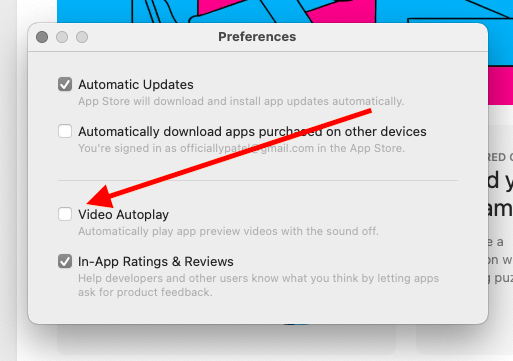 That's all you have to do to disable the video autoplay feature on a Macbook when you launch the App Store app.
By disabling the Video Autoplay feature, the apps will keep on showing the videos which are as it is. However, to play the video, you have to click on that particular video to start playing as the video autoplay feature is now disabled.
Besides this, if you reduce the motion in MacOS, the Video Autoplay option on the App Store will be disabled as the motion that a video need is now reduced. It's pretty simple and it improves your work productivity.
FAQ
How do I turn off autoplay on Mac after downloading?
This tutorial explains everything related to this question
How do I stop videos from automatically running?
If its YouTube then you need to go to settings and disable autoplay in feeds
How do I stop videos from automatically playing in apps?
This can't stopped, sorry.