Finance apps are considered as life-saver to those who don't have control over their expenses. It is important for everyone to manage the money flow in a better way to achieve their life goals in the desired time period.
You need to keep an eye on every single penny that you spend on anything. To keep everything organized and to manage the money flow, there are many personal finance apps available for smartphones and PC systems. If you work on a Mac system, then here's a list of the best Finance Apps for Mac.
Follow the list to know more about the different types of popular Finance Apps which you can install and use on a Mac system. Let's get on to the list now!
Best Finance Apps for Mac
Cashculator+ is one of the best and highly advanced finance apps available for Mac users. This app tracks your financial needs and works as per your command. This app is fully customizable and allows you to customize money flow. It also keeps an eye on your expenses and calculates things automatically.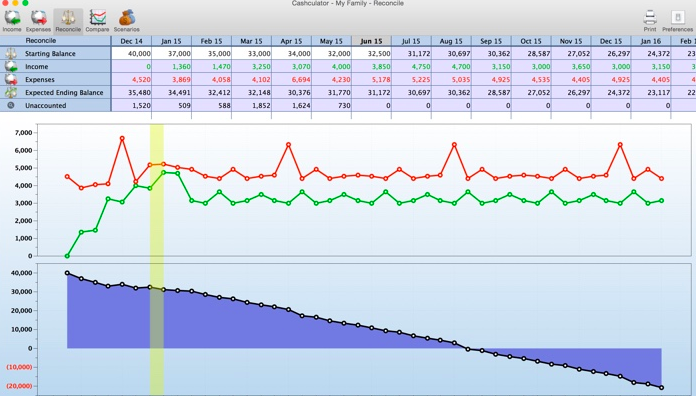 The application serves decent user-interface that lets you easily navigate through different options. It has a simple menu with all the useful items and tools which you can use for free. You can also plan for the future goals and the app will tell you how much money you should start saving to achieve the goal.
It's a complete professional app which is designed for the professionals only. If you are a beginner, then we would not recommend you to use this application as some of the features and functions of this app are very complex and not suitable for beginners. The app is for free and comes with in-app purchases.
CheckBook Pro is the most advanced application designed for Mac users. Unlike other apps, this app features a list of advanced tools to keep everything organized. The tools included in this software fetch information from your accounts and prepares charts and layouts of your expenses and money flow.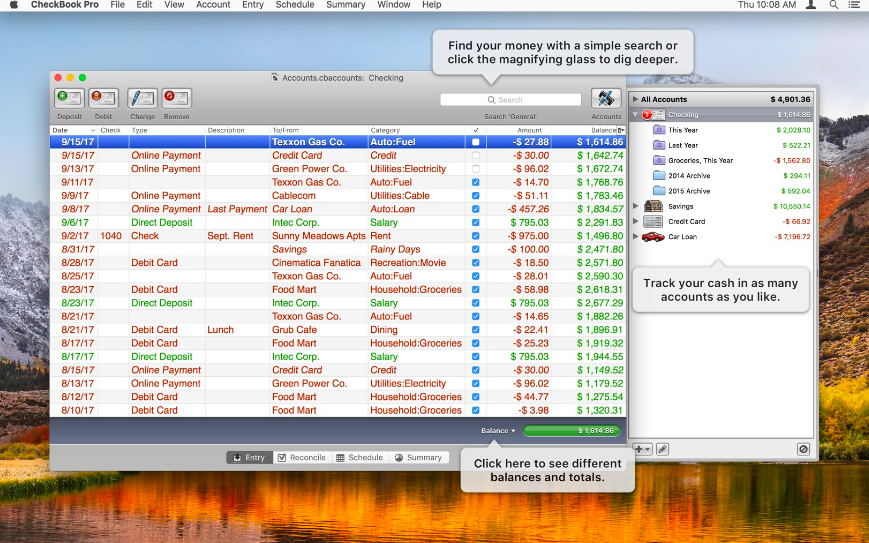 All the tools and functions of this app are customizable ones. You can even add transactions manually to the chart. The navigation menu is very simple and easy-to-use, you can simply start using all the functions and tools easily by launching the app on a Mac system.
The application is there for free for a few days for testing purpose and after that, you have to purchase it from the AppStore on a Mac system.
If you are searching for a professional application that looks after your money expenses and future goals, then Bankitivity 7 is here for you. This is an all-in-one application which works on the Mac system as well as iPad and iOS devices with the same account. It keeps everything synced and allows you to edit and add transactions as per your choice.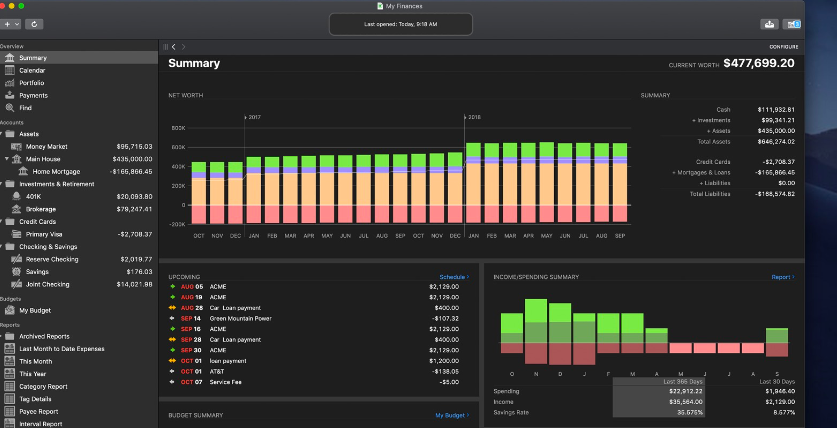 This works automatically and fetches all the information about your accounts. Once you install the app, you can integrate your bank accounts to this app and the rest will be done by the app. It keeps an eye on every single transaction of yours and works. You can also customize your future goals and daily expenses from this application as per your needs.
The navigation menu is simple and anyone can easily explore the tools and features of this app from the main menu. The app is available Internationally and provides 24/7 customer care support to its users.
Bills is an intelligent and free-to-use application available for Mac users. If you are a normal user and want to keep an eye on your expenses, then this app is just perfect for you. It is for free and comes with limited features to track your expenses. It is compatible with Mac and other Apple devices including iPad and iPhone and keeps everything synced.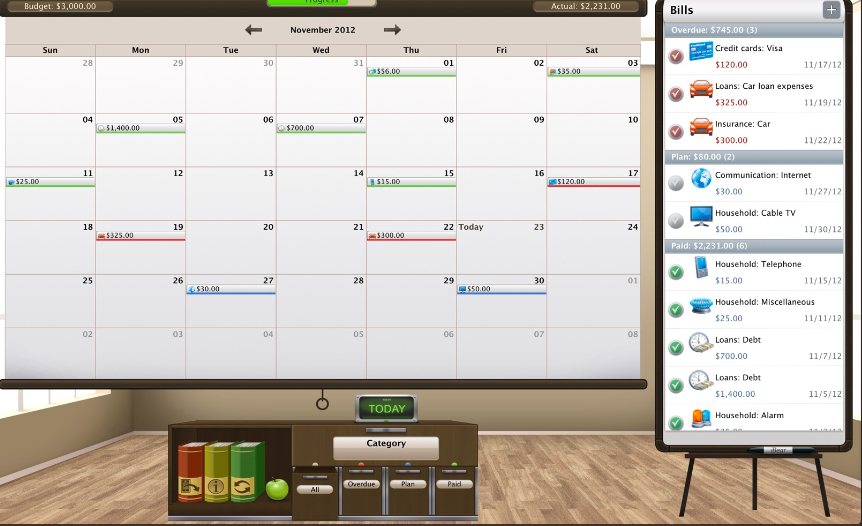 This simple tool is always there to help you with your personal expenses as well as other expenses. You can add transactions manually and can manage and customize the different tools easily. Easy integration and decent user-interface make this app a must-have tool for every Mac user.
BudgetTail is yet another powerful and free-to-use Finance app for Mac users. The app has been updated to its latest version and now has a number of extra tools to manage the money flow and expenses of the users.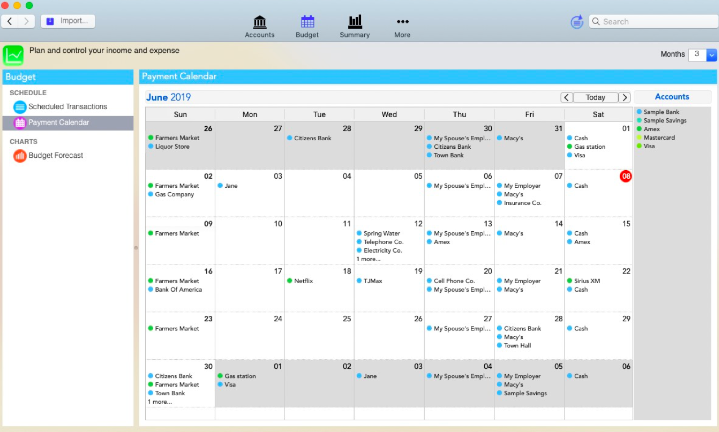 This is your personal budget tracker that lets you view your daily expenses and other things easily. The app quickly fetches the information from your personal accounts and prepares a detailed chart with all the useful things including your future goals and expenses.
Final Words:
The above list includes the top-rated and highly recommended Finance apps by experts and regular users. The list includes both, premium and free finance apps for everyone. You can select the app which suits your needs. If you are a normal user, then there are free apps also available on the list for you. Go through the list and find the most suitable finance application for your Mac system now!