HEVC stands for High Efficiency Video Coding which is also known as X265. It is the latest video compression standard that is designed to stream videos at 4K or 8K resolution. If you have switched to a new Windows 11 OS and looking for the best free x265 or HEVC video player for Windows 11, then here's the list for you.
What is HEVC/ x265 for Windows 11 PC or Laptop?
High-Efficiency Video Coding comes with a double video compression ratio. The video standard supports video resolutions up to 8K UHD. HEVC codes offer the same video quality as AVC with a better compression ratio which is why the latest video players now come with HEVC or x265 compression standard.
There are plenty of video players present in the market making it a bit harder for the users to choose the right one for their Windows 11 system. Here, we have prepared a list of the best free X265 or HEVC video players for Windows 11 so that you can easily choose the right video player that can play 8K videos smoothly. Let's get on to the list now!
If you are using Windows 10 then read this :  Best x265 players for Windows 10 PC and Laptop
1. VLC Media Player
The VLC Media Player is undoubtedly the most popular media player app available for all types of PC systems and mobile devices. It is everyone's favorite media player as it comes with a user-friendly interface and a variety of options to play and watch your favorite videos and movies.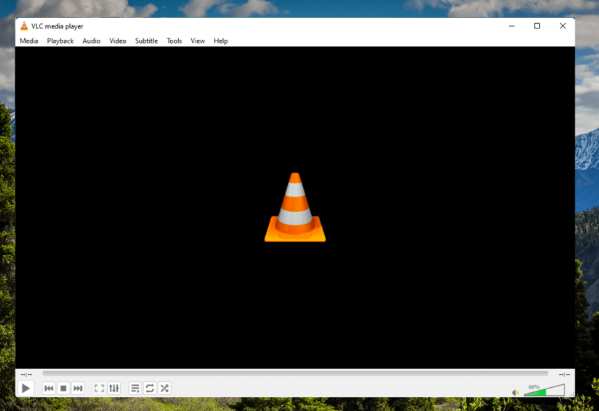 The developers release regular updates with new features and functions of this media player. The latest update of the VLC Media Player supports all kinds of video formats with a maximum resolution of up to 8k.
The older version requires you to download a specific x265 video compression software and install it manually on the VLC media player. However, the latest version doesn't require any such steps. If you are using an older version of the VLC media player, just go ahead and update it to its latest version.
Pros:
Easy-to-use software
Compatible with Windows, Mac, Android, and iOS platforms
Free-to-use software with the premium version
Supports all types of video files
Built-in HEVC compression standard
Can play videos of up to 8k UHD resolution
Cons:
The media player comes with some complexity as it is an open-source media player.
Download VLC Media Player for Windows 11
2. 5K Media Player
The 5K Media Player is yet another popular choice for Windows 11 users to play and stream their videos and movies. The software serves a sophisticated user interface with a set of powerful features that offers a reliable video streaming experience on your Windows 11 PC.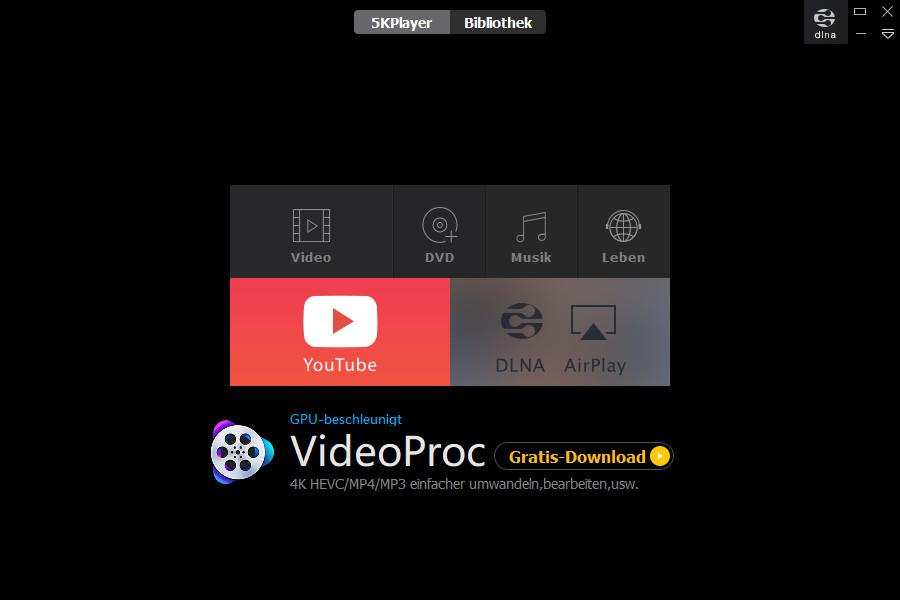 The software does not just come with the support of HEVC videos, but it also supports plenty of other file formats. You can play almost any format of video using this media player without installing additional files to the software. It's an all-in-one media player designed for all Windows users.
If we talk about the video formats that this media player supports, it can play MP4, AVI, FLV, MKV, H/265/ 264, H.265/HEVC, VP8/9, WebM, and many other formats.
What makes this video player a unique choice for Windows 11 users is it can play 360-degree videos. Yes, you can play 360-degree videos directly on this player without installing a third-party add-on to the app.
Pros:
Ideal media player to play HEVC videos
Super smooth video player
Supports 360-degree video playback
Compatible with Windows and macOS
The user interface is modern and looks impressive
Cons:
The app asks users to set it as their PC's default media player every time they launch the software on their PC.
Needs improvement to download videos from the net using this media player.
Download 5K Media Player for Windows 11
3. PotPlayer
PotPlayer is a free multimedia player for the Windows 11 Operating system. The media player comes with a set of unique features that makes it one of the best media players for Windows 11 to play high-resolution videos.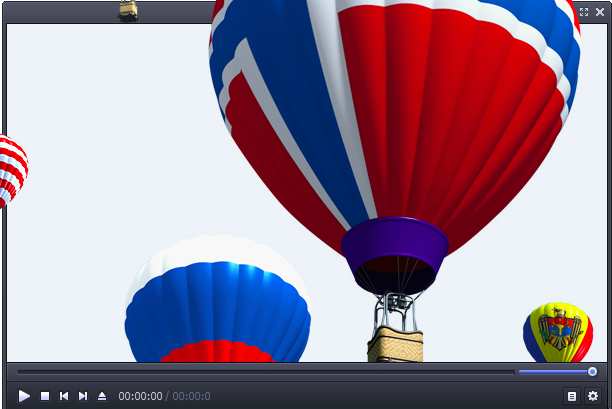 The PotPlayer enables users to play HEVC/ H.265 videos with just a little setup. It comes with an expensive library of video support to play and stream videos of up to 8k resolution. You need not download and install codecs additionally to the software. The software is compatible with the standard video compression codecs.
What's surprising here is the PotPlayer also plays BlueRay and 3D content with no hassle. You can play almost all types of videos on this media player without the loss of its original video and audio quality.
Pros:
Compatible with Windows 11 system
Supports HEVC/X265 video library codecs
No need to download and install codecs manually
Can play BlueRay and 3D videos
Plays high-resolution videos without quality loss
Cons:
It is not an ideal software for beginners as the primary setup is a bit complex.
Download PotPlayer for Windows
4. Media Player Lite
Media Player Lite is a popular media player pack with a set of extraordinary features that makes it the best media player for Windows 11 users. The software is developed with HEVC codec support allowing users to play high-resolution videos on their PC system.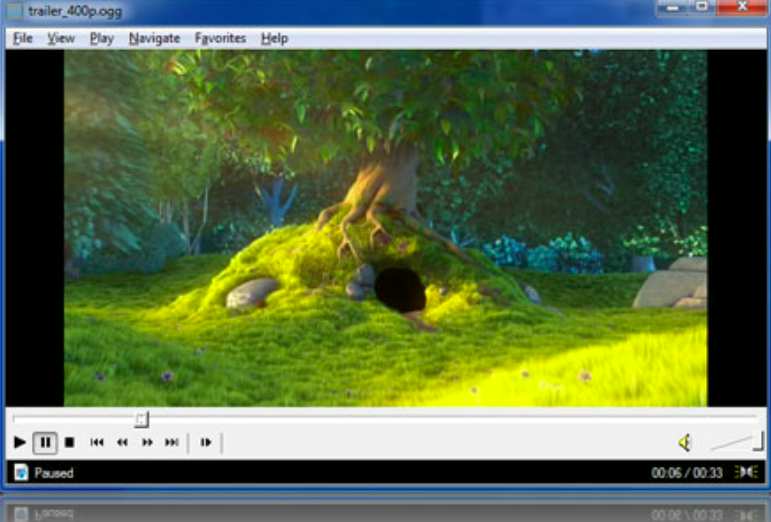 Besides HEVC codes support, the media player supports a range of other file formats such as FLV, WMV, MKV, FLAC, WM, VOB, MPG, etc. You do need not to install any additional tools or codes to play your favorite video files. The software comes with default settings, all you have to do is just select the video and start streaming.
Moreover, it is an open-source audio and video player. Developers can utilize this software to make the most of it.
Pros:
Freeware open-source media player software
Comes with HEVC codecs support
Supports multiple file formats
Compatible with Windows 11 PC
Cons:
Some users have reported buffering issues while playing 8K resolution videos on this player.
Download Media Player Lite for Windows 11
5. DivX Player
DivX Player is an all-in-one media player for Windows PC systems. The software is also available for macOS allowing Mac users to play videos of different formats. DivX Player offers high performance to users with its top-notch technology and extensive support for playing all types of videos.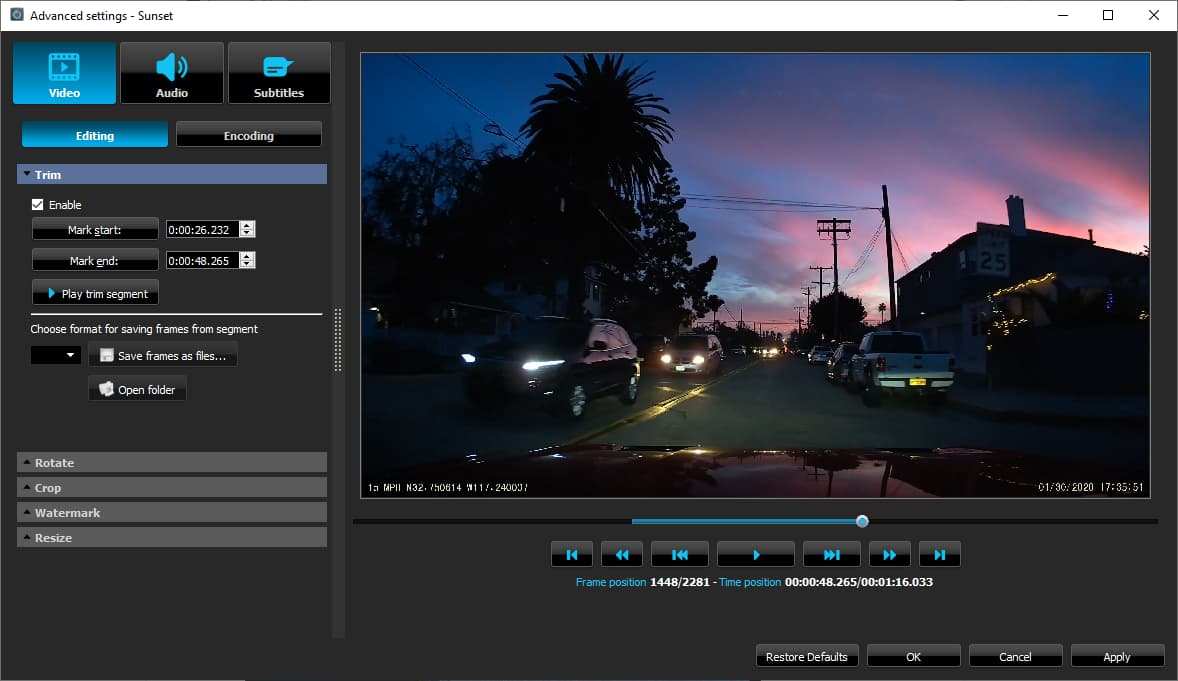 The software comes with HEVC codec support. Users can play high-resolution videos with 4K and 8K resolutions. All the popular video formats such as MP4, MKV, DIVX, and AVI are compatible with the DivX Player.
Pros:
Compatible with Windows and Mac systems
HEVC codecs support
Plays 4K and 8K videos
Supports MKV, DIVX, AVI, and MP4 formats
Unique fast forward and previous feature
Cons:
The software is not that popular as it needs many improvements. We hope to see a fully functional DivX Player in the coming days from the developers.
Download DivX Player for Windows 11
Conclusion:
These are the top rated and free to use X265 Or HEVC Video Players For Windows 11 users. The above-listed media players work well with Windows 11 PC as they come with all the features and functions that a feature-rich and high-specification PC needs.
Developers can go with the open-source media player from the list to utilize its features and functions. The media players can play videos with up to 8K UHD resolution. Explore the list, compare their features, and choose the one that suits your needs!