Those who don't know about FLAC file format is an audio format that allows you to compress an audio file without any loss in quality and FLAC stands for Free Lossless Audio Codec.
Unfortunately, many players do not support FLAC format because better audio codecs have come into existence, so MP3 (320KBPS) version has replaced it.
Top 10 Best FLAC Players for Windows 10 / 8 / 7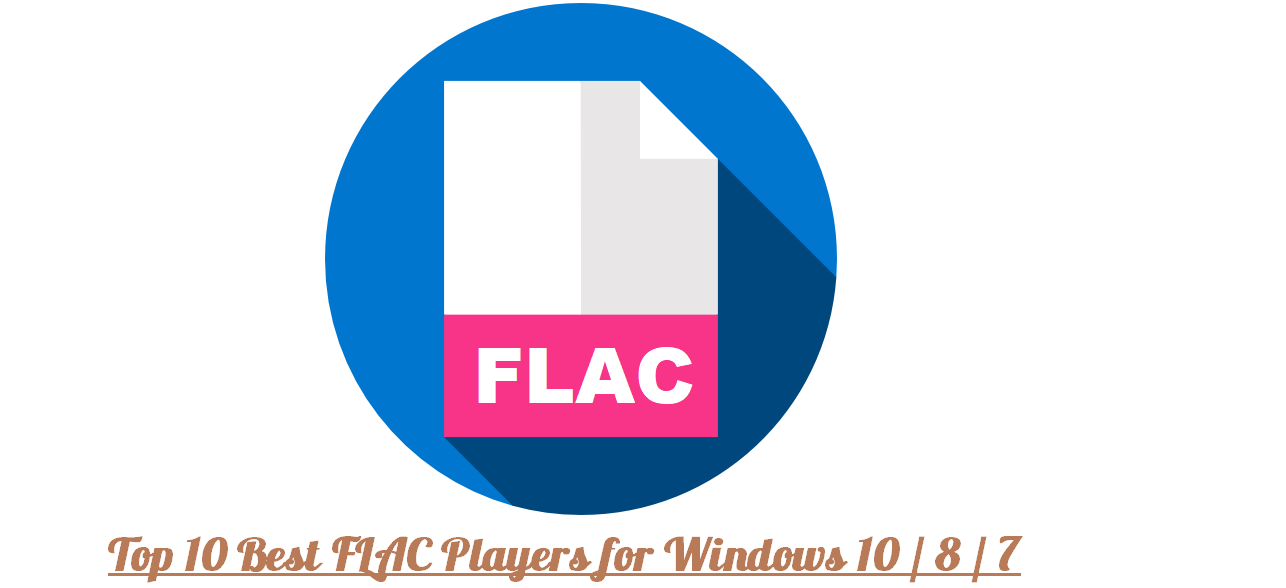 We know that FLAC file format is still in use and many tracks are on based on it. So, we are going to list ten music players that support FLAC audio format.
10 – Winamp Music Player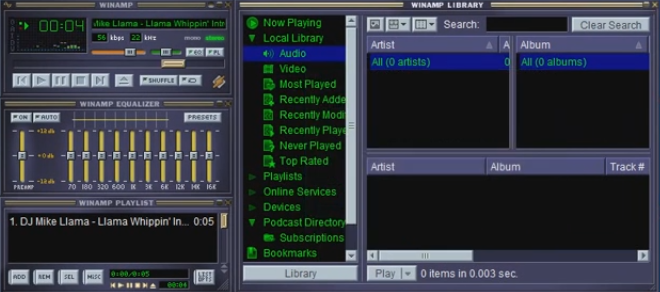 If you are a new user and never heard of Winamp, then we are surprised because the developers of the music players have stopped working it since 2013. However, that does not mean it lacks features as it comes with all necessary features.
Download
9 – AIMP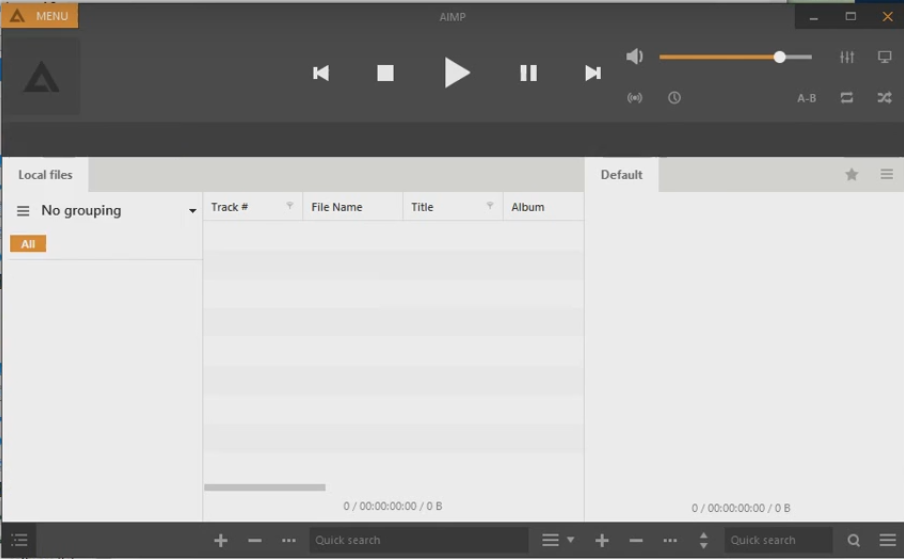 AIMP is a popular media player, which supports only Windows platform. Now the player supports FLAC, CDA, AAC, APE, DTS, AC3, and it also has the output of WASASPI, DirectSound, and ASIO.
AIMP user-interface is simple like any other media player, so don't worry about complications in using it.
Download
8 – Audacious
Every Windows users have heard of Audacious once in their life because it is a popular media player in many countries. The UI and the program itself is simple, but it is packed with many features like tools, plugins, stream, and more.
The player supports audio formats like FLAC, WAV, AAC, OGG, and more. Do not let the vintage interface fool you because it is an advanced player.
Download
7 – Winyl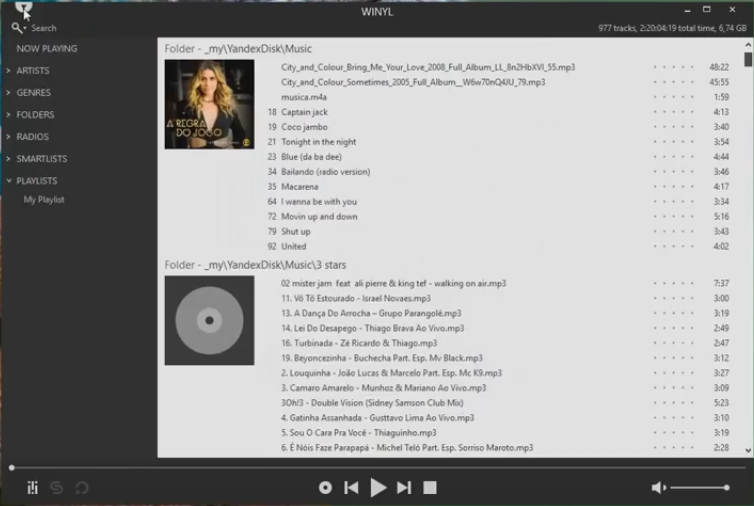 Winyl reminds many users of good old days. The audio codec used in the Winyl is advanced, yet it is the lightest media player on the list if you want to enjoy music without adding any load to your PC, then go for Winyl.
You can export the lyrics and play audio like MP3, FLAC, OGG, WMA, M4A, and more. Lightweight, advanced audio codec, and several options to improve music quality.
Download
6 – Bread Player
It is an open-source player that is designed for Windows 10 users, the elegant design, which makes people use it more and more. It does support multiple-formats, but it lacks several features.
If your only objective is to listen to the music from Bread Player while playing a game or working on your PC, then this is for you. It supports FLAC, MP3, M4A, WMA, and more.
Download
5 – Clementine
Clementine has old-looking interface, which does not mean that lacks the power to give you the output you need to enjoy the music. Clementine is light, simple, and advanced music player.
It supports all major audio formats like FLAC, AAC, MP3, and more. It can also play music from Spotify, Google Drive, Dropbox, Onedrive, and SomaFM. Of course, you can also play saved music as well.
Download
4 – MusicBee
MusicBee is designed to entertain the young people, so it is integrated with high-end audio codec's like MP3, FLAC, M4A, MusePack, AAC, and more. You can listen to the radio FM, podcast, and it supports Winamp plugins.
Download
3 – Dopamine
Probably one of the most unrated music players we have ever seen that does have many features, but it lacks promotion and reaches. Now it supports audio codec's like FLAC, MP3, WMA, APE, WAV, and more.
A well-designed player that gives you premium experience with features like Audio latency, Last FM integration, and download lyrics from the in-built tool from sources like LyricWiki.
Download
2 – MediaMonkey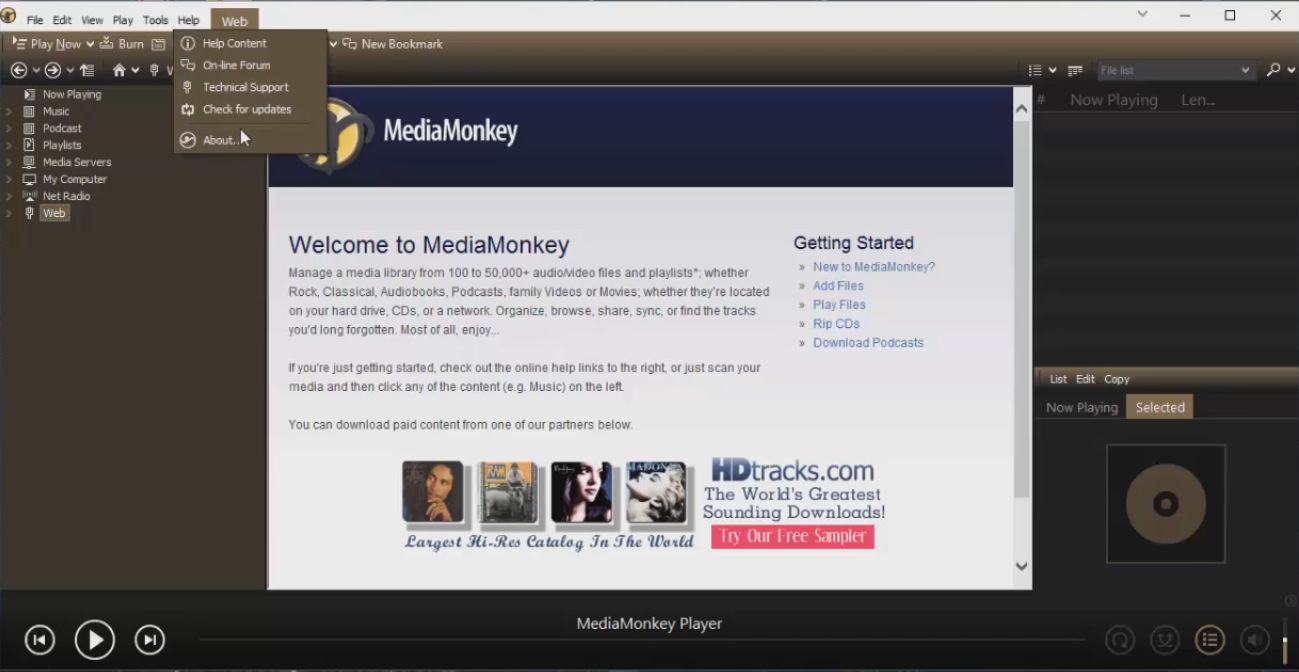 MediaMonkey is another popular media player, which is designed for users who love to listen to music on a regular basis. The media player comes with many features, but majorly it is designed for people who like to listen while working.
So, it supports audio formats like FLAC, MP3, OGG, WAV, and more. While the inbuilt tool organizes the songs into various categories like Artist, Album, and more.
Download

The VLC media player is probably one of the best media players available in the market today. The player does come with several premium features, which makes it full-featured player.
It supports almost every popular file format available in the market so that compatibility won't be an issue here.
Download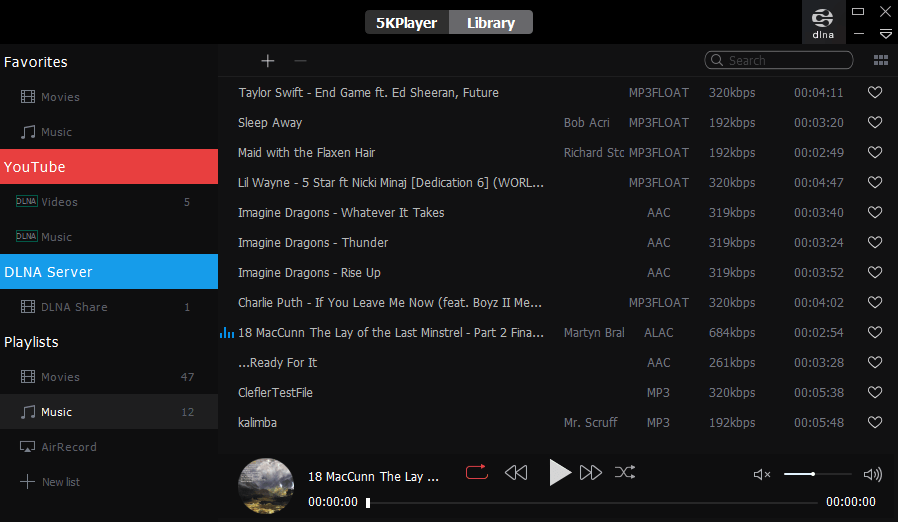 This player is a great multimedia player for Windows 10 that supports playback of high-res lossless FLAC/WAV/ALAC/APE audio tracks and lossy AAC/MP3/AMR/OGG media files without external codec. To give you Hi-Fi stereo experience, this player also adds support for DTS 7.1/5.1 multi-channel surround sounds, and the better-than-CD theater-effect sound will take your FLAC music to a higher level.
Besides a FLAC player, it can even download and convert FLAC to MP3/AAC from online sites for iPhone and other digital players. It's feature-rich, lightweight and totally free.
Conclusion
Which one suits your taste? Let us know which media player have you guys been using until now, and why are you considering to replace it in the comment section below.