Windows 11 incorporates features that allow Microsoft and a select group of third-party vendors to display advertisements to users as part of the operating system's default settings. Users may choose from a predetermined list of these vendors. While some individuals may find these promotions unobtrusive and easily disregard them, others may experience decreased productivity and heightened frustration. However, there is still optimism for potential solutions.
However, to stop those advertising, users will need to find their way through a large number of system settings spread out over various locations and menus.
Removing or Stop Unwanted Ads from Windows 11 PC, Surface PRO and Laptop
Are you frustrated by the ads from third-party vendors? Windows 11 provides a solution to your frustration with the ads. To stop ads from displaying on your computer screen, follow these steps:
Step.1 To begin, go to the Start menu on your Windows 11 computer and choose the Settings app. Choose "Privacy & Security" from the menu on the left.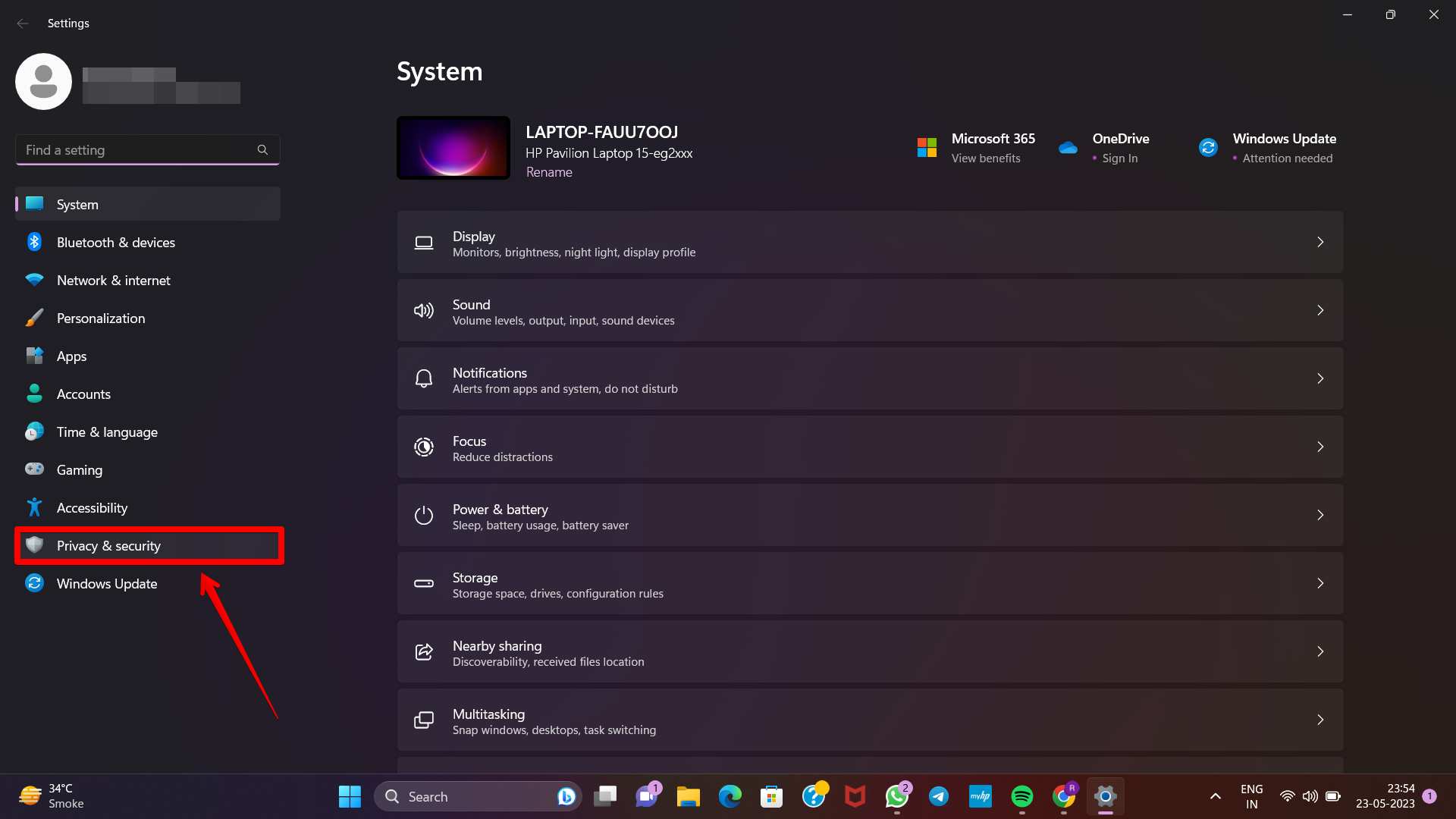 Step.2 Next, choose the "General" option from the available list of choices within the Windows Permissions section.
Step.3 To eliminate certain system-wide advertisements, toggle off the option labeled "Let apps utilize my advertising ID to display personalized ads." Additionally, perform the same action for the option labeled "Display suggested content in the Settings app." Consider disabling the other two features on this page, as they enable the operating system to track your activities. To do so, switch both of these features to the off position.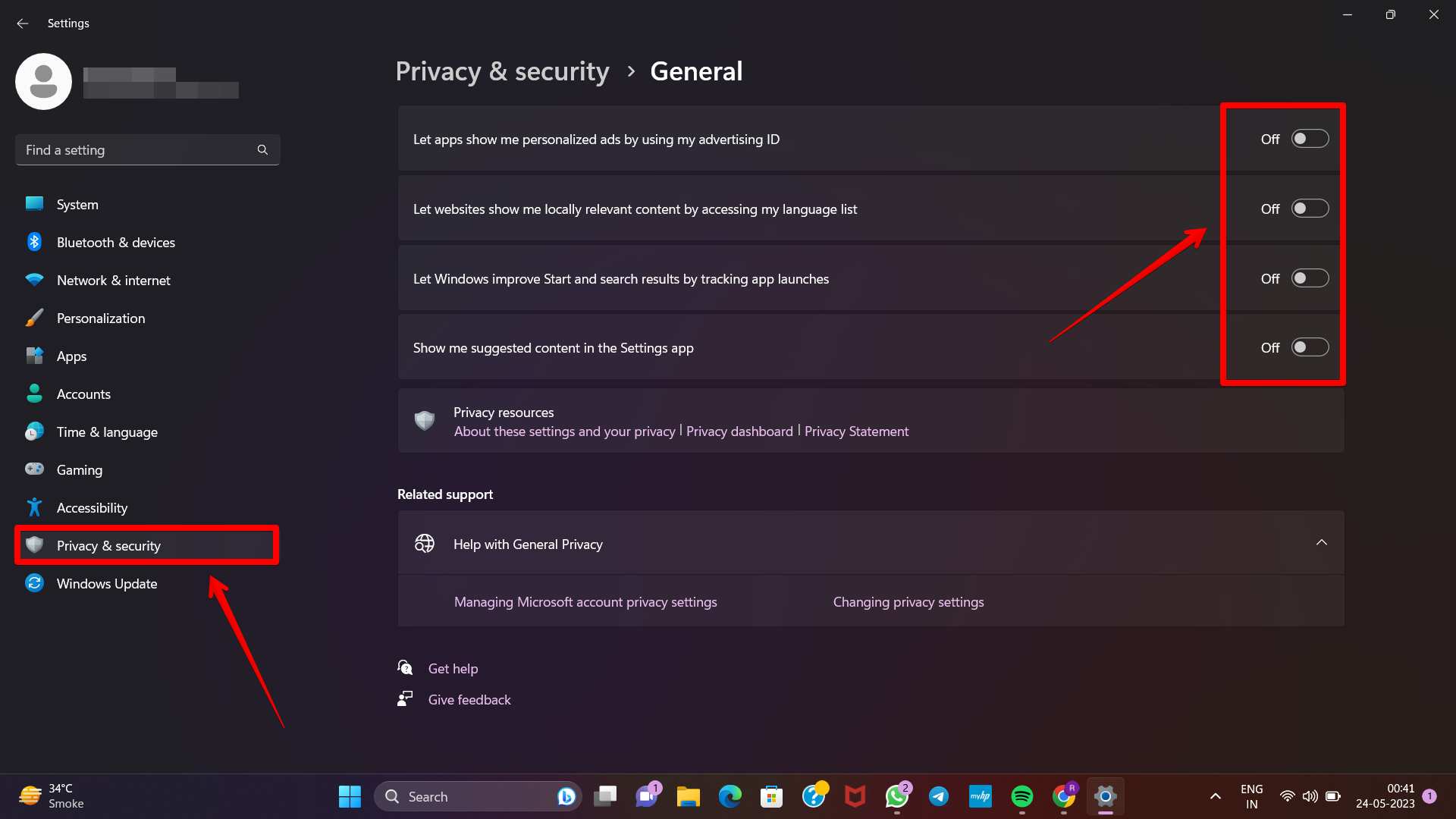 Step.4 Next, choose "System" in the left sidebar of the Settings app, and then choose "Notifications." Proceed by scrolling down the list on the right-hand side until you locate the item labeled "Additional settings." Click on the downward arrow next to it to expand and reveal further options.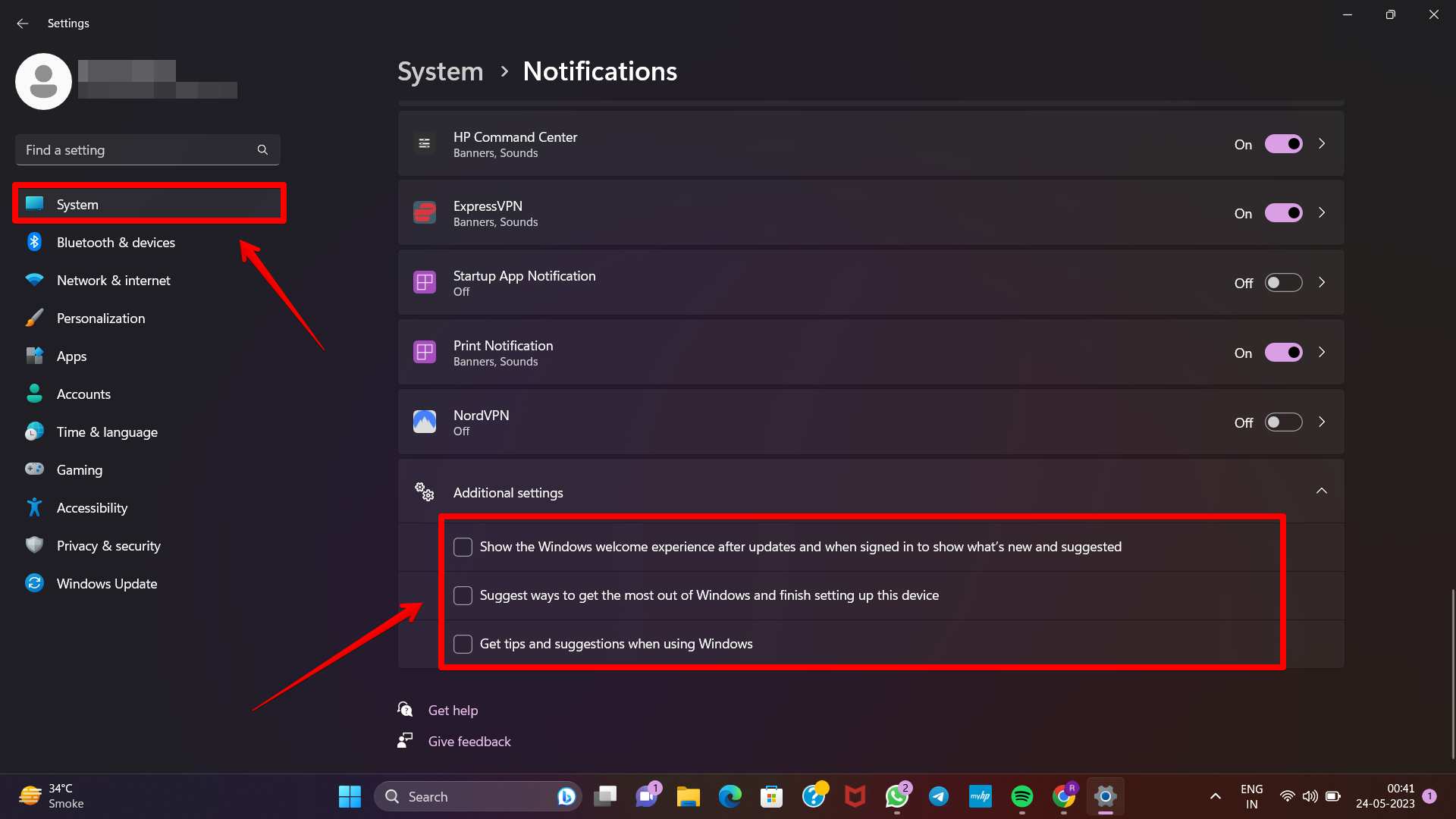 Step.5 Now uncheck all of those boxes. Windows 11 will stop suggesting how you use the operating system, which may be bothersome for computer users.
Step.6 To proceed, access the Settings app and click on "Personalization" in the navigation bar on the left-hand side. From the list on the right-hand side, choose "Device usage" to continue with the next step.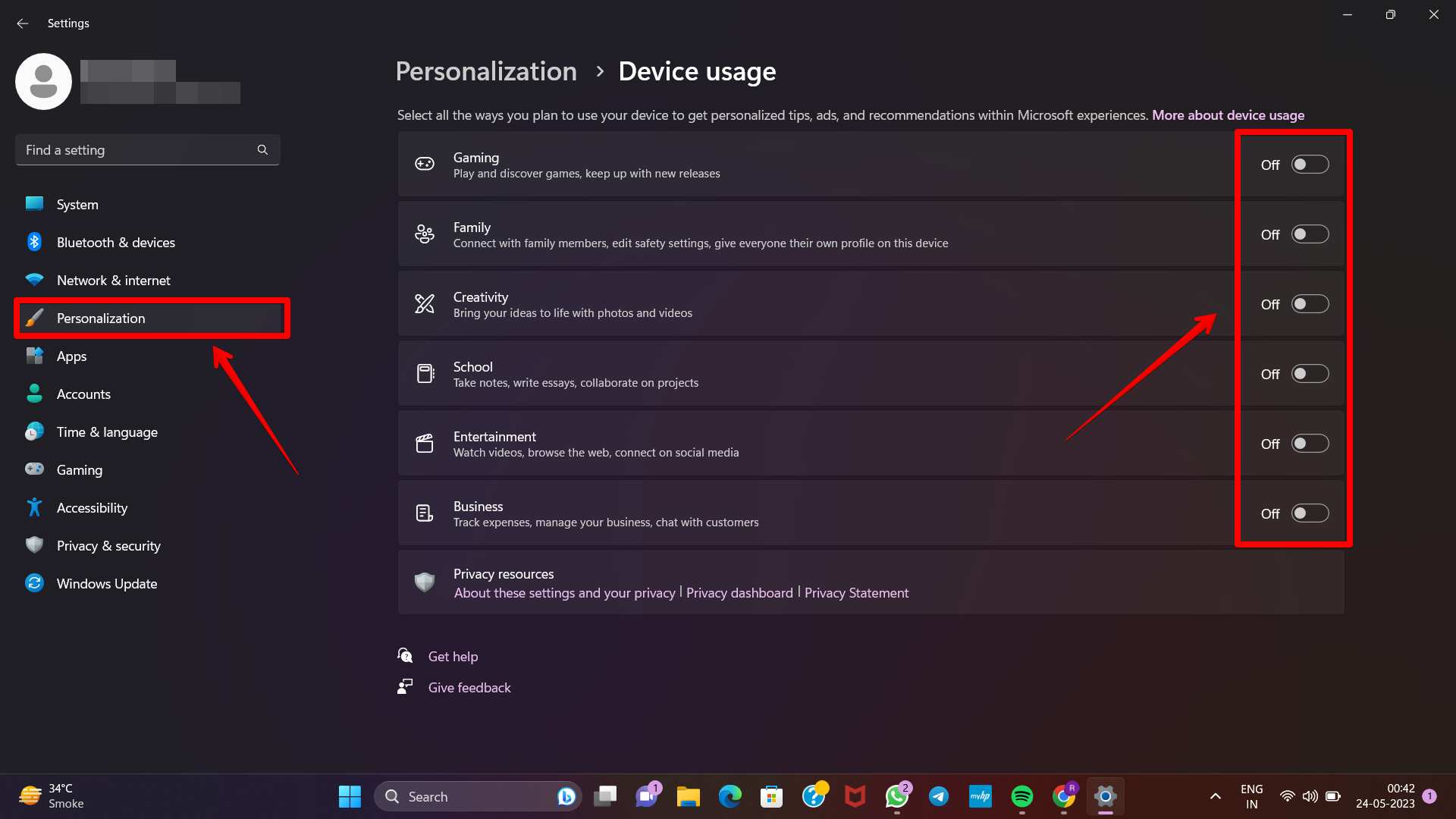 Step.7 To disable targeted systematic advertisements and feature suggestions based on your app usage and monitored behavior, ensure that all the items listed on this screen are toggled off.
By doing so, you will effectively turn off these functionalities and prevent them from influencing your experience.
Uninstall pre-installed applications and application stubs for unwanted software
Your Windows 11 device may come with pre-installed programs and application shells that you might need help finding necessary or useful. Microsoft and manufacturers collaborate with companies like Adobe, Twitter, and Hulu to offer customers the "opportunity" to purchase their products.
Step.1 In the Windows 11 Settings app, Navigate to the corresponding option "Apps" from the left sidebar. Once there, click on "Installed Apps" located on the right-hand side.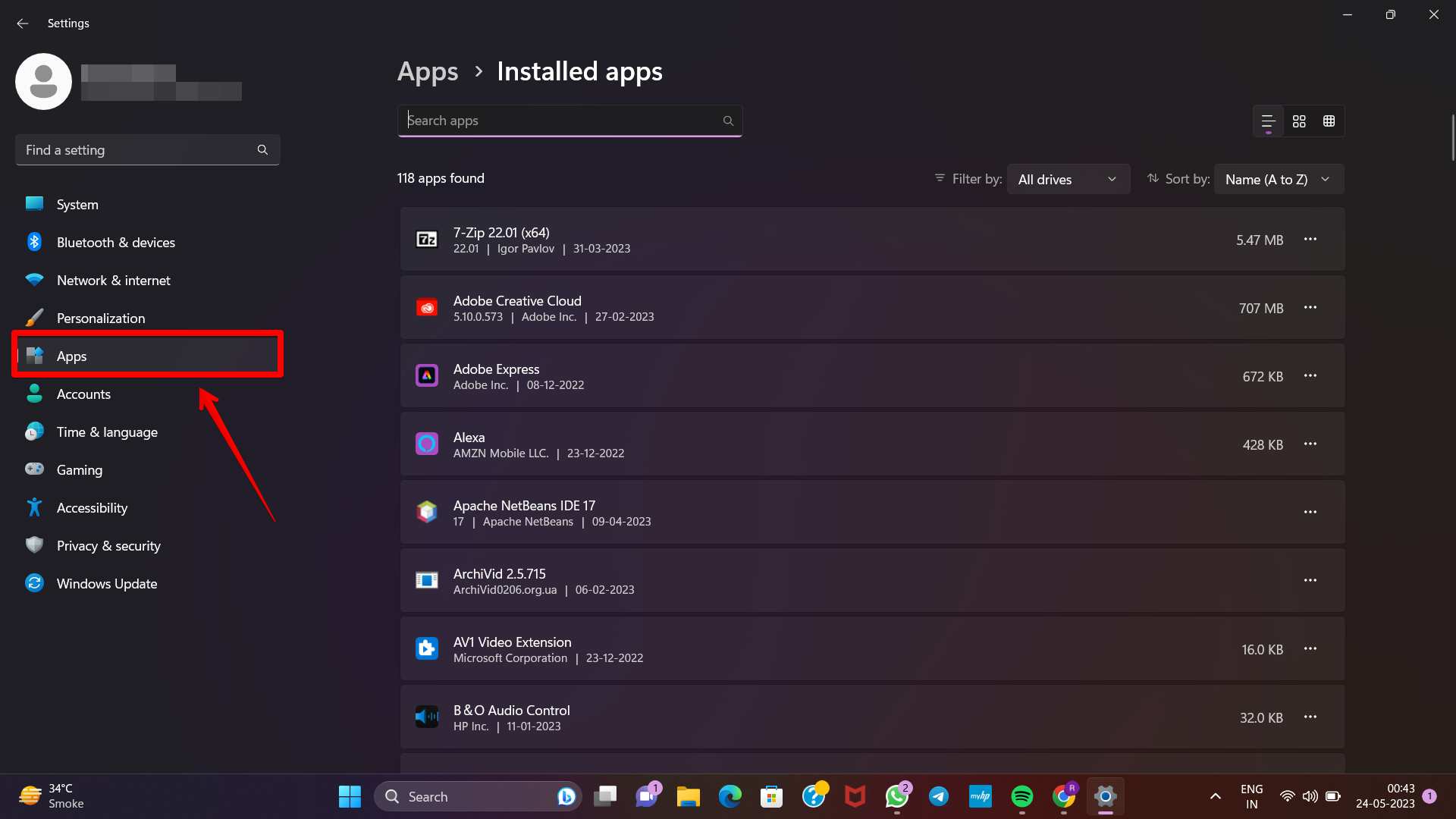 Step.2 Click on the ellipsis for each item in the list corresponding to the applications or app stubs you wish to remove, and choose the "Uninstall" option. Once you have completed this process, close the Windows 11 Settings app.
Removing advertising from File Explorer
Windows 11's File Explorer is also plagued by pervasive advertising concerns.
Step.1 To turn off these advertisements, launch File Explorer and choose the ellipsis from the regular Ribbon menu. To access the configuration panel, click Options.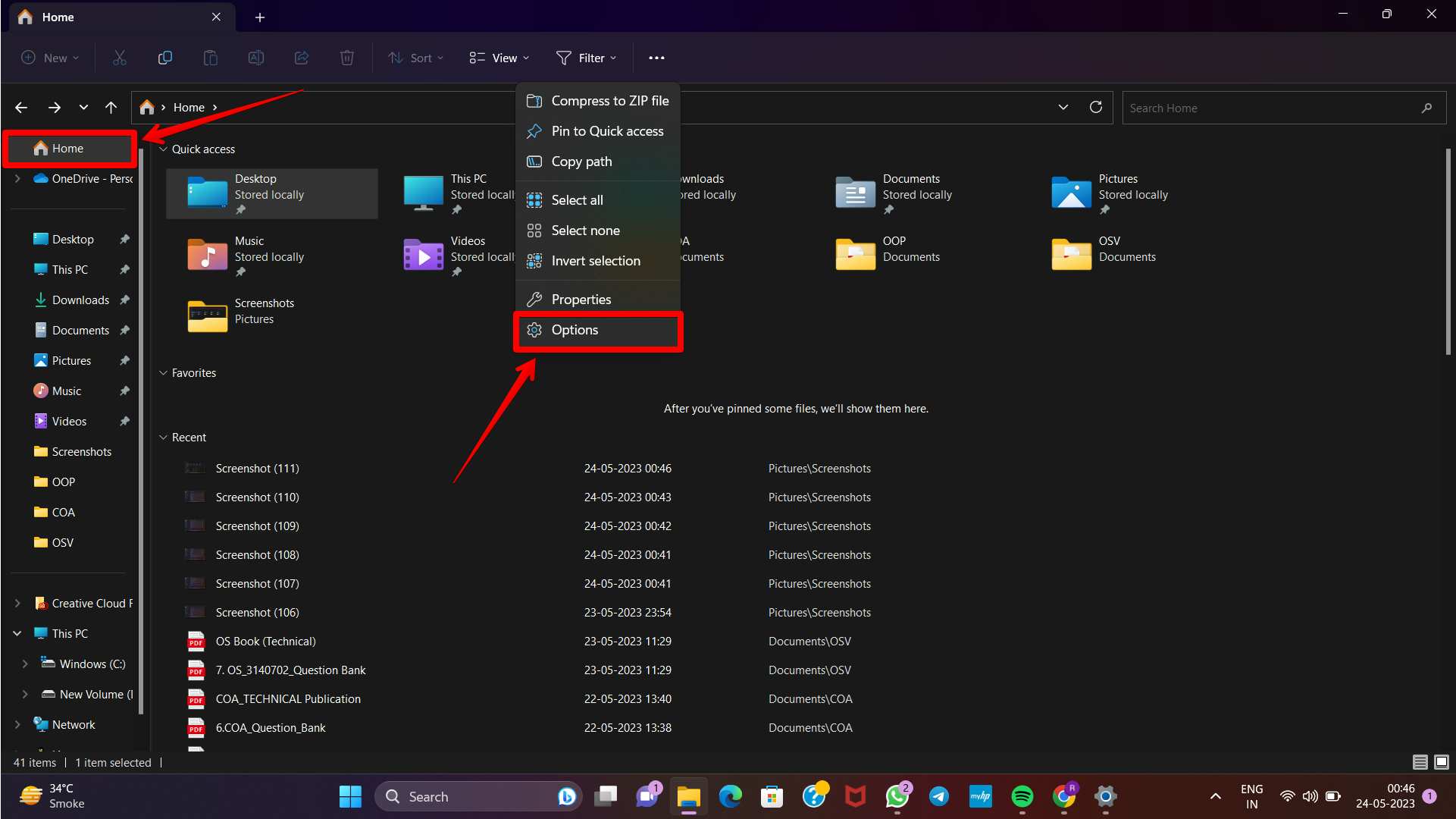 Step.2 Select the View menu, then look for "Show sync provider notifications" in the Advanced settings menu. Remove the checkmark from the box, then click Apply and OK to turn off the function.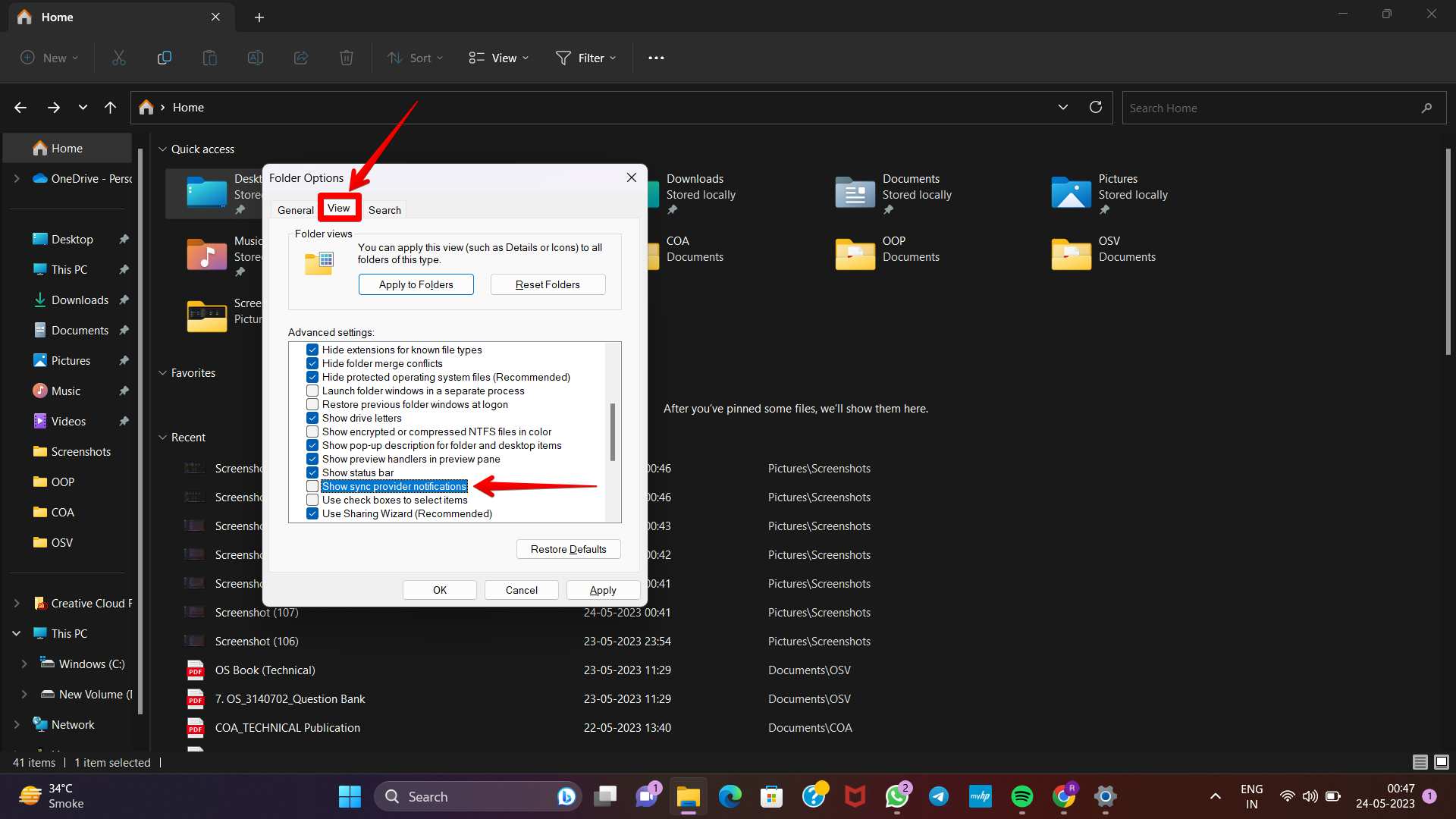 Conclusion
Removing ads on Windows 11 can significantly enhance user experience and create a more focused computing environment. While Microsoft has integrated ads into the operating system, there are ways to minimize or eliminate them. By adjusting privacy settings and disabling personalized ads, users can reduce the frequency of ad displays. They can also opt for reliable ad-blocking software or browser extensions designed for Windows 11, effectively blocking ads across various applications and websites. Additionally, purchasing ad-free versions or premium editions of specific software can ensure an uninterrupted and ad-free experience. These options allow users to customize their Windows 11 usage and boost productivity.