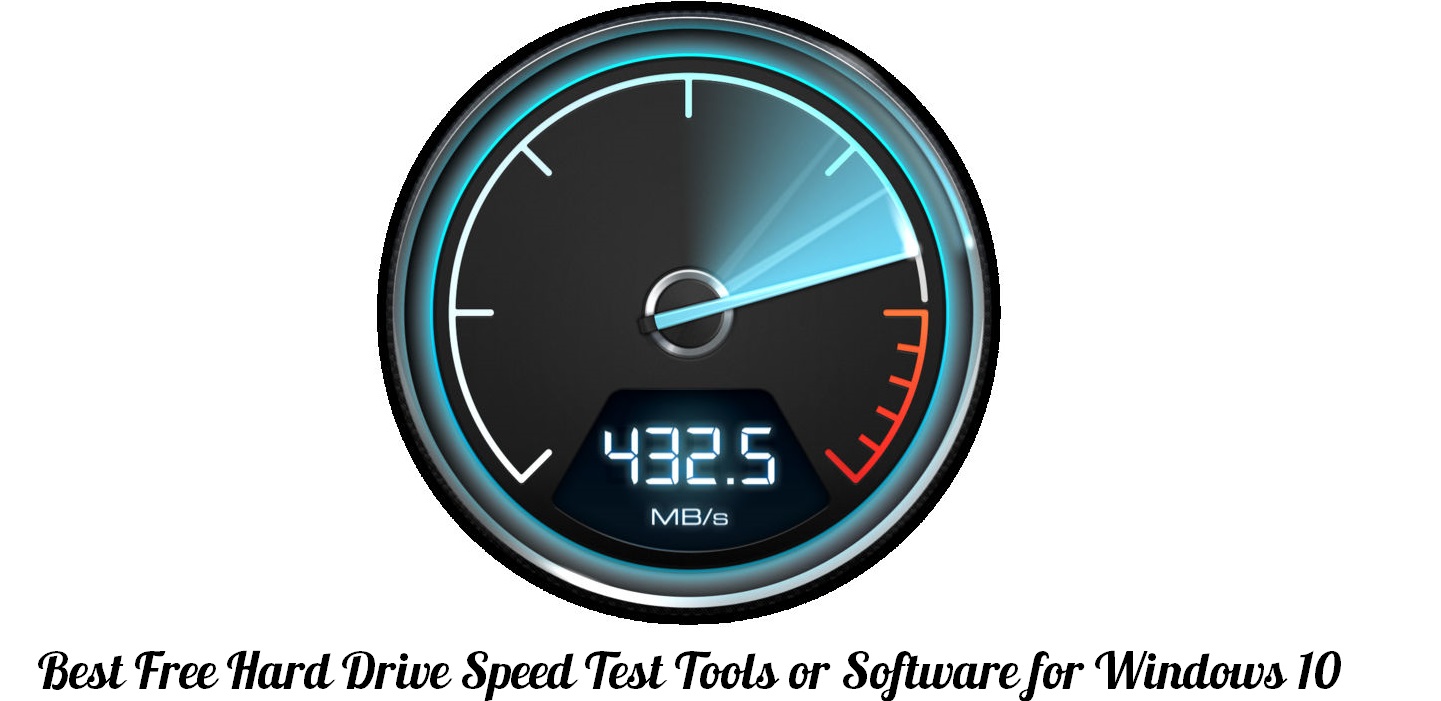 Windows operating system is one of the modern os running on 80% of the PC and Laptop worldwide. More than a million developers start working on their program and design them to run on Windows-OS, which is why you have more options for Windows 10 than Mac OSX and Linux.
Windows programs enable you to check, test, and perform things which are missing in Windows OS itself. However, that does not mean Microsoft is not capable enough to provide them. ToWhen many minds come together magic happens.
Best Free Hard Drive Speed Test Tools or Software for Windows 10
There are plenty of tools for Windows, which will blow your mind. If you are someone, who want to check Hard Drive speed and statistics then here are the free tools for testing the speed.
*1 Samsung Tool (HUTIL)
Download Link
http://files1.majorgeeks.com/18039aded9b9891e918bb3625b3ac399da7b166d/drives/Hutil210_iso_for_CDROM_drive.zip
Samsung HUTIL is for Samsung hard drives and for those who want to check the speed of their hard disk. Samsung has offered this option, but it isn't a program but an ISO Image that can be loaded in CD or DVD. It's a testing tool, which is designed to use within the Microsoft Windows PC.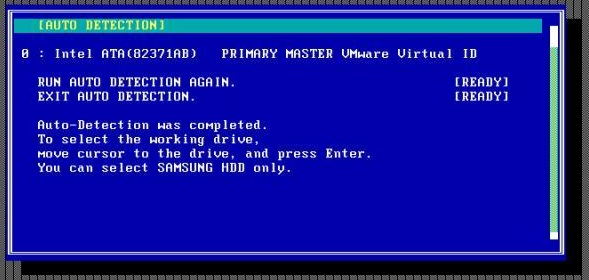 The size of the file is less than 1.5MB, which means you can even use your USB drive to run this ISO Image.
Note: It works for only on Samsung hardware.
*2 Acer Care Center
Download Link
https://www.acer.com/ac/en/AU/content/software-acer-care-center
A fantastic tool, which helps you to update your System drivers to tune your PC for better performance. It also serves the purpose of checking your disk at a deep level and identifies problems if there are any. The program detects your drive and monitors its health and speed for you if the speed is low or if there's any problem with your drive.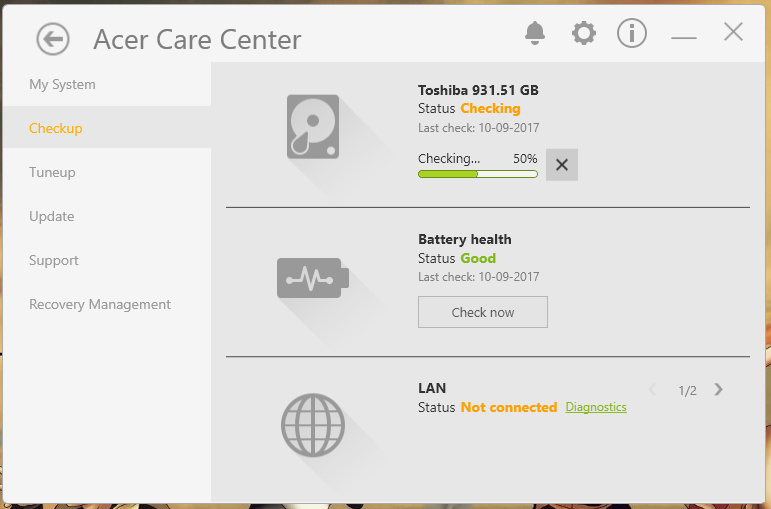 It's free, but it doesn't give you complete information on where the problem is and how to resolve it.
Note: It works for only on Acer branded devices.
*3 Seagate Seatool
Download Link
http://www.seagate.com/in/en/support/downloads/seatools/
majority of the users have Seagate disk installed in their Windows-PC and Seagate has provided a program that helps you to test the hard drive viability and also gives you information on your disk performance and its weak spots so that you can take necessary steps to get it resolved.

The Seatool can do Basic testing to Advanced testing to check the consistency, and it works for both Internal and External hard drive. Do not worry about support for other hard drives because Seagate acquired Maxtors powermax, so you should be able to use it for it as well. Seatool is utilized by the professional software engineers, which is a clear indication of quality.
Note: It works for only Seagate and Maxtor hard drives.
*4 GSmartControl
Download Link
https://gsmartcontrol.sourceforge.io/home/index.php/Downloads
Simple yet smart tool, which does a perfect job of testing your drives to check for speed and consistency. We have more than a thousand of testing tools, GSsmartcontrol stands tall on the list. The tool is prevalent because it supports almost every operating system other than Windows like Linux, Mac, OpenSUSE, Fedora, and more.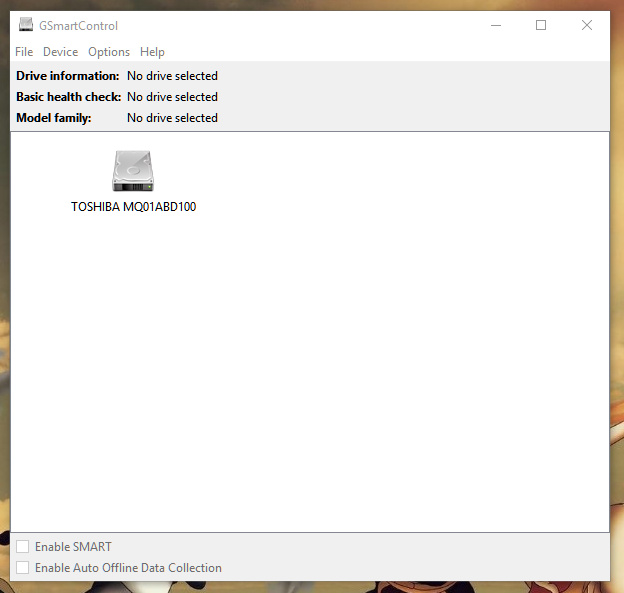 You can download the program (7MB file size) for free of cost. The program will start detecting your hard drive, and you have to select the drive from the list (If more than one is connected to the PC), and the program will start scanning for errors and performance.
Note: It works for all.
*5 HDDScan
Download Link
http://hddscan.com/
The first reason why we have picked it because it works for all hard drive manufacturers and it comes in a .RAR file, which means you don't have to install it on your Windows-PC. Instead, you can open it from the folder and close it without installing it.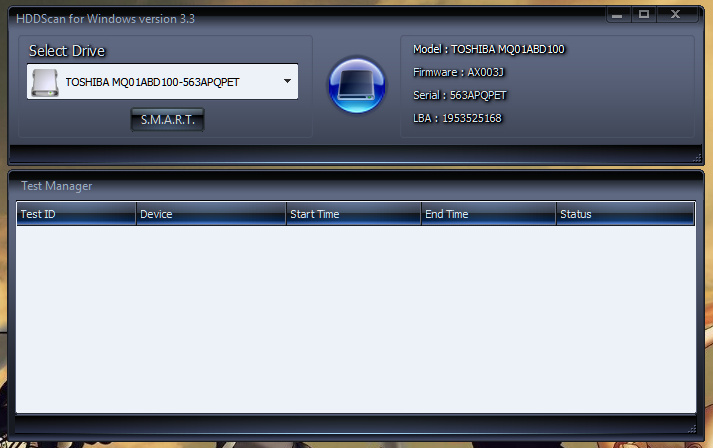 On the top, while launching it will detect the number of disks connected and click on SMART to start scanning for errors and speed testing. The processing time is extremely less when you compare it to the reputed one like Samsung and HDDScan is a freeware just like any other program here.
Note: It works with almost any Windows OS and manufacturer.
Conclusion
Most of the testing tools here are free to download but make sure to Google for your manufacturer testing tool because brands specifically design them to work and function with their hardware. Shoot your opinions in the comment section.