Instagram is a powerful marketing platform for fashion, GYM, motivational and entertainment. Several celebrities charge over $500,000 for promotions because the audience on the platform engages on the post and it could turn into good business. Managing an Instagram account is not easy because you have the responsibility to entertain the audience and keep them engaged.
You need an excellent Instagram scheduler that allows you to manage social media account smoothly and improve engagement. We have compiled a list of the free Instagram scheduler that will assist in handling the account.
1. Combin Scheduler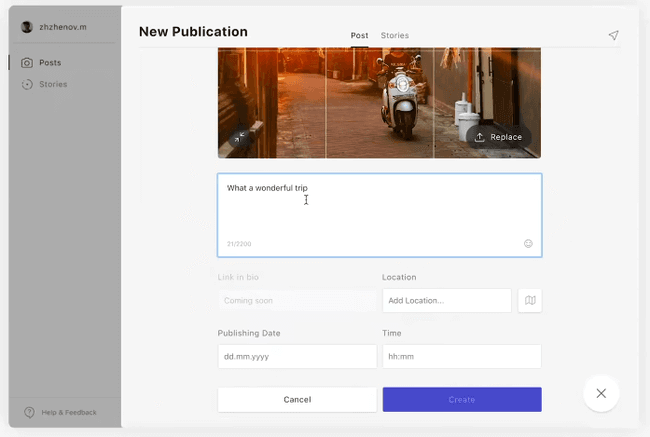 Combin Scheduler is a dedicated Instagram scheduler service that allows the registered to Add, Publish, Schedule, and Automate posts. The free plan allows the users to operate the features via Windows PC, macOS, Linux, and web-application.
You can create multiple posts or stories on the platform and add the necessary information, and then it will automatically publish the content as per the scheduled timing. I used the program in the past and they provide an easy-to-use interface and you can master the controls in a few minutes.
Add locations, tags, and resize images before you schedule it. You got a free plan with certain limitations and it should be enough for an average user. For agencies, you got premium plans to maintain multiple accounts and it will remove all restrictions.
Try Combin Scheduler for free : https://www.combin.com/product/free-instagram-scheduler/
2. PLANN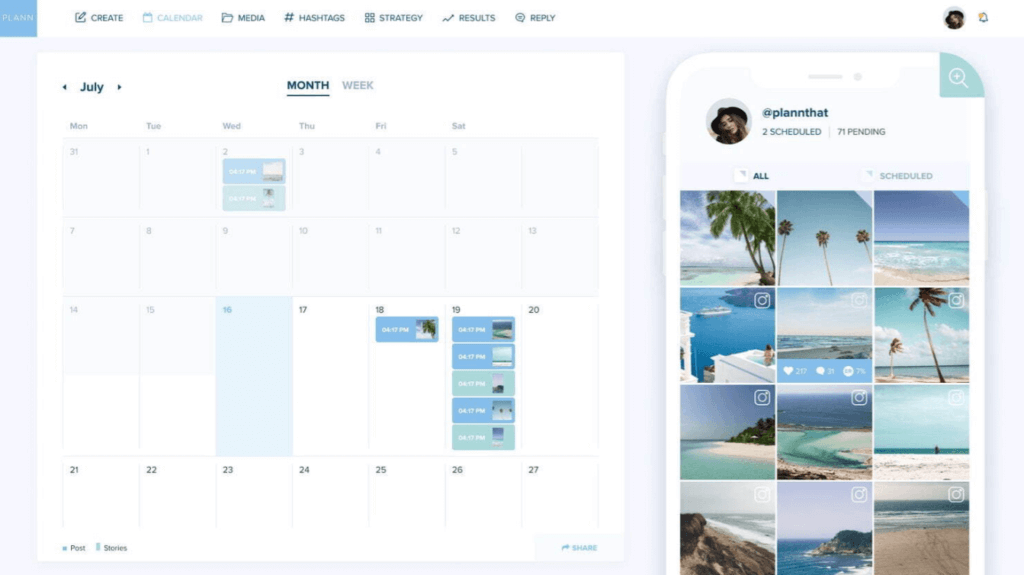 Plann is an all-in-one scheduler, social strategist, designer and content calendar where you can plan and auto schedule your Instagram, TikTok, Pinterest, Facebook and LinkedIn posts. It is loved and trusted by 3-Million+ of the best brands and available on Desktop, iOS and android.
PLANN is a multi-award-winning Instagram Scheduling service available for $12 per month. Paying customers can pretty much do anything that agencies, individuals and business people want on Instagram. PLANN is not a regular Instagram scheduler, but it is an analytical tool that allows the customers to understand the behavior of the followers.
No need to worry about the displaced photos because the inbuilt photo editor comes in handy. Users can create posts and stories without limitations, and you don't have to worry about limitations in this service. The hashtag manager saves the old tags from the previous posts and you can use them in the next posts. You can access the services using iOS applications and the Android app.
3. Buffer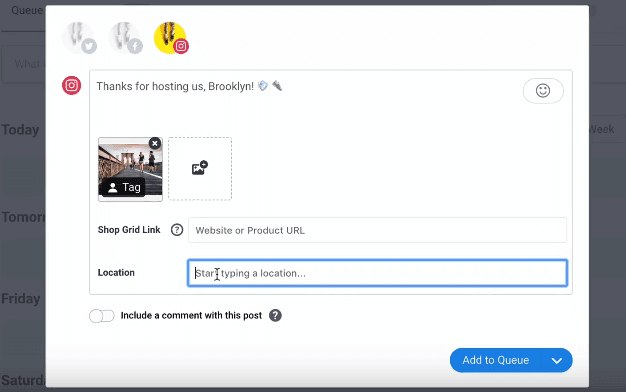 Buffer plays a huge role in managing social media accounts and they changed the course of the industry for agencies. You can manage multiple accounts on Instagram, Twitter, FB, and more. Similar to other services, you can create multiple posts, reposts, stories, and others. Of course, it is a premium service available in three packages and they are $15, $65, and $99. Every package removes the limitations and increases the potential of the service.
Buffer allows maximum of six users in the account, which can operate and manage the social media accounts. There are no monthly or yearly limitations on a number of posts or stories, and you can schedule it as long as Instagram allows it. The service is available on web-application, Android and iOS applications.
Try Buffer : https://buffer.com/
4. Later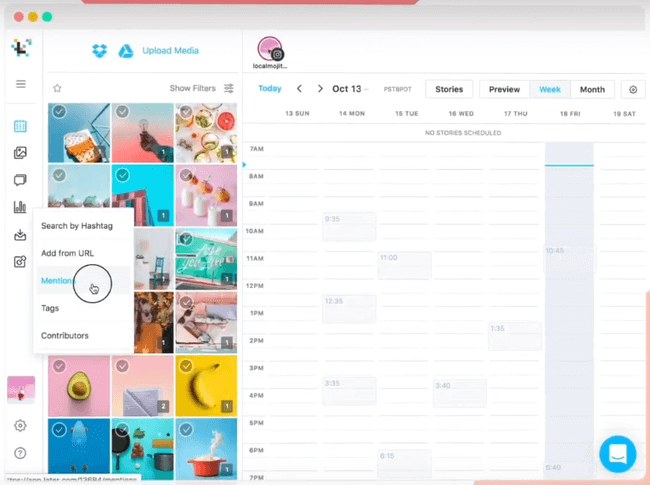 Later is a social media management tool and it is available for free-of-cost. By using the "Later" free plan, you can schedule 30 posts, and 30 stories for one profile or account. Fetch hashtag data, location, URL, mentions, contributors and others within the post and it will save plenty of time. Check the analytics tool within the application, and it comes in handy for the users to figure out a better way to engage with the audience.
Later claims to provide 100% safe services, and they have all the necessary functions to schedule & post-Instagram content. You can upload photos up to 5MB and you have to subscribe to the premium package to upload images above 20MB file size.
Try Later for free : https://later.com/
5. ViralTag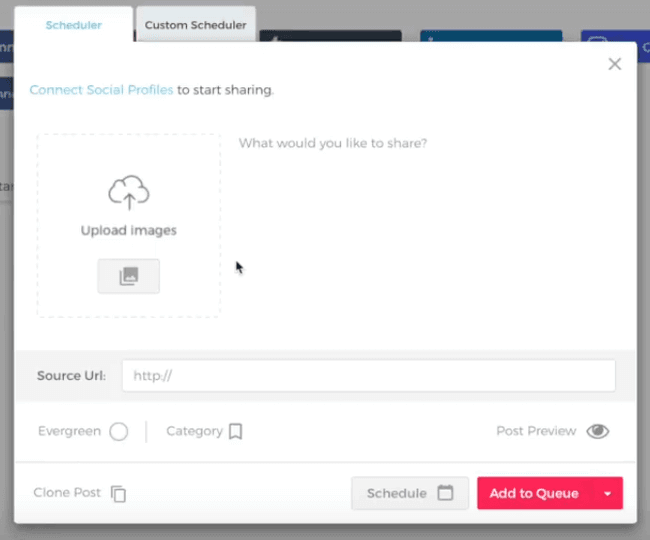 Keep your audience engaged in the Instagram content using ViralTag services. The free plan allows the newbies to start engaging with the audience in a smarter way and rank higher on Instagram feeds. Start uploading photos, edit the photos within the web-application & schedule posts in bulk.
The original purpose of the ViralTag is to manage multiple accounts on social media platforms and post unique content on all platforms. Repost the evergreen content that thousands of audience loved it in the past. The inbuilt analytical information provides insight on what it performing and what isn't in the current profile.
Check out ViralTag : https://www.viraltag.com/
Bottom Line
Using Instagram management tool to keep the followers happy is important because social media is a competition. There are many people, who make their way to the top, but only a few can keep up the pace. Don't lose the consistency because Instagram algorithm may not support you further, so maintain consistency. Let us know which Instagram management tool helped you in the comment section below.