3D typography has been in trend for over 20 years now. The popularity of 3D text is conditioned by powerful visual means to attract consumers' attention. With the help of graphic design software like Art Text 4, users can create text effects and 3D typography graphics to stand out from competitors and other businesses.
Art Text for Mac allows making different 3D texts and various text effects for postcards, newsletters, brochures, etc. Moreover, it is not a problem to create a video presentation, including 3D text effects.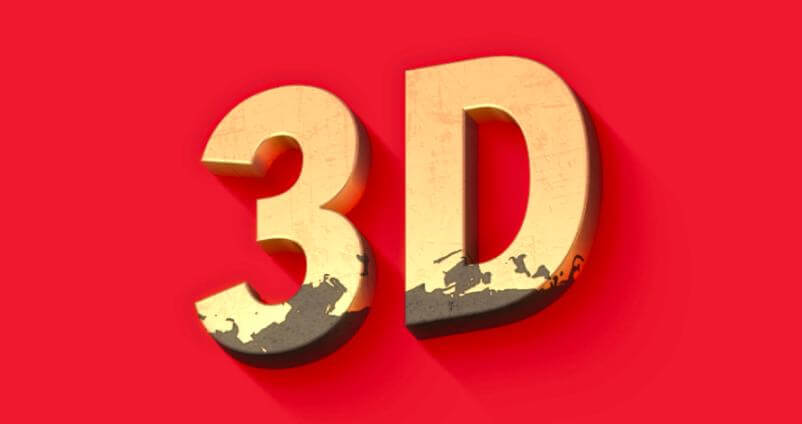 If you lack 3D or graphic design experience, the software we review today is exactly what you need to boost up your skills and create professional typography graphics and high quality text effects. Entry to Art Text doesn't require any specific knowledge and doesn't take long to learn a wide variety of text design features the app offers.
The unique 3D engine that Art Text uses, helps to convert any regular word that user types into a real 3D text. You can then rotate this 3D text in all three dimensions to position exactly as you need, change the text depth, thickness, and change chamfer type.
To simplify the 3D text creation process, Art Text offers a multitude of ready-made presets material presets that include texture, light settings, bump map, and reflection mask. All these presets will let you quickly create highly realistic glass, metal, ice, cheese, and even chocolate cake 3D text.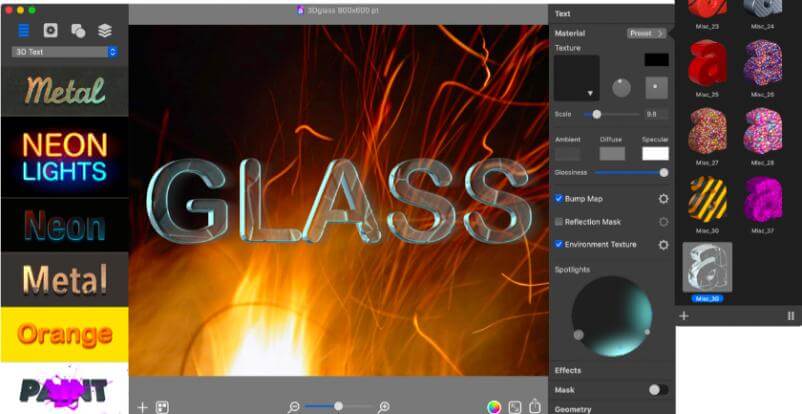 Visually realistic 3D typography in Art Tex 4 is achieved thanks to Reflection Mask and Bump Map options. They can be applied separately or in a combination to strengthen the effect. With the help of Bump Map, you are capable of tuning the surface volume and texture details. While Reflection mask option is used to control surface areas that reflect light. The Reflection mask tool is great when creating rust or worn-out metal effect when some parts of the metal surface scratched and don't reflect light intensively as glossy parts.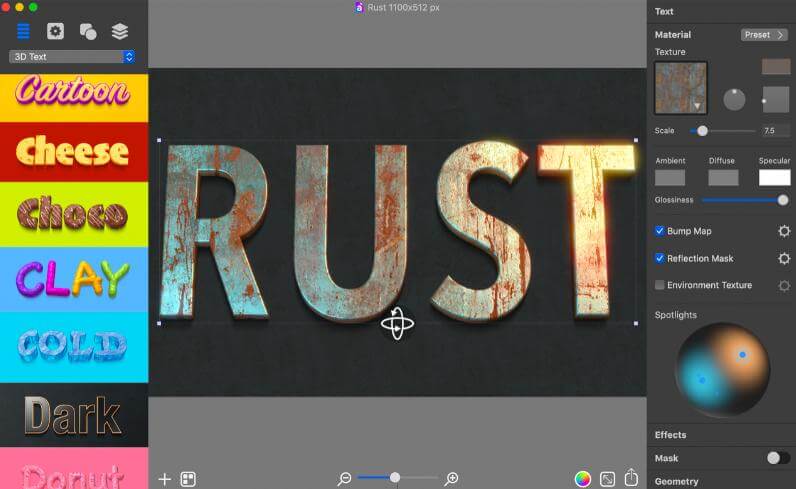 Moreover, 3D text graphics created with Art Text 4 can be rotated in the way you want and need with the 3D wheel tool. Also, users can transform the 3D text shape using twenty-four adjustable transformation shapes.
Art Text 4 is a unique program in terms of its ease of use. But despite a wide variety of presets and supplied content, the program offers tools and features to create your text effect and 3D typography from scratch. Professional designers will appreciate the ability to create sophisticated text effects and graphics.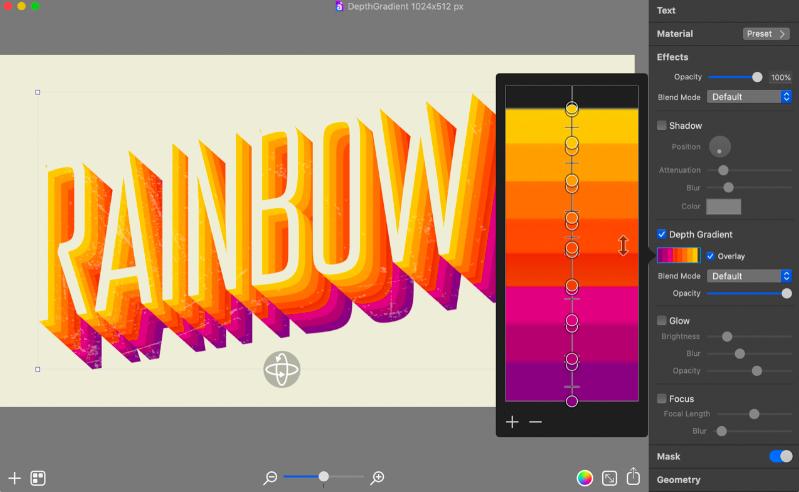 For those who are interested in fast but breathtaking 3D typography, Art Text 4 presents a rich collection of text design templates. Users can pick the template he likes, simply change the wording and 3D text or other text effect is ready instantly.
Besides 3D text graphics, Art Text can assist with many other awesome text effects likeability to compose words with real objects like leaves, coffee beans, lego, etc.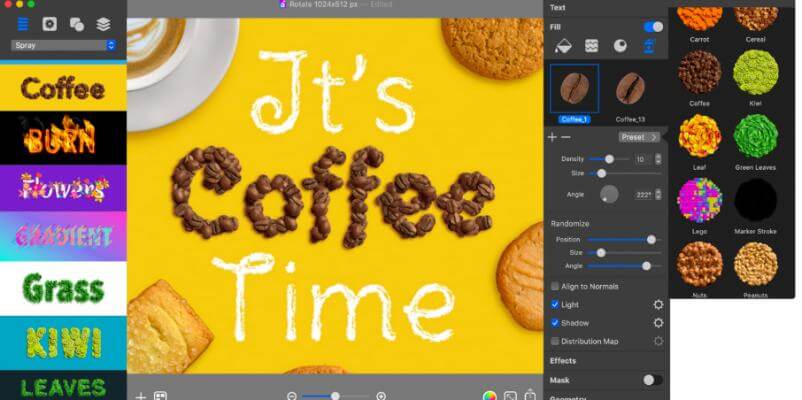 All in all, with all its simplicity and elegance in use, Art Text 4 is multifunctional and helpful whenever you need to add appealing and eye-catching typography. Unlike the case of Photoshop, where the learning curve may last for years, Art Text 4 will impress even experienced fans of the three-dimensional world. With a life-time price of thirty dollars, this application is worth giving a try.