Today we are going to talk about Masters of Mindfulness app. It is an app which can help its users to become more confident, calm, happy, healthy and successful than before. It is developed by Exceptional Life Institute, LLC and is currently available for the iOS-based device. It is a paid service which comes with 14 days trial period. Let us explore more about it in the below section of the post.
Android/iOS Download Link
Download Now Masters of Mindfulness
Exploring Masters of Mindfulness
Let us first discuss what Mindfulness is? Mindfulness means just being present and aware of your condition, i.e., being aware your mood, your thoughts, your actions, and your surroundings. Masters of Mindfulness will help you to become a better person by helping you become more mindful about all the things mentioned above, and can lead you to a happier and healthier life.
Using Masters of Mindfulness daily will bring substantial positive changes in your personal and social life. You will become more mindful in your family life and your business life.
There are different sections, or tools, through which Masters of Mindfulness can make you a better person and these sections are:
1) Meditation
2) Upspirations
3) Mood Tracker
4) Gratitude Journal
5) Soothing Sounds
6) Videos
Now let us explore each one of these sections in detail below:
Features of Masters of Mindfulness
1. Meditation: Different guided and live meditation sessions are provided by Masters of Mindfulness and through these sessions users can uplift their moods or improve their sleep. Look at the below snapshot. As you can see, there is a live stream meditation which is scheduled, and there are different categories like Destress, Happiness, Positivity, Confidence, etc.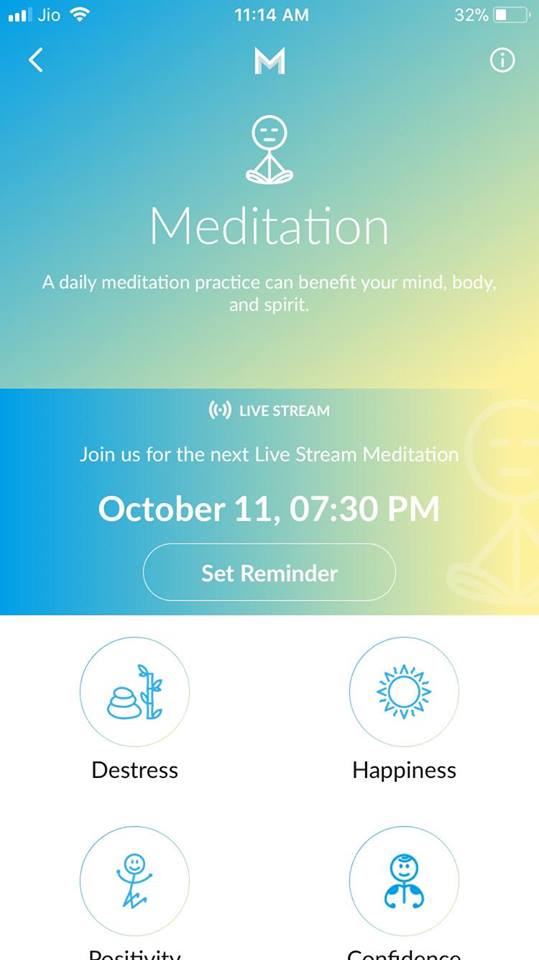 2. Upspirations: Through this section, you can get your daily dose of motivation through different inspirational quotes. There are different categories available in the app like Love quotes, Mindfulness quotes, Success quotes, etc. Have a look at the below snapshots for more of an idea.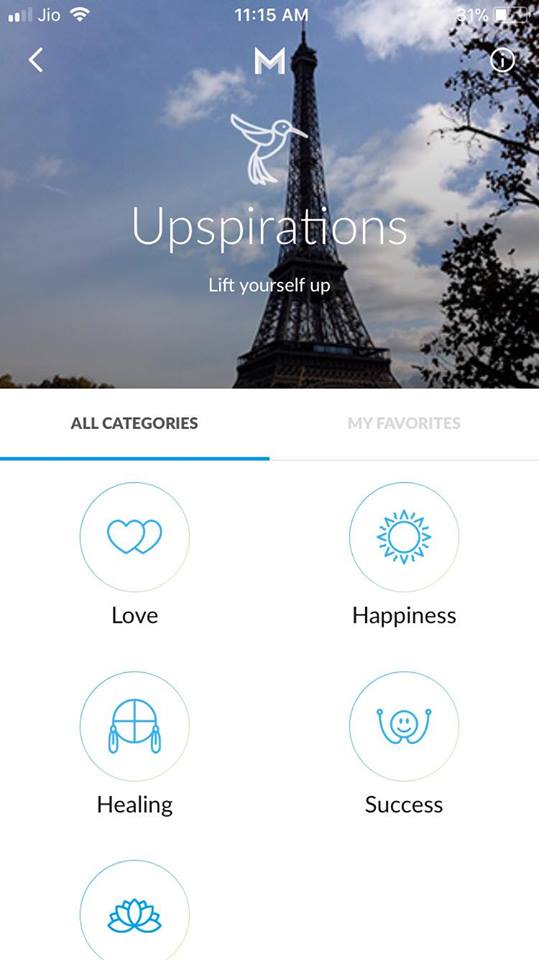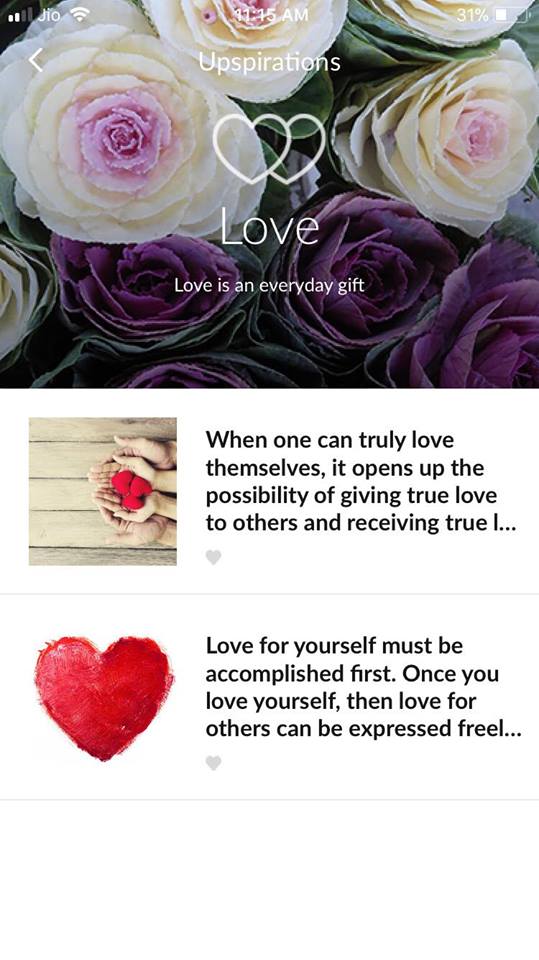 3. Mood Tracker: This section helps users track the status of their mood throughout the day and identify the positive and negative things which effect their mood. You just have to answer a question about your current mood, and after answering the question, you will easily start to figure out the positive and negative things in your life.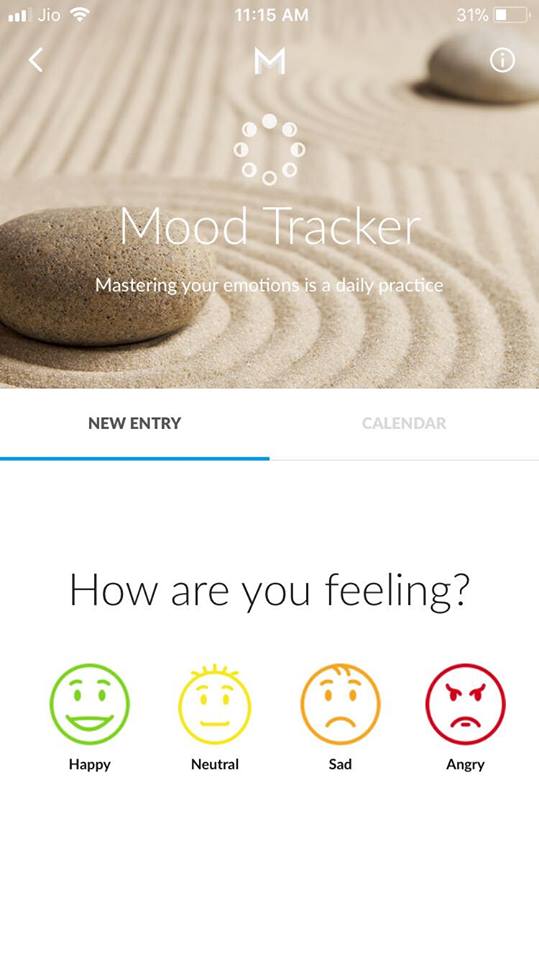 4. Gratitude Journal: You can maintain a journal in the app and use it to note down all the positive things which you notice in your day to day life. Look at below definition to learn more about this section.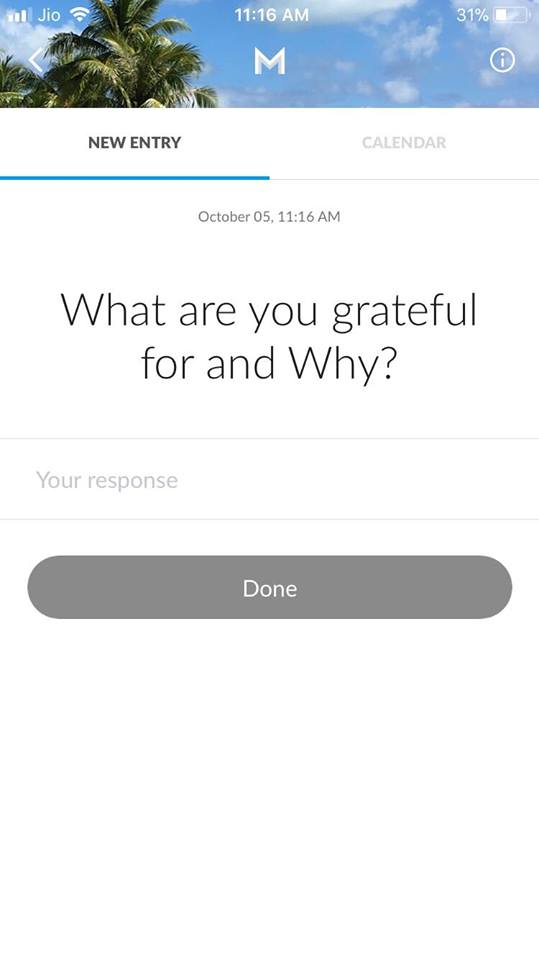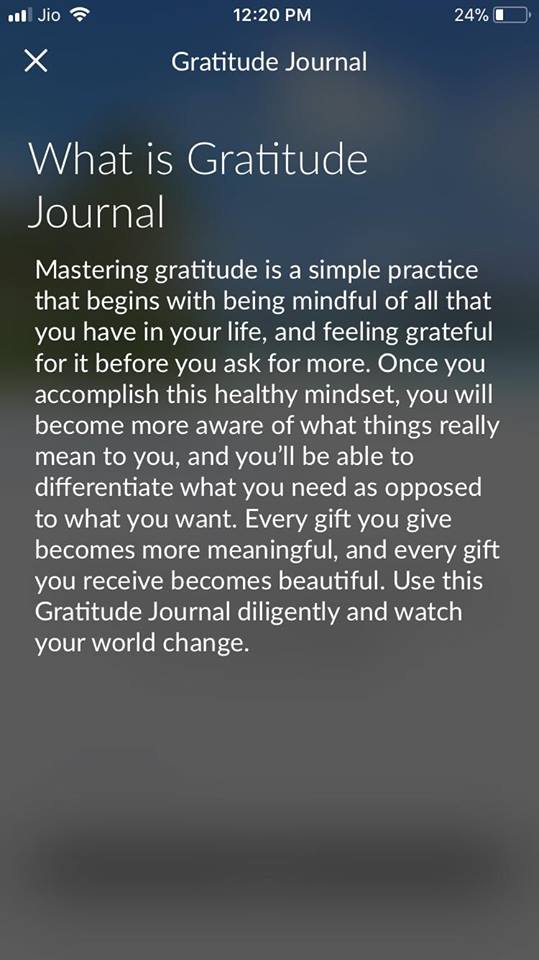 5. Soothing Sound: Through this section, you can listen to pleasant sounds that can calm your mind, body, and spirit. You can hear Healing sounds, or you can listen some Relaxing sounds. Look at the below snapshot for more of an idea.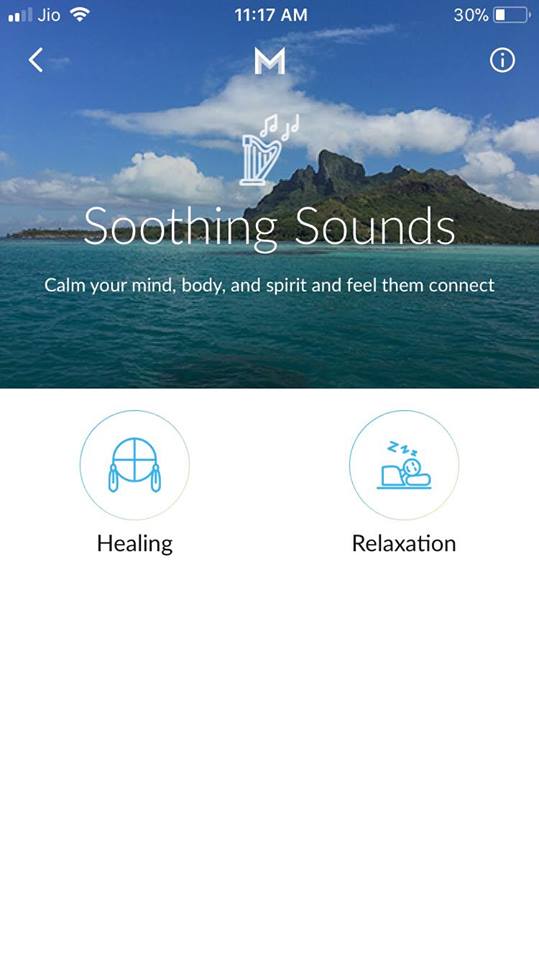 6. Videos: This feature of the app is also beneficial and can help you in becoming a better person. The videos available in this section feature health, healing, and life experts who share their thoughts and experiences regarding different problems they have faced, and how they have overcome these problems. Have a look at the below snapshots to learn more about this section.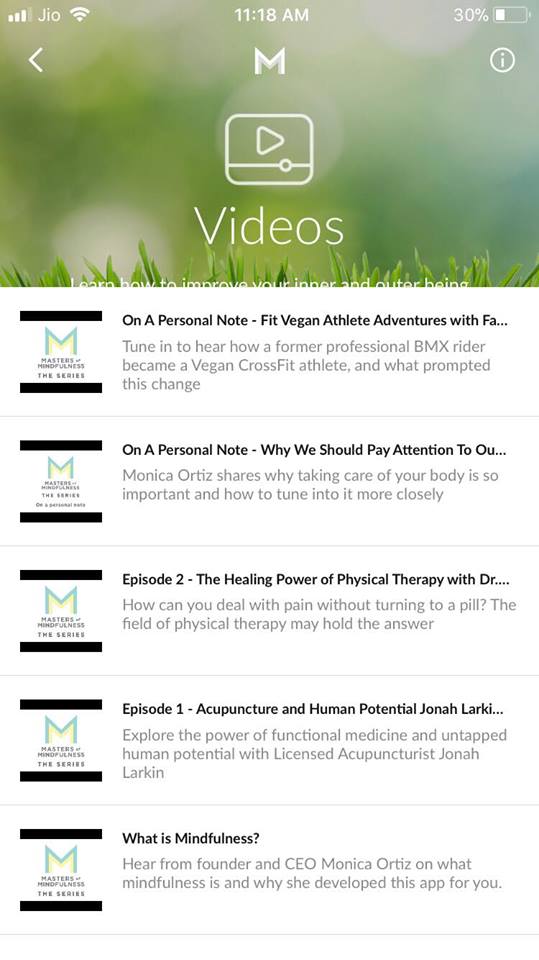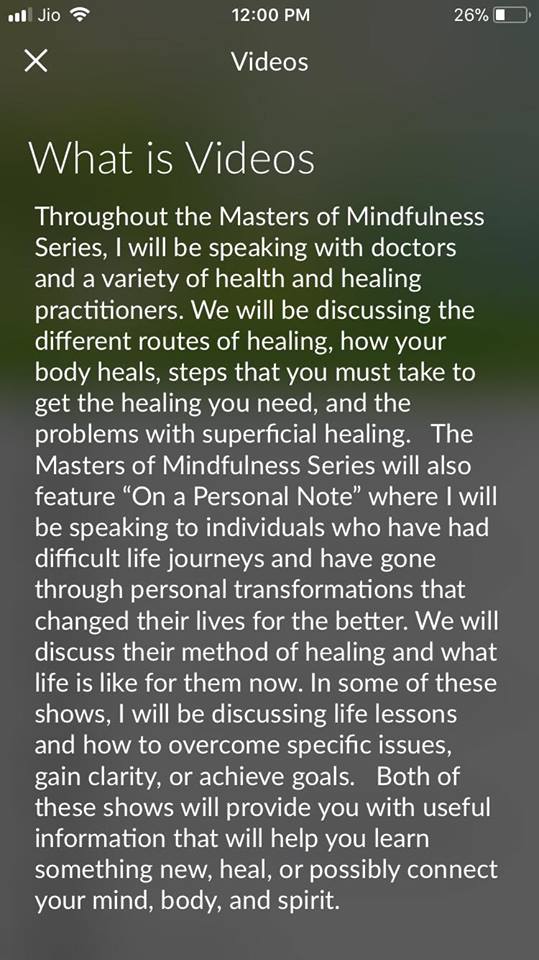 Pros and Cons
Let us wrap up here with some pros and cons which we noticed while using this app. Take a look at the below points carefully as you make your decision on whether to download this app.
Pros:
1) The concept of the app is very good, and various tools like Meditation, Mood Tracker, etc. are very interesting and helpful.
2) The interface of the app is also very smooth and is very easy to use.
3) It comes with 14 days free trial which is also an excellent feature. After that users have to purchase a paid subscription, but even these subscription packages are very affordable.
4) Customer care support is also very responsive and helpful.
5) It is available on both iOS and Android
Cons:
An intro video is not in the PlayStore page, but this is not a big issue.
Just try the Masters of Mindfulness trial version and see if it brings a change in your life for free. Try it once and share your thoughts with us.