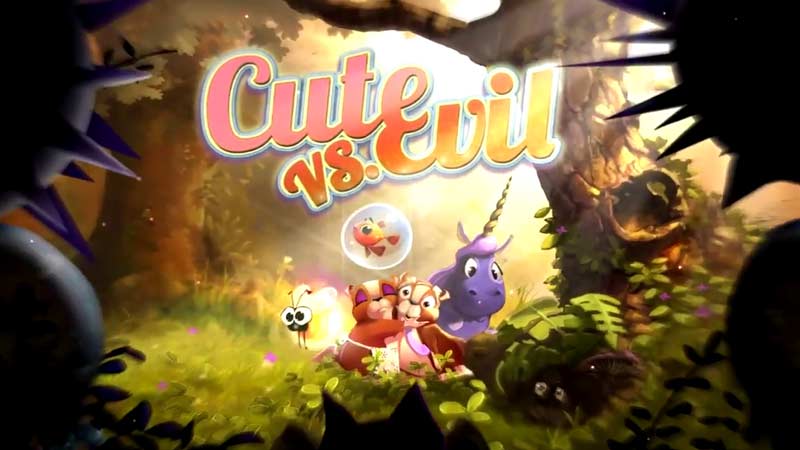 Cute vs Evil the original swipe and pop game from the house of TiTon ApS. It is a free swipe and pop game available for iOS 8 or plus however, there are some in app purchase available which you can check.
Get it free from the App-store
According to the makers of Cute vs Evil, it is World's first Swipe and Pop Puzzle game available for iOS (8 plus). Let us explore it in depth
Exploring Cute vs Evil for iPhone or iPad
https://youtu.be/KXQURfIa7Ys
As already mentioned, it is a Swipe and Pop game it is a combination of two popular games we won't tell you names of those games, just play it once and find it yourself. The game is really cool, combining two games, match 3-swiping games and bubble shooting games. Isn't it cool ? Let us explore the game in details.
Starting the game for the very first time from 1st round (Total 200). It starts with cute journey of Mr and Mrs Squirrel that turns into an adventurous ride. We have to clear each round and for each round we will get stars (max 3 stars). We have to clear each round by popping and shooting corns, berries, flowers or mushrooms.
I must say the concept of the game is quite unique new and refreshing. We have to pop corns, berries, flowers and mushrooms, and by popping these things we can shoot, in short it is a popping and shooting game. There are some numbers of moves associated with each round and we have to clear each round within that limit to get max stars and points. You can Login with Facebook Profile and stay connected with your friends, you will get daily bonus, achievements which makes the game more interesting and addictive. Login with Facebook and get some extra coins.
Technical Requirement:
1) 43 MB of free space.
2) Supports iOS 8 or iOS 8 plus.
3) Compatible with iPhone, iPad, and iPod touch.
Features of Cute vs Evil
1) Unique Concept: Cute characters Mr and Mrs Squirrel making story-line interesting. As we told you it is a combination of popping and shooting games, this makes the game more interesting and unique. We have to pop shooting corns, berries, flowers or mushrooms to shoot. Unlike other popping ones out there we can make a match by moving diagonally or mixing both that is moving straight and diagonally. For more idea look at some pictures below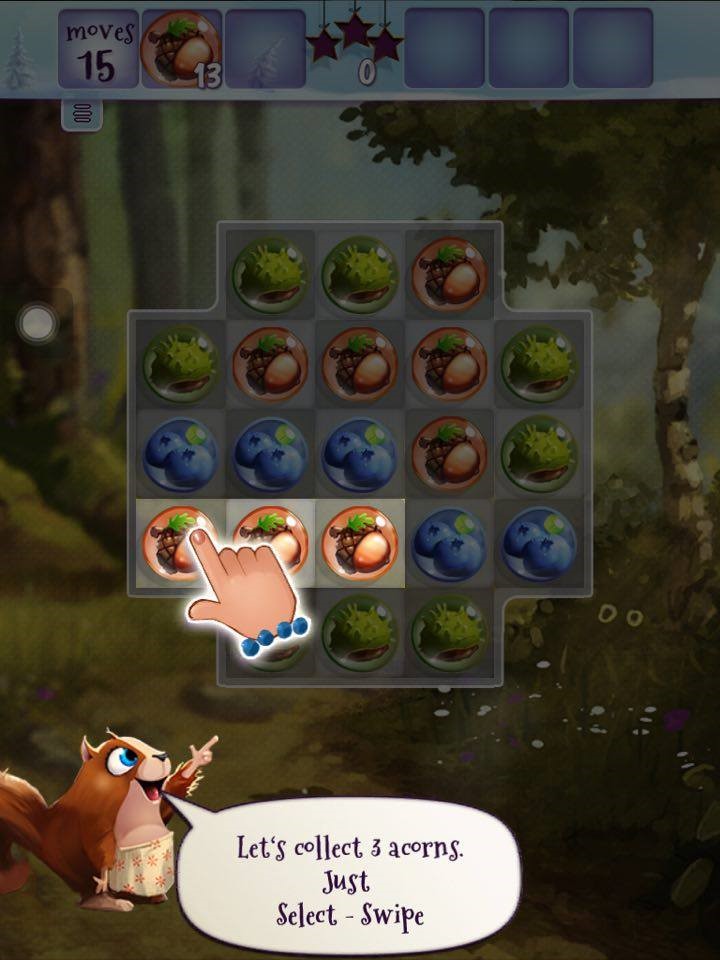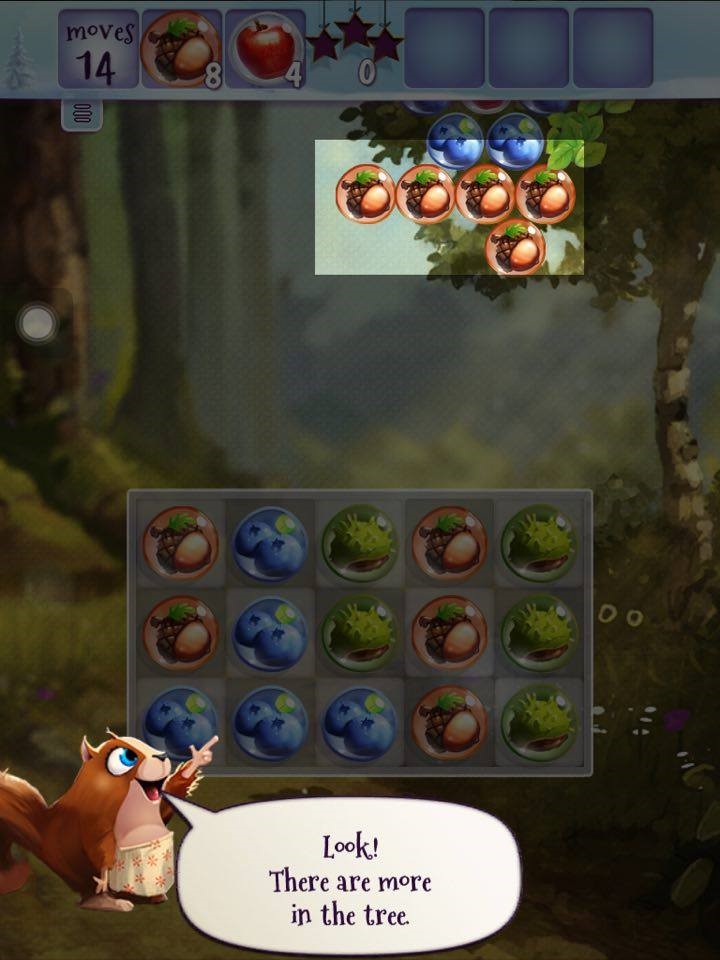 2) Relaxing: Unlike other games, there is no time limit so just stay calm and enjoy the it now. No more annoying time limit!.
3) Interesting User Interface(UI): The user Interface is really awesome and cool unlike other shooting and popping game. Interface is quite responsive and beautiful. Unlike other games user can move in many ways like straight or diagonally or both.
4) Pleasant Sound: I have to say sounds effects are big plus point, unlike other ones this one provides pleasant sound effects, soft and lovely sound effects.
5) 200 rounds: Package have 200 rounds so it's an endless experience and as mentioned in the game more rounds are also coming soon.
Note : You  can also play from Facebook just visit this link
Are the developers making an android version ?
Yes you can expect it soon, once its live in the Google PlayStore, we will write our experience after playing it
Final Verdicts
For unique and refreshing game experience this one is highly recommended for all. As we did not notice any problem while playing tit and also the user experience is really smooth and responsive. The screen of your iPhone or iPad looks so colorful and also have an attractive user experience unlike other shooting and popping one that is having poor and boring story-line and interface. Size of the package is a plus point as we all know games for iOS are quite big as compare to size of similar title for other Operating Systems, on contrary this one only occupies 43mbs of space. The game is free of cost however there are some in app purchases are available. If you are fan of popping and shooting games then this game if for you, just download it once and I am sure you will love its unique concept.
In short Cute VS Evil is just ADDICTIVE!