You probably must have heard, flash is dead! Well, it will completely be eliminated by 2019 as predicted. In its wake, it's HTML 5 which is doing the rounds and is the preferred choice of majority of large enterprises and industries looking to produce modern, interactive, and multi device learning via authoring tools. But, what went wrong with Flash? Primarily, it was designed for the PC era hence was unable to withstand the latest technological advancements. Thereafter, most designers gradually shifted to alternate languages like CSS, Java, HTML, which are more suited to the mobile environment.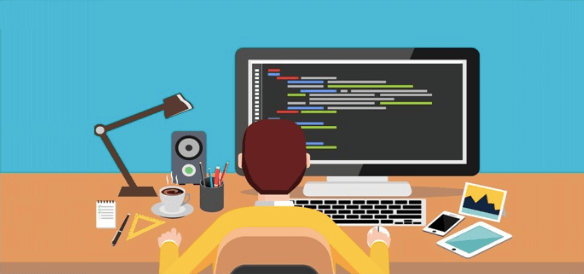 In 2017, Adobe formally announced that it will bid goodbye to Flash in 2019. Following the announcement by Adobe, major browsers like Google and Microsoft followed suit and announced that they shall too lay down their curtains on Flash by next year. Now, you must be pondering why has it gained so much traction amongst big brands and how is it a big deal? Read on to find out the answer! 
Facilitates mobile learning

 
Mobile devices have penetrated in almost all levels of human society as a result, your audience is keen to view and access their courses over handheld devices. And, to arm them with the same benefit you must implement the latest HTML 5 and your course reach would be extended to mobile devices, ipads, and others alike. However, this is not the case with Flash as it doesn't offer any support for running courses over handheld devices. Alternatively, the courses created via HTML5 authoring tools are pretty responsive and intuitive alongside adjusting to varying screen dimensions.
Create courses like a pro
With HTML 5, there is no chance of trial and errors as most of the tools which assist in the creation of flawless and good-looking courses can be used by professionals with zero programming knowledge. There is no additional training required to get well-acquainted with these tools and you'll be able to create exceptional looking courses from the very beginning just like a pro! 
Experience better ROI
What's more interesting for any business than being able to produce satisfactory ROI? And, with HTML 5 businesses can be rest assured of this fact as it involves little time and less expenses for the creation of a course. Hence, more and more people are switching to HTML 5 as course authoring software for large enterprises in order to maximise profits. And, those who still continue to use Flash shall not sustain any longer! 
Cross domain adaptability 
In order to view an elearning course developed with Flash, users have to first download a supported Flash player or plugin compatible with the browser in use. However, in the case of HTML 5, the browser need not be provided a plugin to understand the code.Moreover, HTML 5 courses are supported by all web browsers including the latest versions of Mozilla Firefox, Internet Explorer, Safari etc. This cross domain adaptability is enough to lure you into adopting HTML 5 in your online course. 
No issues with multimedia integration
One of the major constraints with Flash and other elearning authoring tools was that multimedia viewing often posed problems. A plugin had to be installed in the browser as multimedia would often appear as black boxes which was extremely distracting. However, this has now been taken care of by HTML. It is actually a cakewalk to view the embedded multimedia in the elearning course via HTML 5 as it can be integrated through HTML 5 code and the same is then accessible from all sorts of browsers across multiple viewing platforms. 
Final Thoughts
Owing to the countless benefits of HTML 5, it is considerably replacing Flash. In addition, HTML 5 is now considered the industry standard and has been adopted by most large enterprises so majority of the e-learning courses today are created with it. The innumerable advantages being offered by it have made many platforms discard Flash and other similar authoring tools for interactive content. Hence, HTML 5 will be a matchless tool and shall become more versatile providing endless opportunities to users to upscale their content. So, it is befitting that you make use of the available opportunities as early as possible if you wish to gain an edge over your competitors.