Trading in stocks can be a game changer for many, while many can also loss a lot of money investing in the risky stock market. Staying up-to-date with the latest news on stock market and watching the stocks carefully before investing is what you should do ideally before investing. Webull is a mobile app that offers commission free trading with real-time market data. The app not only focus on commission free trades but offers data from extensive research to individuals looking to trade stocks.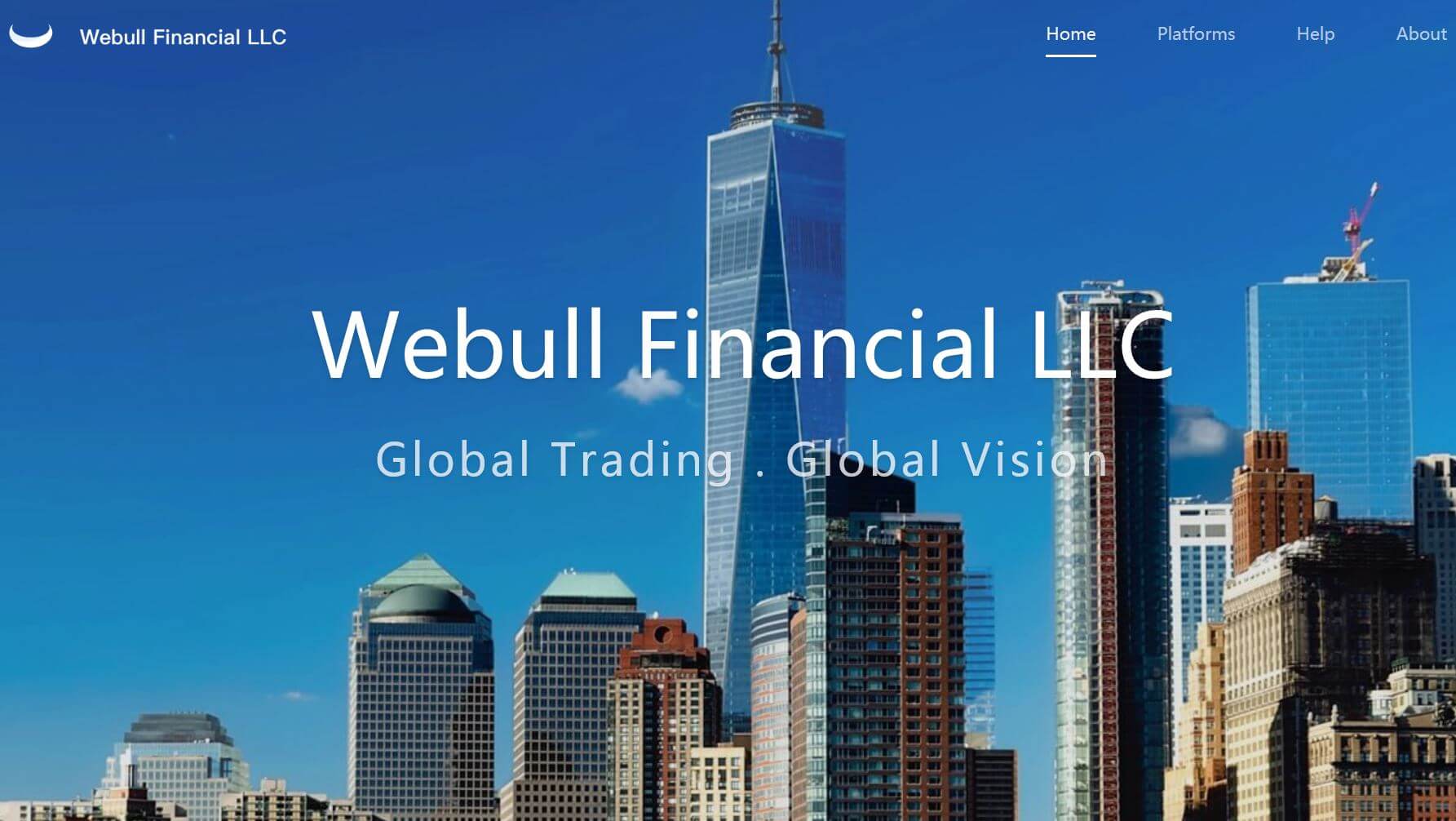 About Webull
Founded in 2017, Webull is a mobile-based brokerage app that facilitate commission-free stock and exchange-traded fund (ETF) trading. It is regulated by the Securities and Exchange Commission (SEC) and Financial Industry Regulatory Authority (FINRA). Apart from all this, Webull offers active trade technical indicators, ratings from research industry, economic calendars, margin trading and short-selling. This platform is designed for intermediate and experienced traders.
Who can use Webull?
This application caters to intermediate and experienced self-directed investors and traders. The commission-free structure is made for short-term and active traders who would save a considerable amount on commissions as compared to the online brokers. The app platform comes with intuitive features, but its design is bit advanced for beginners to understand.
Webull also offers a series of trading courses and a demo trading account or a trading simulator with real tome data and advanced charting capabilities for US listed stocks. The beginners can utilize it and learn how trade taking wise decisions.
Webull Mobile App – Installation & Use
The app is available on Google PlayStore and can be downloaded on Android smartphones from there itself. Install the application on your smartphone and open the app by clicking on its icon.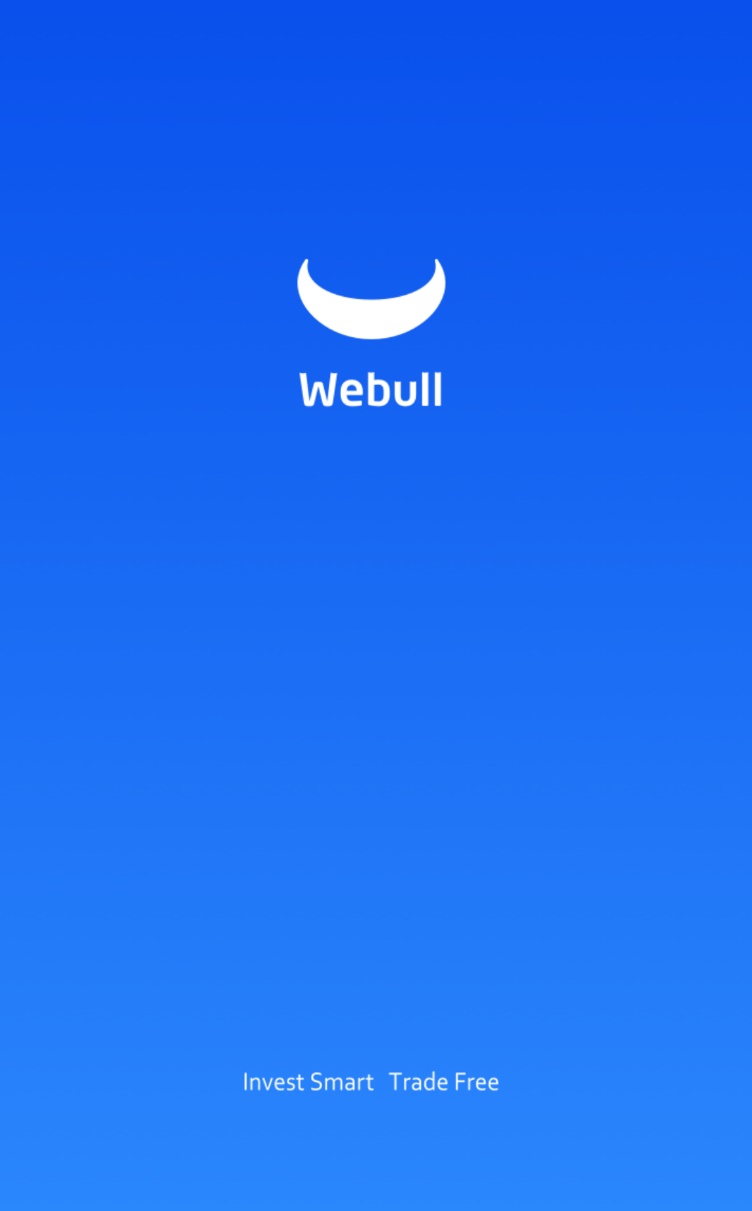 Once the app is opened, you will be taken to the home screen.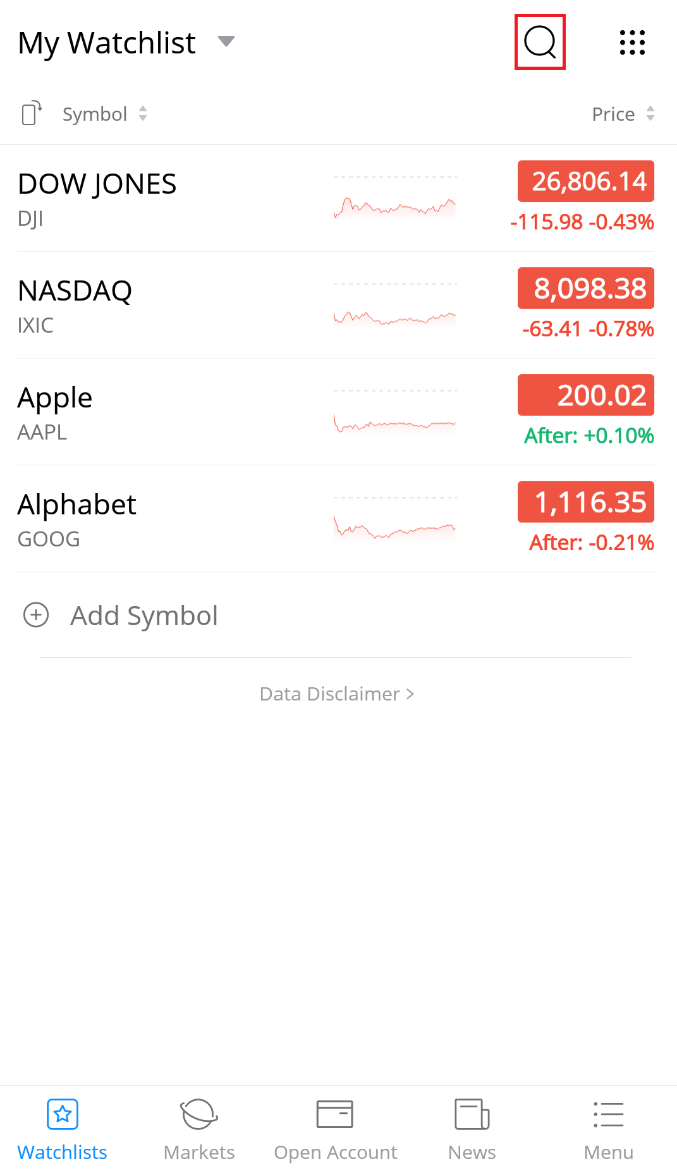 The search options let you find the stock by typing in its name in the search field. You can add as many stocks to the watchlists as you want.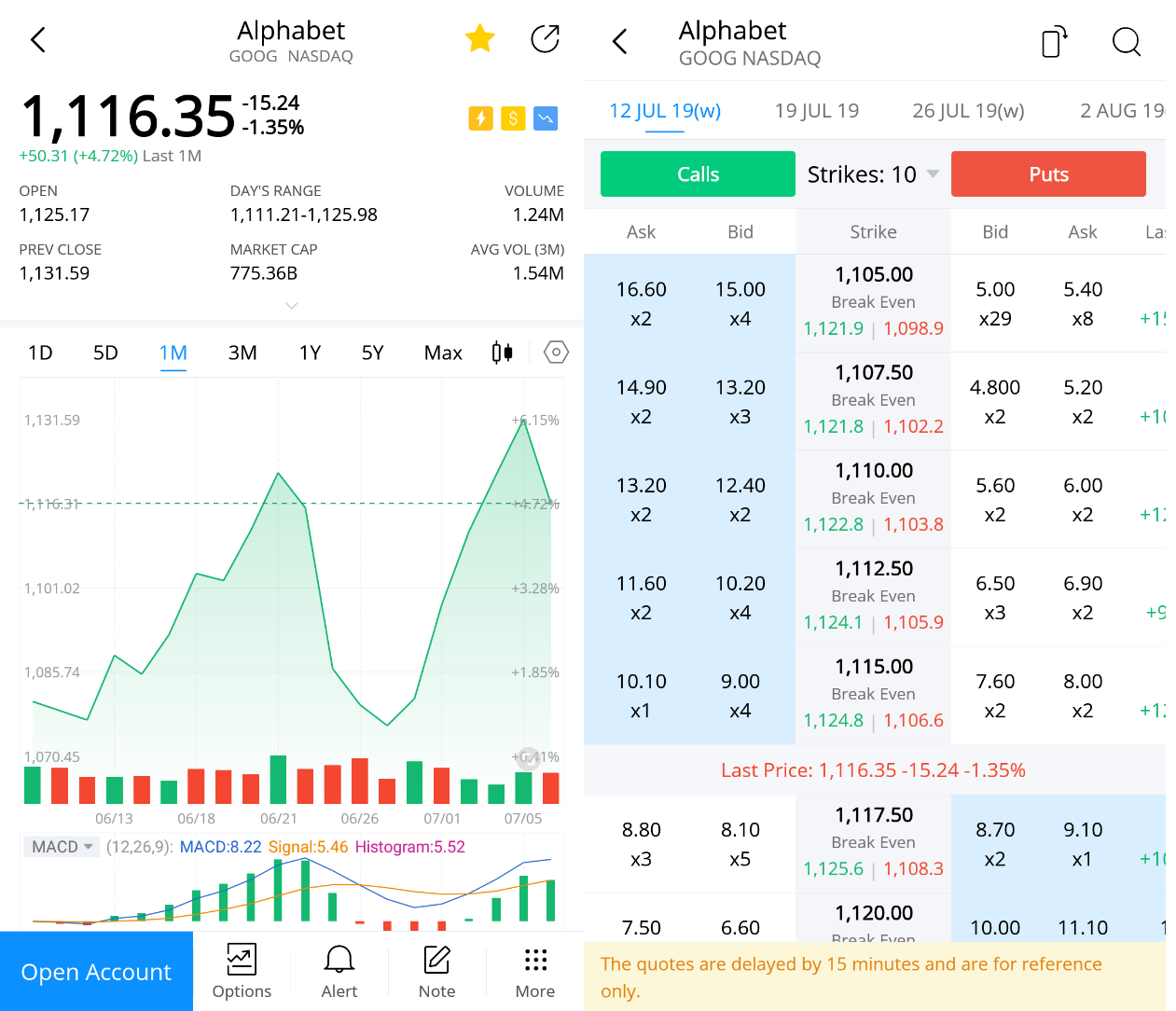 You can review each and every stock and track its performance over the day, week, month or years. The statistical data is well represented through charts. You get to know about the closing value, open value, day's range, market capital, average volume and other important details about the stock.
Clicking on 'Options' will showcase you the calls and puts made for the stock for each day. You can even set alerts on various stocks by tapping on 'Alert' option. Any news or update related to the set alert will be delivered to your registered mobile number or email id.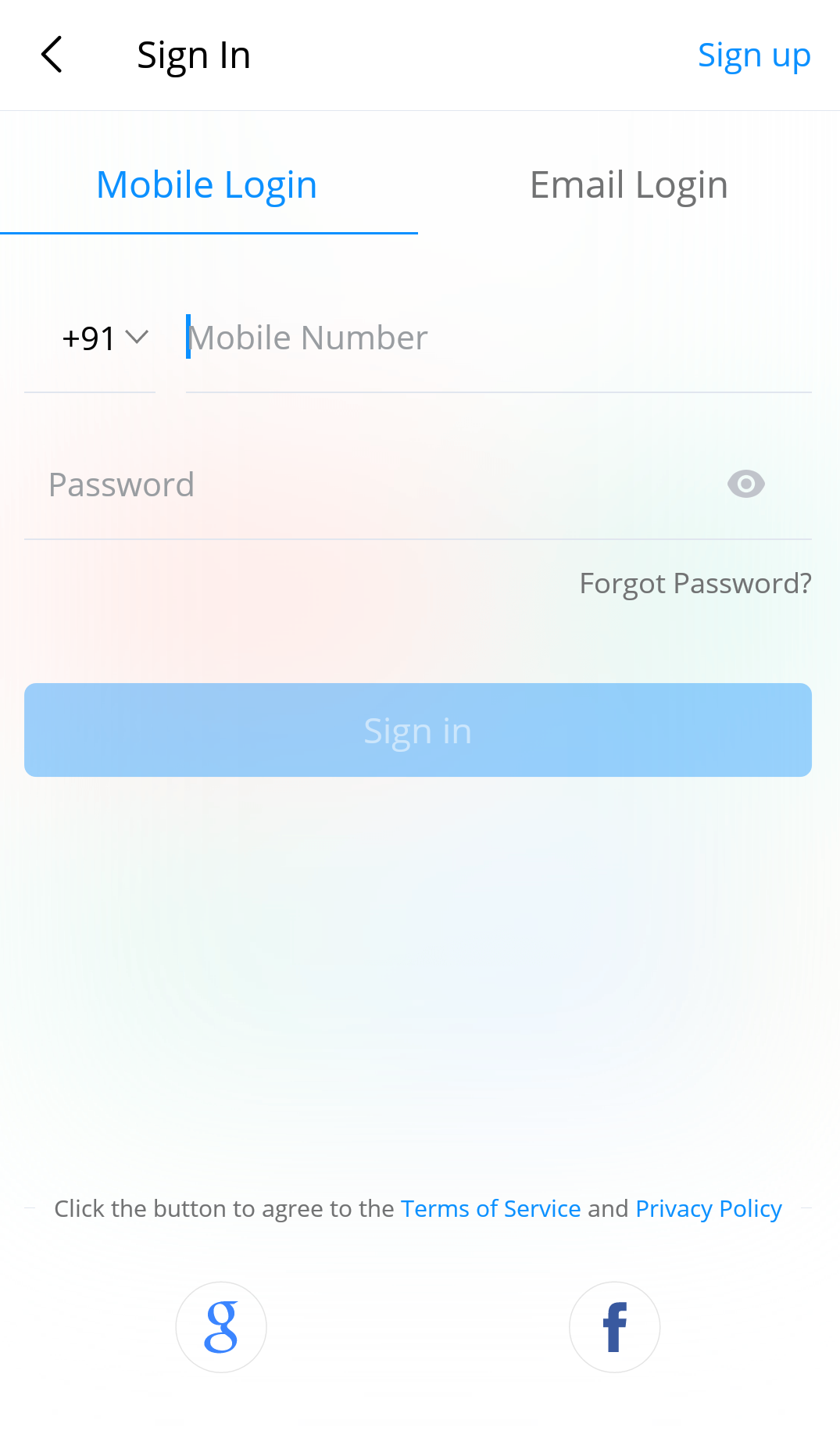 Apart from this, there are multiple options to start and understand your trading journey. You can even take a note on certain stock by clicking on 'Note' option.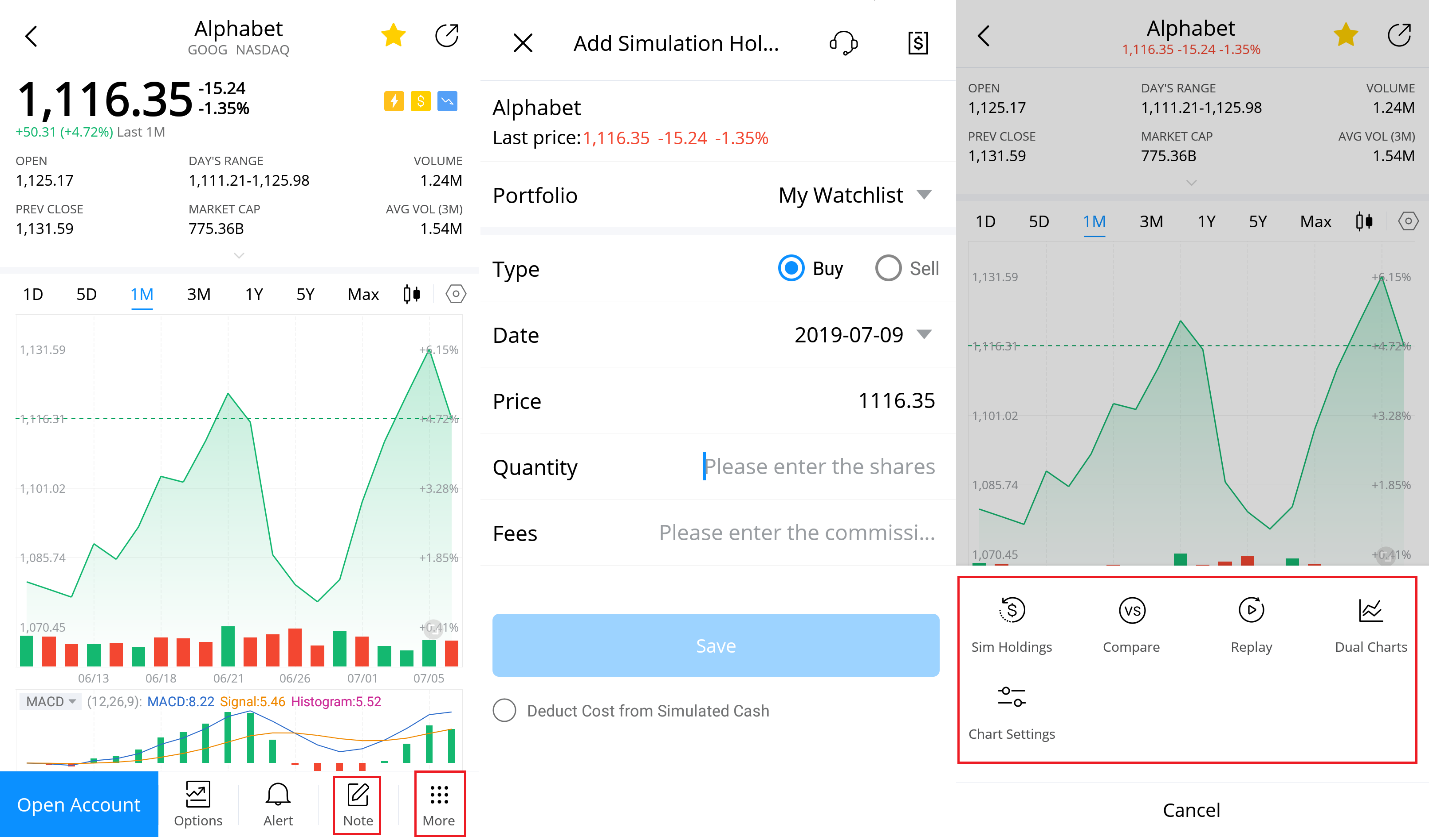 Tap on 'Open Account' in order to start trading on this app. You need to fill in certain details to open your account with this app.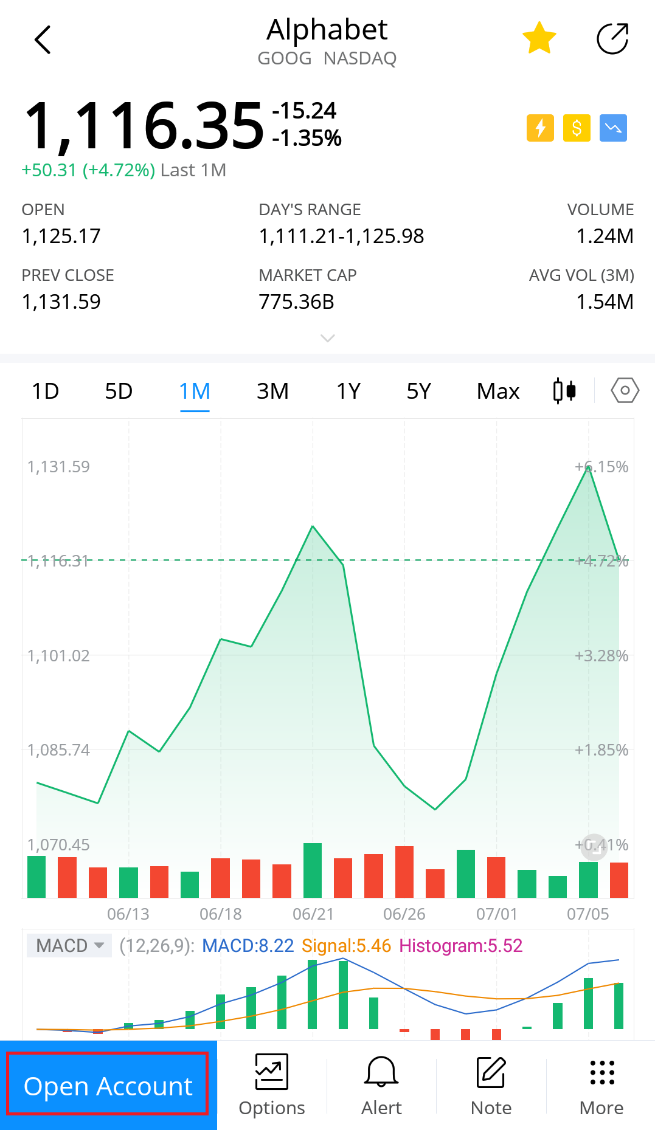 Webull also provides you real-time market statistics from various markets including India, United States, Crypto and Global.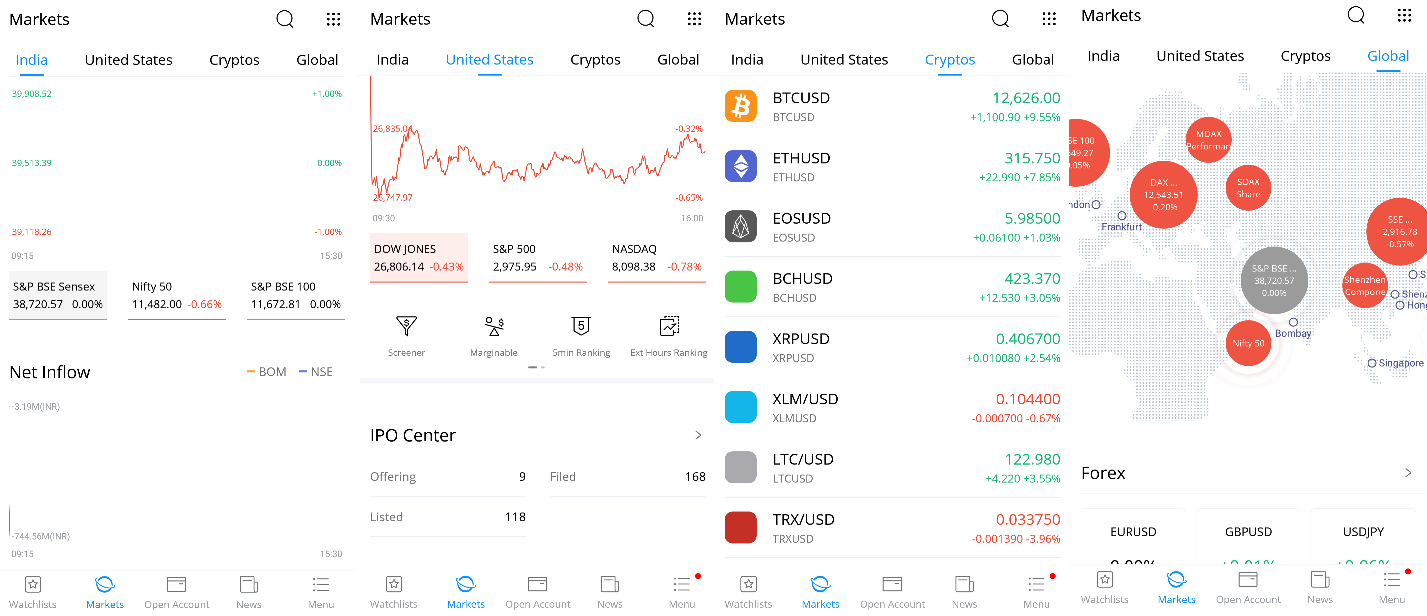 Suppose, you are viewing different stocks in the Indian market, you can view complete statistics about ups and downs in their value. You will be informed about the real-time price of the stocks, top gainers, top losers, average percentage change in value and other aspects.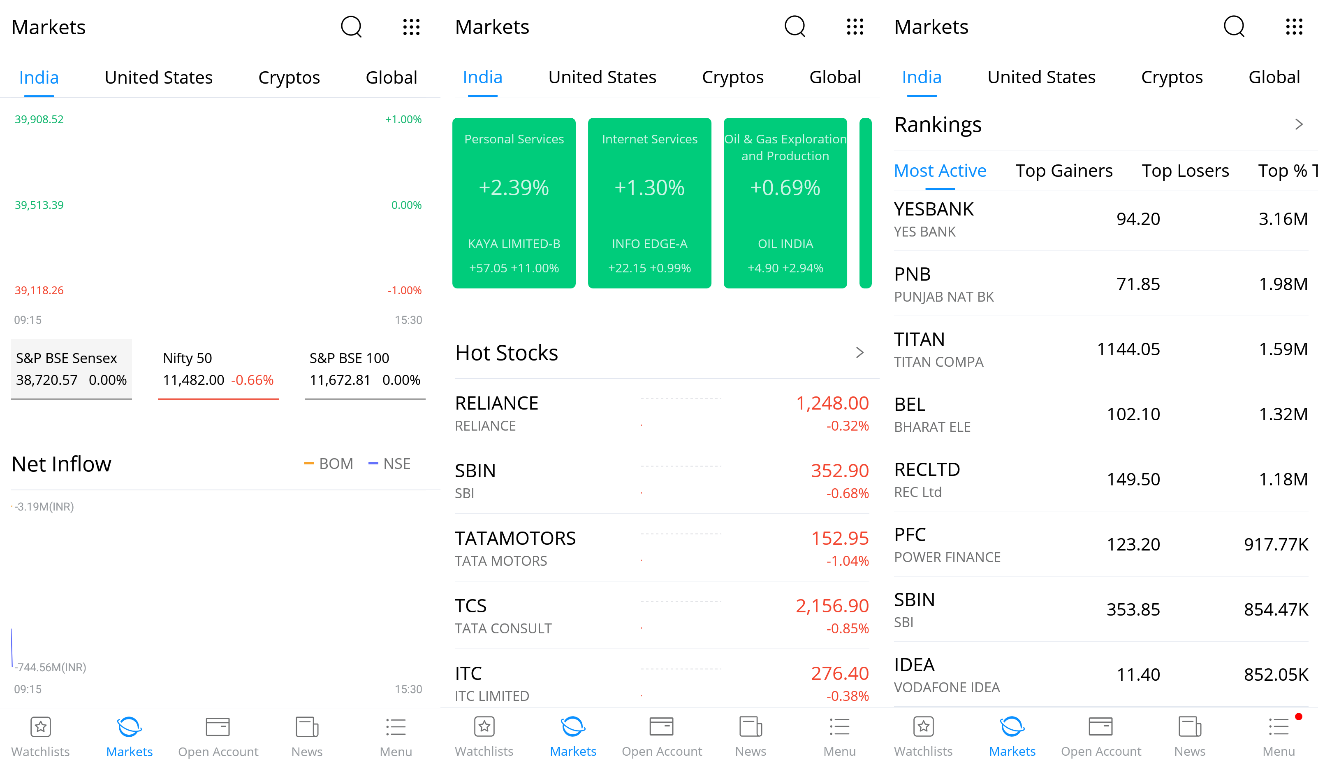 The same goes with other markets as well. For example: For Cryptos, you can check the real-time fluctuations in current value of different cryptocurrencies, check out the graph, read news and stay informed about it.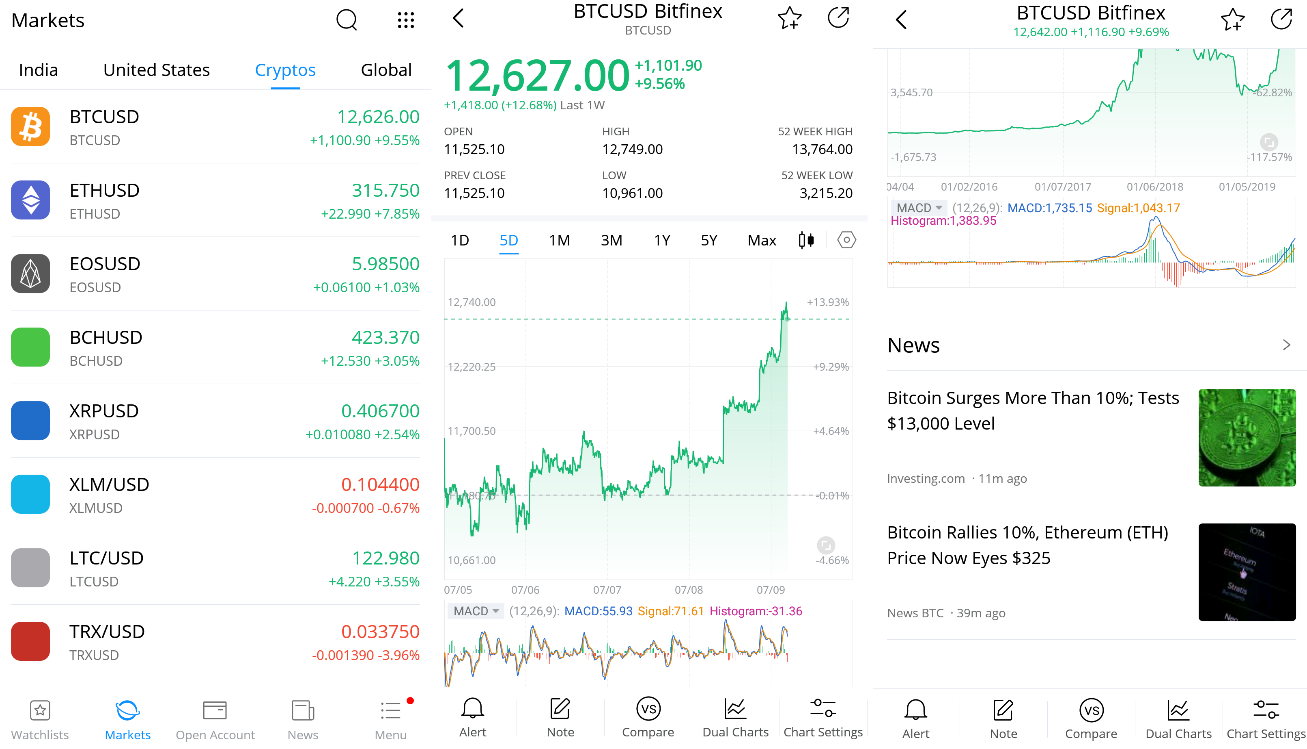 Webull Commission and Fees
Webull doesn't charge commission on US stock trades, But, SEC and FINRA fees do apply. A SEC fees of $13 for total of $1,000,000 of principal on stock sales only. FINRA fees for trading activity is charged at $0.000119 per share on stock sales only with a minimum of $0.01 and no more than $5.95.
Downside
The only one we found that is that their website uses only SSL not EV (Extended Validation) SSL.
The Bottom Line
Webull is an awesome trading application that keeps you up-to-date with the latest happenings in global market along with Cryptos, Indian and US stock market. Moreover, it promotes commission-free trading for beginners and stock traders with free real-time statistics from the trading world. If you are looking ahead to start career in stock market, this app will take you through a bright start.