Those who have a high-speed Internet connection have the liberty to download larger files, which is something that everyone has in their mind. However, the whole story is entirely different because every browser has an inbuilt download manager that build is decent but it has its fair flaws.
The most prominent flaw of an inbuilt manager is that the errors and slow "receive and sent" data because of that the slow speed.
With that being said, the developers have seen a potential in this area, which has led to download manager solutions. To solve this problem, many have come forward with their version of this kind of software.
Best 5 Free Portable Download Manager for Windows 10
We are going to list some of the best download manager available for the Windows 10. Remember, these managers come in both Free and Paid version.
#1 IDM – Internet Download Manager
IDM is the first manager, which has the perfect solution for the downloading at maximum speed. We have been using IDM for almost seven years now. This one is not only famous but also a powerful tool for fetching more significant files without any corruption.
Features of IDM:
You can get the files at maximum speed (If your Internet package is 50MBPS, then you will get the maximum speed your service provider is offering you.)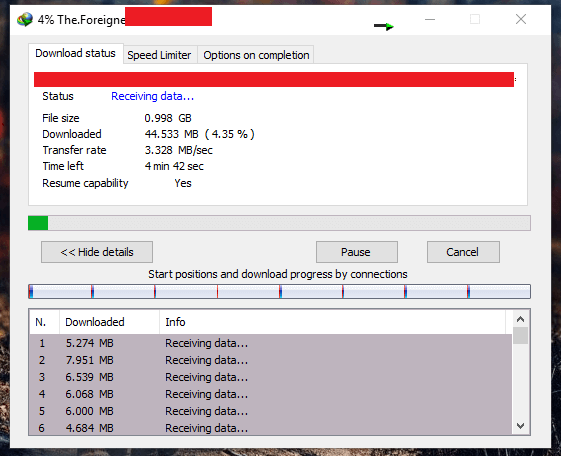 Whenever you click the "Download" button, the download begins in the IDM directly.
In case, if the download starts in the browser, you can copy the link to this software and paste it into the  "ADD URL" tab.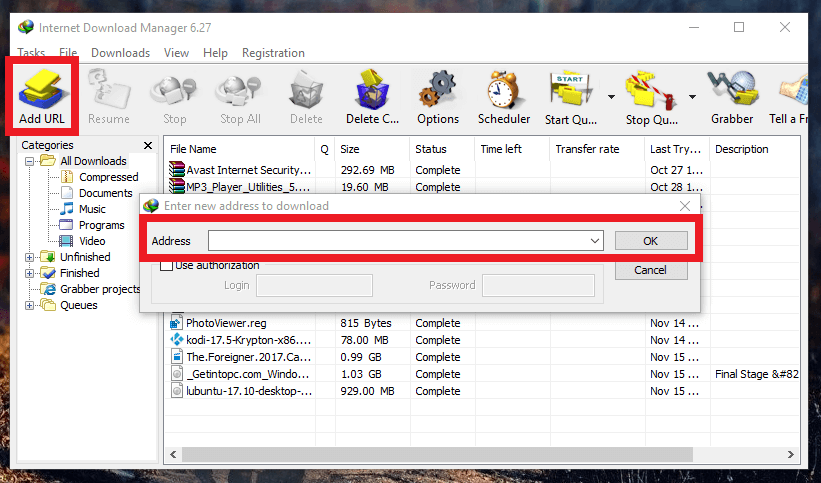 Extremely user-friendly user interface.
Currently, IDM is the lightest one in the category – 5MB only.
Get EXE file now (5MB) [ https://www.internetdownloadmanager.com/download.html ]
The user-friendly second one we have for the Windows 10 is "DAP," which has a decent organizer.
The number of features, which this software has is vast. It can resume the download, and you can get larger files without any issues. The speed will be at a maximum. The difference between the IDM and FDM is that IDM is much more superior than the FDM. However, the FDM has unique features.
Features of FDM:
Not any fof this kind of software has the BitTorrent support, but the "FDM" is integrated.
Its is free-of-cost.
Before you download the file, you can preview the Video or Audio content, which will help you understand the quality of the file.
It supports multiple-downloads.
Note: The FDM is not the highest because the file size is over 49MB.
Get EXE now (49MB) [ https://www.freedownloadmanager.org/ ]
The DAP is also known as the "Download Accelerator Plus" that has been providing their service for almost a decade now. They have been around for a very long time, and the knowledge in this area is higher.
Features of DAP:
The speed of the DAP is excellent, which gives you fastest pace possible.
This one has an inbuilt feature which enables you to check the link before you download it. You would love to avoid invalid links, right?
The option called "Preview" allows you to take a preview of the video.
There are thousands of video formats in the world. This software enables you to convert the media file into your desired format.
Video to mp3.
Get it now (10MB) [ http://www.speedbit.com/dap/download/downloading.asp ]
*4 JDownloader – Free
Another one in this category, which has a clean user interface and they are offering wide-range of features.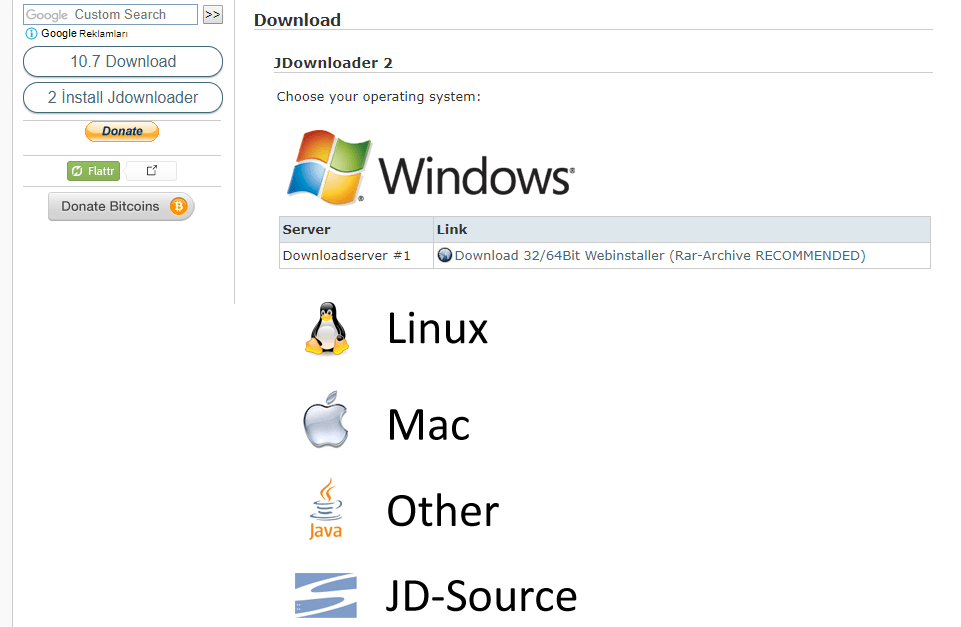 Features of JDownloader:
Multiple download options.
Supports Youtube, Dailymotion,  and Vimeo.
You can resume any resumable download.
It is an open-source software.
Get it now (273KB) [ http://jdownloader.org/ ]
*5 DownThemAll
If you are a Mozilla Firefox user, then you will definitely love this because it is an extension of Mozilla Firefox.
Features of DownThemAll:
It supports significant video sites like Youtube, Dailymotion, Vimeo, and more.
It is lightweight, and it can handle multiple threads.
The extension can handle larger files but make sure your PC has more than 2GB of RAM and latest processor.
Get the software now [ https://addons.mozilla.org/en-US/firefox/addon/downthemall/ ]
Conclusion
If you are looking for free and portable, then you have five download manager, which you can use to get larger files at maximum speed without any interruptions. Let us know what do you think about it in the comment section.